$100 Million Hotham development awarded to Belgrave Group
The Sydney Morning Herald has reported that Richmond Developer Ben Genser of the Belgrave Group will develop the five level mixed use Mount Hotham Alpine Resort Management Board building.
The new headquarters will occupy a 1905 square metre plot on 28 Great Alpine Road and will house the MHARMB headquarters, ski patrol offices, medical centre, retail, residential and a new hotel.
The development isn't the only property movement at Hotham. Wyndham Vacations bought Peppers Rundells Alpine Lodge last year and the Sydney Morning Herald article also reported the purchase of the Dinner Plain Onsen Spa for AU$4.8million by a Singapore group to create a cancer clinic and wellness centre.
Mt Buller also announced multi million developments last year. The Grollo Group submitted plans for a $35million redevelopment of the Kooroora Hotel with apartments, nightclub and backpackers and the Ski Club of Victoria has plans for 12 units at The Whitt Apartments.
WIN return flights from Australia to ski in Argentina with Air New Zealand. Enter here.
---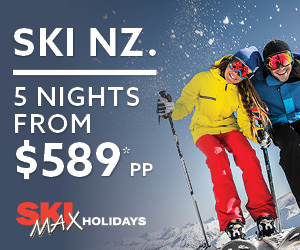 The following two tabs change content below.
Rachael is the name behind @misssnowitall and the founder of SnowsBest.com. A long time journalist and ski writer, she's been published in ESPN Freeskiing, TIME, Powderhound, Sydney Morning Herald, Action Asia, Inside Sport, Australian Financial Review, Emirates Open Skies, Conde Nast and more.
Latest posts by Rachael Oakes-Ash (see all)
Snow News is Good News
Join our mailing list to receive the latest snow news, regular subscriber only giveaways & discounts & offers from our prize partners.