House with 5 private ski slopes for sale in Canada
This 'cottage' in Canada comes with five ski slopes and lifts on the property. Think of it as your own private ski hill.
You could buy a lakeside cottage in Canada for CA$25 million OR you could buy this house complete with five ski slopes, a t-bar lift system, backcountry trails and even night skiing for CA$1.5million.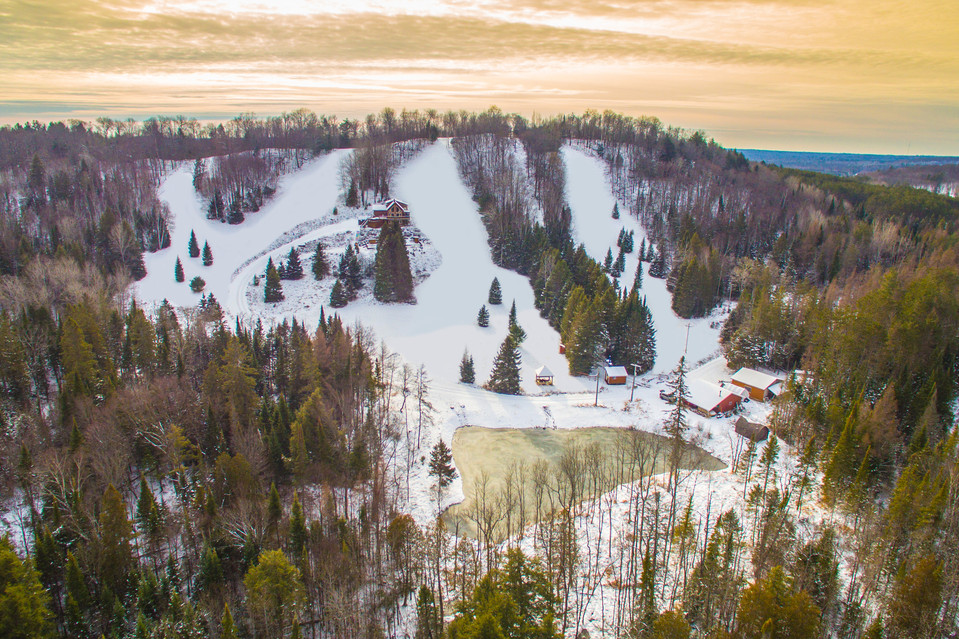 According to the Wall Street Journal this home for sale in Ontario has 123 acres and a 250 foot vertical drop ski hill.
Rob Birch and Francine Goulet were dating when Mr. Birch took Ms. Goulet to see the place—about two hours from Toronto, Canada—where he'd learned to ski as a child. The overgrown 123-acre property in Huntsville, Ont. was no longer an operating ski mountain. 'We walked to the top of the hill and the views were outstanding. … We were starting our life together and we thought, "Wouldn't this be neat to have a chalet here,'' says Ms. Goulet. They walked back to their car, which was parked on the old dirt road, and as they pulled away they saw the 'for sale' sign.

'We purchased it and thought, "Oh my god, we now own a ski hill,"' says Mr. Birch, who, with Ms. Goulet, owns and runs a logistics company. The couple says they paid approximately $90,000 Canadian dollars for the property in 1997 (US$65,534 in today's dollars) and then set about restoring the ski facilities. They recut the five runs and the two back-country trails and restored the T-bar lift. One run, named Nancy Greene after the Canadian Olympic skier, has lights for night skiing. They also built two large shops to store equipment.

This slideshow requires JavaScript.
The home is for sale through Christies and Chestnut Park Real Estate and is listed as: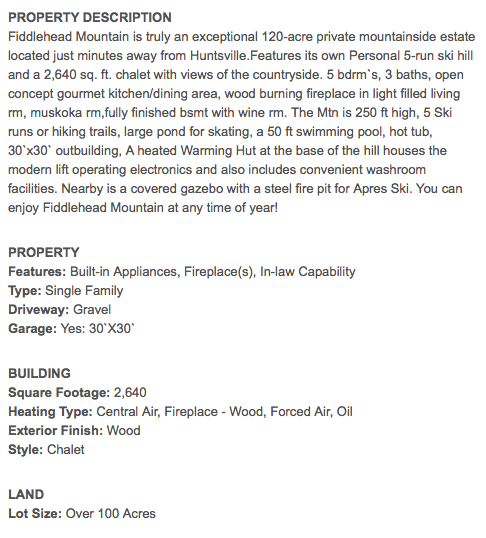 So, who's in? The Canadian dollar is at parity with the Australian so think of this is as a bargain.
Prefer something in Colorado? Check out this private cat skiing club with 12 luxe lots up for grabs!
WIN a custom made pair of Wagner Skis. Enter here.
---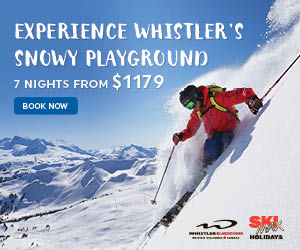 The following two tabs change content below.
Rachael is the name behind @misssnowitall and the founder of SnowsBest.com. A long time journalist and ski writer, she's been published in ESPN Freeskiing, TIME, Powderhound, Sydney Morning Herald, Action Asia, Inside Sport, Australian Financial Review, Emirates Open Skies, Conde Nast and more.
Latest posts by Rachael Oakes-Ash (see all)
Snow News is Good News
Join our mailing list to receive the latest snow news, regular subscriber only giveaways & discounts & offers from our prize partners.