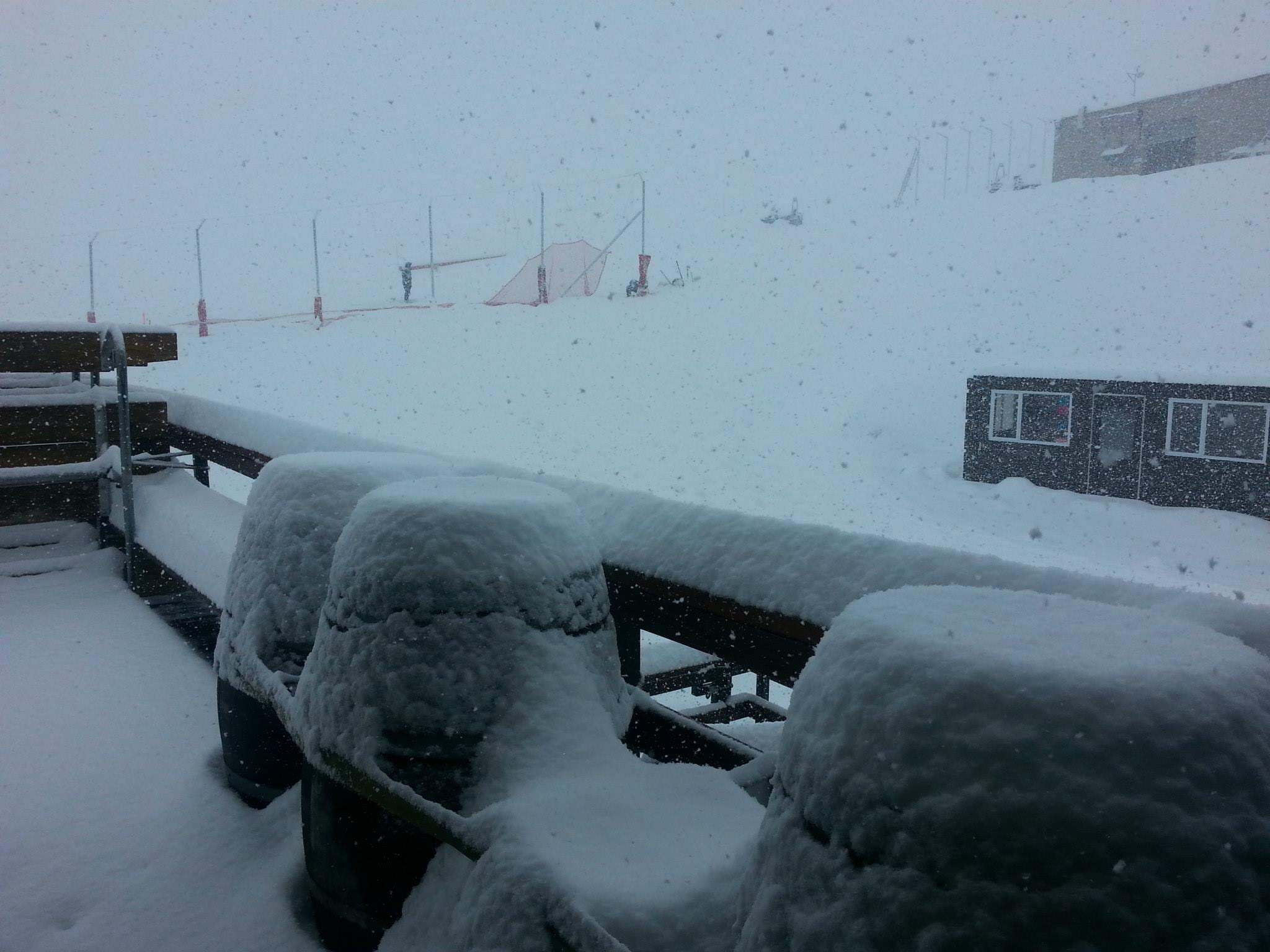 We called it last Sunday and it's about to get real. The second major blizzard for Australia is coming to a ski resort near you this weekend (after the rain).
In case you missed it, Australia received over a metre of snow from one mega "blizzard of oz Snowy McSnowface storm" just over a week ago. Well, hold onto your helmets because it's about to get real, again, as the next major snow storm is set to dump another 80 centimeters this weekend.
But first there will be rain. A fair bit of rain. Then snow, a fair bit of snow!
Here's the Tuesday rain.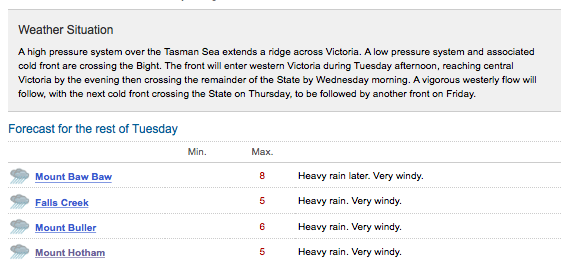 Now here's the Wednesday to Monday snow.
Weatherzone.com isn't as confident as earlier in the week. They are now saying a maximum of 75cms over seven days. But we'll take that. Who wouldn't?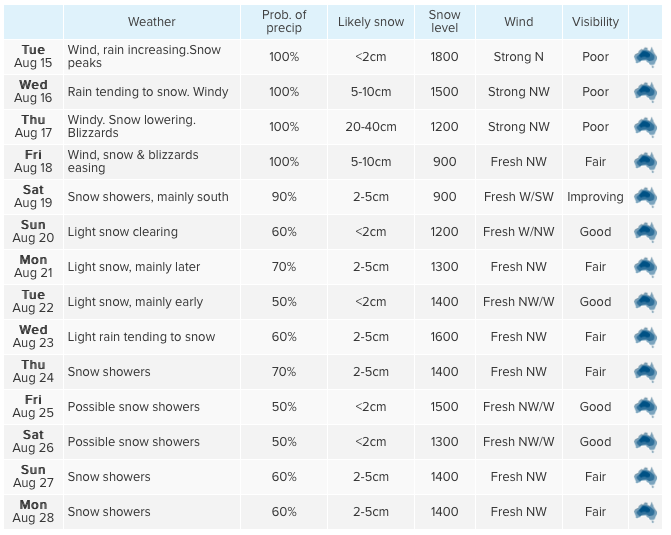 Snow-forecast.com doesn't agree. They have Thredbo receiving 60 centimetres of snow. They were one of the only weather forecasters to correctly predict the Mt Hutt snow storm that dropped over a metre in the last 36 hours.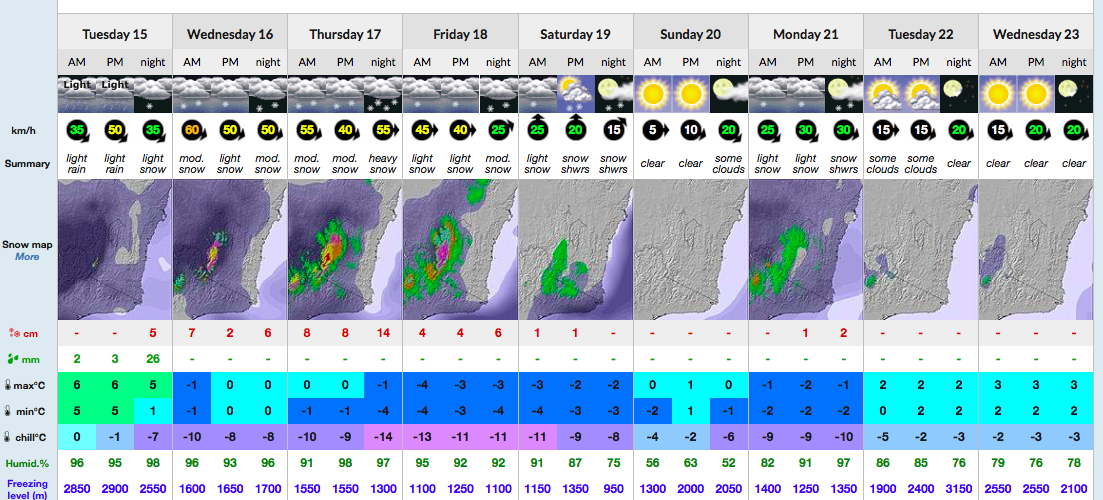 Snowatch.com.au is also erring on the conservative side with a maximum of 68 centimetres on the cards between Wednesday and Saturday.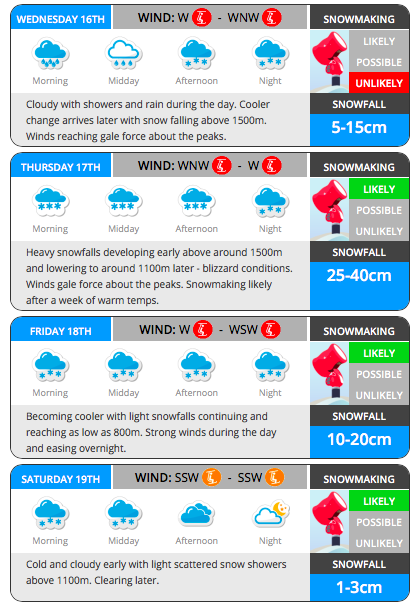 Jane Bunn from Janesweather.com is going large with one metre for Thredbo and 84 centimetres for Hotham.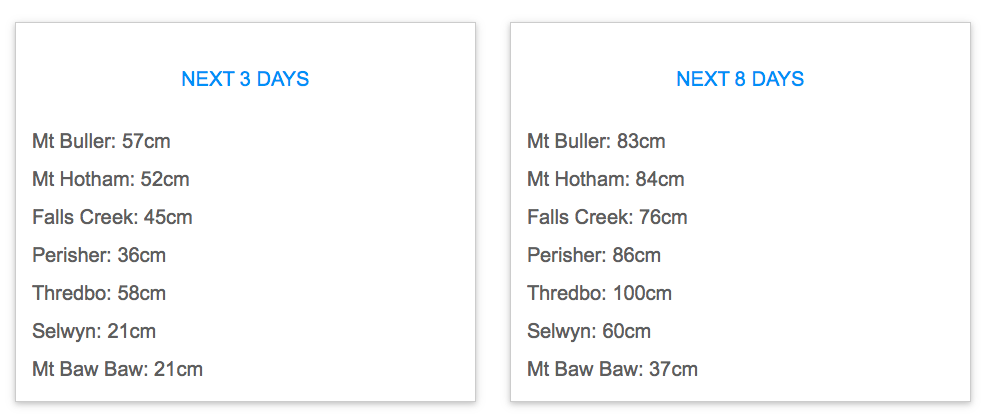 HigginsStormChasing.com are calling it 'Blizzard of Oz Junior' and warning of severe rain on Tuesday prior to the snow.
"Only light falls are expected on Wednesday due to the timing of the colder air. On Thursday and into Friday, the coldest air is expected over the region and combine with high moisture levels to produce snow down to 1000m and possibly down to 800m. Damaging winds will also add to the equation creating hazardous blizzard conditions at times. Falls of 40-60cm are expected over Thursday and Friday alone.
As the second cold front moves through later on Friday and lingers into Saturday, it should continue to top up snow totals with light constant falls into the weekend where another 10cm+ is likely and possibly higher. By Sunday night, up to 80cm may have fallen over the Snowy's giving a 14-18 day total of more than 200cm!"
Higgins Storm Chasers
Backcountry conditions will again be difficult. So avoid the backcountry and let it settle before venturing out. Last week's side country avalanche at Hotham and in bounds avalanche at Perisher thankfully didn't injure anyone but were definite warnings of what can happen for those affected by powder fever. Check out the avalanche courses on offer this winter. 
[wpipa id="23564″]