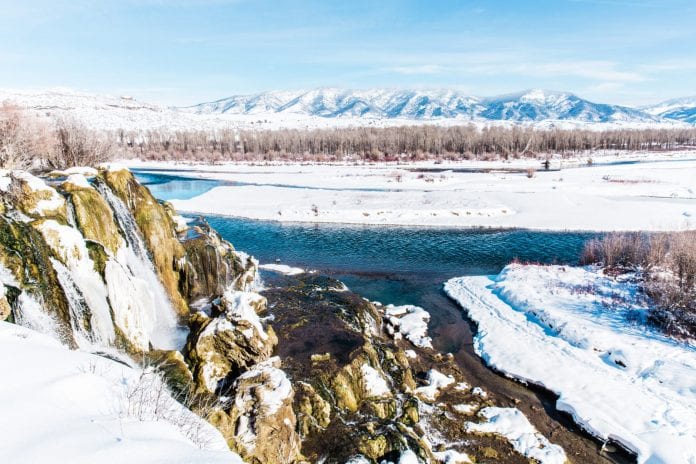 If you want to keep it unique once borders open, and explore a snow land that few Aussies have managed to see – Idaho is the hidden gem that those in the USA know, don't want you to know about.
From the mountains to the cool little towns, the secret powder stashes and the resorts with absolutely no lift lines, the best way to see it all is via road trip. You can picture it now: the open road in front of you, a car full of delicious snacks, your ski and board gear packed into the back, and nothing but endless terrain and possibilities in front of you.
To make it easy, we've created the ultimate itinerary to follow for the Idaho road trip of every skier and boarder's dreams.
First stop, Boise mountain city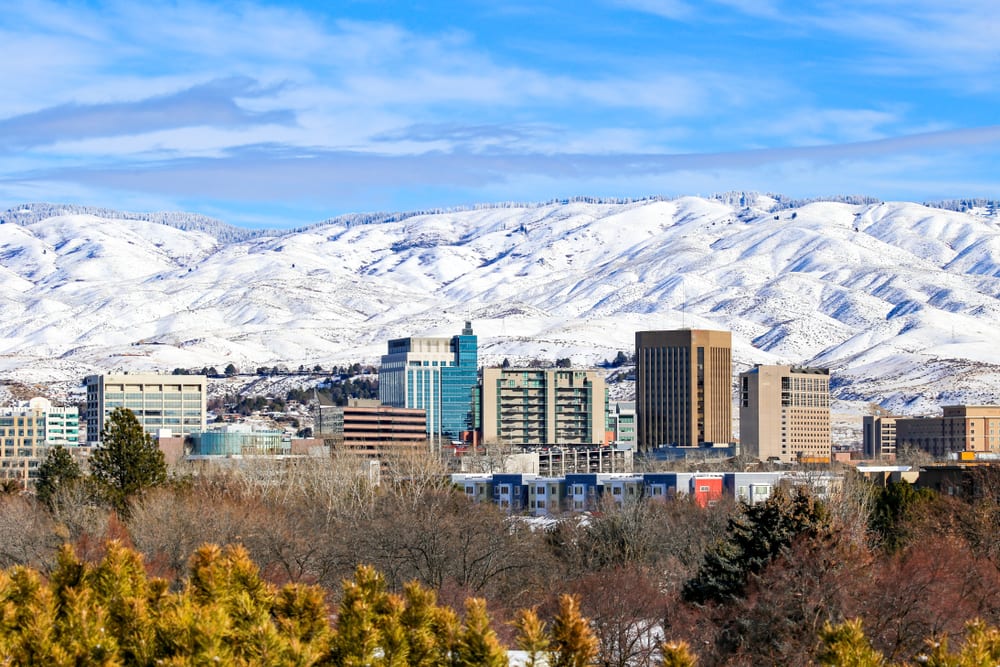 From Australia, fly into Boise, connecting via LAX or San Francisco. This is where you'll rent your car for the adventures ahead. But don't speed on out too quickly; Boise, as the capital of Idaho, is having a hot little minute and then some.
Forbes named it the fastest-growing city in the US in 2018, and it's living up to the call. Packed with hip hotels, local microbreweries, cute condos and craft coffee shops, it's a great place to find a bite to eat and a drink to enjoy while you map out your trip ahead.
Insider Tip: Head straight to Neckar cafe for barista drips and Janjou pastries.
Click in to Bogus Basin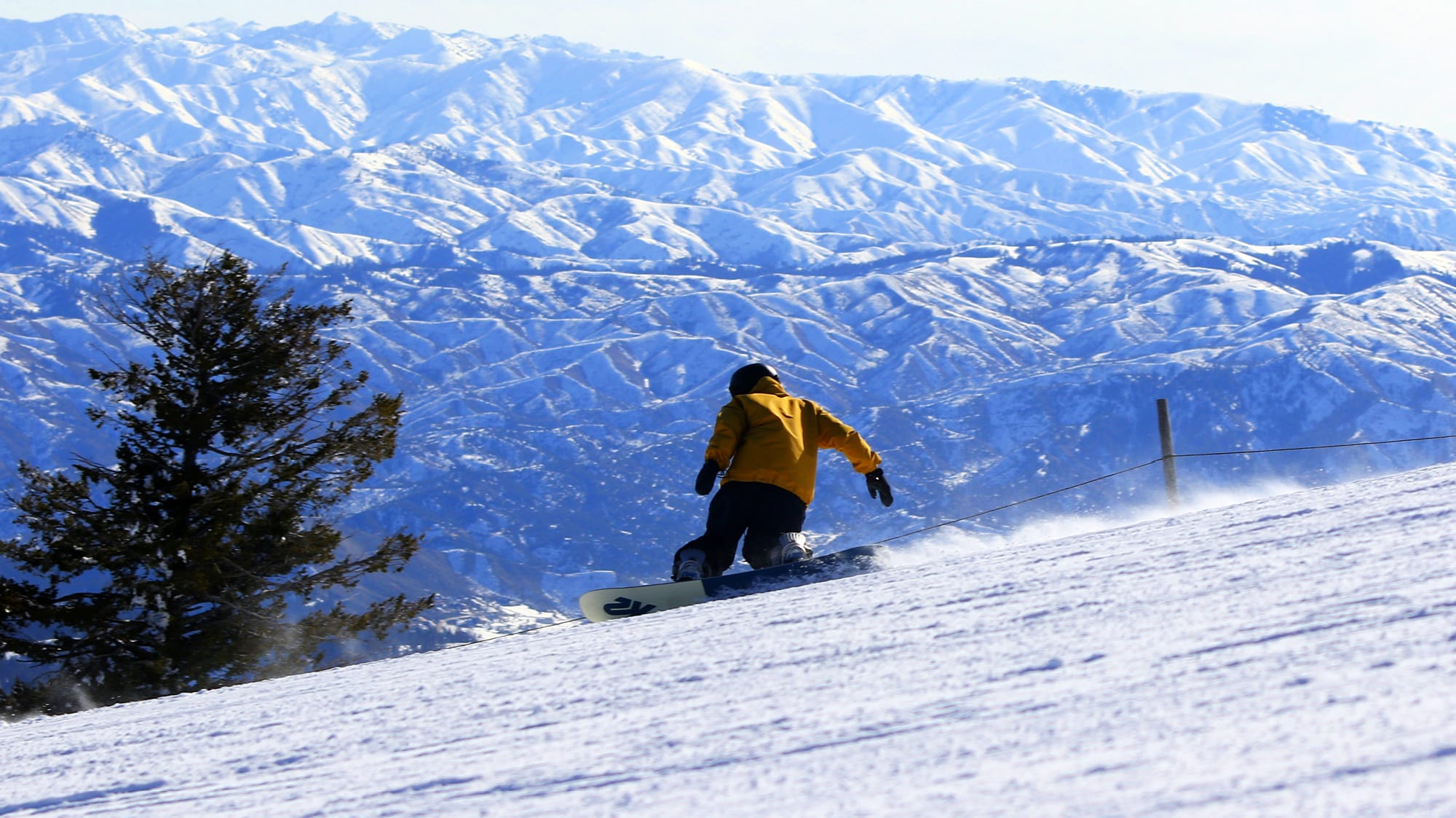 Your first ski and snowboard stop is Bogus Basin. Just 40 minutes out of Boise, this old-school resort first opened in 1942 and has been a not-for-profit ski area for 77 years; 100% of the profits go straight back into equipment and facilities. They currently offer up 2600 acres of ski terrain, 1800 feet of vertical and almost seven metres of snowfall every year.
Once you're done exploring the terrain, they also have Idaho's only mountain coaster, the Glade Runner – 4,330 feet long, it's high-speed fun that winds through their winter wonderland; or try winter tubing, nordic skiing and snowshoeing. They also offer up lodging on the mountain, so rest your head in their ski-in, ski-out accommodation before heading onwards.
Eagle Island State Park
Eagle Island State Park is just an hour's drive from Bogus Basin, and offers up more than five miles (8km) of trails over 545 acres for horseback riding, hiking or snowshoeing. But the most noble part is that their aim is to create affordable opportunities for kids of all ages to enjoy terrain park fun and tubing.
They partner with community organisations that share the common goal of making snow sports accessible to kids from all socioeconomic backgrounds; making it the ultimate place for the family to have some fun and feel good about it.
Head to Soldier Mountain for cat skiing
From there, you've got a two hour drive to Soldier Mountain for the cat skiing experience to beat all cat skiing. With 2000 acres of terrain over 3000 feet of vertical, the guides here will take you among the glades, trees, and wide-open bowls to discover incredible powder. All the snow without the pressure of having to beat the crowds at a regular resort? Perfection.
If you're after a true adventure, you can also opt to stay in their mid-mountain retreat, the Smokey Dome Yurt, between cat skiing days in the backcountry. Don't expect luxury here, it's a truly rustic experience – but the bonus is that you'll well and truly have the Idaho wilderness to yourself.
Drive to heritage Sun Valley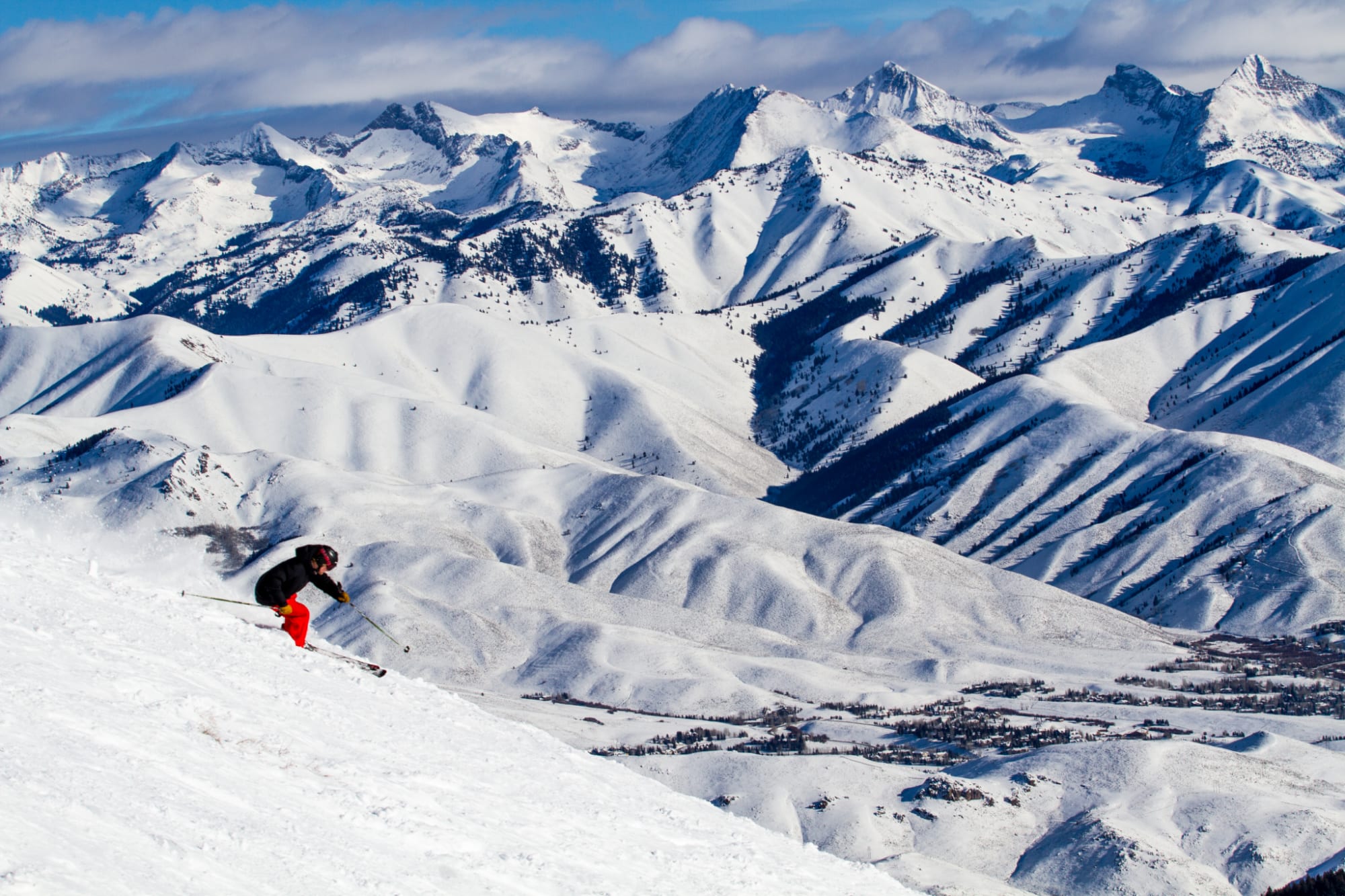 It's only an hour to Sun Valley from Soldier Mountain, and you'll be going from one life-changing place to another. Sun Valley was the USA's first destination ski resort, and they say it's where 'skiing learned to ski', with the world's first chairlift going in at one of their two ski areas, Dollar Mountain. Everyone from Marilyn Monroe to Bruce Willis has graced the slopes here, but you'll still find plenty of empty lift lanes.
The resort offers 121 runs, 18 lifts and an average of 220 inches of snowfall every season. Plus heli skiing, two ice rinks, a bowling alley, over 40 kilometres of Nordic Trails, movie theatres, sleigh rides, a world class spa, outdoor heated pools, excellent shopping, art galleries, western bars for cowboys, piano bars, need we go on…?
Bunker down in Ketchum, the most charming mountain town that flies under the radar for most Aussies. And it's only a couple of kilometres down the road, so that makes it nice and easy. Packed with art galleries, cafes, restaurants and shops, you'll find everything from wood-fired pizzas to locally baked breakfasts.
Insider Tip: Sun Valley's Toni's Ice Cream is a local's must filled with Idaho produce goodness in take home tubs.
Go via Stanley for the Boat Box Hot Springs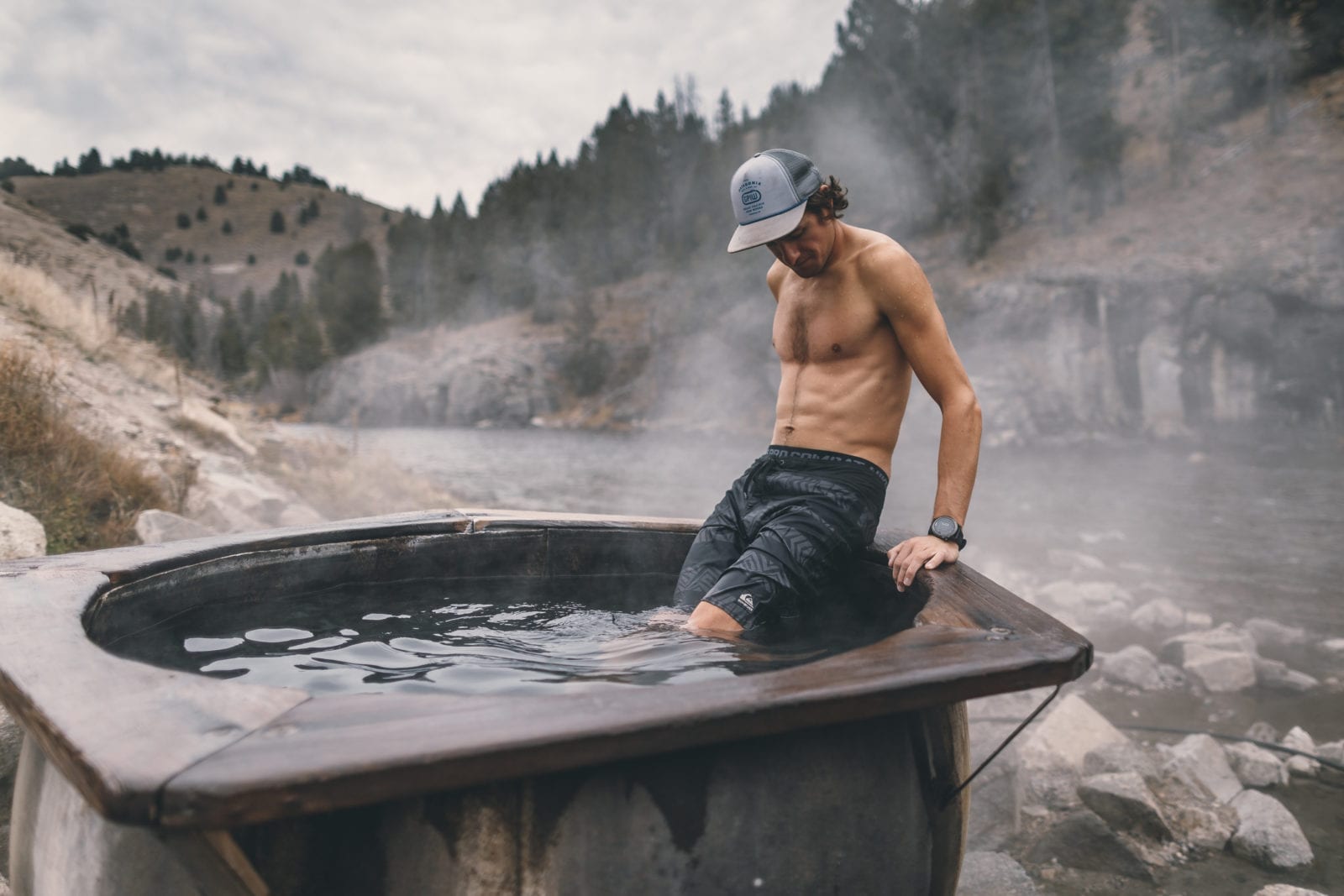 This is one of those experiences that you simply won't find anywhere else in the world. Just one hour from Ketchum you'll find Boat Box, a customised tub made from an old ocean buoy which sits on the edge of the river in Stanley.
The community maintains the tub, which collects the hot water from the local spring; all you have to do is fill up the tub, then add water from the river or let the air temperature cool it down.
Go early in the morning to have it all to yourself, then when you're done soaking there, head further up the river to Sunbeam Hot Springs.
Explore the McCall area resorts
It's your longest stint of this road trip, but the four hours or so to the McCall area is well worth it – you'll find three resorts well worth exploring.
Tamarack offers up 50 runs with glades, steeps and groomers for every level of skier and snowboarder, plus 7.5metres of snow every year. Brundage Mountain has guided snow cat skiing trips into the Payette National Forest with three separate mountain peaks to explore.
Little Ski Hill might be little but it is mighty, with a rich history. With just one T-bar, you'll still find incredibly fun runs, a terrain park and the best night skiing in the area.
Finish up at Ponderosa State Park, where you can book in a cabin that's tucked away next to beautiful mountain settings and Payette Lake. You can go nordic skiing on groomed trails, snowshoe on designated trails, or simply sit on the front porch and enjoy the view.
Back in Boise
From Ponderosa, it's just over two hours back to Boise, where you can return the car and come back to the airport – full of memories and bragging rights that you're one of the few to have seen the real Idaho before everyone else discovers it's hidden snow powers.
Find out more about Idaho and get planning here.