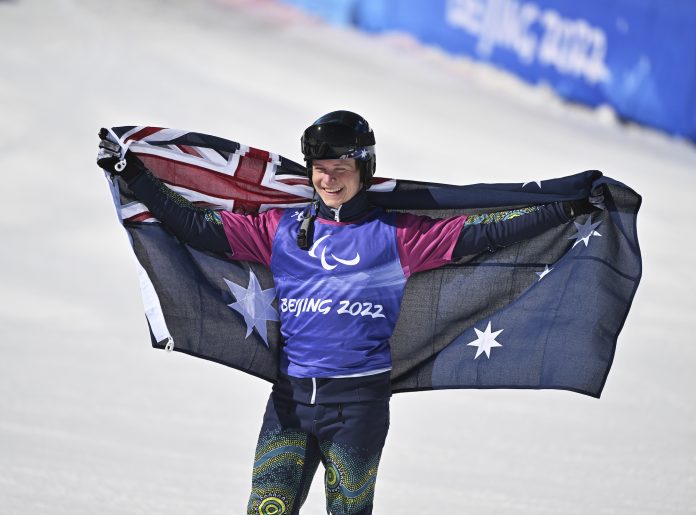 Ben Tudhope has dedicated his breakthrough Winter Paralympic medal to the memories of former teammate Matthew Robinson and former coach Mikko Wendelin after fighting back from the doldrums to claim bronze in the snowboard cross.
The 22-year-old star sat fourth for most of the race but pulled off a late burst to finish third behind 'Team Unicorn' teammate and PyeongChang gold medallist Matti Suur-Hamari of Finland and the United States' Garrett Geros in Monday's SB-LL2 Big Final.
It was Australia's first medal in Beijing with Tudhope on the podium at his third Games after finishing 10th at both Sochi and PyeongChang.
An emotional Tudhope dedicated the comeback performance at Zhangjiakou Genting Snow Park to Robinson, who died after a crash in Spain in February 2014, and Wendelin, who died suddenly in November 2019.
"I'm just so happy and it's unbelievable. I can't even put it into words" he told reporters.
"This medal is for them. This medal is 100 pe r cent in honour of them because they're the ones who've grown me to fall in love with the sport and just push.
"I know they'd be so proud of me, where I am today because as a 14-year-old kid, as an 18-year-old kid, I tried my hardest but it didn't end up the way I wanted.
"But today I can finally say I'm really proud of my result at a Paralympic Games and in honour of them as well."
World No.1 Tudhope had looked primed for gold or silver but after a slow start, sat fourth behind China's Qi Sun for most of the race before fighting back with a well-timed late push to claim a medal.
"The Chinese guy came out of nowhere," Tudhope said.
"I'd seen him in training, I'd seen him in the races and he didn't have a great start but in the big final he brought it, he brought the heat and was leading the whole way and I honestly thought I was going to end up fourth.
"But I pushed and pushed and pushed and ended up in that final strait getting the bronze. It's unbelievable."
Born with hemiplegic cerebral palsy, affecting coordination and muscle movement on the left side of his body, Tudhope is Australia's second para snowboarding medallist.
He joins Simon Patmore, who triumphed in PyeongChang and also claimed bronze in the banked slalom, on the Australian honour roll.
It also ensures Australia's streak of medalling at every games since 1992 continues.
"To be able to medal for Australia, I still can't wrap my head around it, it doesn't feel real yet
I don't know when it will," he said.
"To call myself a Paralympic Medallist has been a dream of mine forever since my Paralympic journey started.
"So to do it here and to do it for Australia and to be the first Australian medallist is insane but incredible as well."
It is the first of two medals the Sydneysider, whose friends and family were cheering him on from a watch party at the Manly Skiff Club, is eyeing in Beijing.
Tudhope will also compete in Saturday's Banked Slalom, looking to significantly better his seventh-placed finish in PyeongChang.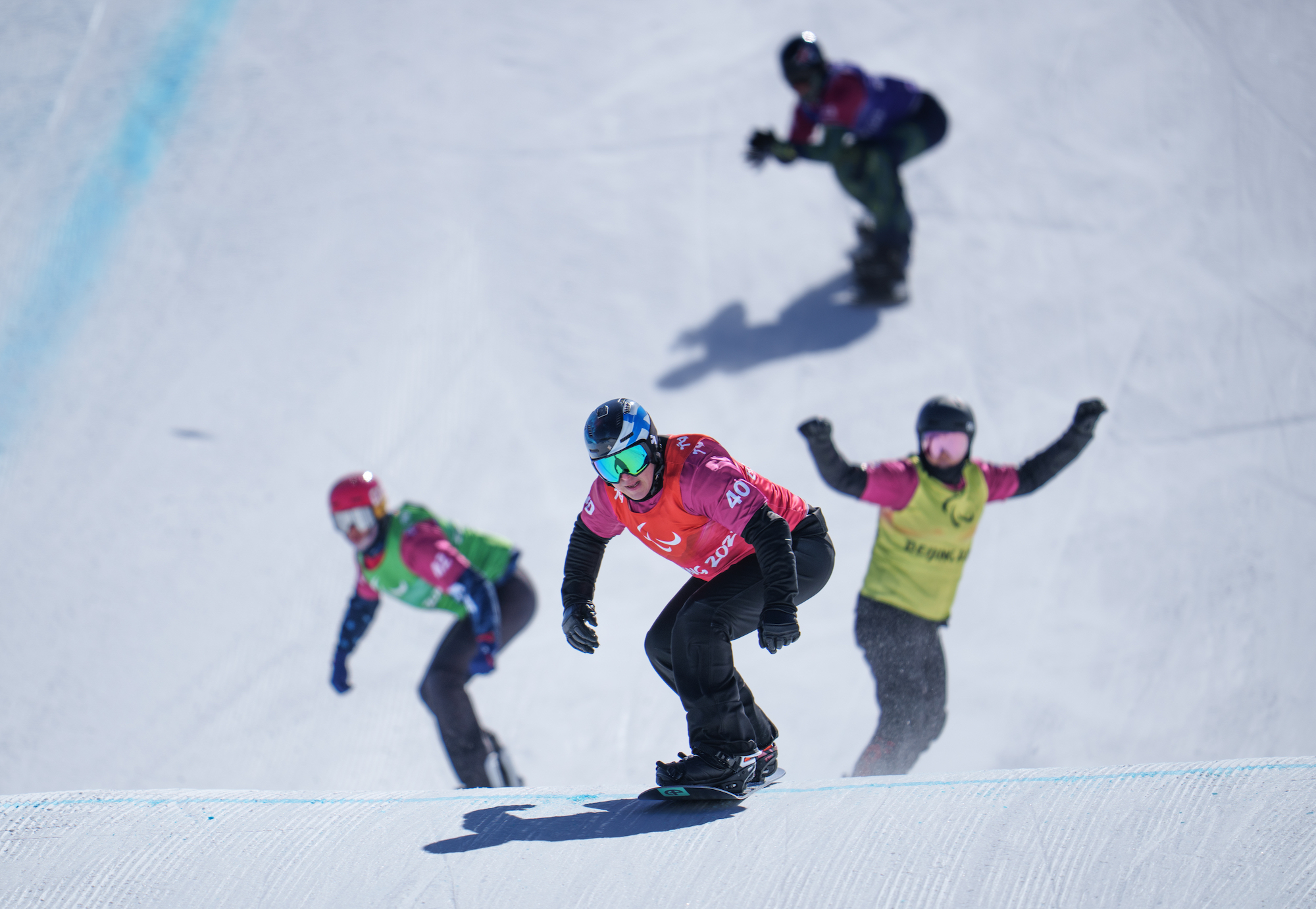 He entered the games in red-hot form, claiming four consecutive snowboard cross World Cup gold medals and two Crystal Globes in the lead-up.
After cruising through qualifying, he was second in his quarter-final then finished second behind Suur-Hamari in his semi.
He and Suur-Hamari's 'Team Unicorn' teammate Alex Massie missed out on a spot in the big final, leading his semi-final until he had trouble late and was overtaken by Qi and Geros.
But the Canadian enveloped Tudhope and Suur-Hamari in a massive bear hug after their medals.