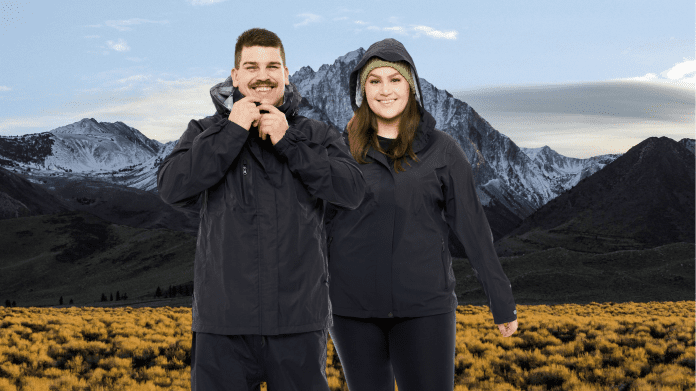 There's an irony in the outdoor world of snow and adventure. Size.
We know the great outdoors is good for us, we know the mental health benefits of being amongst nature. Yet for those who don't fit the restrictive norm of today's outdoor clothing sizes, it can feel an intimidating place.
Well, get excited, people, because if you live your life large then one Australian entrepreneur has got your outdoor life covered with the launch of Plus Outdoor e-store this month.
"There should be no barriers, especially poorly sized clothing, to humans enjoying nature." Plus Outdoor
Monica Balon, a second generation outerwear retailer of Melbourne's Ski and Snowboard Surrey fame, founded Plus Snow online retail five years ago and the plus size snow apparel e-store has been swamped with orders ever since.  Now she's turning her hand to Plus Outdoor, a digital marketplace for those who seek adventure in the great outdoors all year round.
The new store offers base layers, training gear, mid layers, rain jackets, hiking pants and more for sizes 18 to 28 for women and up to 9XL for men with established brands XTM, ROJO, Cartel, Halti and Raiski.
"People want to feel comfortable when enjoying an outdoor life and they want both design and function with technical elements" says Monica.
"We provide them with options designed specifically for curvy women and solid men so they can feel confident on the slopes and the hiking trails.
My goal is to source a wide range of technical gear in plus sizes so that getting outdoors is more inclusive."
Both Plus Snow and Plus Outdoor, even have sizing specialists so you can "Shop Your Shape" and work with an online sales rep to help you choose styles and sizing specific to you. Add prompt shipping to Australia and New Zealand (Canada and USA to come online soon) plus the ability to return clothing you don't like so you can consider your home your personal dressing room.
Clearly Monica is on to a good thing if her launch month is anything to go by. The Plus Outdoor Facebook Page has already massed hundreds of followers and their Instagram is thriving.
"Launching a new business in 2020 comes with its challenges" says Monica about Plus Outdoor.
"But we all know that nature is healing for the soul and the mind, so the more of us that can get out there without bias, the better."