The town sign may read 'Heart of the Snowies" as a geographical reference, but it's more a term of endearment for the small Snowy Mountains community of Berridale between Cooma and Jindabyne.
First settled in 1863, the poplar lined village has come of age in recent years with an eclectic mix of stores, eateries and facilities that make it a must stop on the way to and from the mountains in any season.
It had been a while since I had spent time in Berridale, when I did it was a crisp and sunny Saturday and the village was bustling with locals out for coffee. The beanie clad visitor crew were busy browsing and buying while the store owners were upbeat about the season.
"It's so great to see people out and about, after a super tough summer, I'm grateful we can open and give visitors something to do in town. Buying in Berridale is supporting local business and families and we thank you for that" said Annie O'Keefe Owner of The Perfect Piece.
She's not the only one open for business with a swag of cute as a button businesses serving up genuine fare and fodder to make your ski holiday even better.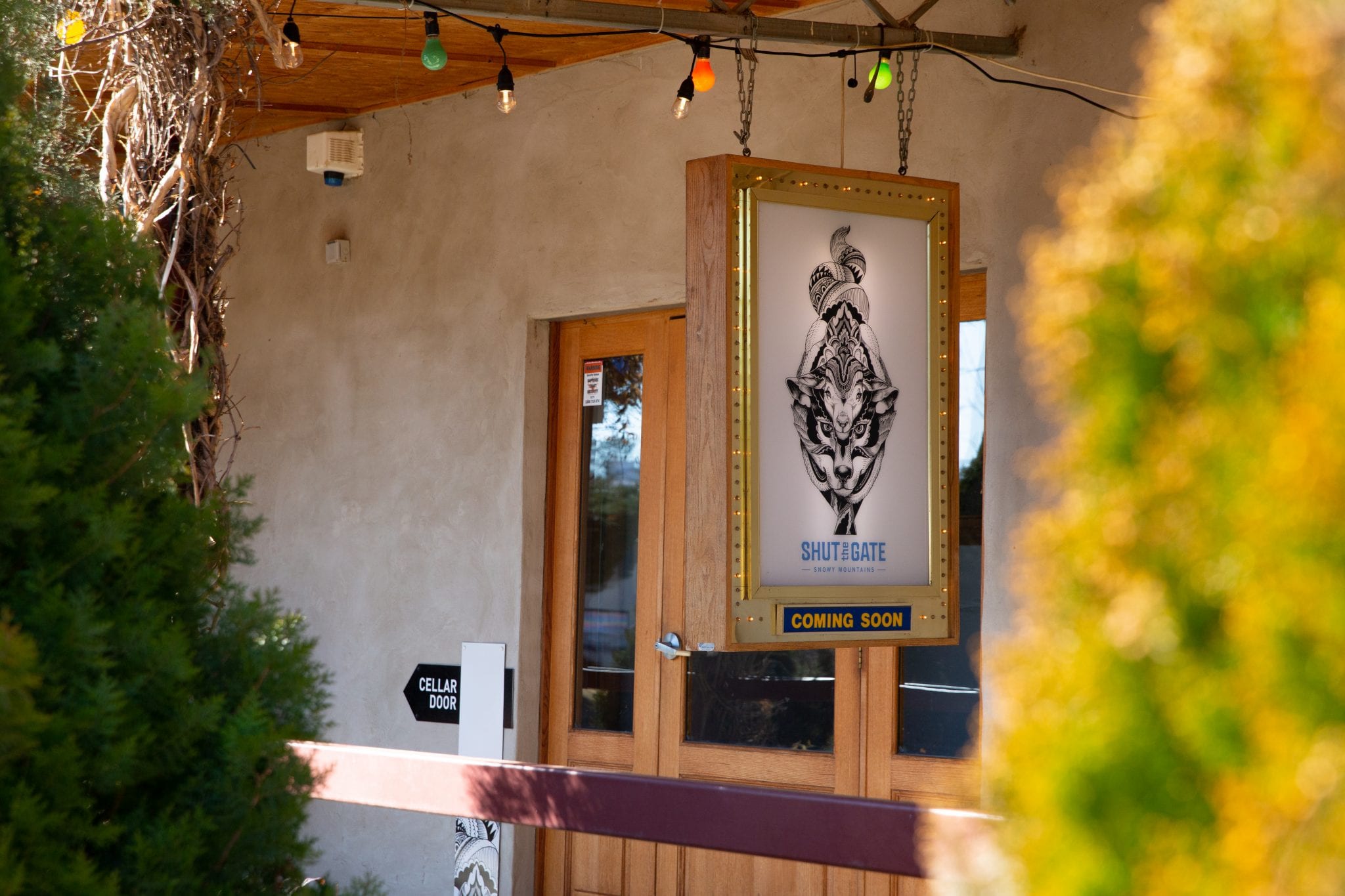 Shut the Gate Wines, a known producer of fine wines, have expanded their Cellar Door to include The Little Grocer providores pantry, filled with eclectic artisan food supplies from local and surrounding regions.
Expect a cosy chalet feel inside with large lounge chairs nestled around the wood fire. You can sample the great range of reds and whites in the new Tasting Room, or take away a 6 pack of local craft beer. Then grab a basket and pick up supplies to take back to the ski chalet.
Fill the esky with local Iron Pot sourdough, Bredbo truffles and garlic, Crackenback jams and sauces, Merimbula oysters, ready made meals including fresh handmade pasta and sauces from The Denman Hotel in Thredbo and there's also weekly specials.  For that après antipasto platter there is a deli selection of cured meats, artisan Australian and French cheeses, pickled vegetables including the hottest item on the shelf 'Jerk Beans'.
Where: 39 Jindabyne Rd, Berridale. Open: Daily from 10am. 
Unique Bootique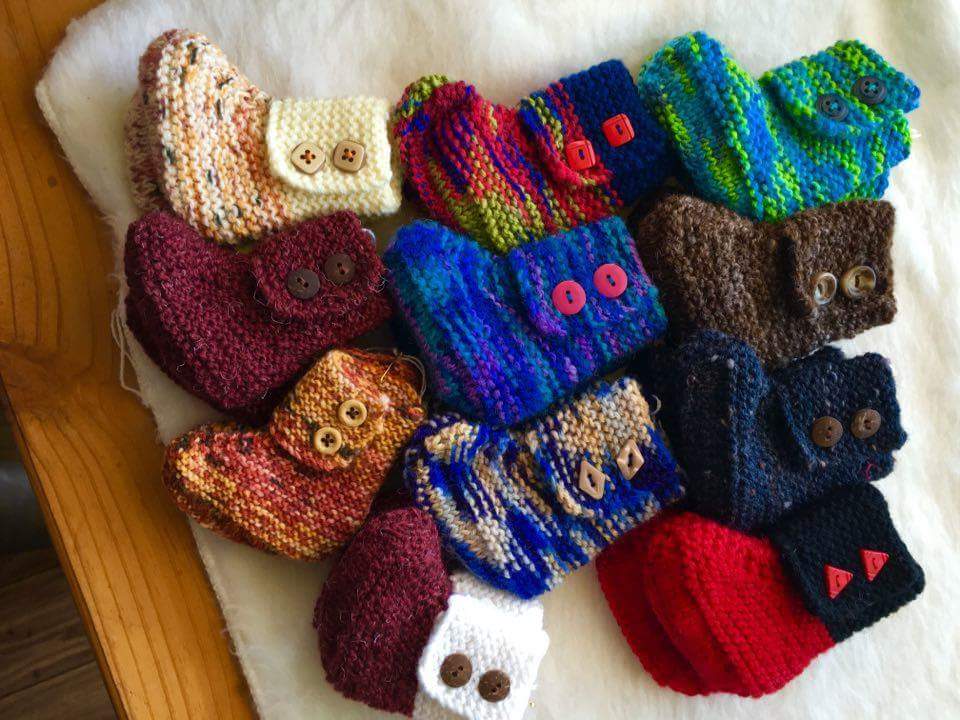 Bursting with colour, the collection in store is as the name suggests  – unique. A kaleidoscope of clothing, hand-made crafts, giftware, one-off pieces of jewellery – Unique Boutique is a true treasure trove. If you are after yarn, the shop has a great selection of knitting and crocheting needs. They do all the knitting and crocheting in-house and the little kids cardigans are super cute.
Where: 32 Jindabyne Rd, Berridale. Open: Mon- Fri 10am – 4pm, Sat – Sun 10am -2pm 
Whisk & Cocoa
If you stop for coffee anywhere you need to stop at Whisk & Cocoa. Judging by the familiar conversations in the new warm waiting area this is definitely a locals favourite too. Coffee, cakes and snacks and great service. Oh, and those sweet treats – the vanilla slice, brownies and caramel slice are a modern take of an old favourite. The burgers are a staple with the chicken snitty highly recommended. ONA is the quality coffee offering and they are also a verified stockist for the enviro friendly Huskee Cups.
Having a celebration while you are in the Snowies? Order in advance for a delicious celebration cake.
Where: 2/70 Jindabyne Rd, Berridale.Open: Mon – Fri 7am- 2pm Sat – Sun 8am – 2pm 
Take the 24km drive out to Rocky Plain to catch a trout at Eucumbene Trout Farm. You can throw in a line catch and BBQ your very own catch, doesn't get any fresher than that. There is a licensed cafe offering famous alpaca burgers, tours and award winning smoked trout for sale.
Where: 24 kms from Berridale 1066 Stoney Creek Rd, Rocky Plain NSW 2628, Australia When: Tuesday – Sunday Bookings essential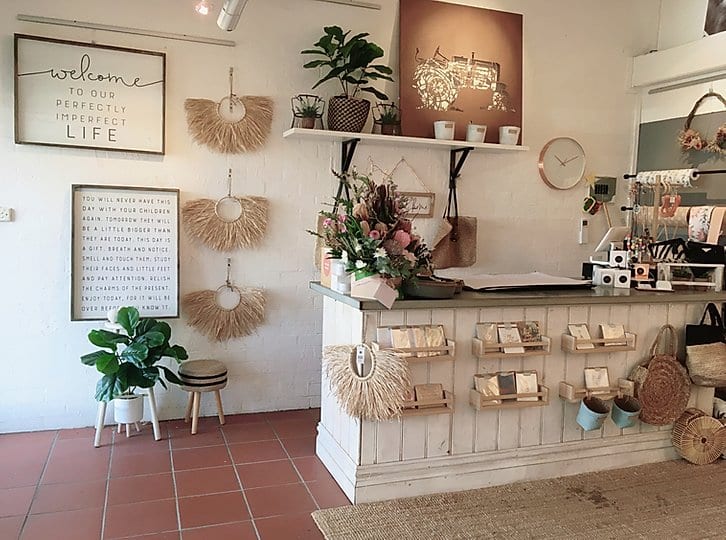 Step inside The Perfect Piece and owner Annie will greet you with a warm mountain welcome. Simply browse or let Annie help you find that "perfect piece".
The white walled shop specialises in homewares, gifts, jewellery and women's clothing. A gift for a new arrival, friend, family, wedding, birthday or the home – there is a super range on offer. Perfectly set out and nice and bright makes it easy to browse. You will no doubt find a perfect piece here and if not you have a new friend in Annie.
Where: 72a Jindabyne Road Berridale. Open: Friday 12-3pm, Sat & Sun 9am- 12 
Alpine Emporium
The Alpine Emporium has popped up in the old Berridale Store and once inside it has a Northern European feel, mixed with vintage charm and a touch of boho. The store is a collaboration with Nord Haus Shop and bespoke local florist Thorn and Snow. It boasts a chic selection from local art and craft creators, beautiful throws, stunning ceramics, linen, floral designs, vintage fashion and furniture pieces and a classic mix of old and new.
Where: Berridale Shops – 1/64 Jindabyne Road Berridale Open: Daily 10 to 3 pm
This little beauty is just 15km from Berridale. Perched on the banks of the Snowy River owners Liz and Bart brew a core and seasonal range at the Snowy Vineyard and Microbrewery. Small batch beer, cider and ginger beer are all brewed on site using the finest grains and hops mixed with water from the famous Snowy River.
Pick the tasting board to find your favourite, light snacks are also available, word on the street is that there are burgers on a Saturday evening. Drive slowly as local stock wander the unfenced road.
Where: 15km from Berridale – 255 Werralong Road Dalgety, NSW 2628 Open: Cellar Door open Saturday – Sunday from Midday.
The romance of the mountains is what inspires Lucy's artwork. Her love of the mountains and her experiences while riding shine through her stunning High Country pieces exhibited at the Lucy Rose Gallery. The dramatic equine inspired pieces let you take a little spirit of the mountains home with you.
Where: Berridale Shops. Open: by appointment 0438 439 438 
Add a huge play park and skate park for the kids, easy to access bathrooms, ski hire and even a Country Club and Berridale just became your new favourite shop-over.
After a tough summer and autumn and a new look snow season – this community can sure do with a hand, actually a hug if it's allowed – support local and buy local will go a long way here,  so make sure you stop by Berridale and you will, like me, experience the Heart of the Snowies.
---
Please help SnowsBest remain your independent source of snow news this winter with a "Covid contribution", from as little as $1, so we can continue to deliver the news and content you value in a season when we need each other most. Contribute here.
---