There are ski resorts that are family-friendly and there are ski resorts where it's ALL about family. Big White Ski Resort is an Aussie family favourite for a reason. Still family-owned and operated in a world of mega-name ski resorts, they know that happy kids make for the ultimate holidays, because, of course, happy parents. 
Located close to the city of Kelowna in British Columbia's interior, you can access Big White by flying directly to Vancouver, followed up with a quick 45-minute connecting flight to Kelowna and a 55-minute shuttle up to the mountain.
From there, you're in winter wonderland, with something happening every hour of the day for the entire family to enjoy. Here's the full guide.
8am: Wake up in paradise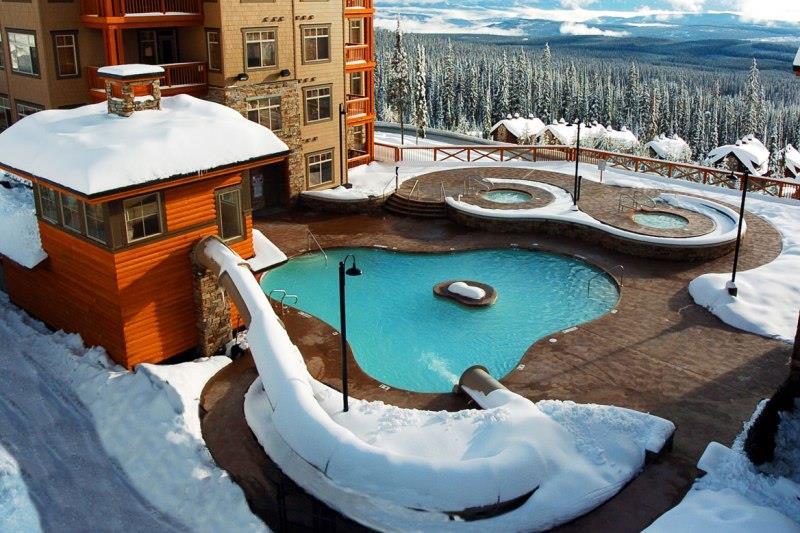 Big White is Canada's largest ski-in, ski-out resort village, offering great accommodation options for families looking to get comfortable in a snowy home away from home. With plenty of apartments available with full kitchen facilities and private hot tubs, the only truly difficult part will be tearing yourself away from your rental when the holiday's over.
Top picks include Sundance Resort just above the Bullet Express chairlift, which features a heated outdoor pool, waterslide, hot tubs, kids room, movie theatre with complimentary popcorn, fitness centre and more; Copper Kettle Lodge, between the Black Forest and Bullet Express chairlifts, full of luxe units that offer up stone fireplaces, granite benchtops and private hot tubs; and Trappers Crossing, modern multi-level townhouses that offer ski-to/ski-from access from Perfection Run, as well as easy access to the village center just across the road.
For the ultimate parenting hack, order your groceries online at Vacation Foods before you arrive on the mountain, and have them delivered directly to your condo. With full kitchens, you can easily cook up a big breakfast to feed everyone before they head out on the mountain – just don't forget the classic Canadian maple syrup to pour over those pancakes.
8:45am: Have the instructors pick the kids up
Parenting hack number two, coming right up. Big White has an award-winning ski school, and instructors will come pick the kids up from your accommodation for their lesson.
Just pre-register the kids, pay the CAD$10 fee for an individual child (or CAD$20 for a family) and an instructor will come to collect them between 8:45am and 9:15am before skiing them over to the Kids Centre for half-day or full-day lessons.
Now you can sign up for adult's lessons, join a complimentary Snow Host tour at 10:30am daily to get the local down-low on the best runs, or hop on a chairlift and see where the runs take you. With 118 runs in total across the mountain and a green run from the top of every chairlift, it's easy to explore a whole lot of terrain regardless of ability level. And did we mention over 7m of annual snowfall each season?
12:30pm: Lunchtime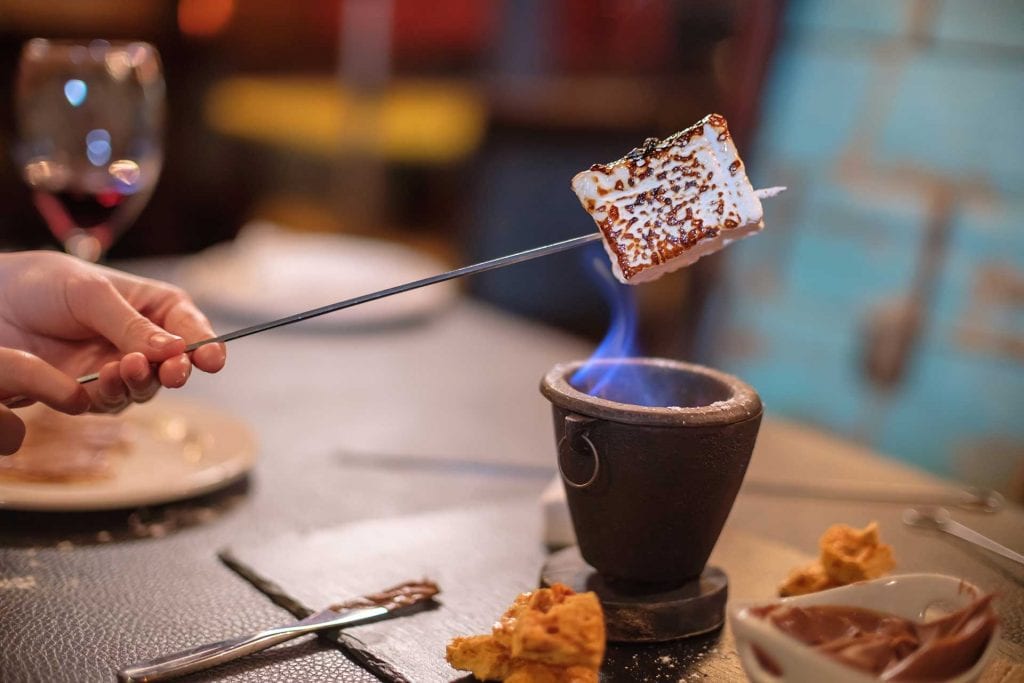 When it's time to have lunch with the family, head to any one of the resort's 18 on-mountain dining options for family-friendly dining options.
A favourite is Globe Cafe & Tapas Bar, where you can get sandwiches, salads, pizzas and pasta before indulging in everyone's favourite dish – the Globe's Tabletop S'mores. Think graham crackers, a chocolate ganache and homemade giant marshmallows delivered to the table with your own personal tabletop firepit, all ready to sandwich together and indulge accordingly.
2pm: Fun times in Happy Valley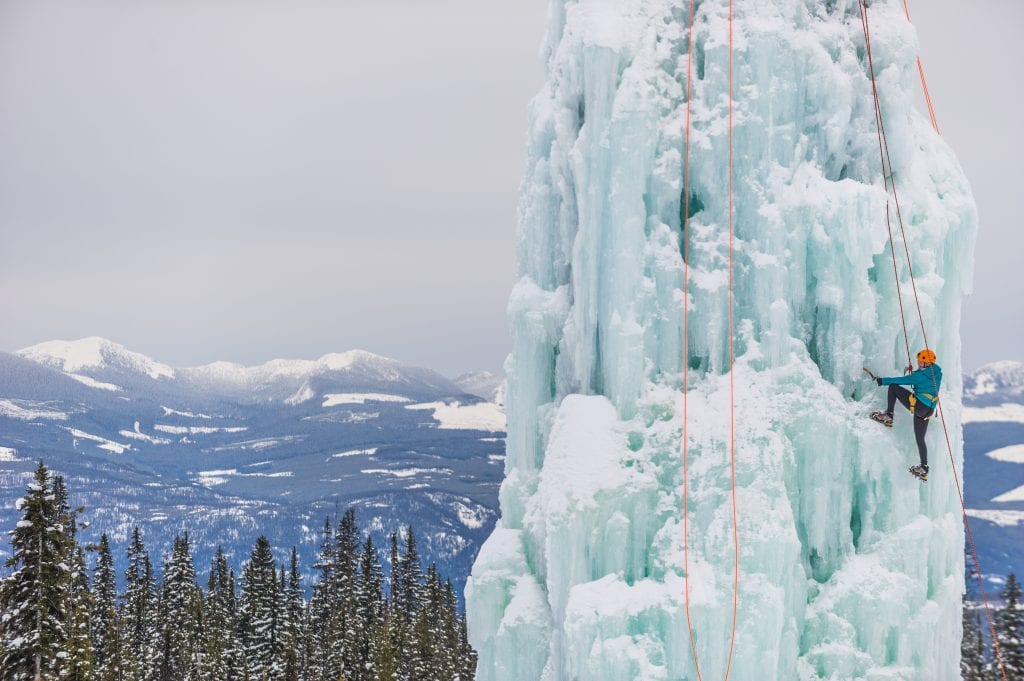 Work off the sugar rush at Happy Valley, which is paradise for kids. Accessible throughout the day and night thanks to the complimentary Lara's Gondola, it's a hub of activities: dog-sledding, tubing, snowmobiling (including mini kid-sized snowmobiles, which little ones can try out for just CAD$20), snowshoeing and ice skating plus fun little hockey games on Canada's highest outdoor skating rink.
There's even an ice-climbing tower, where those of all ages can strap crampons to their boots and attempt to ring the bell at the top. The current climbing record is currently held by a nine-year-old girl, so grown-ups be warned – it's harder than it looks.
5pm: Go night skiing – or horse sleigh riding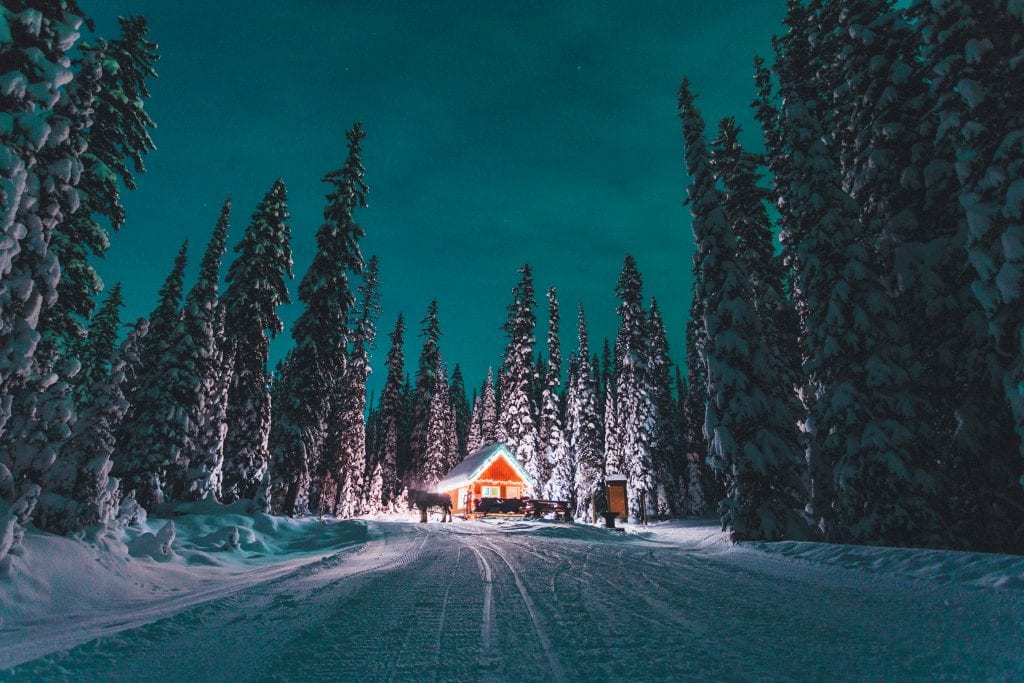 Five nights a week, the lights come on and the lifts start spinning for night skiing at Big White. With access to 2569 meters of terrain, it makes for Western Canada's largest night skiing area, with the longest vertical drop in North America.
On Thursday through to Saturday nights, terrain park lovers can even do laps through TELUS Park, where the music pumps through the speakers for some of the most fun night skiing laps you'll ever have, and all through until 8:30pm.
There comes a time in the evening to settle in under the starry winter sky, so opt for a magical nighttime experience with the on-mountain horse sleigh rides. Cozy up under a blanket and enjoy hot chocolate while gliding through snow-covered forest trails during the ride; you can even take the entire family to a gourmet dinner in a cozy cabin in the middle of the woods for a dining experience that'll be one for the family bucket list.
7pm: Carnival night & fireworks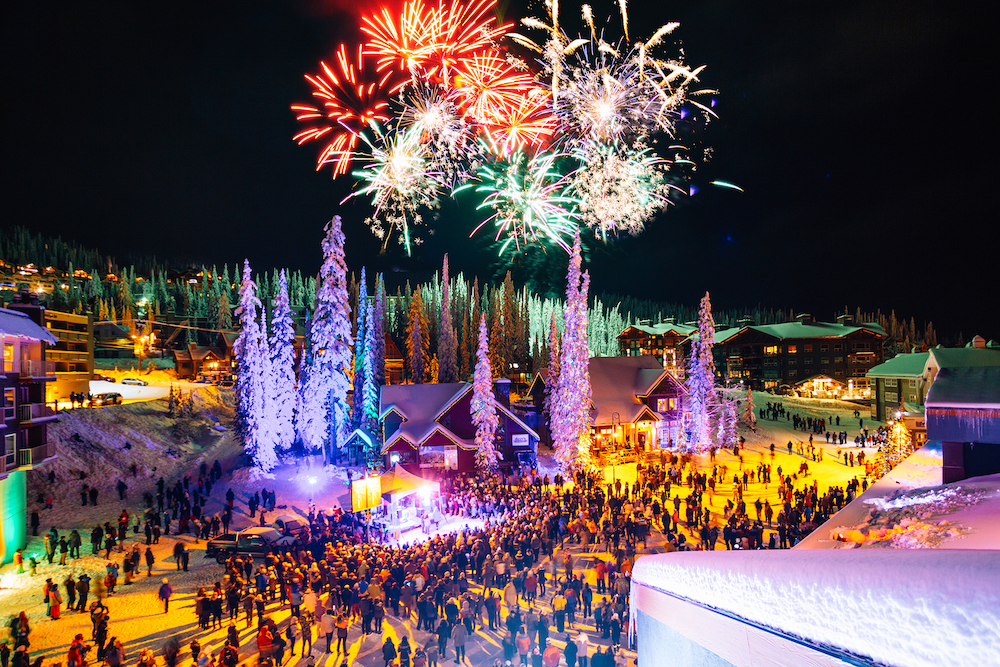 Big White hosts a huge range of free activities throughout the week for families – including Family Games Night, Bingo Night, free hot chocolate nights and plenty more – but the pick of the bunch is Carnival Night, which runs every Thursday and Saturday night in the Village Centre Mall. Take the kids along so they can try their hand at a range of free carnival games, let off some steam in the bouncy castle and fuel their adventures with free fairy floss and popcorn.
Then wander down to Happy Valley, gather by the bonfire with a hot chocolate, and watch the weekly fireworks display on a Saturday night, which kicks off at 8:15pm. The perfect end to a perfect day… until you wake up and do it all over again.
The Deal
Looking at booking in to Big White next season? Click here for Skimax Holidays deals which include Kids Ski Free packages for kids aged 12 and under; such as Sundance Resort from $4450* per family and Trappers Crossing from $1425* per person as at date of print.
JOIN our Miss Snow It All Canada Chatter Facebook Group