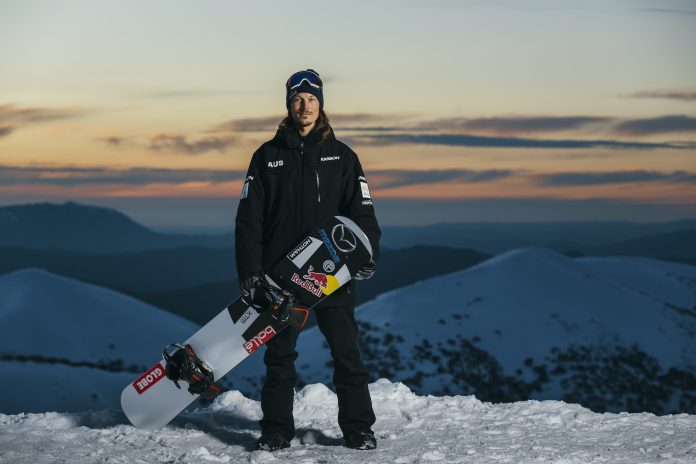 There's a new foundation in town and it promises to bring difference and diversity to Australia's snowsports and lift up budding athletes to be their best.
One that pledges to "break down barriers to provide opportunity and inspiration for every young Australian to participate and grow through snowsports", one that aims to create opportunities no matter your background and one that wants to make a difference for youth, marginalised communities, indigenous and women in sport.
We say "bring it on."
Launched this year in memory of Alex Chumpy Pullin, an icon of Australian snowsports, multi world boarder cross champion and Olympian who loved music, the surf, free diving and motor bike riding as much as his beloved snow. Chumpy was loved for his kindness, focus, good humour and support of emerging athletes.
The fine print says "The aim of the foundation will be to provide financial assistance and development opportunities for emerging snowboard athletes in Australia. The foundation will focus on the progression of Australian snowboarding and assist in developing world class athletes by providing opportunities for training, racing and facilities."
Funds will be focused on a four pronged approach addressing mental health, pathways support, environment and marginalised communities.
It could not come at a better time. We've always believed that there are many talented Australian skiers and snowboarders who fall away once the next level of training is required, the level that requires money, traditionally parents' money. Those that can't socio-economically compete usually don't end up competing at an elite level and their talent is lost to the nation.
Means testing for youth athlete funding isn't popular in an industry that is already privileged, so this new foundation can help provide an answer and support those naturally talented athletes to partake in camps and training that their family would otherwise not be able to afford.
WIN amazing experiences with Fisher, Laura Enever, Valentino Guseli
To kick off fund raising the foundation will be hosting their first gala ball on May 19 at The Ivy in Sydney with tables of 11 for AUD$3000 or AUD$275 per single ticket. There's still a handful of tickets left so be quick.
If you can't make it, you can still bid in the online auction for some seriously kick ass prizes including a backstage experience with Fisher on his sold out tour and a private surf lesson with Laura Enever including flights and more.
If you don't have the big bucks you can still support and WIN big with the Raffle. Win a Harley Davidson or a ton of snow or surf swag or even a South Coast holiday with time with Valentino Guseli.