Vail Resorts may have pulled the pin on the chairlifts turning at Hotham and Falls Creek until at least August 19, but both villages are still operating throughout the winter with a ton of activities, lodging, restaurants and more to keep regional Victorians entertained.
From cross country skiing to skidoo backcountry ski and snowboard tours to toboggans, snow play and a ton of the best dining options at Australia's ski resorts. If you're in regional Victoria and can travel then put Falls Creek on your list. 
We've listed a ton of fun things to do, where to stay and eat out for Falls Creek below and you can check out everything for Hotham here.
Ski and snow options
The Falls Creek Resort Management Board assures guests that they will be grooming cross country trails with over 30 kms of XC terrain being offered. Tobogganing and snowplay, also at Windy Corner, will continue. Ski Patrol will provide ski field safety for those earning their turns within resort, childcare will remain open and reduced transport services within the village will also be on offer.
Snowmobile Tours  and Back Country Tours with Steve Lee will both still be operating for backcountry skiing and there is early talk of some exciting ski and snowboard offerings yet to be confirmed. We'll keep you updated when they are.
Orthoski will sort you out with the best boot fitting in all the land from podiatry specialists. Central Snowsports and also Yogi's on the mountain, and Skiplus and Rocky Valley snows sports at Mt Beauty as well as Kiewa Valley Snowsports in Tawonga South, can all kit you out with all the snow equipment you need. 
When your body's given out or just for some time out the Lilli Pilli mobile massage has your name on it.
Please note that The Falls Creek Medical Centre will close from July 12 until August 19 and Ambulance Victoria will not be located in the resort until further notice.
Accommodation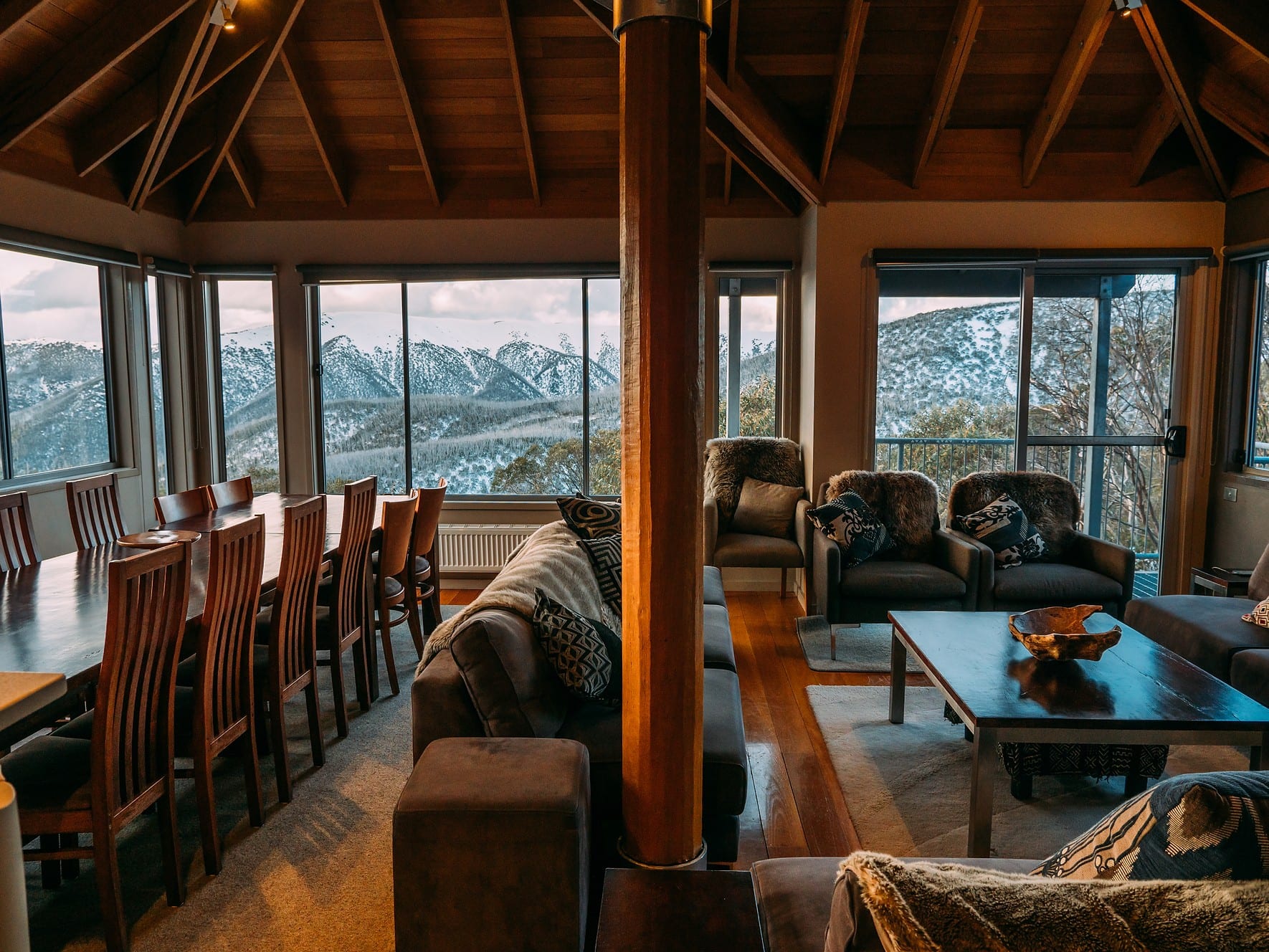 There's no shortage of beds with Falls Creek Central Reservations accommodation booking service open and ready to take your booking.
All your favourites are still opening their doors so you can lay your head – Snowski Apartments self contained condos in the village bowl, Silverski apartments and hotel rooms, Alpine Woodsmoke luxury apartments, the hip Alpine Boutique Apartments, ski in ski out Kiliminjaro Alpine Apartments, value family and group apartments at Les Chalets, yogis favourite Diana Alpine Lodge, family friendly Slumberjacks, the stunning Snow Fall Lodge, The Summit Ridge for cosy accommodation in a winter wonderland, the self catering Schuss Alpine Club, everybody's favourite Elk at Falls luxury apartments, the centrally located Frueauf Village, value for money Chorki Ski Club, the slope side QT Hotel and YMCA at Howmans Gap down the road as well as the ski in ski out Falls Creek Country Club.
Dining out
You won't go hungry, that's for sure. All the favourites are still open from Milch Cafe Bar for three meals, coffee and takeout, to Elk for Barry's famed fare. The Chophouse for slow cooked ribs and cocktails, Someplace Else for the best burgers, The Summit Ridge for intimate dining.  The Man for pizza, Stingrays for bar snacks, the Last Hoot nightly for more pizzas, Huski's gourmet fare for dine in or takeaway, The Frying Pan for wood fired grill and donut lovers can scoff on Snonuts and head to The Pass coffee shop at Slalom Plaza for hot chocolate.
The coveted Treats at Bogong Ski Centre in Tawonga South will open Friday to Tuesday from 8.30am to fuel your day.
Checkout the What's On Guide on the Falls Creek Resort website to find out more. DHHS restrictions will be in place within these venues, as applicable to all hospitality venues within Victoria such a pre-booking, registering guest details and maximum guests per sitting time.
Resort Entry
All vehicle resort entry passes must be purchased online and prior to arrival to the resort.  When purchasing a resort entry pass online, guests will be required to confirm who will be travelling in their vehicle, including name and telephone number, to allow for contact traceability. This is a DHHS government directive and a condition of entry to the resort at this time.
Resort entry passes must be printed in advance of arrival to the resort. This pass must be presented at the resort entrance at Howman's Gap (ticket box) and placed on the dashboard while parked within the resort. Resort staff will ensure that vehicles within the resort are authorised to be there during the nominated period. Those not abiding to these conditions will be subject to an infringement notice.
2020 Resort Entry Season Pass holders are required to register the dates of their visit online. There are no limitations to Season Pass holders' visitation. However, registration of vehicle and passenger details must be completed prior to arrival at the resort.
Confirmation of this booking must be printed and presented at the Howman's Gap resort entrance and the paperwork must also be displayed on the dashboard of the vehicle when parked within the resort.
---
Please help SnowsBest remain your independent source of snow news this winter with a "Covid contribution", from as little as $1, so we can continue to deliver the news and content you value in a season when we need each other most. Contribute here.
---