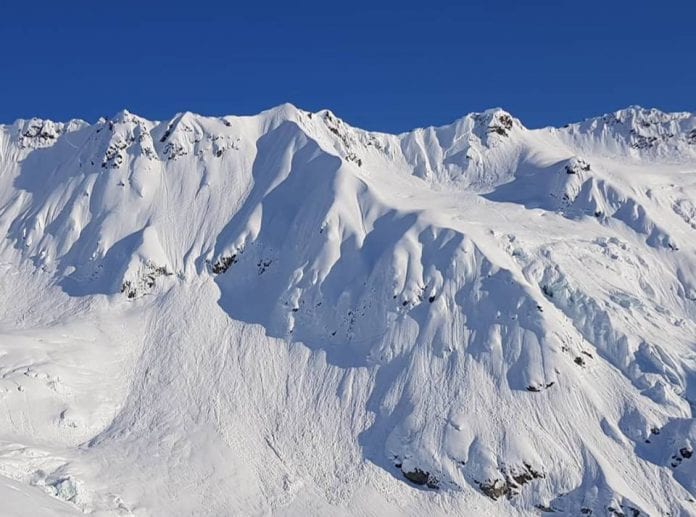 While most people are content on riding inbounds, occasionally getting into the side country and a tree run when the confidence is high, there is another crew who chase a different desire – heli skiing.
I'm now days out from going on my first heli boarding trip and I've jumped straight to the pinnacle and chosen Alaska to break my heli cherry. But I'm scared. The Chugach Mountains just had an avalanche. One crew got buried, standing in the safe zone when the final skier triggered an avalanche. They all got out, but it plays on my mind.
This is my bucket list trip. And the intention of the bucket is to get the trip done before the bucket is kicked. So, I look at extra insurance, I find someone who covers heli and I take out a policy. I send my wife an email, I want to be sure that if anything happens, what to do. It wasn't easy but I left knowing that she would be able to access everything if I was not to return.
Getting to Alaska isn't easy. It's a 45 hour transit from Sydney to Cordova with multiple stops but when I arrive I'm told I couldn't have timed it better. There has been some heavy snow, and the sun is poking out. It looks like it's going to be blue bird for the next three days.
We all understand that the weather in Alaska changes so fast, so it's hard to predict what is going to happen when you plan a trip like this 6,8, 12 months out. I could not go through all the gym training, the time taken off work, the transit time to get here on top of the cash dropped for heli fuel to risk not being able to get one run in. It would be devastating, and yes it does happen.
Lucky for us, it wasn't going to happen this time.
Day one
Heli is definitely not what I expected. There is a big misconception and the crew try and keep it under wraps. You don't need to be an extreme rider to do heli.
For my week, there was a variety of groups. Skiers and boarders with disposable income and no kids, people here for a milestone birthday and people like me wantint to achieve a bucket list item.
You get paired by ability to create heli groups of similar skill level. When you sign on, you're asked where you're at. It's the hardest one to answer. You don't want to say that you are the best that ever landed here, because trust me, you're not. You don't want to say that you are shitting yourself either (even though I was).
Most people talk up their ability, but I made the mistake of underestimating my ability.
First run, one guy was saying how his legs were burning. I was not even warmed up. So much training to get to this moment, and I was already being held back. I wanted steeper and deeper and I requested to change groups.
Also, one thing to note – be prepared to be treated like a child, if it's your first time then essentially you are, one wrong move can put you and your group in danger.
You are told by the guides where to stand, when to move. Where to urinate. You don't ask and you get told off. There are consequences, but you sign them away on a wavier when you arrive. Your life is not only in your own hands, but your guides too.
Day two
I was in a new group. But there was only one run that truly got my heart pumping.
We drop in on a peak that has never been ridden. The area is new to the operation. Soon as we land, our guide radios another group about how epic this looks. Next second chop chop lands, the group of four turns to eight, and we have priority.
Our guide goes down first on a blind roll over, it's so steep, we can't even see him come out at the bottom. Over the radio comes the report.
"Boys don't do this run if you're unsure in anyway about your ability. It's steep, no powder, you will be holding an edge until the bottom. If you fall there is a good chance you could die".
Wow, this is real. My heart rate jumps. I'm the closest to the edge and clipped in. The group nods to me, "you want it". I nod to the boys and let them know I'm in. 
Everyone heli skis for different reasons, some to say they did, others to score untouched powder, others, like me, to push myself to my limits.
There are studies on a state of mind called "flow" where you are completely in the zone. Here, on this is run if you are not in flow, you're dead. Not everyone did the run with the risk of death, and that is fine. But for me this is what it is all about.
In these mountains, there is so much talk about the lines the pros ride, and we got to do a handful. But we ride them like amateurs, stopping for sluff and taking our time. At the bottom people talk about how they pointed it and took on the mountain. But when you see their GoPro footage you understand why Red Bull Media House hasn't come knocking for us.
After day two, I requested to be put into a more advanced group again. But by this time, the groups are dialled in, and changes are not that common. So I remain where I am.
Day three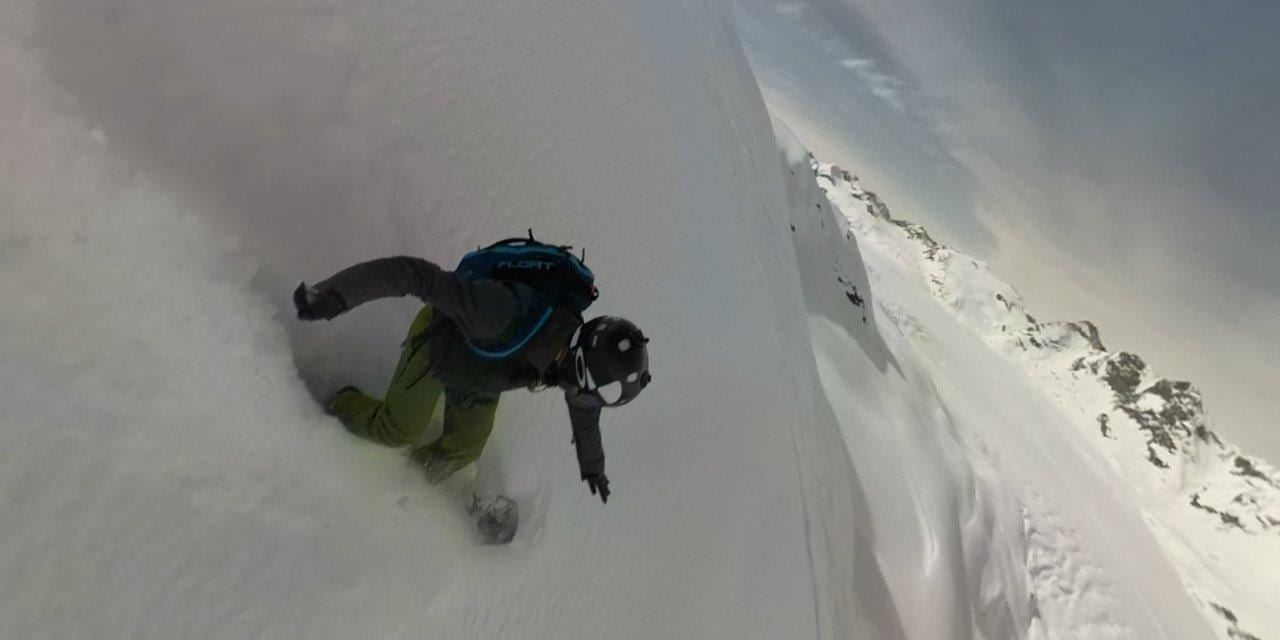 One group member has done an injury and asked can we not do anything too extreme. The anger inside is hard to contain, but I do. We are all in this together. We are getting close to the end of the day, and he calls it in to get taken home.
Finally, I get the chance to get some lines that get the heart pumping. And in true Alaska style, the weather changes. Clouds roll in and visibility is low.
We all change to low visibility lenses and it's not enough. The runs we were doing got the heart pumping, but not in the way you want. When all you see is white, with no reference of trees or rocks to guide you, it can get scary when the white rug gets taken from below and you're sliding down in sluff you can't see. And you're not sure when it's going to stop.
Day four
We now roll into down days, and it's time to see if the weather is going to clear.
I was lucky, well this what I was told. Each day I got six to nine runs and the three days was enough to chew up all the pre-purchased heli time. There was one more day available to go out during my week, as mother nature decided to open shop.
But this was an extra USD $1,000 a day per person. That's roughly USD $180 a run. For me, what I got out of the first three days was enough.
I found it hard to justify; there was no new snow, conditions were no different to what I got on the first three days, and there was not going to be any new group. My limit was not going to be tested.
Would I do it again?
Alaska caters for everyone from mellow leisure skiers to the big pros and those who follow in their wake.
If heli skiing here is something you can afford, then go for it. But, and this is a big but. You can spend all the money you want, take all this time off work, and you might come back with nothing because the weather changed, and you get skunked for a week.
I've ticked the box, I've done my heli. Next trip at the end of the season when the addiction sets in will be Japan. I'll get on mountain every day, no down days, there will be pow, it will be deep, just not steep.
I'll climb those mountains and earn my turns, but damn it helps when you have a chopper.