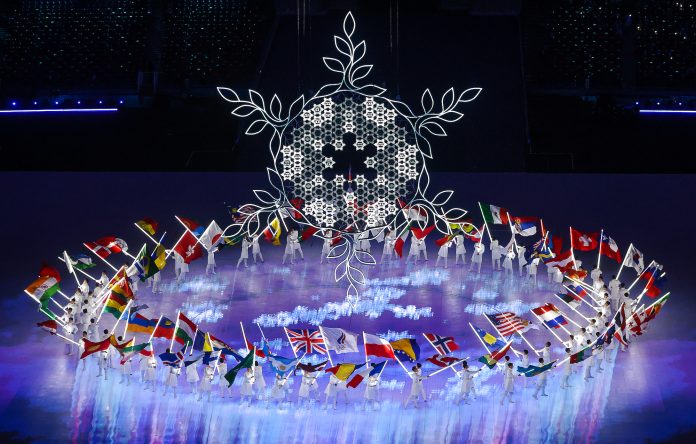 Australia's Winter Olympians have brought the curtain down on a successful Games (medal wise) in Beijing where they picked up a record four medals.
A 30-strong contingent appeared in high spirits as they marched around the stadium at Sunday's closing ceremony, led by the flag-bearing ski-cross veteran Sami Kennedy-Sim.
There was plenty to celebrate as they prepared to leave China with four medals – the most they've ever won at a single Winter Games.
Yet team chef de mission Geoff Lipshut reckoned it could have been even better after a few medal hopes also misfired and his farewell message was that "there's no reason we can't build on what what has happened here."
The Aussies finished 18th on the medal table, a distinct improvement on their 23rd position in PyeongChang.
Their haul was topped by gold by Jakara Anthony – the first medal by an Australian female moguls skier – and by the country's first sliding medal, a silver won out of the blue by Jackie Narracott.
The others came from Scotty James, silver in snowboard halfpipe, and 21-year-old Tess Coady, Australia's youngest female winter medallist with bronze in slopestyle snowboard.
"I said at the start that if we managed four medals that would be fantastic because that's unknown territory for an Australian team," Lipshut said as he looked back on a uniquely challenging Games.
"The fact that there is that disappointment, even though we set a new mark in the medal tally, speaks for how far we've come in our Winter Olympic sports programs."