Now that the world has finally opened up to us again, we're all out here planning some mega ski trips- and our friends over at the Ikon Pass are delivering the goods by adding not one but THREE new destinations to the mix.
That brings the Ikon Pass to 50 destinations worldwide, throughout Australia, New Zealand, the US, Europe, Japan, South America and Canada… now that's one heck of a worldwide ski or snowboarding trip.
Let's take you through our destination guide for all the new, must-see spots that you'll be adding to the very top of your list, plus a bonus two-hemisphere itinerary for making the most of your pass.
Destination One: Chamonix Mont-Blanc Valley (France)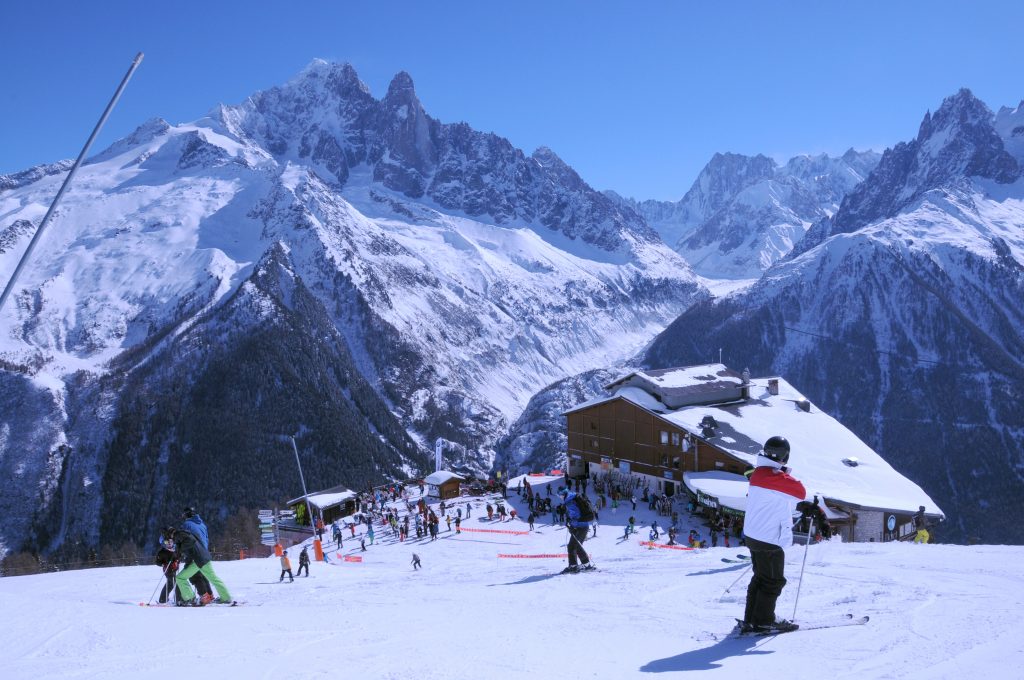 If you're looking for jaw-dropping, Chamonix is the place to find it. About an hour and a half by shuttle bus or train from Geneva airport, it's nestled under Mont-Blanc, the highest mountain in Western Europe.
This makes it the mountain climbing capital of the world for a reason, plus one of those ski and snowboard destinations that people dream of visiting for years and years. With big-mountain terrain meeting the charming French villages, there's something here for everyone, and no less than five areas to explore – Grands Montets, Balme (Le Tour/Vallorcine), Brévent, Félgère and Les Houches.
Ikon Pass holders get access to seven days combined across the five mountains of Chamonix Mont-Blanc Valley with no blackout dates. Ikon Base Pass holders have access to five days combined, with select blackout dates.
It also brings the European Alp count to four for the Ikon pass; you can combine with Kitzbühel (Austria), Zermatt (Switzerland) and Dolomiti Superski (Italy) for an unforgettable across the world's most scenic destinations.
Destination Two: Snowbasin, Utah
Utah is known for having the greatest snow on earth – a claim that they're so confident about, they trademarked it. That's why there are six total Utah destinations offered on the Ikon Pass, great news for powder lovers hunting the steep and deep.
Snowbasin is just 45 minutes from Salt Lake City International Airport, and is best-known for having played host in the 2002 Winter Olympics. You can still ski the award-winning downhill courses and claim your very own Olympic-inspired bragging rights.
Regardless of ski or boarder level, there are over 100 runs to choose from across 3000 skiable acres and 914 vertical metres. Everything from wide-open bowls and gladed runs to perfect corduroy groomers are on offer, making it the perfect destination for a family or group of friends with varying abilities.
Ikon Pass holders get access to seven days at Snowbasin with no blackout dates, and Ikon Base Pass holders will have access to five days, with select blackout dates with the upgrade to the Ikon Base Plus Pass.
Destination Three: Sun Valley, Idaho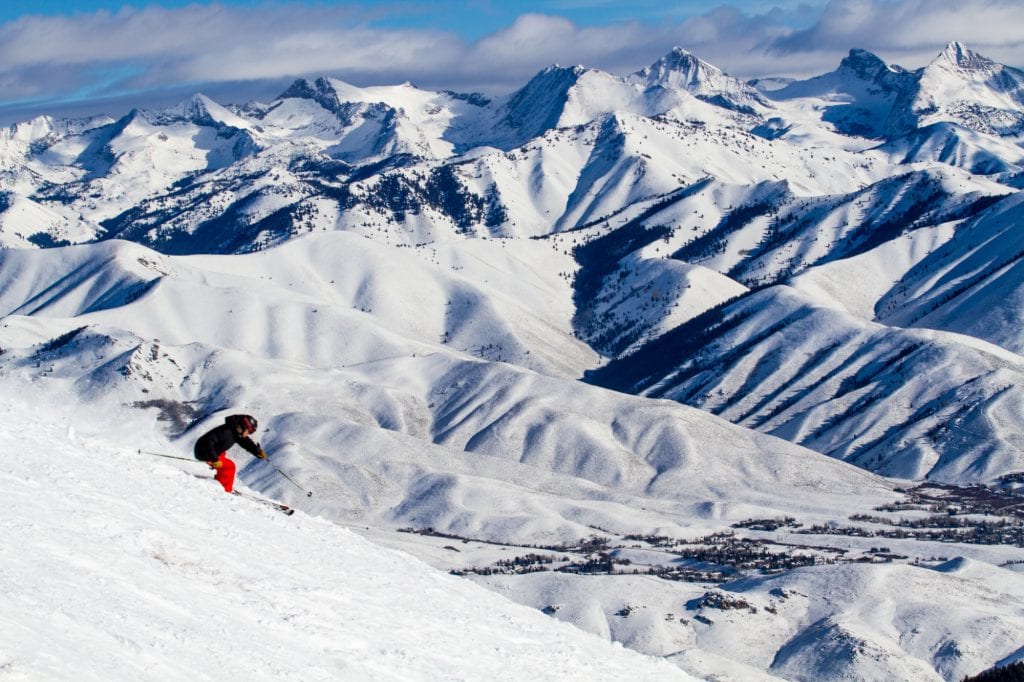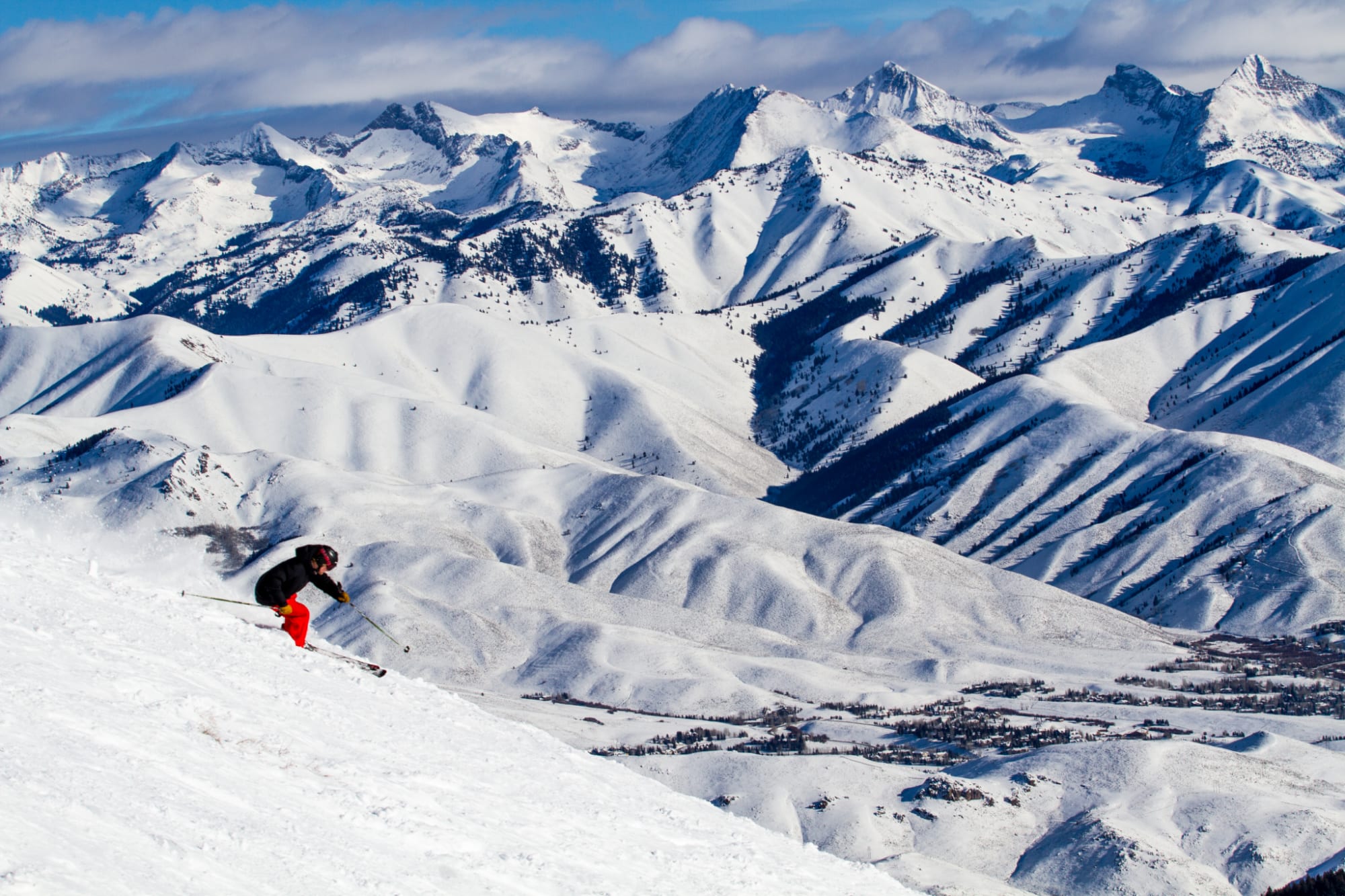 We've said it before, and we'll say it again: Idaho is vastly underrated, and Ikon Pass holders will be counting their lucky stars that Sun Valley has opened up.
Sun Valley has serious cred in the ski industry, having opened in 1936 as the country's first destination ski resort. With 121 runs across two mountains, 18 lifts and an average of 220 inches of snowfall every season, there's a legendary big mountain experience paired with an immaculate reputation for great guest service.
The two mountains are Tamarack and Schweitzer, and each have their own perks. Tamarack offers 50 runs with glades, steeps and groomers for every level of skier and snowboarder and powder heaven of 7.5metres of snow every year; Schweitzer, has two glorious open bowls to explore, plus views of three states all the way to Canada.
Guests can also enjoy the outdoor ice rink, boutique shops and plenty of amazing restaurants and après locations. Ikon Pass holders will have access to seven days at Sun Valley with no blackout dates, and Ikon Base Pass holders will have access to five days, with select blackout dates, with the upgrade to the Ikon Base Plus Pass.
Also new this year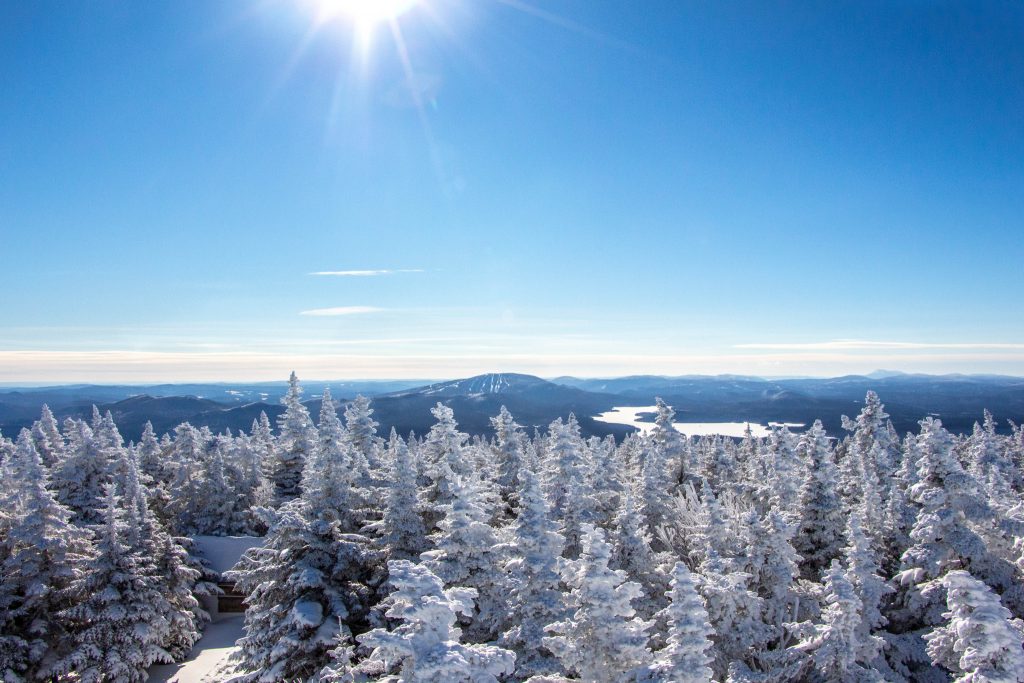 Joining the line-up of new and exciting Ikon items for the 2022/23 season is the new 2 and 3-day option for skiers and riders. The Ikon Session Pass offers access to 37 destinations with select blackout dates and benefits.
Prices start at USD$249. There are some excluded destinations, but it's well worth checking out if you're planning a shorter jaunt to the slopes.
Your Southern-Hemisphere-specialised itinerary
The best part about the Ikon pass is the extended season validity. Use it here in the Southern Hemisphere across Thredbo, Mt Buller in Australia and Mt Hutt, Coronet Peak and the Remarkables in New Zealand this season; take it overseas to your pick of the North American, Canadian and European destinations; then loop back to Aus and NZ for another round of fun in 2023 to use up any unused days from last season.
Not sure how to tackle it all? Too many destinations to choose from? Here's a sample itinerary that might inspire you, using a 2022-23 Ikon Pass and spreading it out throughout
Ski/ride Mammoth Mountain, unlimited throughout April/May 2022 (special Spring access)
Ski/ride Mt Buller for three days in July 2022
Ski/ride Thredbo for four days in August 2022
Ski/ride Steamboat and Winter Park, unlimited throughout January 2023
Ski/ride Thredbo for three more days in June 2023
Ski/ride Mt. Hutt/Coronet Peak/The Remarkables for seven days throughout July 2023
Ski/ride Mt. Buller for another four days in August 2023
The nitty gritty
Choose the Ikon Pass itself, which comes with no blackout dates and gives you seven days in Thredbo, seven days in Mt. Buller, and seven days total in Mt. Hutt/Coronet Peak/The Remarkables. It starts at US$1079 for adults (23years +), $799 for young adults (13-22), $239 for under 12s under a special child promotion, and $149 for 4 and unders.
Or opt for the Ikon Base Pass and get five days to play in Thredbo, five days in Mt. Buller, and five days total in Mt. Hutt/Coronet Peak/The Remarkables. Blackout dates apply in Thredbo only, for July 2-17 in 2022 and July 1-16 in 2023. It starts at US$769 (23+ years); $579 (13-22), $299 (5-12) and $99 for 4 and unders.
Head to Ikon Pass for prices on other pass options and products, plus the full list of destinations accessible on each pass. You can also contact your favourite local snow specialist travel agent to purchase!