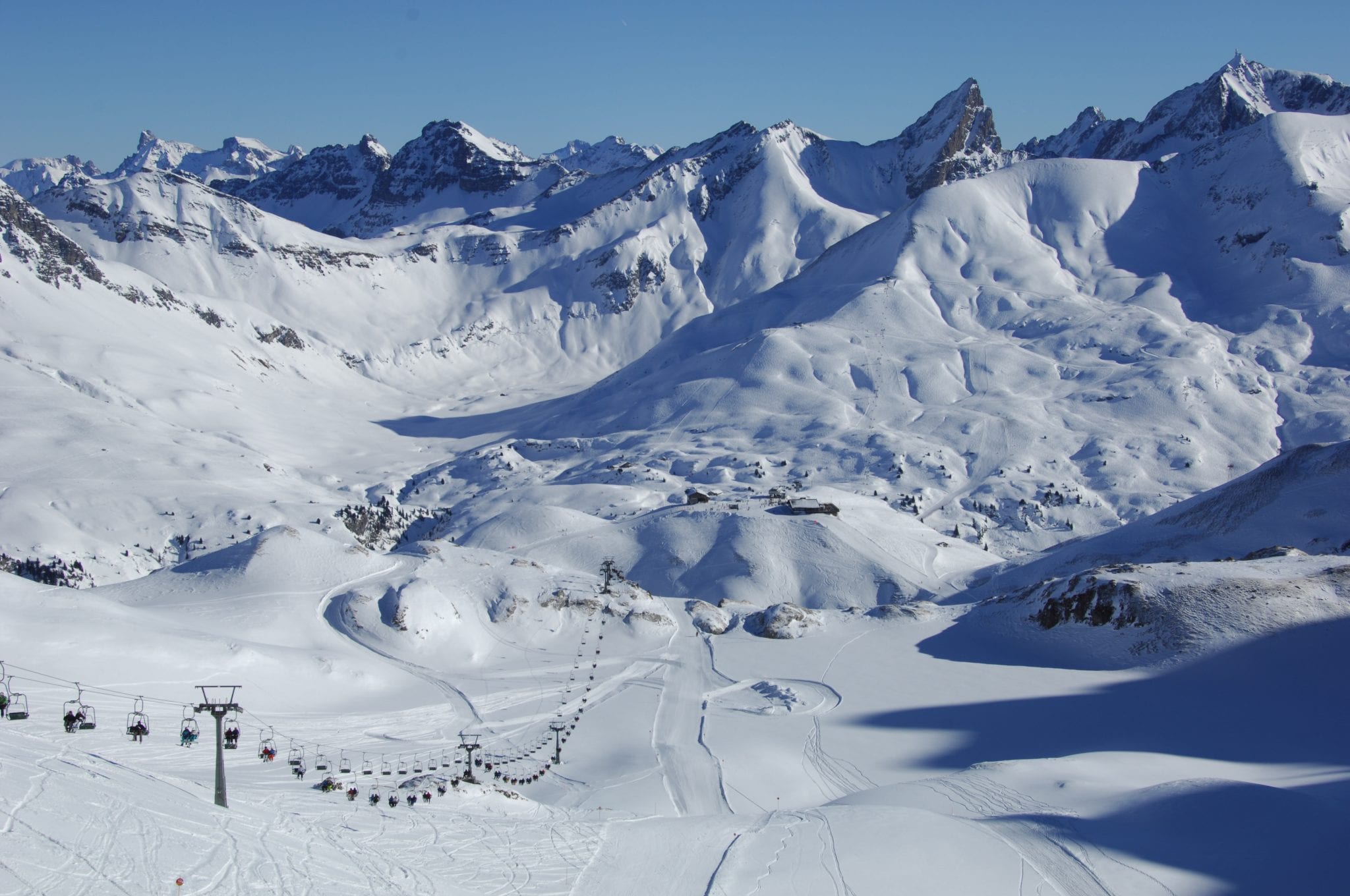 You haven't really skied until you have been to St Anton, or so say the Austrians. Be prepared to ski hard, party hard and make new friends whose names you may or may not remember.
Natalie Pearce works in St Anton with VIP Ski , the luxe chalet company that offers 60 chalets and two hotels in Austria and beyond.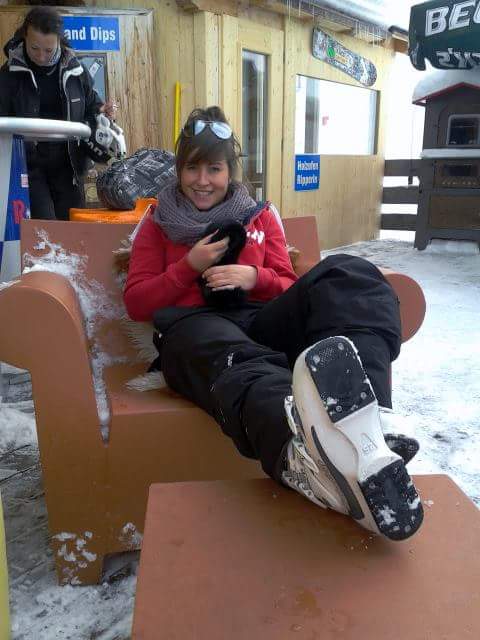 Why St Anton
St Anton is so special because it has a brilliant mix of tradition and youth. It retains its Austrian charm and traditions, such as one of the oldest wine cellar in Europe in the famed Hospitzalm Restaurant, beautiful wooden Chalets dotted all over the pedestrianised high street, and absolutely fantastic food like the mouth-watering Tyroler Grostl, Kaese Spaetzle or Kaiserschmarrn available at every welcoming Austrian eatery you come across. Along with that though, it has managed to welcome the younger generations with open arms.
The Apres scene is something to behold, including the world famous 'Mooserwirt', and Olympic Gold Medallist skier Mario Matt's bar- the 'Krazy Kangaruh'. In addition to this, St Anton has a great ski park for whoever is daring enough to try a few tricks and jumps, Lech also follows up with a ski park to be reckoned with- that has a chairlift going over it, show offs clearly welcome!
The fact that St Anton is so easily accessible by train is a great pulling point too, meaning my friends could come and visit without too much of a hassle, this also meant Innsbruck wasn't too far for a day's shopping on the train.
Best coffee
Galzig bar. It's right at the centre of St Anton in between the Galzigbahn and the Rendl Bahn lift. Great for people watching in between the 2 lifts if you fancy a mid-morning break.
Best breakfast
Anton Café. This place is right at the bottom of the Galzigbahn. It does traditional Austrian breakfasts and also full English last time I checked.
Special occasion dinner spot
Bifang Alm is absolutely magical for a special occasion. It is half way up Rendl mountain, and does special Fondu nights once or twice a week. They will transport you up the mountain on one of their own piste bashers under darkness and bring you to the awesome Chalet in the middle of the mountain, and as you step in out of the cold you feel as if you've been hiking for days and have come in to Alpine paradise.
And the food… Unlimited Austrian cheese and meat fondu with steak, hams, cheeses, vegetables and salad for a set price, and the option of adding wine to the table for a reasonable price. Absolutely unmissable for a special (or not special!) occasion while you're in St Anton.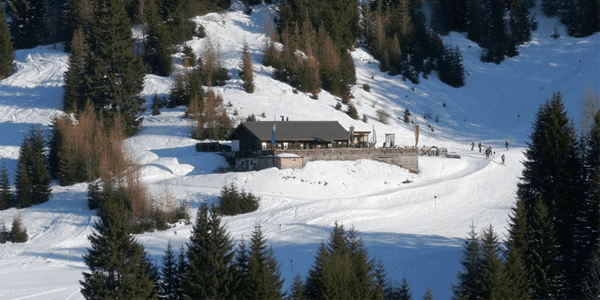 Best place for sunrise or sunset
As St Anton is in the Valley, it is difficult to see the sunset/rise without an arduous trek up the mountain! However, remember seeing the sun set over the pink mountain tips on a table in KKs… If you look toward the left mountain range on top of a table in KKs around 6/7ish, you'll catch a glimpse!
Best place for a selfie
Next to the ST ANTON sign at the top of Rendl Mountain next to the ski park. Comes with added glorious mountains in the background, beer selfie optional.
Favourite ski/board run
Blue 17 from the top of the Schindlergat Mountain right down to the bottom of Stuben first thing in the morning. Or R12 from the top of Rendl mountain right to the bottom, at around 12pm when the Rendl is in its fully sunned glory.
Best place to keep the kids entertained
There is a kids park at the bottom of the Gampen chairlift for the younger ones, and for the older ones there are small jumps for them to pop over in the St Anton ski park. If they're bored of skiing the wellness centre is a lovely place for adults and kids to relax in the pool area, and they also do ice skating at a really good price outside the wellness centre during the middle of the season.
At the Arlberg Well Centre they have a small bowling alley for families or small groups in the bottom of the centre, and a climbing wall. I'd say they'd be pretty tired after all of that.
Where do you take out of town visitors to WOW them?
Skiing- make sure you get a trip to Lech and Zurs in, and go to the Altner Goldener Berg in OberLech for Lunch (fantastic for sun-worshippers!). If the season is snow filled, go to Sonnenkopf too, a short free bus ride from Stuben.
For dinner in St Anton I would recommend going to 'The Museum'. It is a very old and historic St Anton building that has seen it all, and now lives through a restaurant and museum. The food there is well known to be spectacular, and it was The 'Chalet Girl' House.
Favourite local character
Peter Nohl Snr. He is the owner of VIPSKI's Hotel Montjola, and is a well-known village man. His family have lived in St Anton for years and his wife, Rosemary was once a famous fondu Chef, and in their prime time would serve her famous fondu in the Montjola restaurant to Kings and Queens of the age. The Nohls are very helpful and great to have around us.
What can you get at St Anton that you can't get anywhere else in the world?
The best Tyroler Grostl that you will ever taste in your life. (Hospitzalm and Altner Goldner Berg restaurants serve the best ones!)
If you had to buy one thing as a visitor to take back with you what would it be and why?
Either food or pictures! Food- I have an Austrian cook book that features Rosemary Nohl's famous fondu, that I bought from an Austrian Book shop in town. I love to flick through this every now and then. Photos- The photography available to buy in St Anton of the local area is outstanding.
I would have loved to take back a canvas of one of my favourite spots to ski or walk in St Anton, so that I could forever have it in my house to take me back to the good times.