We're all itching for a trans Tasman bubble, and not just to go skiing and snowboarding. To also bring tourism back to Australia from across the ditch, to kickstart a struggling industry on both sides of the Tasman.
There's been a lot of talk about the trans Tasman bubble since both Australia's Prime Minister Scott Morrison and New Zealand's Prime Minister Jacinda Ardern confirmed in early May that they are both committed to it happening.
Queenstown and their ski fields are itching for it as they've lost fifty percent of their regular annual ski market with the borders closed. But what do we actually know about the trans Tasman bubble and when it will happen?
Prime Minister Jacinda Ardern told RNZ on Monday this week that it could happen in weeks and require no quarantine, but Australia's interstate border closures will need to be addressed first.
Australia's Scott Morrison then told The National Press Club on Tuesday "It may well be that Sydneysiders can fly to Auckland before they can fly to Perth, or even the Gold Coast, for that matter." So there goes the border problem.
The same day, New Zealand's Director General of Health, Ashley Bloomfield, revealed that "Work is happening 'apace' on a possible trans Tasman travel bubble with Australia." 
Now Ardern has said today that both Morrison and her are very keen on the trans Tasman bubble and are "working to move on this as quickly as we can." So, things are looking up. 
Both governments will be presented early next week with a plan by the 40 strong expert Trans Tasman Safe Border Group for the trans Tasman bubble. Morrison has already flagged New Zealand as a possible border opening in July as the third step of his three step plan back to a full economy. But will it happen by then?
The Trans Tasman Safe Border Group co-chair, Margy Osmond doesn't think so,  telling The Guardian that "we would be expecting that to commence as early as September" in reference to the bubble. Others, however, still see it happening sooner. 
The Tourism Restart Taskforce is an industry led group advising the Australian Federal Government on both domestic and international travel. They've created an "aspirational" travel time table that shows flights to New Zealand happening as early as July, obviously with health authority approvals.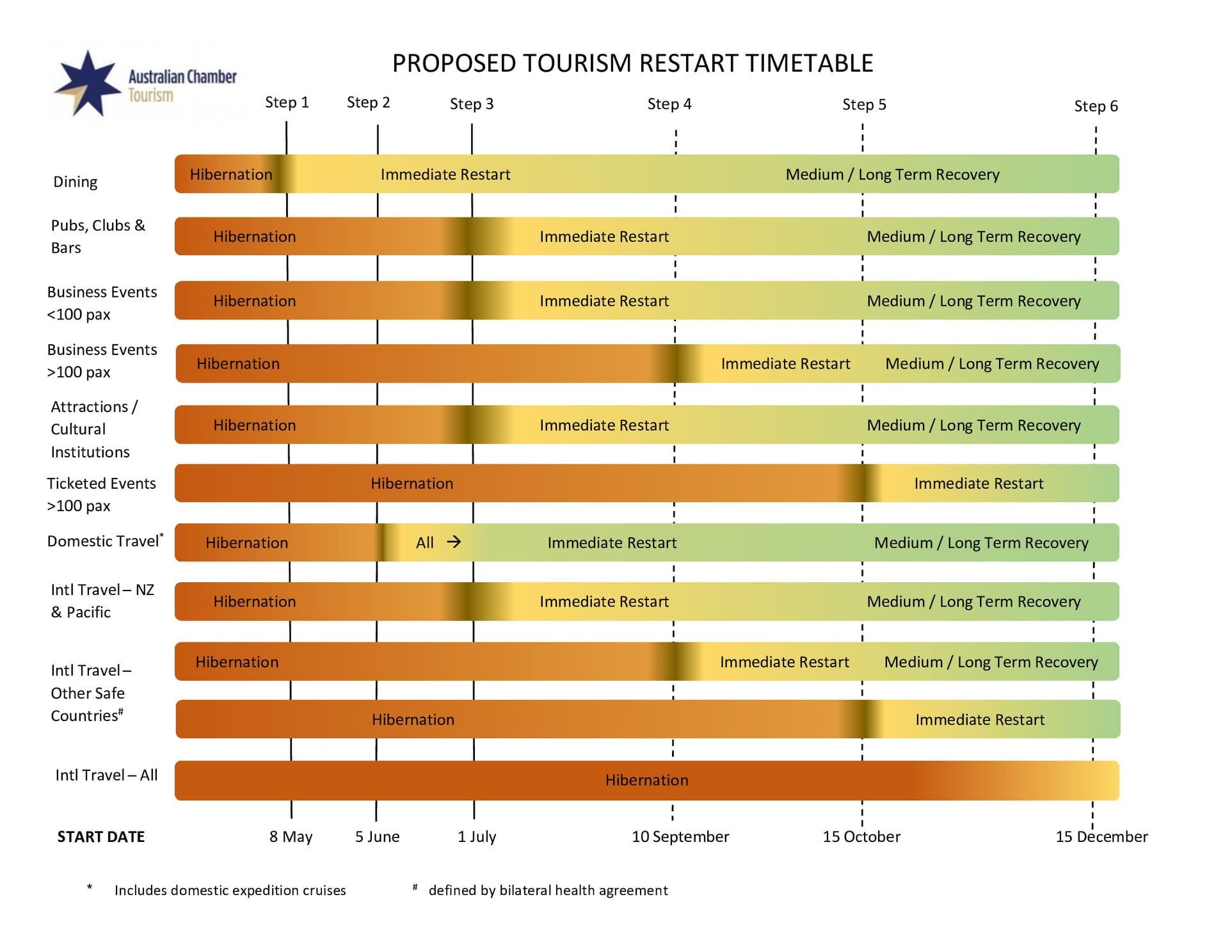 This would be good news for the Queenstown ski fields. 
"We would love to see you Aussies over here, we've been in conversations with our government and encouraging them to keep going and get that trans Tasman bubble open" said NZ Ski CEO Paul Anderson to SnowsBest. 
"I don't think we'd have to change our Covid safe operations, but we'd have to consider if we open The Remarkables for more days mid week. The way we've done our numbers was locals only, then domestic coming back. If Australians start to travel then we won't be back up to 100% but we will be back above fifty percent and that would determine opening The Remarkables further."
The good news for New Zealand's ski fields this week is the increase on gathering limits with 10 person gatherings moving to 100 people. 
"Skiing is fundamentally a social sport, all those people in the morning that take an hour to get skiing because they're catching up with their mates, well now that's more manageable thanks to increased gathering numbers" says Anderson.
Anderson has been working closely with both Mt Ruapehu CEO Jono Dean and Cardrona and Treble Cone General Manager, Bridget Legnavsky, to get the ski season up and running. Legnavsky is as enthusiastic about a trans Tasman bubble as Anderson. They are all ready to upscale should it open up, but will need to manage expectations.
"We would be over the moon if the Trans-Tasman bubble opened this winter. We've been planning to open both resorts but for a scaled-back domestic market. We are optimistic and staying flexible from an operational perspective" said Legnavsky to SnowsBest.
"If the bubble opens, we will need to scale back up quickly, and hire more staff to cater for the additional demand. This will take some time so we ask that people be kind and patient as possible. This is going to be a different season, we have been planning for lower numbers due to Covid-19 so managing expectations will be key."