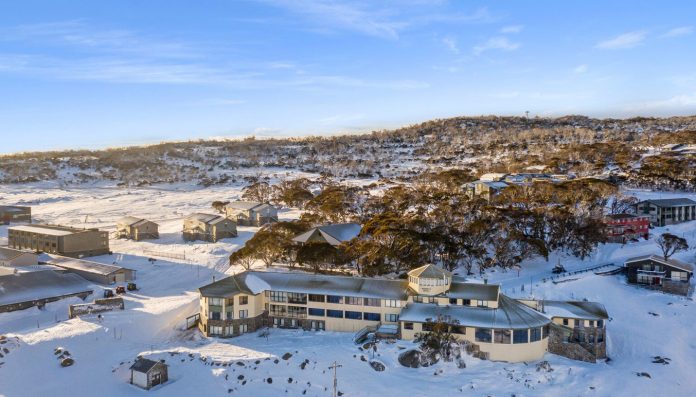 Picture yourself as the king or queen of the hill with your own 27 room ski lodge overlooking Perisher.
The Marritz Hotel is up for grabs with a licence for 70 beds, a restaurant and bar and swanky indoor heated pool. The hotel was last purchased in 2002 by the team at Mulpha, the name behind various five star hotels around the globe.
Now they've placed Marritz on the market for Expressions of Interest. When we called we were given a price guide of around $5million, though be warned in this hot property market it could go for more.
The stand alone hotel is found in the Kosciuszko National Park close to the Perisher Skitube and Perisher centre. The property also has extensive staff accommodation.
The real estate blurb reveals the Marritz Hotel to be the closest "alpine resort to Australia's most populous city and easily accessible from Canberra, the Marritz Hotel will benefit from a domestic tourism rebound. The location of Perisher and standard of accommodation will appeal to snow lovers from all across Australia."
The neighbouring
Salzburg Apartments are also available
, though currently being sold as individual properties there is an opportunity to acquire The Marritz Hotel and Salzburg Apartments in the one transaction.
Apartments boast ski slope views, open fires, spa baths, saunas and more.