Perisher ticket sales for 2020 go on sale at 8.30am tomorrow for passes from June 24 to July 19. 
The resort has tonight announced last minute changes to how the ticket sale process will operate. Due to resort capacity constraints resulting from COVID-19, their products will only be available for advance purchase and the fear is the significant load this may create for their IT systems.
So they have made the decision to commence selling early season lift tickets, lessons and rentals in three stages on Tuesday 16 June.
Guests can now purchase 3+ Day Consecutive Lift Tickets, Lessons and Rentals for the following dates at the following times tomorrow.
Stage 1 – 8:30am
24 June to 5 July 
Stage 2 – 11:00am 
6 July to 12 July 
Stage 3 – 2:00pm 
13 July to 19 July 
Pricing for passes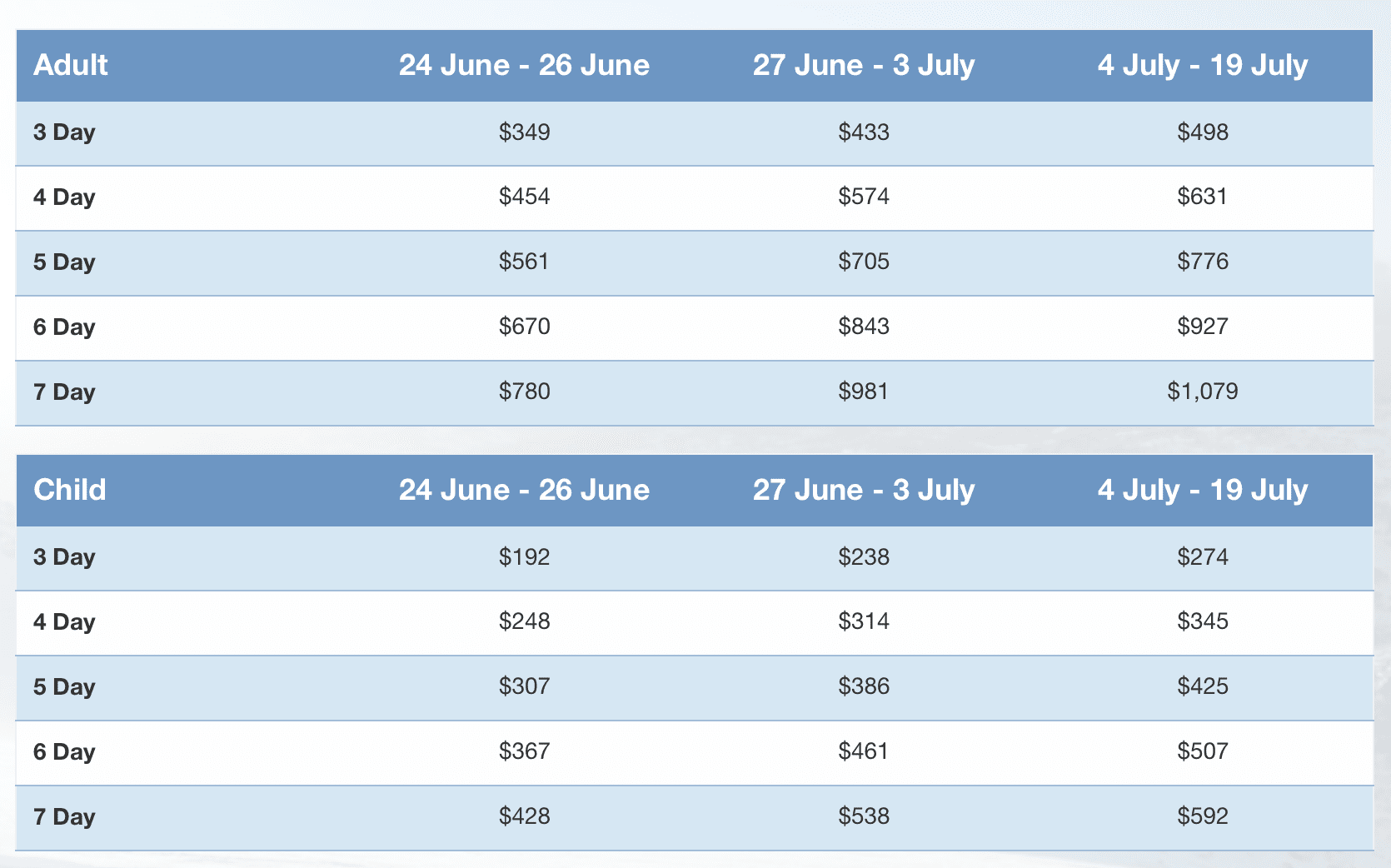 More details here.
By 17 June the resort will provide further information on the next stages of sales for Lift Tickets, Lessons and Rentals. However no information as yet on Skitube specific operations and costs.
---
While we have you, help SnowsBest remain your independent source of snow news this winter with a "Covid contribution", so we can continue to deliver the news and content you value in a season when we need each other most. Contribute here.
---