We need to talk about Togari Onsen Resort. Seriously, we do.
This little cousin to Nozawa Onsen and Madarao Kogen can be seen from the popular slopes of Nozawa. Zoom in on Togari's distant slopes, 12 kilometres north of Iiyama, and you'll see they're practically empty.
So while you're fighting for powder in peak season, the locals at Togari are eating it for breakfast, lunch and dinner.
Yes, it's lower elevation than Nozawa and yes the slopes face south, but if you hit it on a banging big powder day which this region is known for, then you may well be the only gaijin in the Japow.
There's 650 metres of vertical split between the Pegasus and Orion slopes and around 40% beginner and 40% intermediate and some excellent hike to terrain for the advanced too.
It's only a 20 minute taxi ride from Nozawa. The resort is basically a Japanese village that happens to have a ski resort rather than the other way round. Though you'll find not one but two "villages" on either side.
The off piste isn't heavily patrolled but the 18 dedicated groomed runs do have ample "side piste powder" to play in and then there is off piste terrain with trees.
All by yourself
The resort also has night skiing and best of all, it's all yours if you have 60 000 yen (AU$800-ish). Yep, the entire resort can be booked after dark with the night skiing area all yours. Keep it for yourself or share amongst your invited friends.
Cheapest lift passes in all the land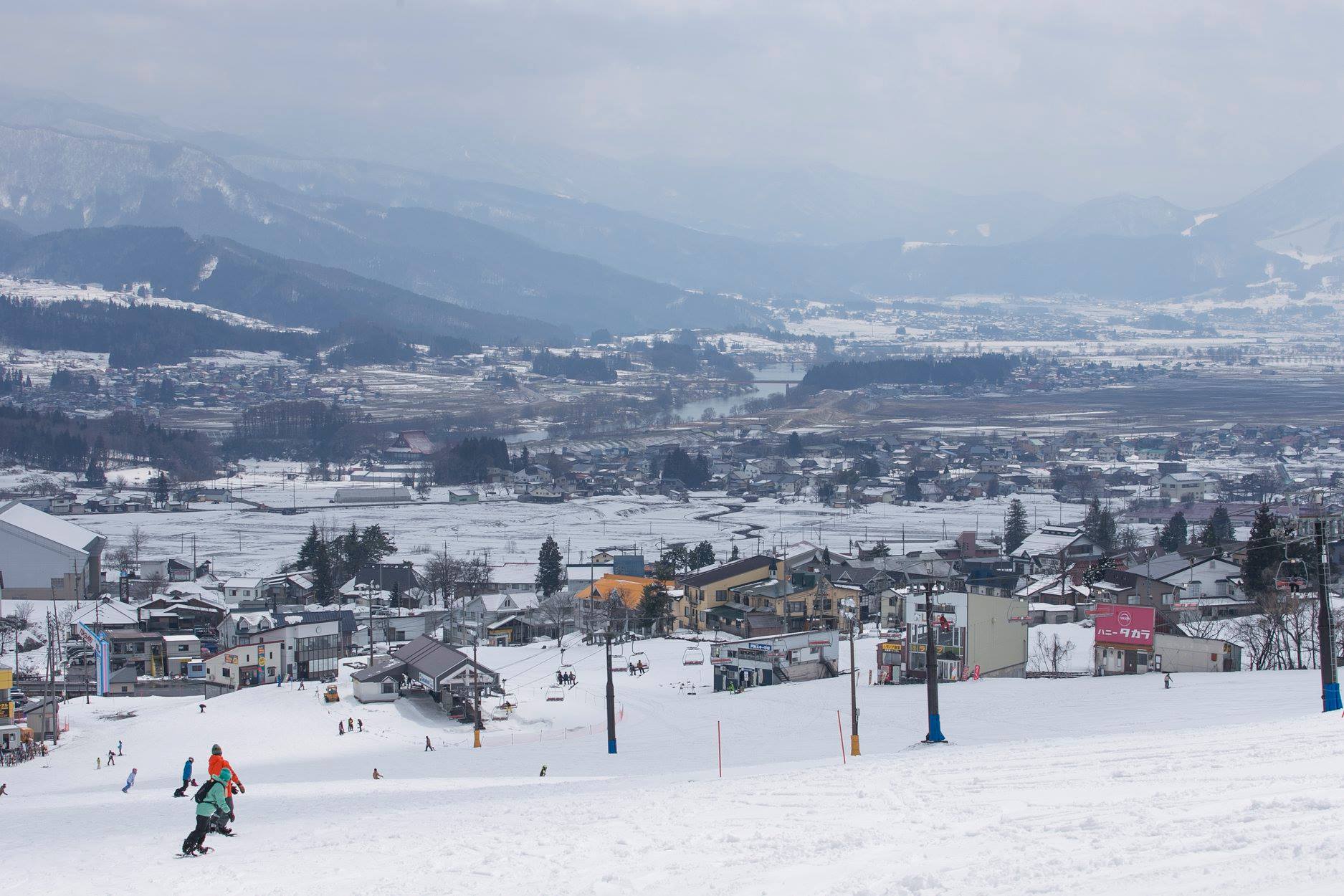 But wait, there's even more. Lift passes for the equivalent of AUD$55 (4200 yen) and half that price on "Super Fridays".
AND if you've been skiing at Madarao or Nozawa then you also get a discount. Show up with your used ticket stub and you'll get 1000 yen off the window ticket price.
Onsen heaven
Togari Onsen is also home to some pretty lush onsens. On the Pegasus side of the slopes you'll find Akatsuki Onsen at the base.
On the Orion side you'll find Nozomi No Yu Onsen at the base. The Yutaki Onsen is also nearby on the river.
Most skiers and snowboarders do day trips from nearby larger resorts but if you do want to stay at Togari then Sam and Lianne at Hunters Gate Lodge have self contained ski in ski out mid mountain accommodation.