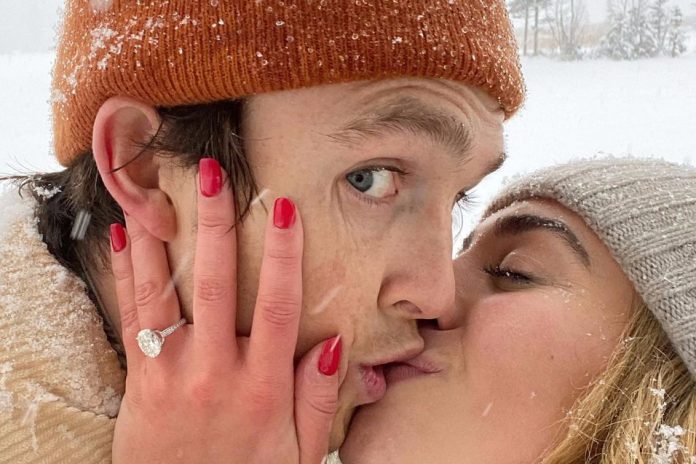 Awwwww, look what Australia's favourite snowboarding legend, Scotty James, has gone and done.
In the sweetest Instagram post today, Scotty announced his engagement to Chloe Stroll, his Canadian girlfriend, now fiancè soon to be wife.
The 27 year old Victorian may have an Olympic bronze and a plethora of X Games medals but nothing compares to love, right?
We could make all the puns about love is in the "air" (see what we did there) but instead we'll just say our hearts are aglow for the loved up snow couple.
The lovely Chloe is a singer/songwriter in her own right and comes from a line of entrepreneurs including her grandfather who brought Ralph Lauren and Pierre Cardin to Canada and her father, billionaire Lawrence Stroll, who is the part owner for the F1 Aston Martin team. Her brother Lance is a Formula One driver.
View this post on Instagram
Scotty is known as much for his social media wizardry, dry humour and on camera antics as he is for his elite snowboard talent. So it was no surprise when he announced his engagement against a snow laden Swiss sky with a cheeky grin.