Idaho is the USA state to meet your uncrowded, untracked powder paradise dreams. Just don't tell anyone.
Think of Idaho as the quiet achiever with big ski and snowboard offerings where you won't find another Aussie on the slopes. What you will find, when it's safe to travel again, is endless mountain terrain, epic steeps, legendary backcountry and no less than 18 ski resorts.
Yes, you read that right, 18 hidden gem resorts with your name on them.
That's not all, either, we've listed another 18 reasons you need to make Idaho your next ski destination.
1. Did we mention 18 ski and snowboard resorts?
From independent and quirky to glitz and glamour, you've got plenty of choice in Idaho, with big snowfalls and plenty of terrain to explore across all of them – 21,000 feet of vertical and 18,000 acres!
Many make a beeline for Sun Valley, which opened in 1936 as the country's first destination ski resort and has been named the top resort in the West by Ski Magazine. Offering 121 runs, 18 lifts and an average of 220 inches of snowfall every season, you can also enjoy the outdoor ice rink and boutique shops.
Tamarack, offers 50 runs with glades, steeps and groomers for every level of skier and snowboarder and powder heaven of 7.5metres of snow every year; Schweitzer, has two glorious open bowls to explore, plus views of three states all the way to Canada; Bogus Basin with its mountain coaster and Pomerelle boasts over 12 metres of snow a season.
2. The hip city of Boise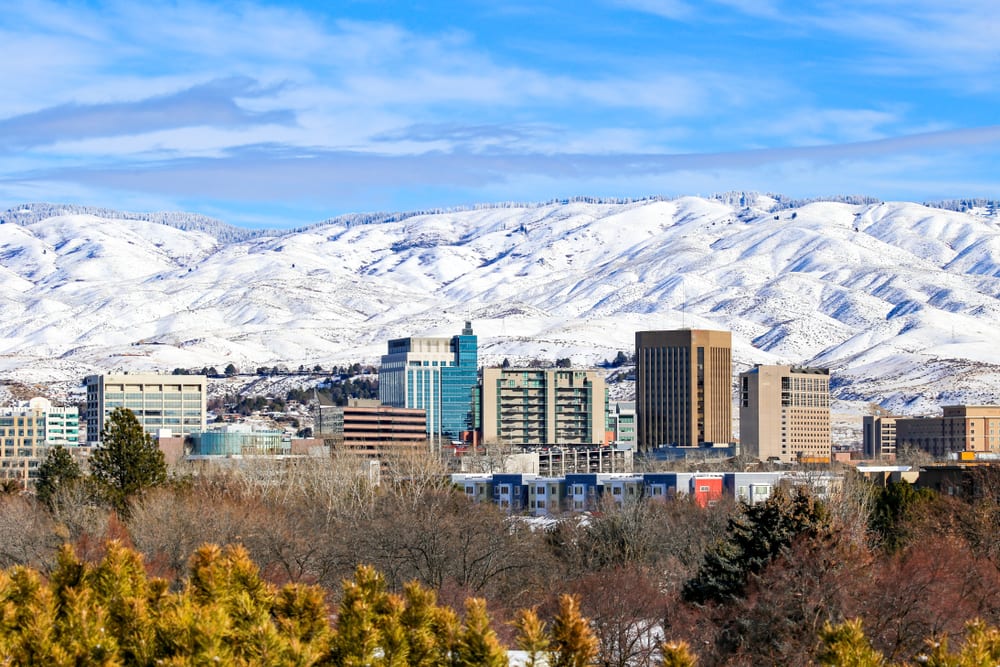 Boise is the capital of Idaho and is having a hot little minute and then some; Forbes named this hip town the fastest-growing city in the US in 2018. Full of microbreweries, cute condos and coffee shops, it's a great place to stay while discovering the authenticity of the state. Our pick for drinks is Clairvoyant Brewing Company, a renovated auto repair shop to get on the beers.
3. Easy to get to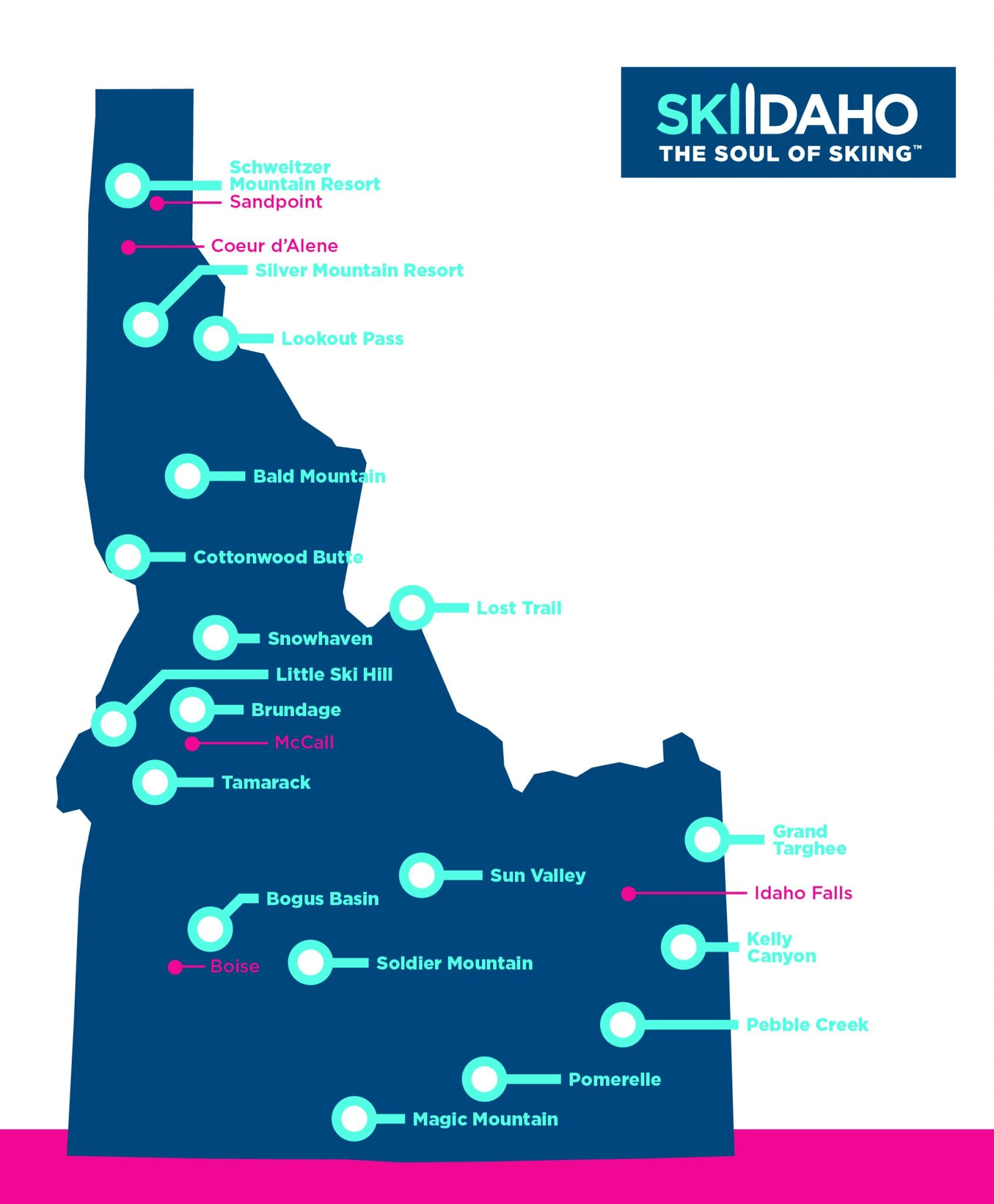 Idaho is bordered by Wyoming, Utah and Montana, deep in mountain country and it's easy as to get to. You can fly to Boise from Australia, connecting via LAX or San Francisco. From Boise, catch shuttles to nearby resorts or rent a car and explore further. You can even get a direct flight from LAX to Sun Valley.
4. Home of heli skiing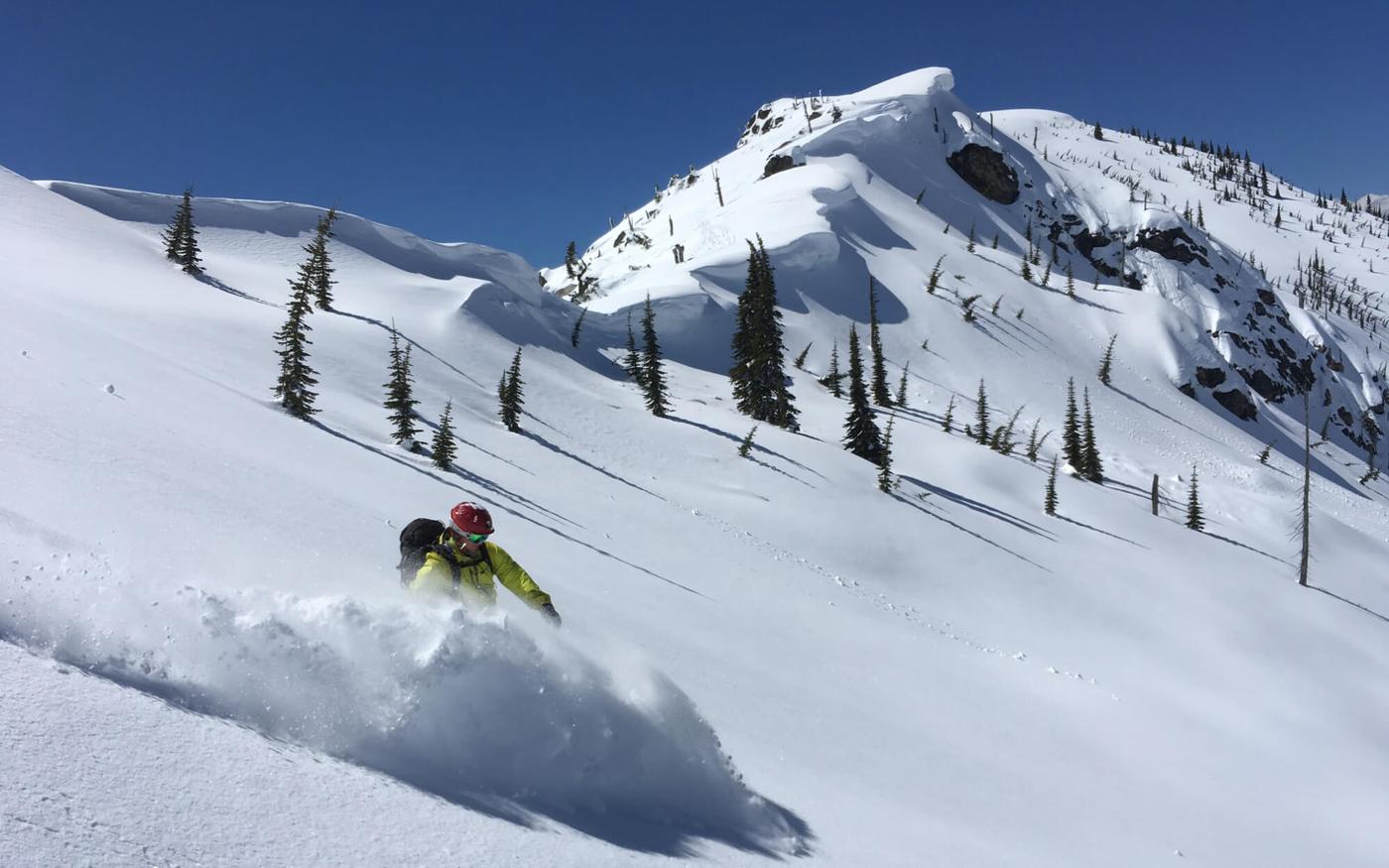 Sun Valley Heli Ski is the birthplace of commercial heli skiing in the USA in 1966 with over five decades under their belt. You'll access three mountain ranges with terrain from intermediate to expert.
You'll find Selkirk Powder's booking office in Schweitzer Mountain Resort's base village. The experienced crew can take your group heli skiing, cat skiing or snow mobiling so you every skill level and adventure option is catered for.
Bed down at Teton Springs Lodge and Spa and get picked up from the heli pad outside your door. With High Mountain Heli Skiing you'll have over 305,000 acres of skiable terrain in the Teton Range to call your own.
5. Cat skiing for days
Perfect for those who want the adrenaline of the backcountry without the price tag of a heli adventure. Idaho is the place to find the best cat skiing, you'll head up the mountain in an enclosed snowcat, then follow a guide downhill on epic fresh runs.
Try Selkirk Powder at Schweitzer Mountain for a plethora of adventure skiing options or head to Soldier Mountain for an overnight stay in their Smokey Dome Yurt for a cosy mountain retreat in the backcountry. You can explore all day, with 10,000-15,000 vertical feet of steeps, glades, chutes, bowls, and powder glades, then bunker down for the night in authentic yurt hut bliss with your nearest and dearest.
At Brundage Mountain you can join a guided snow cat skiing trip into the Payette National Forest with three separate mountain peaks to explore.
6. Hot springs galore
What's a ski day without a hot spring to unwind when you're finished with the chairlifts? A personal favourite is Lava Hot Springs, offering five mineral-rich pools fed by natural underground springs or go wild at Trail Creek hot springs in Payette Forest, Kirkham hot springs' natural river pools or check out Downata Hot Springs and Heise Hot Springs for some hot-spring hopping.
7. Celebrity spotting
Keep your eyes peeled – everyone from Oprah Winfrey through to Mark Zuckerberg, Tom Hanks, Demi Moore, Jamie Lee Curtis, Justin Timberlake and Arnie Schwarznegger have all owned property in Ketchum and Sun Valley. Bruce Willis even once owned Soldier Mountain ski area.
8. Free ski school lessons at Lookout Pass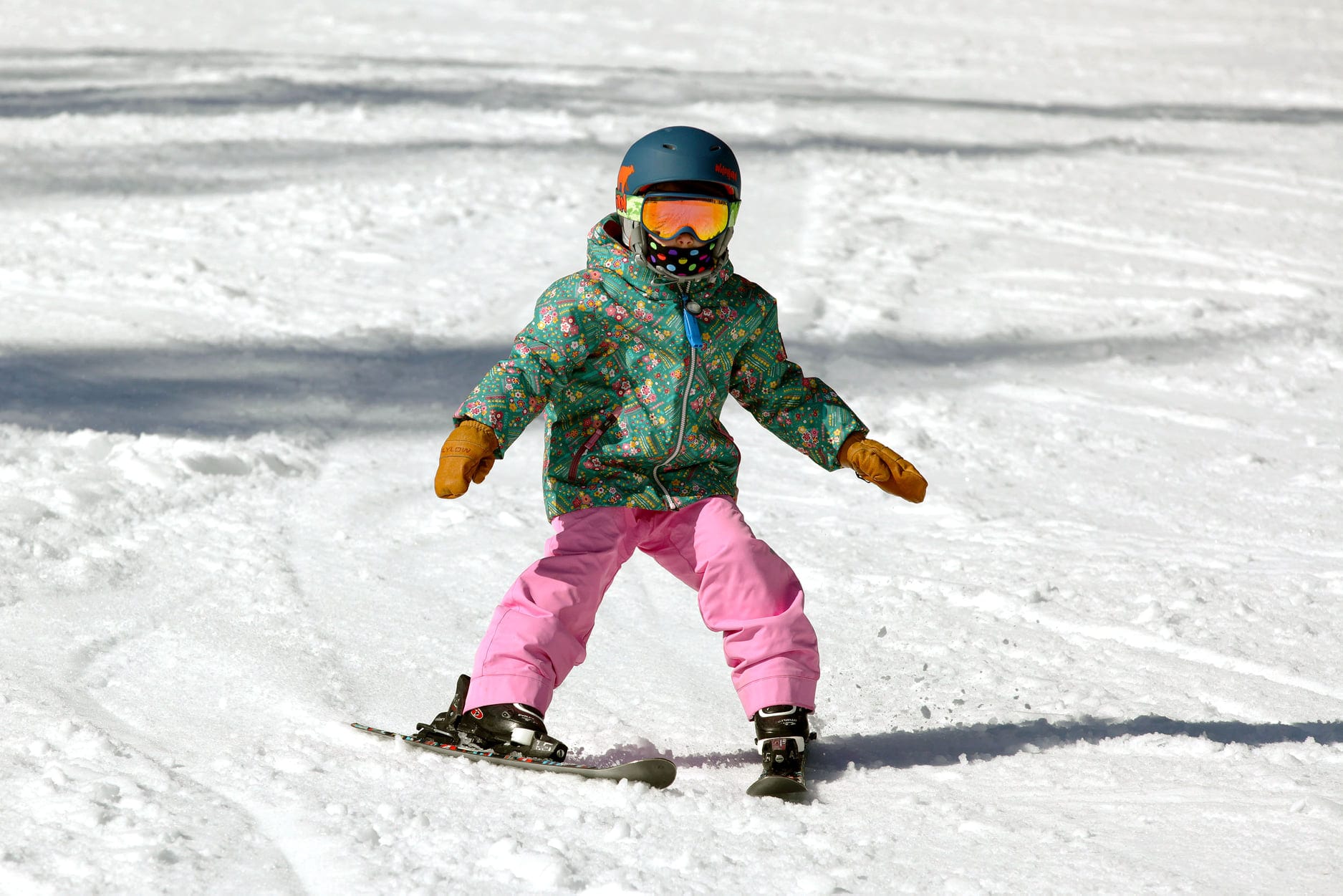 The team at Lookout Pass have successfully introduced over 78,000 children to the wonderful world of skiing and snowboarding with free ski lessons. Children aged between six and 17 are welcome to register for the program and discover a new love of the sport.
9. Snowshoe Craters of the Moon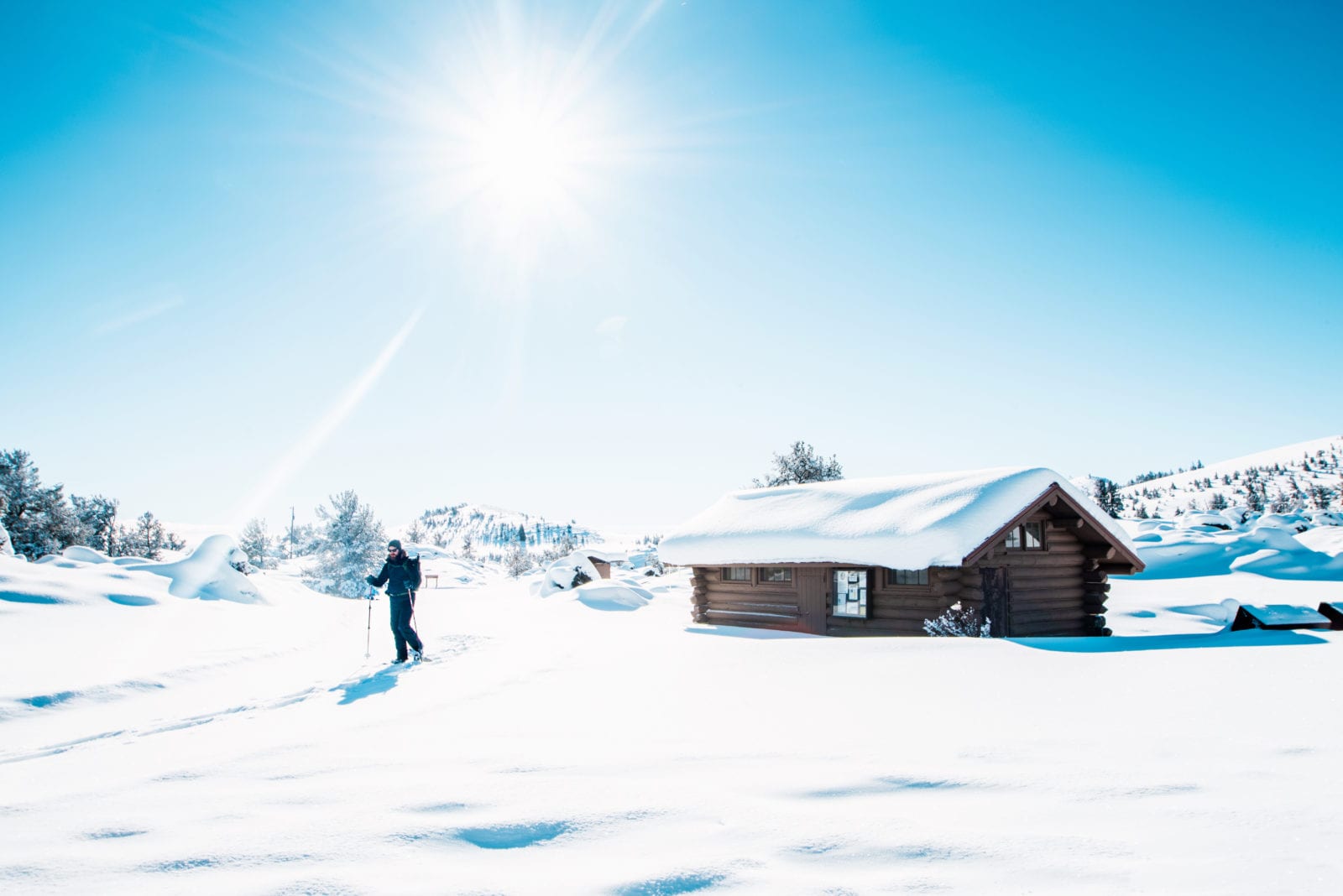 Idaho is home to some coveted national and state parks and monuments including the famed Craters of the Moon National Monument and Preserve – a vast ocean of lava flows with scattered islands of cinder cones and sagebrush. In winter you can snowshoe the 1.5mile Loop Trail through the monument or even climb a cinder cone.
10. The creative town of Ketchum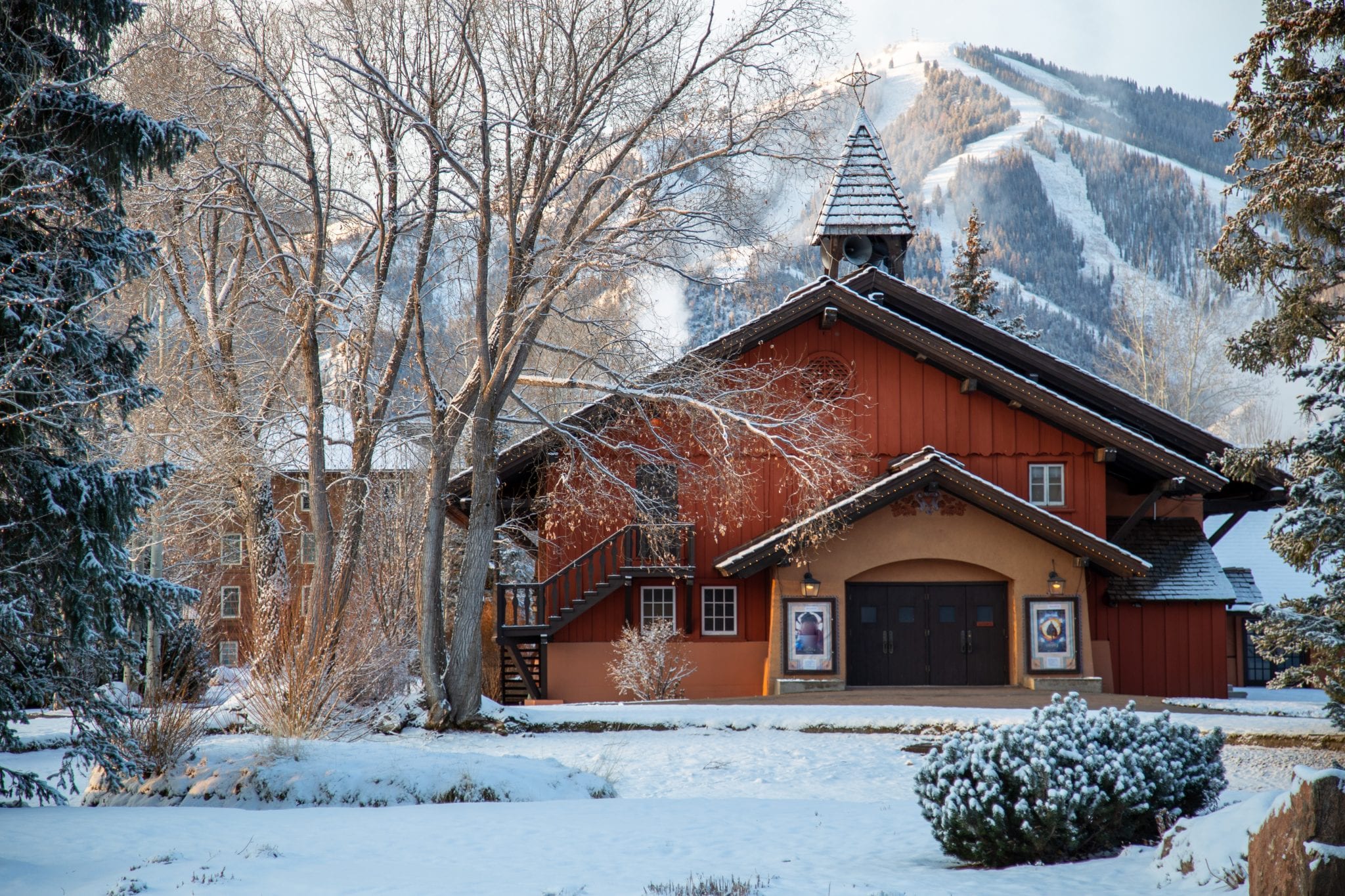 You haven't seen charming until you've seen Ketchum. Just a mile (1.6km) from Sun Valley, you'll find this mountain town packed with art galleries, cafes, restaurants and shops. If you're stopping off for a snack after the mountain, Enoteca comes highly recommended for their wood-fired pizzas and extensive wine list. Try Toni's Sun Valley Ice Cream, created and made locally or head to Christina's for baked breakfasts with locals.
12. America's longest gondola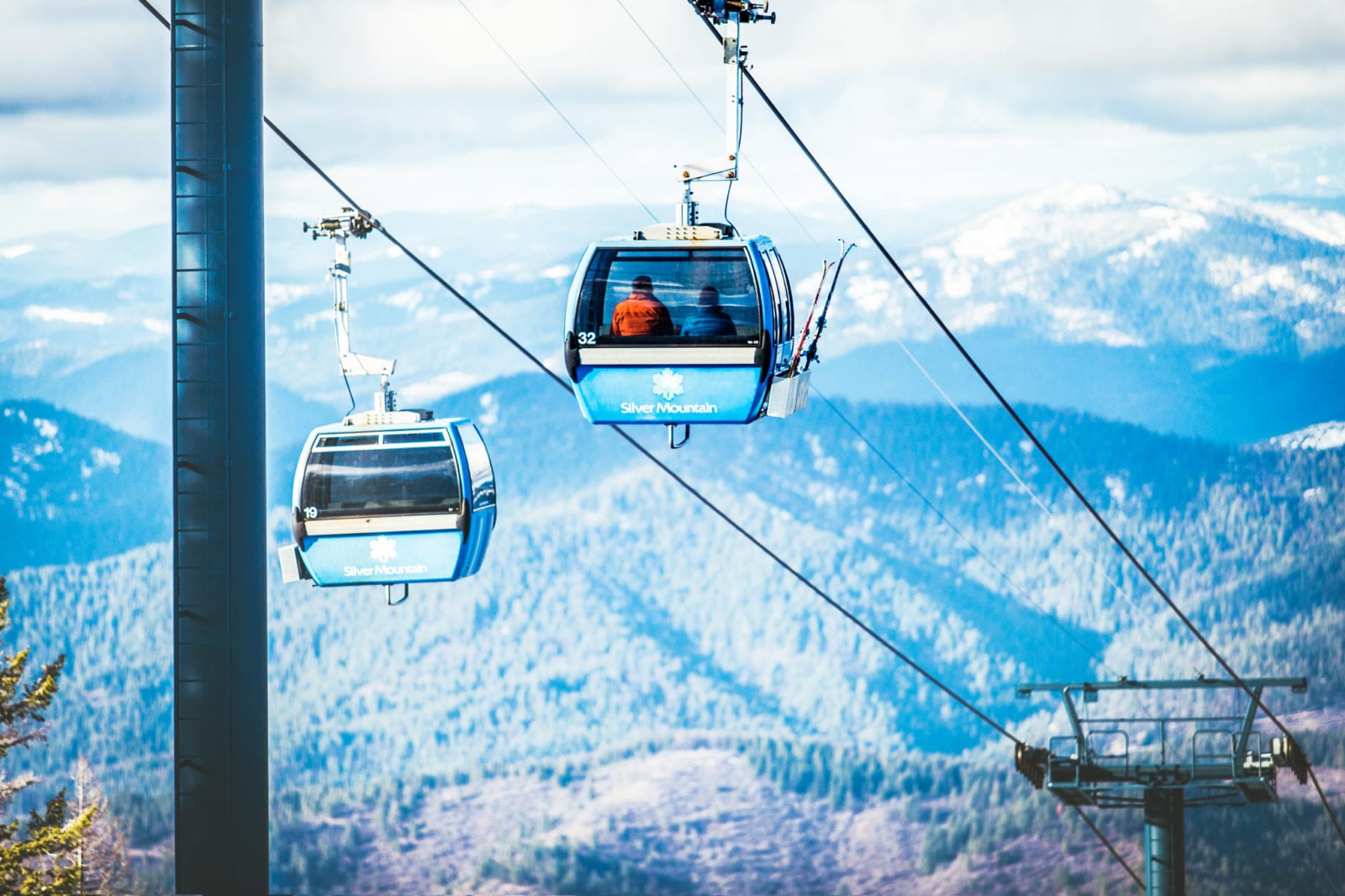 Silver Mountain Resort, in Kellogg, offers up a 3.1 mile (5km) gondola up to a hub of winter good times, including skiing, snowboarding, lift-served snow tubing, Nordic skiing and snowshoeing. They also offer the large indoor water park of Silver Rapids, making it the perfect place to bunker down in accommodation with little ones.
13. Moonlight Hikes at Schweitzer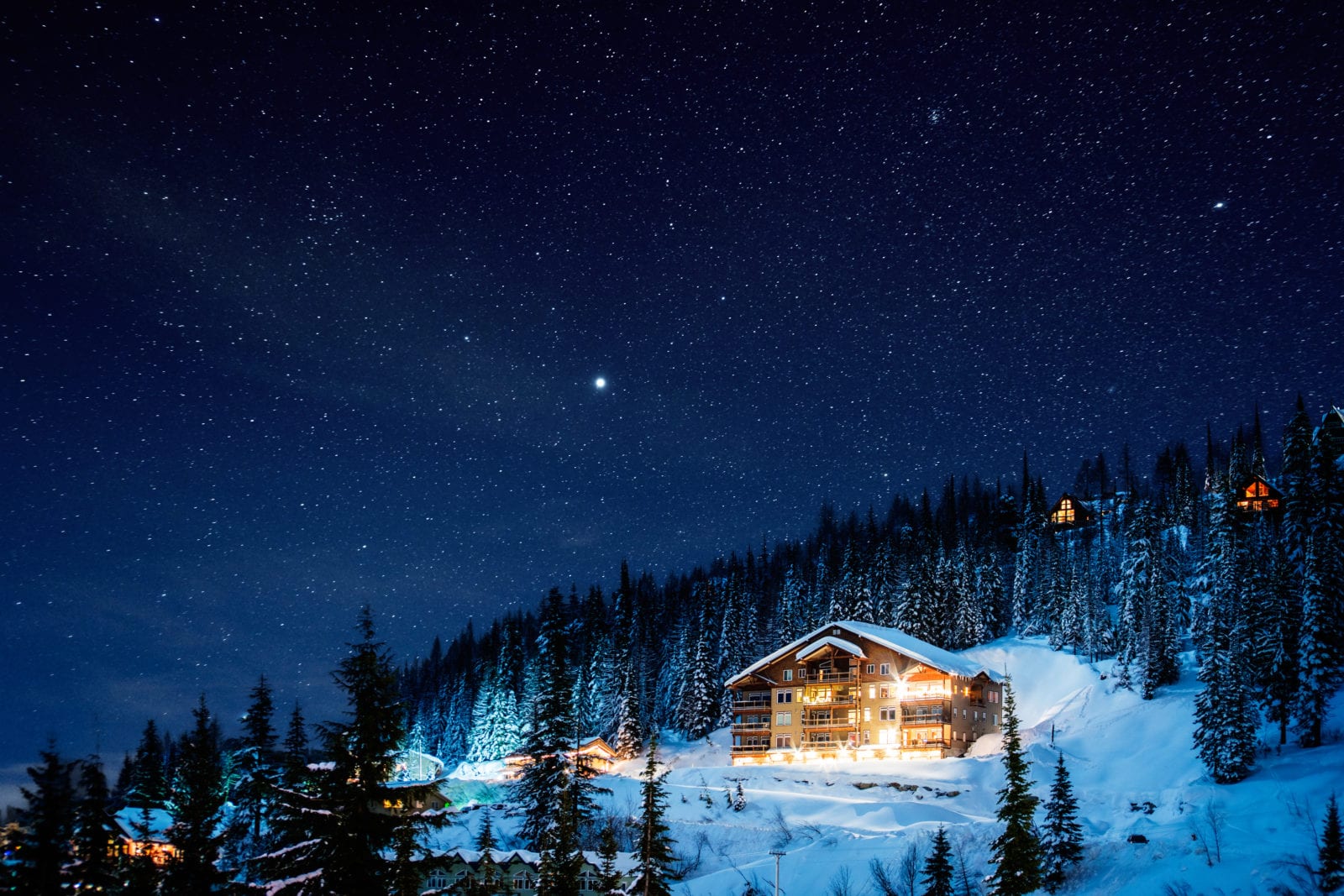 Schweitzer Mountain Resort has a lot of terrain to explore during the day, including some of the best tree skiing to be found in the country; but when it's night and you want to see the mountain sparkle under the stars, a moonlight hike is the ultimate option. Head through the forest with an incredible sunset, then warm up at Gourmandie with a cup of soup and some warm bread.
14. Historic Wallace, a mountain town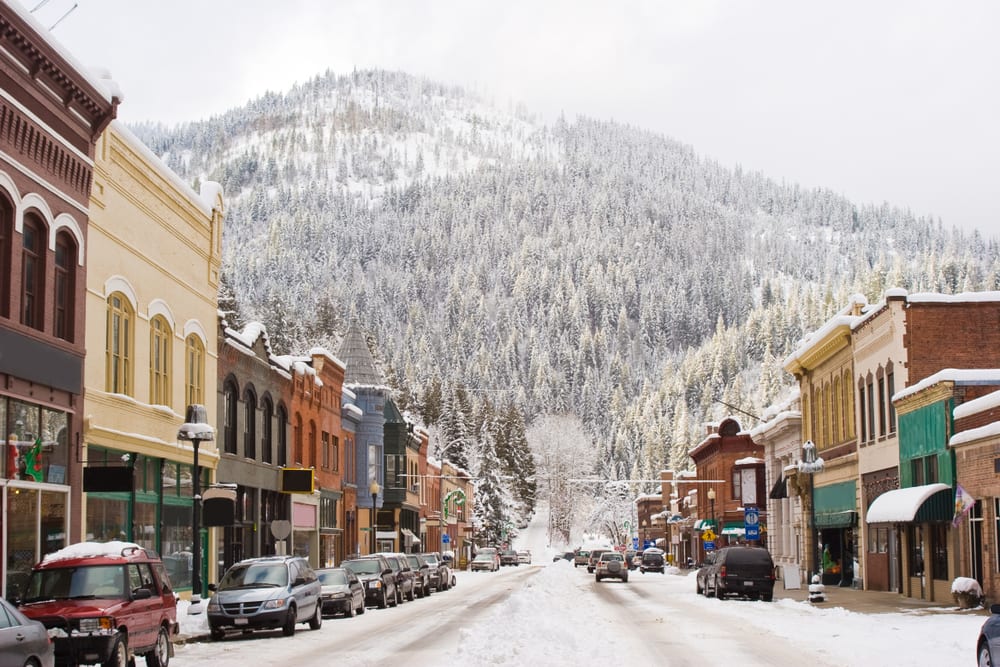 This old mining town is the gateway to both Lookout Pass Ski Area and Silver Mountain Ski Resort and is the cutest main street in all the land. Wallace is the only town in the USA where the entire town has been listed on the National Historic Registry so be sure to take your camera. It's also filled with micro breweries, mining museums and fun independent stores.
15. The thrill of Lake Coeur d'Alene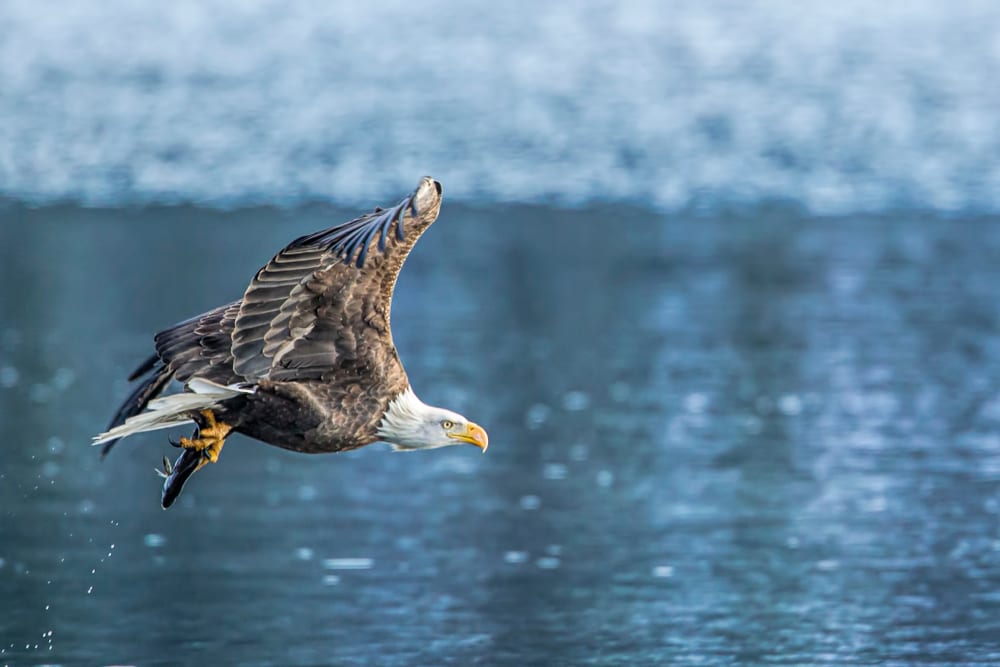 From November through February, this is where you'll see large groups of migrating bald eagles feeding on spawning Kokanee salmon in the lake – does it get any more North American than that? Take a hike on Mineral Ridge Trail, a 3.3-mile (5.3km) loop that offers some of the best scenery in the region.
16. The museums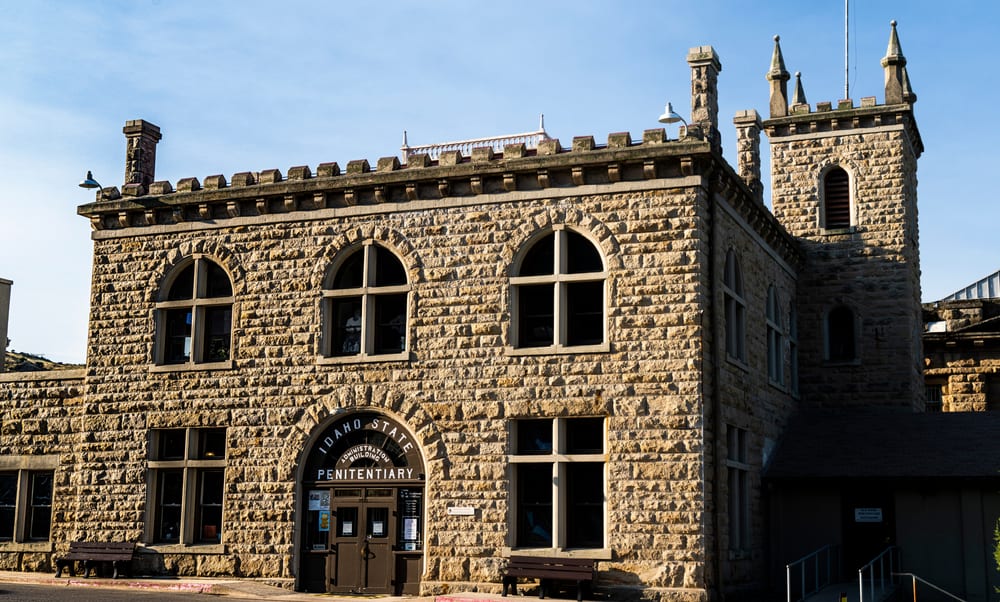 Idaho is the perfect destination for those who like some history on the side of their ski holiday. There's a heap of museums to discover along the way; such as the Old Idaho Penitentiary, the facility that housed some of the West's most notorious criminals; the Sun Valley Museum of Art, showing off some true masterpieces; or some of the rarest fighter airplanes ready to be spotted at the Warhawk Air Museum.
11. Hollywood history
Feeling sentimental for the glam old days of Hollywood at its finest? Sun Valley is very rich in history – Ernest Hemingway completed 'For Whom the Bell Tolls' while staying in suite 206 of the Sun Valley Lodge in 1939, and ended up settling in the town of Ketchum. Some say that he attracted the rest of the celebrities to the area, with the 30s and 40s being very glitzy and seeing the likes of Marilyn Monroe and Clark Gable.
17. The skating ribbon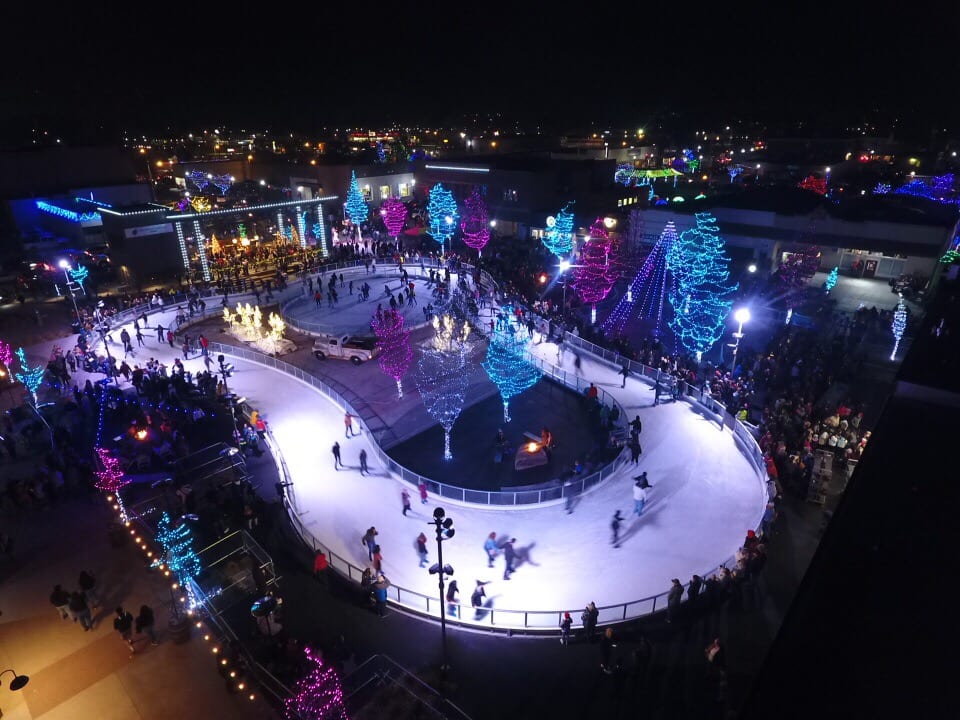 From mid-November through to mid-February, you'll find one of America's only Ice Skating Ribbons in the Indian Creek Plaza, Caldwell. This unique outdoor rink is shaped like a river that circles around, and is so much fun to discover under the pretty winter lights.
18. All the beers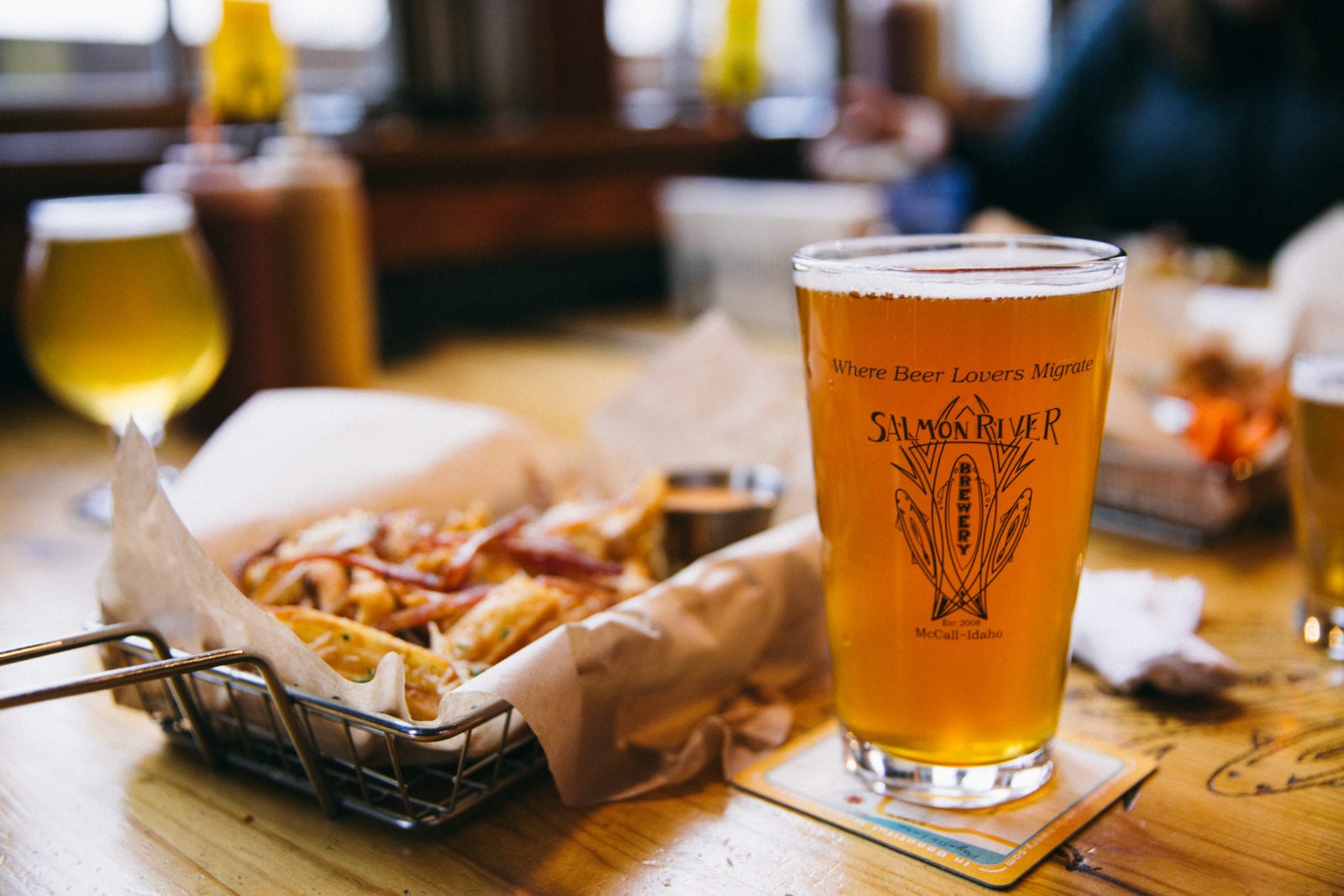 Idaho is home to a ton of craft breweries, micro brews and all kinds of innovative hops flavours of locally created beer. You may even find the Beer Cat at your ski resort of choice.