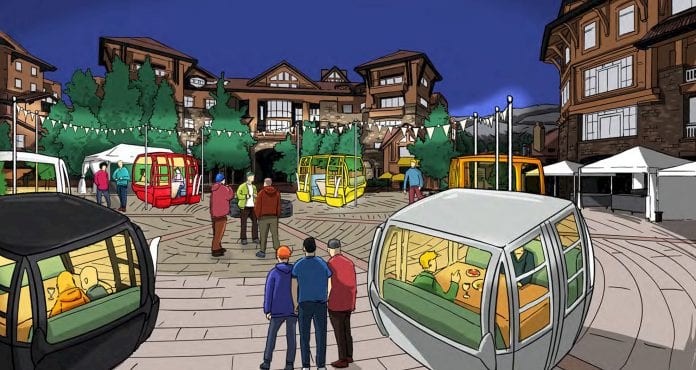 Telluride's Mountain Village are installing private dining gondola cabins and yurts in the village plaza for socially distanced dining this winter.
It's a unique solution to both support the village restaurants and also provide safe après for skiers and snowboarders.
20 refurbished gondola cabins will offer seating for up to eight associated or related people and will serve cuisine from approved street level restaurants in the Village Centre or Market Plaza. Diners can access menus from various restaurants via a QR code and voila, a server will appear to deliver your food.
Each cabin will feature heating, cushioned seats and wooden dining tables in a full fit out by The Gondola Shop in Fruita who traditionally create wedding gondola cabins, promotional cabins, DJ booths, coffee booths and even sauna gondolas.
That's not all this season, either, Mountain Village will also boast yurts and pavilions for up to eight related people for dining, in a bid to create an innovative dining experience in a season when restaurants are limited to 50% capacity.