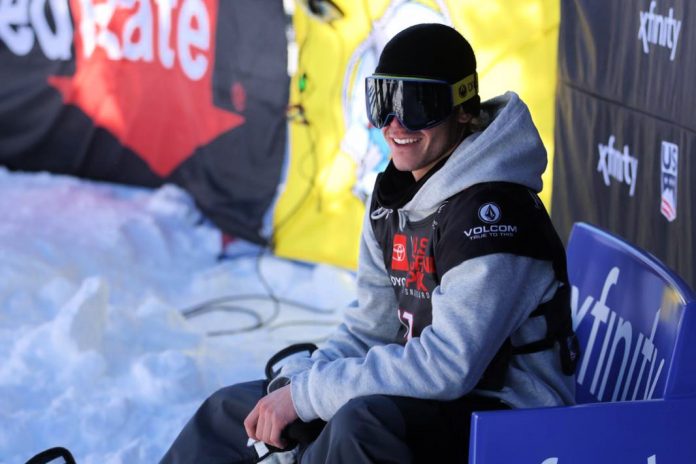 Queenstown local, Kiwi Tiarn Collins, finished in third place at the Mammoth Mountain Men's Snowboard Slopestyle World Cup, this morning giving New Zealand it's third medal for the competition weekend. Nico Porteous took gold in the freeski halfpipe and Zoi Sadowski-Synnott silver in snowboard slopestyle.
With the Beijing 2022 Olympic Winter Games just over three weeks away these are fantastic results for New Zealand.
For Tiarn Collins this is a very special moment, it has been almost two years since he has stood on a Snowboard World Cup podium.
"I am really stoked," said Collins post event. "I just wanted to land that run as well as I could".
He came out of the start gate swinging, stitching together a solid run with clean, technical rails and a huge backside 1620 on the final jump to secure a score of 73.44. Although he was unable to put together a clean second run, his strong first run score held up landing him on the podium in third.
Today's result marks the fourth World Cup podium of his career and his third in Slopestyle.