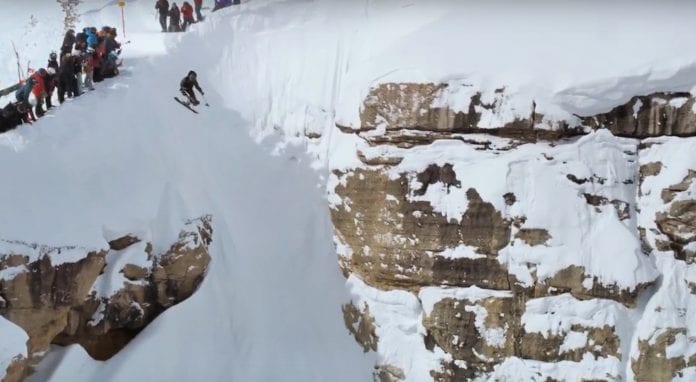 Let us introduce you to Trevor Kennison, the bad ass sit skier who did the impossible. The man conquered the legendary sheer vertical drop of Jackson Hole's famed Corbet's Couloir and did it on a sit ski.
Kennison is the first sit skier to send the nose of the couloir. Not only did he land it, he stomped it and he did it all with the support of global snowboard icon, Travel Rice.
Already known within the ski world as a talented adaptive skier whose powder drops in Japan were regularly reposted on social, Kennison took legendary status with this one life changing Corbet's Couloir run at the annual Kings and Queens of Corbet's event.
Now there's a sweet as short film on YouTube about the experience, the lead up and Kennison's original life altering injury. The triumphant footage features Kennison, Rice and friends as they reveal how Corbet's got taken.