Beautiful Bright that's known for its kaleidoscope of blazing autumn colours has become a food and wine lovers' haven. It's the perfect stop to gather supplies on your way to the Victorian snowfields or better still, bunker down for a night to discover its charm.
Accommodation varies from striking luxe apartments to cosy cabins amid breath-taking scenery. Expect cosy cafes where wafts of freshly roasted coffee will make you swoon and ritzy restaurants where sophisticated menus showcase the freshest of produce. '
This little town has a population of about 2475 that swells to 20,000 in peak times and no wonder.
As you head along the Great Alpine Road, load your esky with mouth-watering treats, and stock up on outstanding craft beer, wine and spirits from this beautiful part of North East Victoria.
Best Breakfast
Fuel up for the day at Ginger Baker Wine Bar and Cafe near the Ovens River, surrounded by lofty oak and elm trees. It's open for breakfast, lunch and dinner, plus snacks.
Their mantra – Life is Uncertain-Eat Dessert First – rings true, judging by the tempting treats but their hearty breakfasts have a dedicated following.  The Big Brekky – two poached eggs, bacon, spinach, mushrooms, oven roasted tomato and a kranski on sour dough toast and the ricotta hotcakes with crushed pistachios and berries are standouts.
Best Pies
Gum Tree Pies sells award-winning pies at its busy Bright pie shop. The lamb and mint jelly pie is definitely a favourite, followed by Thai Green Curry and Creamy Cauliflower.
Healthy Fixes
Clean Bowled offers delicious salads for lunch and healthy breakfasts including acaia bowls. The health conscious can create their own delicious bowls.  They are available in children's and adult sizes. Yum.
Caffeine Fix
Get your caffeine fix at the slick Sixpence Coffee where Luke Dudley runs a small batch roastery and ships his blends Australia-wide.
Settle at the brew bar, where you can spy into the roasting room at 15 Wills Street– an old mechanics garage converted into a modern retail space they share with Reed & Co. Distillery.
The cinnamon buns will bring a smile to your face too.
Best Hangover Fodder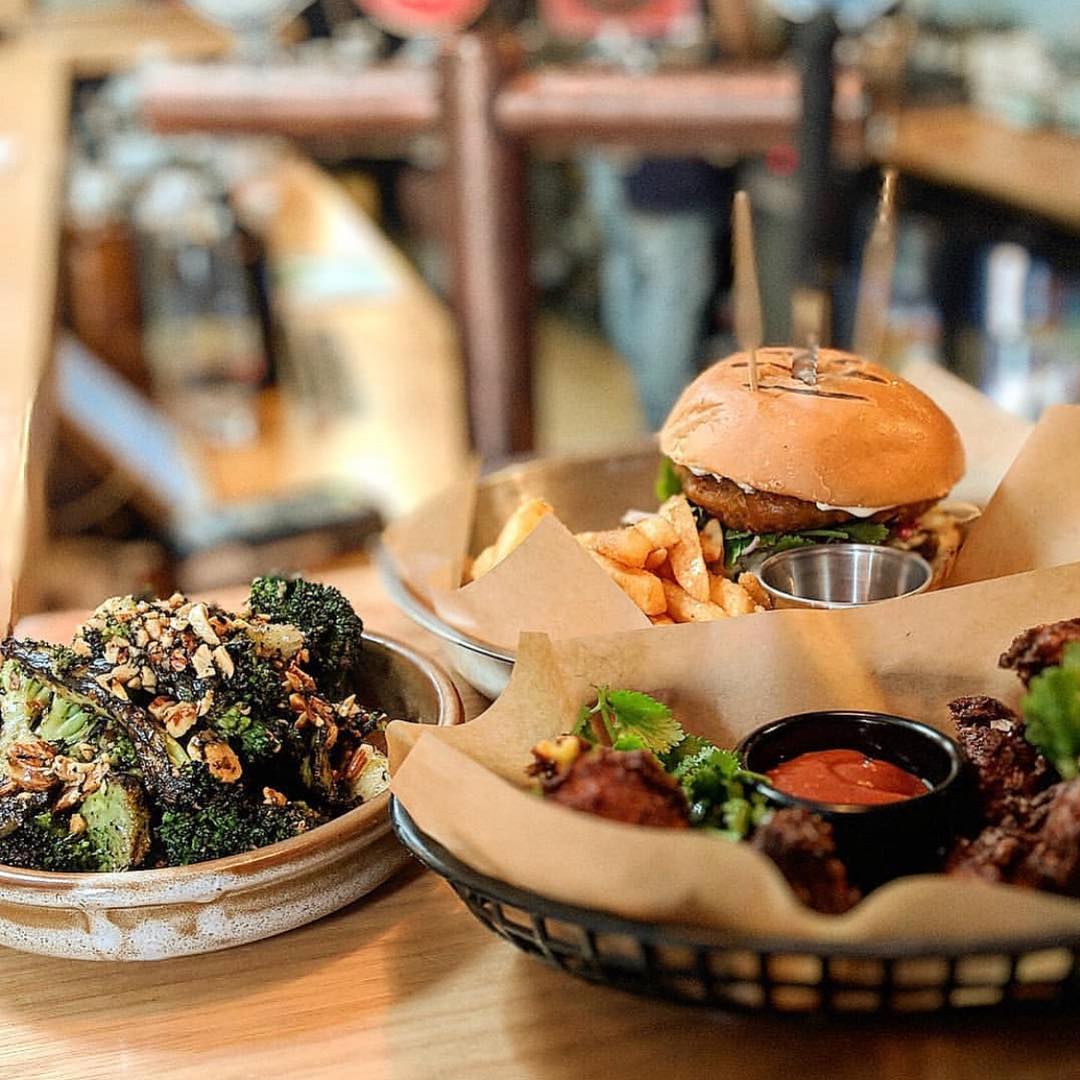 Tomahawks is the place to go for great takeaways offering gourmet boxes and buns.
Get a vegie or fruit juice charge at Mr Pom Juice and Sanga Bar– the Tom yum chicken focaccia is delish.
Cosy up in front of an open fire at Dumu Balcony Cafe, a social enterprise cafe where indigenous youth are trained in hospitality to help break generational welfare dependency. Food is simple, seasonal and sourced from local suppliers.
Meat Lovers
Steak lovers will enjoy Sir Loins Bar and Grill– the bacon wrapped tournedos with bearnaise sauce are to die for. There a good selection of regional wines and cocktails.
Best Gin
Get a gin fix at the sleek Reed and Co Distillery where hatted chef from Bright's former Tani Eat and Drink fame – Hamish Nugent and partner Rachel Reed, make interesting gins and serve fabulous food. Try a gin tasting, cocktail and dinner cooked in a wood fire oven and grill.
Craft Beer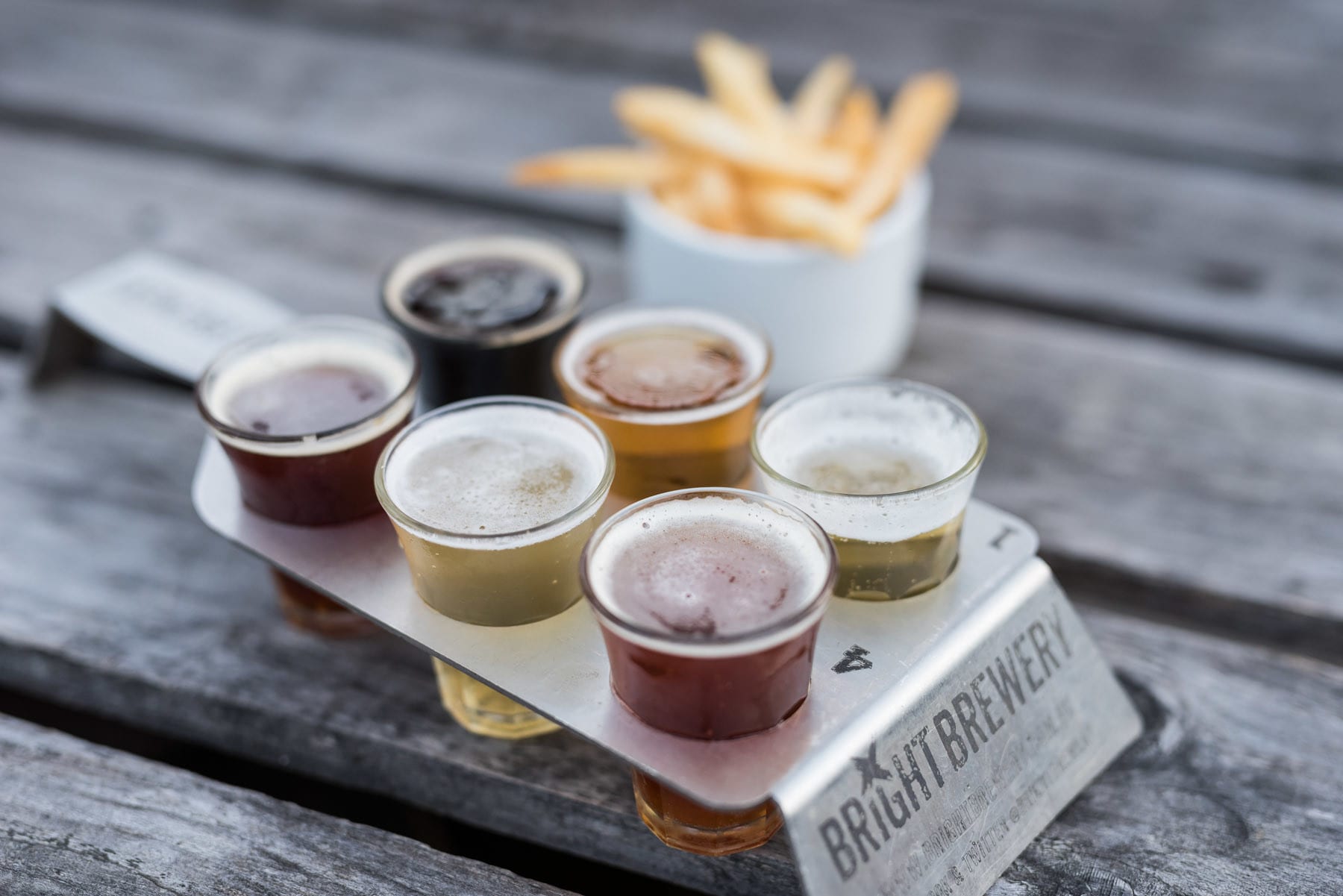 Craft ales take centre stage at Bright Brewery where they are brewed on site. It's open for lunch and dinner, overlooking the river to the mountains. Six mountain crafted beers are available plus special brews.
Drinks
Fancy a delicious citrus based Yuzu Aperol Sour or a Mandarin Sting – head to Dr Mauve Bar and Lounge, where the mixologist shakes those cocktails as you settle into the leather Chesterfields. Asian fare is served and there's a fun atmosphere.
The intimate Billy Button Cellar Door is where award winning winemaker, Jo Marsh showcases her award-winning varietal wines. The label is named after the billy button natives that thrive on the alpine mountain tops. Stock up on deli goods and taste test the exciting new drops at the wine bar – cheese tasting is available too.
Shop, Shop, Shop
Bowerbird showcases some beautiful alpine designed goodies.
Bright Book Shop – love this small independent bookshop with its original floorboards and old-world look. There's a wide selection of great reads and children's books.
For a sugar fix drop into the Sweet Retreat, for favourites, delicious ice cream and hot chocolate.
Fun Activities to Do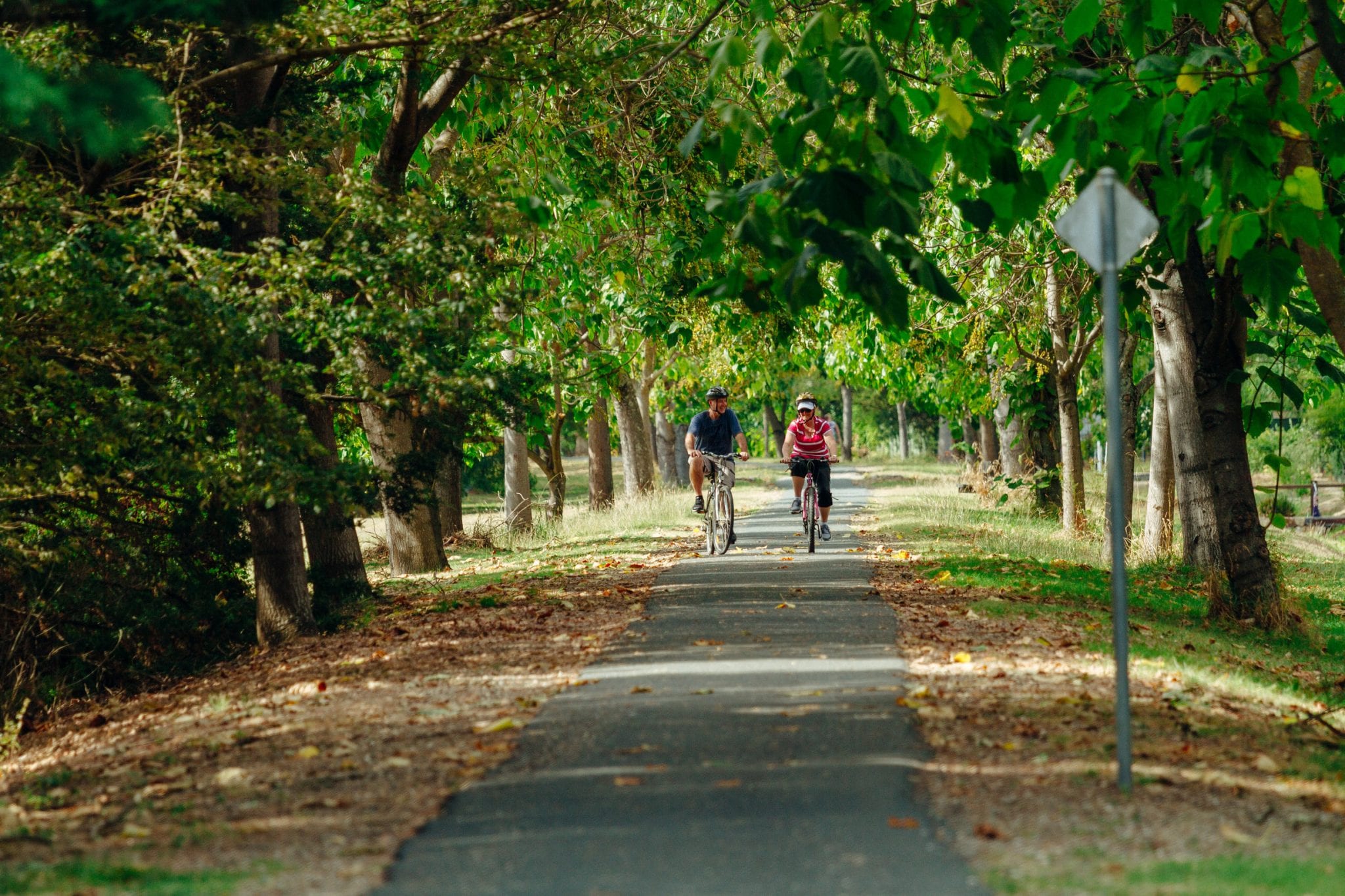 Bright is also a cycling hub and caters for serious Lycra clad road warriors to those who just like a leisurely spin. The Murray to Mountains Road Trail is on its doorstep. It stretches from Wangaratta to Bright – if time is limited it's an exhilarating ride from Bright to Myrtleford passing farms and bushlands in the shadows of spectacular mountain.
If you aren't so keen on pedalling – Bright Electric Bikes offers powered bikes to save your legs for the slopes.
Take a walk on the wild side around Bright or head to Mt Buffalo or Harrietville for more options. Nearby Wandiligong known as Wandi to the locals, is a heritage listed former gold mining town – back in the 1860s it was home to 2000 people.
Return in summer
Smitten by Bright in winter? Head back again in summer for hiking, fishing, cycling and camping.
Note: Some restaurants and eateries may change hours during COVID-19 so please check ahead.
---
Please help SnowsBest remain your independent source of snow news this winter with a "Covid contribution", from as little as $1, so we can continue to deliver the news and content you value in a season when we need each other most. Contribute here.
---