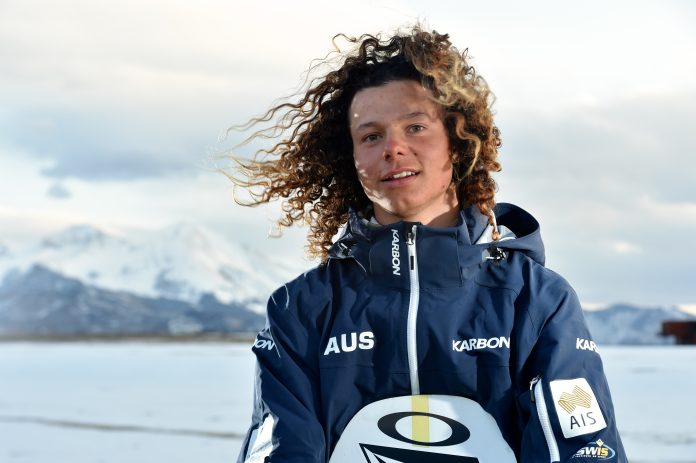 Australia's 44 athlete strong Winter Olympic team has been finalised today with the highest female representation in history.
23 women and 21 men will compete in 10 sports/disciplines: Bobsleigh, Skeleton, Luge, Curling (a debut for Australia), Freestyle Skiing, Short Track Speed Skating, Figure Skating, Cross-Country Skiing, Alpine Skiing and Snowboard.
Women make up 52.3% of the Team, topping the Sochi 2014 figure of 51.7% as the highest female representation in Australian Winter Olympic history.
It's not the only first for Australia, with siblings competing for the first time, a debut curling team and more.
Sisters Sophie (Moguls) and Gabi (Aerials) Ash will become the first Australian sisters to compete on the same Australian Winter Olympic Team.
Tahli Gill and Dean Hewitt will make history as Australia's first Olympic curlers, while Bree Walker will contest the women's monobob as it makes its Olympic debut.
The average age in the team is 25.43 years with four teenagers competing on the team – Valentino Guseli (16) in snowboard halfpipe, Hugo Hinckfuss (18) in cross country skiing, Josie Baff (19) in snowboard cross and Abi Harrigan (19) in freestyle skiing.
20 athletes will be making their Olympic debut while Snowboarder Scotty James and mogul skier Britt Cox will both compete at their fourth Olympics, joining just six other Australians to ever compete at four or more Winter Games.
To date Colin Coates has competed at the most Winter Games for Australia in speed skating, he attended six Olympics between 1968 and 1988. Lydia Lassila and Jacqui Cooper, both aerial skiers, have competed at five Games each. Holly Crawford, Adrian Costa and Zali Stegall have all competed at four each.
Freestyle Skiing, which incorporates moguls, aerials, freeski and ski cross is the largest team for Australia at Beijing with 13 athletes, followed closely by Snowboard with 11.
Alex Ferlazzo's third Olympic appearance in the Luge is the most by an Australian; Sami Kennedy-Sim third Olympic appearance in the Ski Cross is the most by an Australian and Jackie Narracott selected for her second Games in Skeleton equals the most by an Australian.
The Ash sisters are not the only family connections within the Beijing Winter Olympics for Australia. Other athletes have long time familial history with the games. Skier cross athlete Sami Kennedy-Sim's husband, Ben Sim (Cross-Country Skiing) competed in the 2010 Vancouver Olympics.
Skeleton competitor Jackie Narracott's uncle Paul Narracott competed in the 1984 summer Olympics in athletics and the 1992 Winter Olympics in bobsleigh. Her husband, Dominic Parsons competed in skeleton for Great Britain in 2014 and in 2018 won bronze in PyeongChang.
Figure skater, Brendan Kerry's mother, Monica MacDonald competed in figure skating in the 1988 Winter Olympics and cross country skier Lars Young Vik's uncle Bjarte Engen Vik competed for Norway in 1994 winning silver and bronze and in 1998 winning double gold.
Boarder cross athlete, Belle Brockhoff's uncle Peter Brockhoff competed in alpine skiing for Australia in 1960 and 1964 Winter Games.
The Australian Team will be part of 2800 global athletes from 90 countries competing on the world stage in 15 disciplines and 109 medal events.