Another day another moose charging a lift line
Last week it was Breckenridge, this week it's Alaska. Moose have been charging skiers and boarders recently and it's not pretty. Though who can blame them, we are in their terrain after all.
Check out this video from Unofficial Networks of this moose charging in Alyeska.
If you missed the Breckenridge incident, here it is.
WIN return flights with Air New Zealand from Australia to ski in South America. Enter here.
---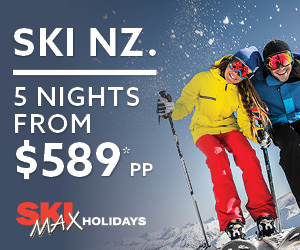 The following two tabs change content below.
Rachael is the name behind @misssnowitall and the founder of SnowsBest.com. A long time journalist and ski writer, she's been published in ESPN Freeskiing, TIME, Powderhound, Sydney Morning Herald, Action Asia, Inside Sport, Australian Financial Review, Emirates Open Skies, Conde Nast and more.
Latest posts by Rachael Oakes-Ash (see all)
Snow News is Good News
Join our mailing list to receive the latest snow news, regular subscriber only giveaways & discounts & offers from our prize partners.