Inbounds avalanche throws skier over cliff at Whistler
Check out this video of a skier triggering an inbound avalanche in off piste terrain at Whistler. The skier ends up over a cliff but thankfully survives. Stay safe out there, people. It's been an insane snowfall season filled with powder but with powder comes risk.
"Skied at spankys ledder [sic], took diamond bowl, traversed into Ruby bowl and went a little to the right" says the poster of the video on YouTube.
WIN return flights from Australia to ski in South America with Air New Zealand. Enter here.
---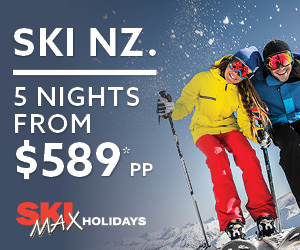 The following two tabs change content below.
Rachael is the name behind @misssnowitall and the founder of SnowsBest.com. A long time journalist and ski writer, she's been published in ESPN Freeskiing, TIME, Powderhound, Sydney Morning Herald, Action Asia, Inside Sport, Australian Financial Review, Emirates Open Skies, Conde Nast and more.
Latest posts by Rachael Oakes-Ash (see all)
Snow News is Good News
Join our mailing list to receive the latest snow news, regular subscriber only giveaways & discounts & offers from our prize partners.