You've just arrived at your favourite snow resort for an epic day of skiing or snowboarding and you're super stoked until you get stuck in the lift ticket line. And then the rentals line. You finally get on the hill but your goggles fog up and your feet hurt. Now it's raining so your gloves are soaked and suddenly you've only got 13% phone battery.
Awesome days on the hill can quickly turn unpleasant if you're not prepared. So here are some hacks from ski and snowboard instructors to help your day run that little bit smoother.
Before you get there
1. Re-waterproof your gloves and outerwear.
Rub-on wax is good for gloves and then there's washing wax (like Nik-wax) for clothing. You'll need to re-wax your gear if you wash it or if it's getting a bit old and the waterproof coating is degrading. You really don't need to wash your outerwear often – unless you have a habit of falling into muddy ditches.
2. Break in new boots by wearing them around the house.
This is something I did for my current boots before I took them to Korea and I'm so thankful I did. Riding all day in new boots can be absolute agony – I've definitely lost toe nails before. If your feet are really sore then get your boots heat moulded to accelerate the packing out process, and invest in custom foot beds.
3. Buy your passes online.
There are guaranteed to be lines to get your lift passes in the morning and nothing kills your vibe faster than seeing other people get on the chairlift while you're stuck in place. Do as much as you can online, including booking rentals and lessons.
4. Leave early for traffic.
Traffic through ski towns can be horrendous, especially on snowy days, on weekends and during school holidays. Look up the weather forecast and leave way more time than you think you'll need. For example, the journey from Jindabyne to Thredbo will only take 30 minutes on a good day but my team and I will always leave 60-90 minutes to account for getting stuck behind slow people, traffic incidents, ice and snow.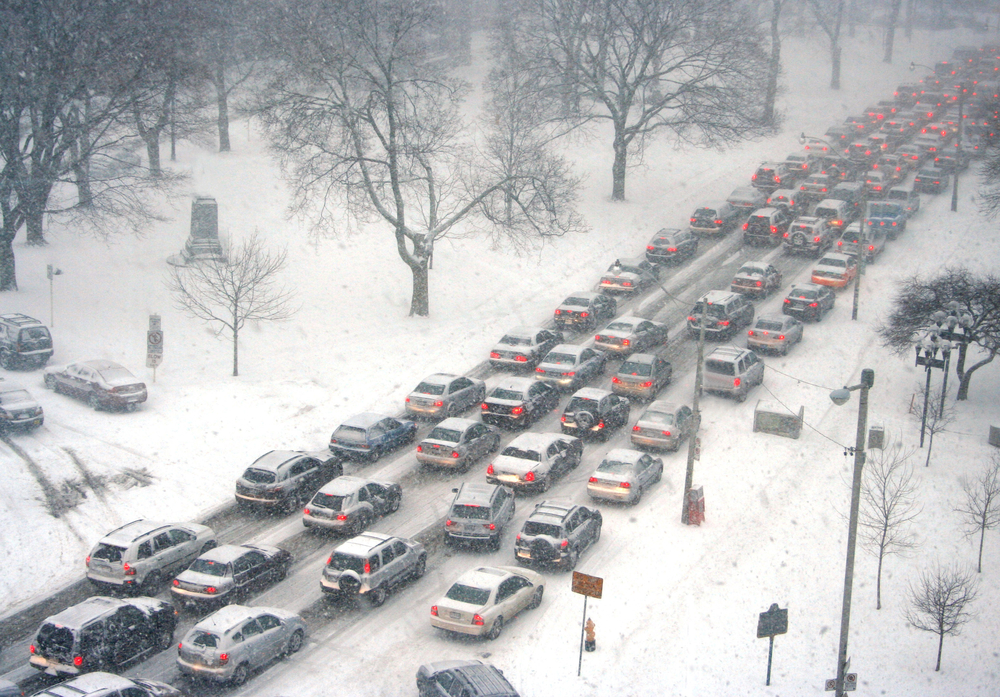 5. Allow plenty of time for hiring gear.
Getting stuck at rentals is one of the most common reasons people come late to lessons. Try to rent your gear the night before or allow at least 30 minutes on quiet days and an hour on weekends and during school holidays.
6. Put ski patrol's number in your phone.
Hopefully you won't need to use it, but the time it will save you in an emergency (instead of flagging down an instructor or getting to the nearest lift) can literally be the difference between life and death.
7. Wax your damn board!
If you wanna go zoom-zoom then you need the waxy-wax. Rub-on wax is awesome for when you don't have time to wax your board, or if you've been given a shitty, dry rental board.
What to pack
8. Bring two pairs of everything.
Us instructors always have two pairs of gloves, spare socks, multiple neckwarmers and extra layers for wet, windy, and cold days. You can get soaked through really fast when it rains and spares can make the difference between going home at lunch or getting last lifts.
9. Clip a few carabiners.
I always have a carabiner on my pants to attach my gloves to when I'm not wearing them. They can also be useful for clipping water bottles and helmets to backpacks when you're travelling.
10. Put your phone in a zip lock bag.
It's not just snowy or wet days that can dampen your phone. Getting warm from riding can also create a whole bunch of condensation that means your phone will say goodnight and need to be put to sleep in a bowl of dry rice for the night.
11. Bring a battery pack.
Skiing and snowboarding looks damn sexy so you'll no doubt be taking a bunch of photos and videos. Sadly this can run down your phone battery and mean missed insta-moments (or worse, not being able to find your friends at the end of the day). So bring a little external battery pack, you can get them for around $20.
Once you're there
12. Put your lift pass in its own pocket.
Keep it away from phones, keys and other cards or passes as these can interfere with the lift scanners. You don't want to be that guy/girl who holds up the whole queue by rifling through your pockets when you can't get through the gate.
13. Keep your goggles away from humidity.
Goggle fog comes from warm, wet air – like from your head or breath. So putting your goggles up on your head (when you're hot and sweaty) or tucking your face warmer up too high so it traps your breath is a recipe for disaster. If your goggles do fog up, you need to get dry air into them. Use the handwarmers in the bathrooms or hold them out in the air for a bit, providing it's not snowing or raining.
14. Get ninja with your music.
If you listen to music while you ride, snake the cord up from inside your jacket (hopefully it has a music pocket) and on the inside of your face mask. This keeps the cord in place and ensures it won't get caught on anything. I'd also recommend having just one ear bud in so you can still hear what's going on around you and hopefully avoid collisions.
15. Ask an instructor for help.
I'll admit that I hate being asked for help when I'm in the middle of my lesson and I'm trying to keep an eye on Little Johnny who keeps falling off the side of the run. But if you see us in a lift line, on the chairlift or just standing around we're more than happy to give directions and suggestions! Most of us are walking encyclopedias of resort information.
---
Please help SnowsBest survive  2020 and remain your independent source of snow news with a "Covid contribution", from as little as $1, so we can continue to deliver the news and content you value in a season when we need each other most. Contribute here.
---