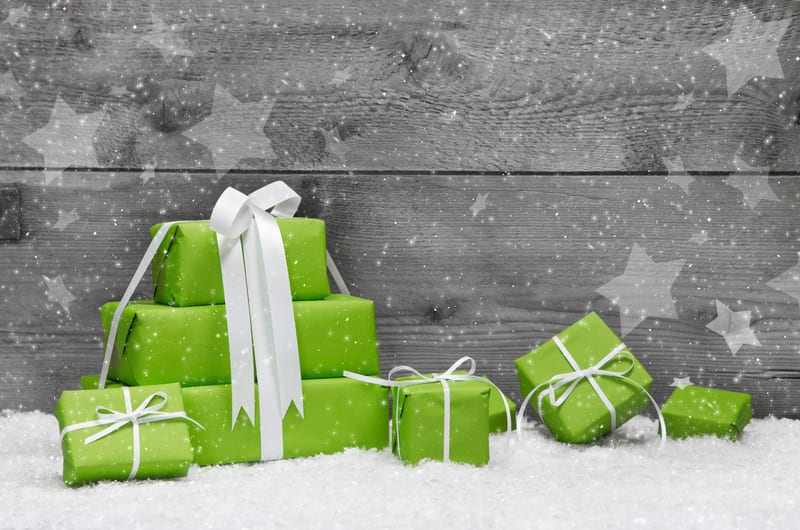 Erica Weston from Crashtestbunny.org gives her pick for snowboading laydeez this winter.
Take one of these boards and all of these accessories out on the mountain this winter and thank me later.
Capita Birds of a Feather
The Birds of a Feather is a blooming amazing board (pun intended) for an intermediate-advanced rider; the graphics are striking and the board allows all-mountain play. The board features hybrid camber with camber through the inserts a flat nose and a flat tail and a small amount of rocker right at the contact points— this equals a versatile board that offers a stable ride that won't catch an edge on turns.
Plus the Birds of a feather won the coveted 2014 Good Wood award (which is like the Oscars for snowboarders) for best women's all mountain board. Expect to pay around AU$629.
Gnu Smart Pickle
There has been a bit of buzz surrounding the Gnu Smart Pickle especially if you don't mind a bit of cheeky park action. The Gnu Smart Pickle is a reverse camber board with a technical mix of sustainable Aspen, Columbia Gold and Polonia timber types and is literally designed to make your snowboarding life easier with Magne-Traction.
Little 'teeth' like bumps along the points of contact and the 'teeth' are more exaggerated on your heelside to give you more control allowing you to cut through ice like butter and help prevent embarrassing falls, right under the lift. Expect to pay around AU$699.
Smokin Snowboards Fawesym
Think of the Fawesym as the tour de force of women's snowboards. This Smokin Snowboards model is built for tech nerds and is a hybrid of the 2014 Good Wood award winners Awesym and Vixen boards. Yes there's Magne Traction but there's also extra strength in the tip and tail with a Variable Density Fiberglass Layup.
Add a Clash Rocker hybrid camber for a playful but stable ride, sustainable Aspen wood core, hemp stringers for extra pop, three stage damping process for smooth riding and a three year warranty. Expect to pay around AU$699
The Click Caribiner
All hail Click Carabiner, one of the mintest things I have come across since The Leatherman. There is one for snowboarders, wakeboarders and skiers, the company have coined the term "Glove-On" technology, which means you can adjust your bindings with your gloves on and not freeze your fingers off.
Fast forward past the marketing bumph to 1.04 on the YouTube below to see how this little contraption can save your boarding life. And yes, it opens beer. All for US$24.99.
Original Ski Balm
Enter Original Ski Balm, this creation is for those who don't want their favourite past time wrecking their lovely face with skin that resembles a handbag. This wunderbalm contains a host of natural ingredients including beeswax, chamomile, shea butter, aloe vera, vitamin E and Pine essential oil, combined with SPF30 to protect you from tell tale goggle marks from when you chucked that snowie. From US$9.99.
Mizu Action Sports Bottles
May I introduce you to Mizu, an action sports bottle brand founded by Jussi Oksanen (pro snowboarder) and his mates during 2008. The bottles are made from 18/8 stainless steel that is durable, easy to sanitize and corrosion resistant. Stainless steel is a great material choice because no nasty chemicals can migrate into your beverages in contrast to plastic and aluminium.
But the best bit for me is the option to make your own design; they even have freakin' glow in the dark bottles. Mizu have also done partner bottles with Burton, Capita, Electric, Nixon, Poler and Volcom. Prices start from US$16.95.
What can you not snowboard without when you're on the mountain?
Crash Test Bunny have a Kickstarter campaign. Lend some crowdfunding hand and visit this link to help out.