Melburnians are lucky. Mount Buller is the closest major snow resort to any big city in Australia, and is perfectly placed for a one or two-day trip.
Corona has changed the way we plan a ski fix, like everything, so if you're thinking snow head online to pre-book everything (resort entry, parking, accommodation and lift tickets) as capacity is capped to half this winter. 
If you are one of the lucky ones hitting the slopes this weird winterhere's our guide on where to eat, drink and stay, as well as tips on how to get the best out of Mount Buller on a two-day trip. For starters, go midweek and sign up for the email updates to grab tickets as they are released.
DAY 1
Getting there
If you're travelling to Mount Buller from Melbourne's CBD – or from the airport for interstaters – plan for a journey of a bit over three hours.
Allow for extra time for brunch in Mansfield, the last major town before you start climbing up the mountain road. The town has a population of just 5000, but delivers above expectations with super-cool cafés.
Call in at the busy Mansfield Regional Produce Store, where big brekkies, warm soups and smashed av are served in a rustic atmosphere. There's lots of local produce for sale, including dips, olives, wines and cheeses.
The store, on the main road, is operated by Dean and Gillian Belle, ski industry stalwarts who ran Mount Buffalo Chalet more than a decade ago.
Across the road and around the corner, another star performer is Mansfield Coffee Merchant. It has a range of specialty coffees, roasted inhouse, giving the place a perfect waft. The wagyu burgers, with chips, are pretty perfect, too, or try the hash browns with smoked free-range ham.  Need carbs? Head straight to the Mansfield Hotel where you'll find Marcus Van Clute (freshly relocated from the legendary Mill Inn) serving up his Alpine Pasta Co goodness and woodfired pizzas in the courtyard.
Apart from cafés, Mansfield is a hot-spot for gear hire. There are hire outlets everywhere, including the barn-like Mansfield Buller Sports on the right-hand side of the highway as you drive into town from Melbourne.
Even if you prefer to hire gear in the mountain, Mansfield is a good place to pick up wheel chains for the car.
Checking in
Whether you're a cheapskate, have cash to splash, or fall somewhere in between, Mount Buller has you covered.
Burnt Hut, a house designed by famed alpine architect Peter McIntyre, falls into the expensive category, but delivers with three levels of luxury accommodation, including a stone fireplace, picture windows with views over the alps, and a sauna. Amo Lodge is another alpine stunner in the same mould. Even if you can't afford to stay, it's worth looking them up online to have a gawk
Two more luxury properties are the Austrian-styled Pension Grimus (perfectly placed on the south side of the Bourke Street ski run), and the Mount Buller Chalet (perfectly placed on the north side of Bourke Street). Both have highly rated restaurants, bars and ski hire, while the chalet also has a large indoor swimming pool.
Mid-range options include the well-positioned Arlberg Hotel, the refurbished Duck Inn and the popular Ski Club of Victoria.
Among the most-affordable places to stay are traditional ski lodges which allow self-catering in communal kitchens (and from 20 July the restrictions are set to ease allowing some to welcome guests again) such as Ski Lib, Coonamar Lodge, and Cawarra. You'll find them online via the resort website where you can book with the reassurance of COVID-19 cancellation policy protection. 
On the slopes
After check in and hiring gear, there should still be time to do some laps of the slopes on your first day. Little Buller Spur and the Summit provide a good intermediate warm up, while beginners are best to stick to Bourke Street.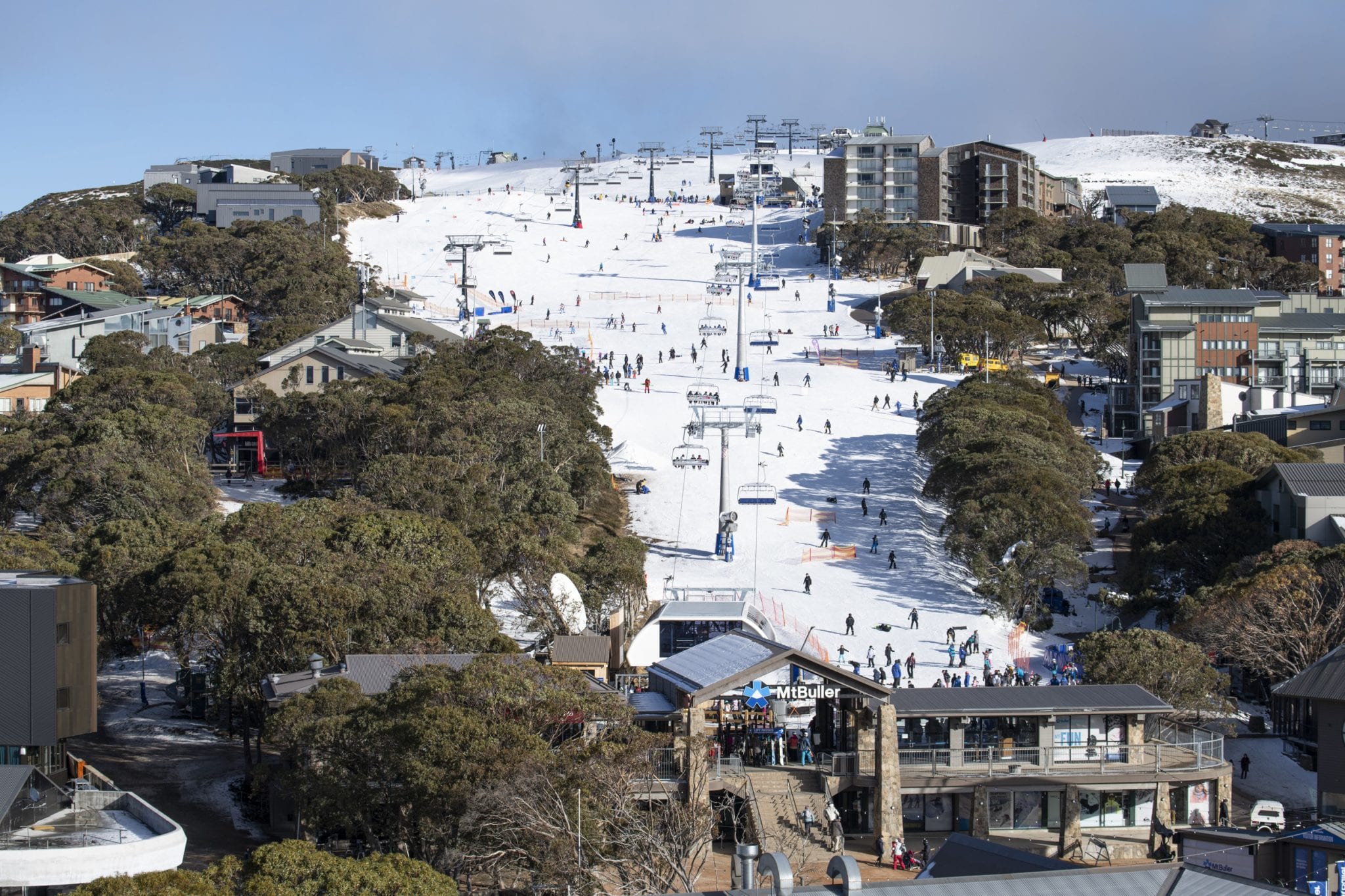 Après ski
Duck into the Ski Club of Victoria, where ski patrollers and other mountain staff hang out, or the lively Birdcage café/bar/restaurant at Mount Buller Chalet.
Eat & drink
Wiener schnitzel, Solzburger nockerl and schnapps by the crackling open fire in the restaurant at Pension Grimus should not be missed.
Australian ski pioneer, the late Hans Grimus, was often in the house delivering a good dose of Austrian hospitality in his day, but these days you'll find his sons including, Olympian Anton, performing the hosting duties. And if you're wondering about the Solzburger nockerl, it's a decadent XXL chocolate chip and hazelnut soufflé.
This year hotel guests have priority so you'll need to book and they'll squeeze you in if they can.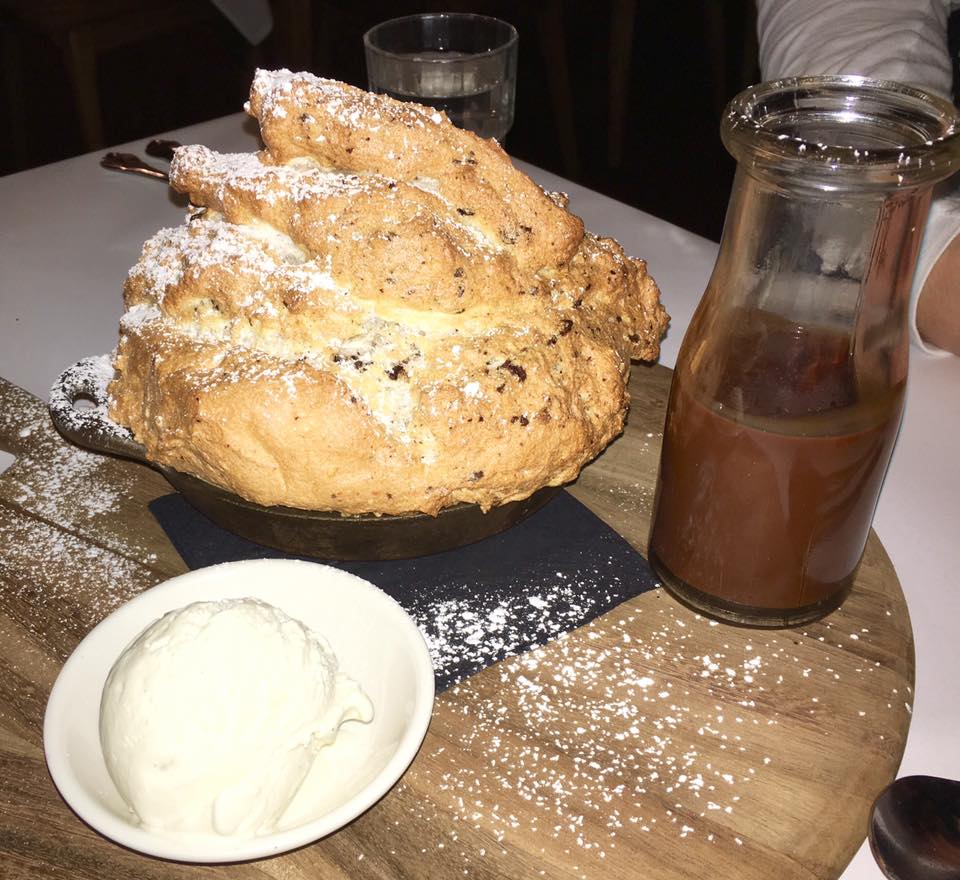 Herbie's Bar at Pension Grimus has traditionally been a fun/dangerous place for schnapps, stories and (later in the evening) silliness.  Mount Buller Chalet's Black Cockatoo restaurant serves a fusion of Australian and Asian influences on large sharing plates. Expect locally sourced produce and seriously good cocktail list.
It's worth getting there early or staying on for a cocktail by the fire in the bar.
For very late-night drinks, the new Kooroora Hotel is the best bet (but check opening times during the COVID season). 
DAY 2
First lifts
There are no excuses! With only two days on the mountain catch the first lifts to open. Start on the 6 seater Bourke Street Express at 8.30am and work your way around the mountain as the lifts progressively open.
It's generally advisable to start skiing on the northern slopes and to tackle the tough southern slopes (Federation, Bull Run) after lunch, when they have softened a bit.
Keep your eyes peeled and you might see Anton Grimus n the slopes, or pouring a macchiato at his Grimus Grind coffee window tucked underneath the legendary family hotel, Pension Grimus.
If you don't know the mountain, consider a private lesson. The instructor will not only give you tuition but will lead you to the day's best runs. Private lessons don't have to be solo affair, you can book in as a family, or as a small group to share the cost. 
Lunch
The iconic Koflers Hutte and Tirol Café are ski in/ski out mountain eateries, similar in style to the alpine huts dotted through the European Alps.
Koflers remains a favourite for its apricot mogul cake and spaghetti bolognese, while Tirol, decorated with alpine memorabilia such as old skis and Swiss cow bells, has a good variety of pizzas, burgers and pasta.
Good news is both are adapting to the times and keeping the food flowing out take-away windows and seating limited customers as the rules allow.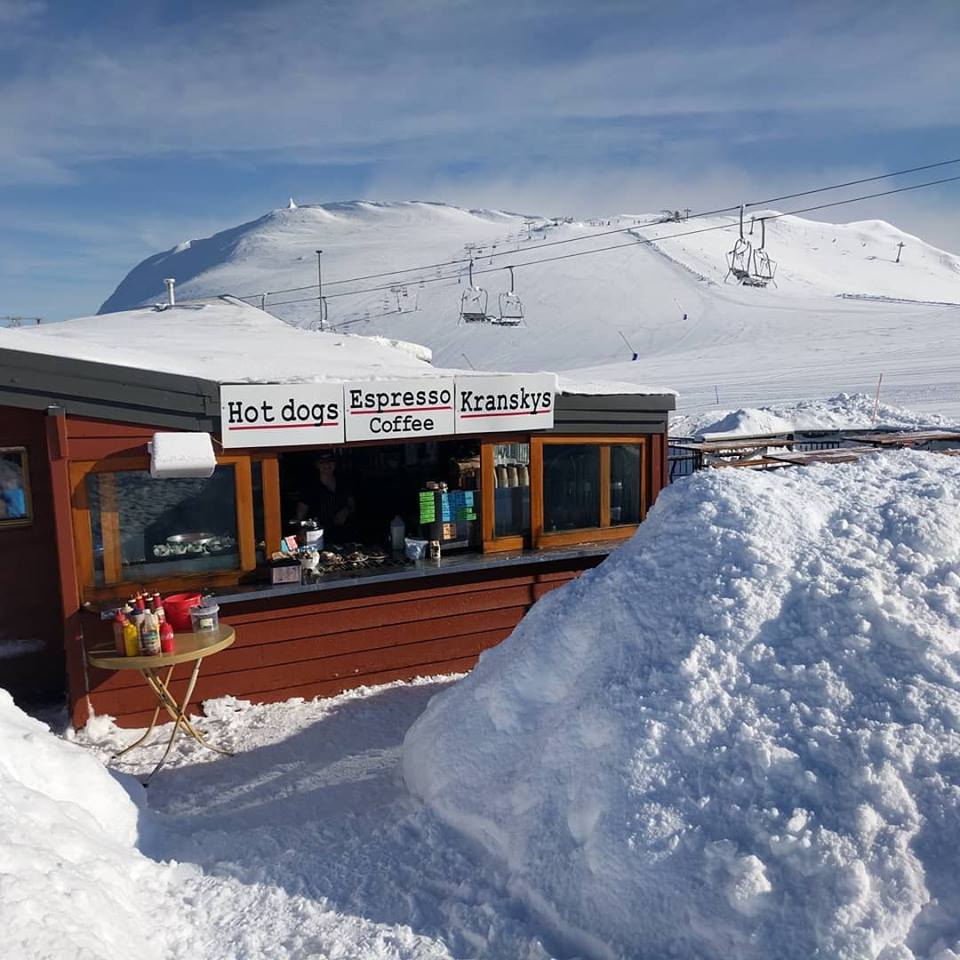 If you have time
One place I always like to check out is the National Alpine Museum of Australia. It has 15,000 pieces of skiing memorabilia, from old wooden skis and leather boots and bamboo poles, to ski clothing, magazines and photos.
You'll leave in awe at the 'primitive' equipment used by the old-time skiers, clearly a hardy lot.
Opening times are limited, so you may have to give up a bit of skiing time to see this marvellous display.
Yapping good fun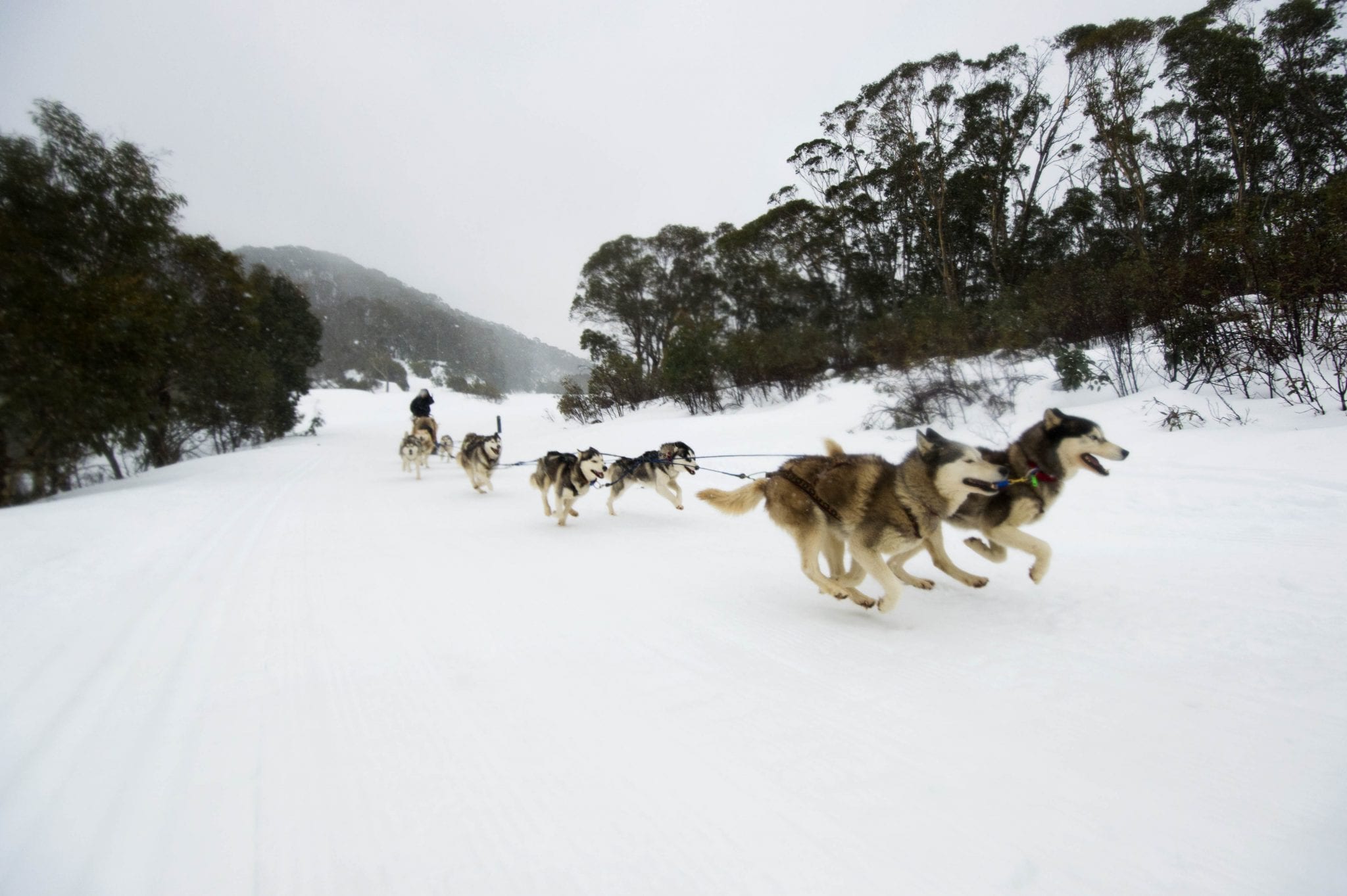 Dog-sled tours are operating at Corn Hill, 1.5 kilometres below the resort village. The enthusiastic Siberian huskies are a big hit. You can either go for a ride in a sled, drive your own team of dogs, or just give them plenty of pats. The tours are very popular, so it's a good idea to book well in advance.
---
Help SnowsBest remain your independent source of snow news this winter with a "Covid contribution", from as little as $1, so we can continue to deliver the news and content you value in a season when we need each other most. Contribute here.
---