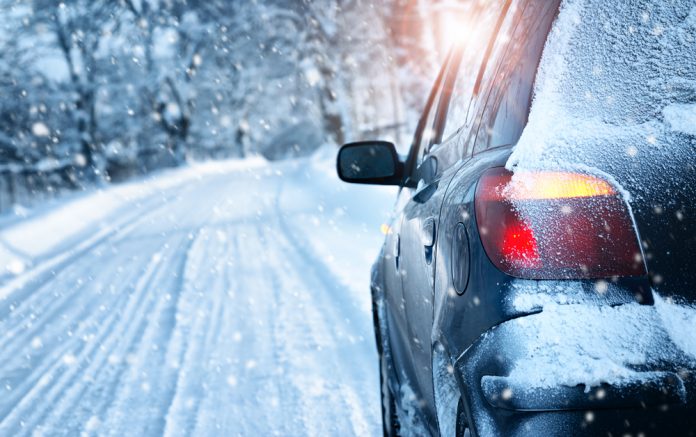 If you ski or snowboard in Australia and New Zealand then you're going to have to get behind the wheel at some stage. Whether driving from Sydney to Thredbo, Melbourne to Hotham or Queenstown to Cardrona, you'll need a car.
Here's our pick of cars for good traction control, responsive winter driving options, plenty of cargo room for all that ski equipment, comfort controls from heated seats to standard leather interiors and bluetooth and wifi connectivity.
Yes, they are all all wheel drive for grip in snow conditions. Without further adieu, in no particular order, we present to you five out of five.
Subaru XV 2.0i-S
What can we say? The XV already has a stack of standard safety features that keep you in your lane and awake if suffering fatigue. The lane assist will alert you if you're drifting out of your lane (may be time to stop, revive and survive), impact avoidance pre collision braking means the car brakes automatically if it feels you are moving at speed too close to the car in front. Add hill descent control, and the X Mode traction assistance for better grip in snow conditions plus Apple CarPlay and voice recognition.
But the 2.0i-S comes with even more. Leather upholstery, 18 inch alloy wheels and Vision Assist for blind spots, rear traffic alert, automatic braking when reversing so you don't hit anything from behind and the cool high beam off feature which dips your lights when headlights approach in the opposing lane. From AU $39 796
VW Tiguan Adventure
Choose from petrol (132TSI) or diesel (110TDI) engines in this adventure driven SUV. Drive in comfort with a 14 way adjustable driver seat, yes they are also heated for those minus zero winter days, an 8 inch touchscreen Apple CarPlay stereo, power tailgate and folding side mirrors.
You'll be safer than most with auto emergency brakes, self parking and lane departure alerts thanks to all the cameras and sensors. Those relegated to the back won't be disappointed either with comfort adjustments and multi position tray tables. Did we mention 7.5 liters of fuel per 100 kilometres? From AU $43 990
Audi A4 Allroad quattro
Take your pick – auto, offroad, comfort, economy or dynamic? That's the drive select modes on offer when behind the wheel of the Audi A4 Allroad Quattro. This stylish beast is all about technology. It will even monitor the road conditions and make adjustments accordingly. If the Allroad thinks front wheel drive is called for due to winter roads then it adjusts to suit.
Add pedestrian detection, autonomous emergency braking, side assist, rear cross traffic assist and traction control in all conditions and you're winter driving concerns are taken care of. The optional virtual cockpit means high resolution maps and more. From AU $71 800 
Toyota Prado Kakadu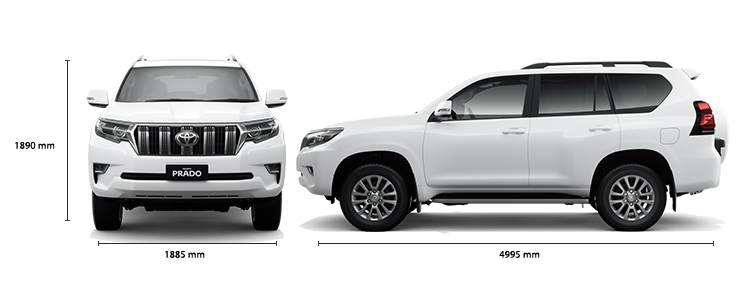 The Prado is the stalwart of the Toyota 4WD family and the Kakadu is the top of the rung. You'll love the 18 inch alloy wheels, leather seats, heated seats front and back, the extra two seats in the third row should you ever need them, the privacy glass, the cool box to keep your roadie snacks fresh, the roof rails and side steps, the multi terrain select system, the drive modes, the moonroof, the Blu Ray rear seat entertainment with wireless headsets so the kids are entertained on the drive to Jindabyne. Enough said. From AU $75 020
Hyundai Tucson Highlander DCT AWD
Expect a 1.6-litre, direct-injection turbo-petrol engine with seven-speed double-clutch gearbox in the Tucson Highlander model. Yes, the seats are leather (and heated), yes the boot space is huge, yes there's storage boxes in that boot to store your precious belongings out of site, yes there's Apple CarPlay and Android Auto, parking sensors, sunroof, LED headlights, auto dimming mirror, electronic park brake and it's whisper quiet for peace on the roads. From $45,450