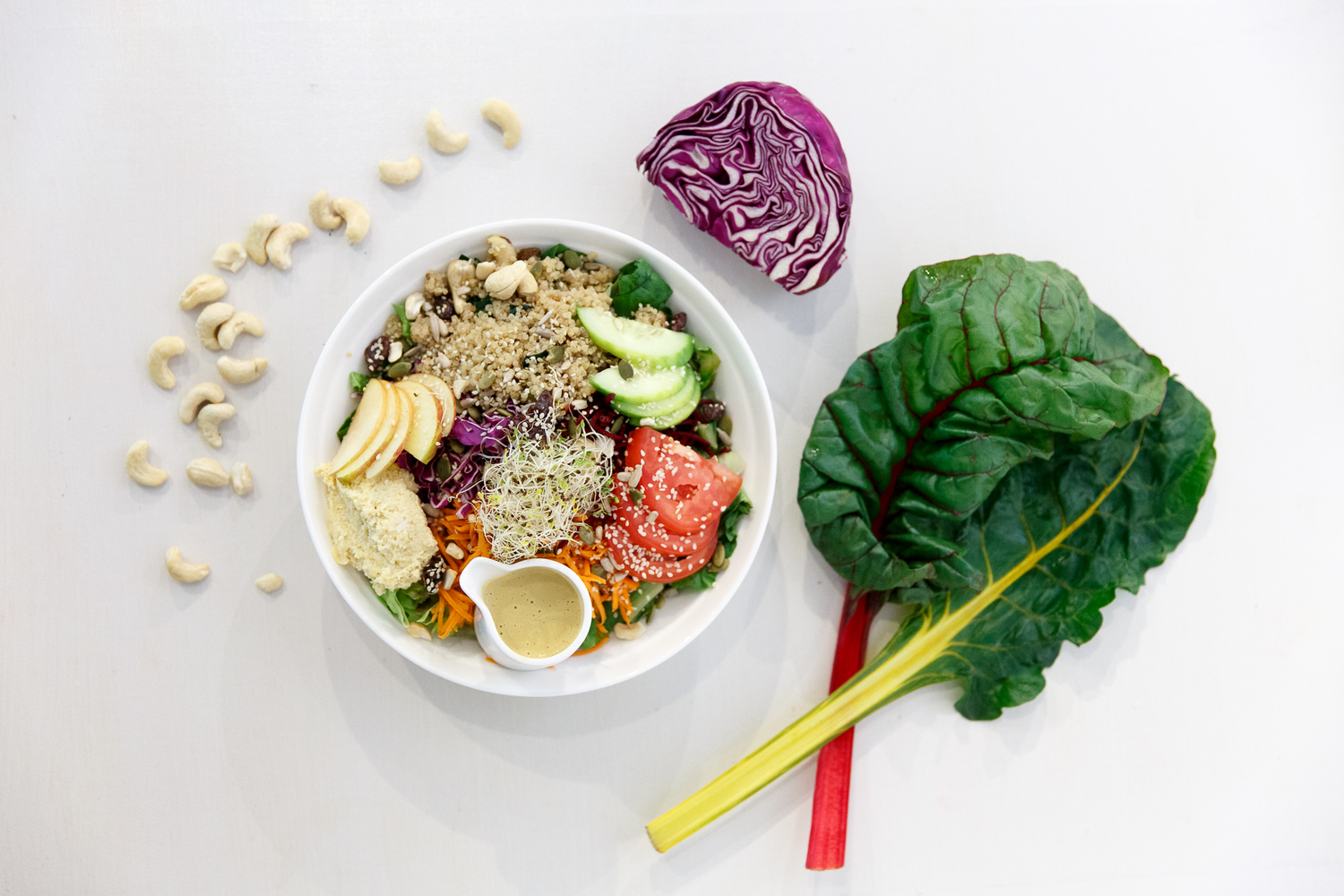 It's been a long while between Whistler drinks for me. Over eight years to be precise. Things have changed around here, mostly for the better. Here's five places I discovered today that weren't here last time I was and will hopefully be here should I return in another eight years time.
Naked Sprout
Whistler proves it isn't rocket science to offer good, real not faux healthy food with no microwaves in sight, none, at Naked Sprout Juice Bar and cafe. You can have your kale and eat it too with a side order of organic super salads, chick pea curries, sustainable tuna with avocado wraps and bowls, fruit smoothies made with coconut or almond milk and anything your paleo cross fit loving friend would be happy to put into their sacred bodies before they hit the craft brew pub.
Pure Bread
If you're planning on quitting sugar anytime soon then do not, I repeat, do not enter Pure Bread bakery. I can't even…what? Can't even what? Put words on the page to this shrine to sugar, wheat and gluten design. Clearly I'm losing it just at the thought of it.
The Provisioner
So cool it only has instagram. Who needs a website when the gram can do the talking, right? The official blurb is "mountain lifestyle accessories" but you won't find a beard trimmer, tinea cream or sunscreen here. The sleek interior is more suited to the likes of Bell Roy, Nixon, Marshall, Skullcandy, POC, Pret, Sweet Protection, Oakley, Smith, Hershel, Ken Diamond, Fjall Raven, Roark Revival, Electric, S'well, Stanley, Fig, Brixton, and Urbanears.
The Green Moustache
Thank you hemp seed, kefir and kombucha food gods for finally providing a one stop healthy gut shop in a ski town. Listen up other ski resorts, if Whistler can do it then you surely can. The Green Moustache is a hole in the wall style dedication to everything your body craves when on a ski holiday. Good organic real food, no GMOs, no added sugars, no nasty chemicals and preservatives, just real fuel and real smoothies just like back home in Australia. I have yet to see another ski town create anything that comes close.
3 Singing Birds
Once you've inhaled your Buddha bowl of goodness at the Green Moustache then take a step through the shared space into 3 Singing Birds a curated store of various designs handcrafted with a fare trade flare. A mix of homewares, fashion and follies, this gorgeous little store packs well above it's small space punch.