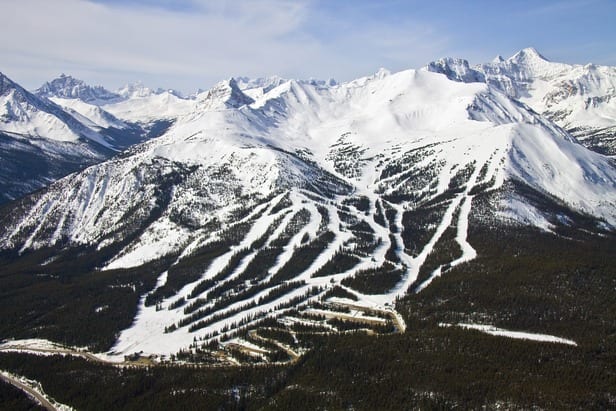 Christie Hampton gives her five top reasons for skiing in Jasper.
Located in Alberta amid the Canadian Rockies, Jasper National Park is an overabundance of all there is to love about the Canadian outdoors. Soaring snow covered peaks, dense wilderness and crystal clear lakes, all just crying out to be explored by anyone with a passion for adventure.
For skiers, the jewel in Jasper's crown is Marmot Basin, a resort that's definitely lesser known but in no way less worthy. Here's five reasons why you need to discover Jasper before anyone else does…
Marmot Basin
Marmot Basin receives an average of 400cm of snow annually, much of which falls as cold, dry Alberta powder. The season is long, running from November through to May. It's serviced by seven lifts including three high-speed quads, which will give you access to 678 hectares of terrain. The vertical drop is 915 meters.
The resort is known for getting snow when other places aren't. In fact, while many North American resorts have struggled for coverage, the last few seasons at Marmot have been the best in 50 years. This could be due to the resort's elevation, its base sits at 1,698 metres, which is higher than any other in the Canadian Rockies. It could also be due to the resort's favourable latitude at 53 degrees north. Or the fact that the average temperature in winter is between -7 and -3 degrees. Or it could just be magic, who knows. Either way it's a win for skiers and boarders hoping to make it big in the powder stakes.
Jasper National Park
Writing a list of 'Things to do in Jasper National Park' would be doing the place an injustice. That's because, when it comes to keeping busy within the largest national park in the Canadian Rockies, you're only limited by your desire for adventure. By now you've probably guessed the place is straight out of an outdoor-junkies' wet dream. Think hiking, ice-climbing, mountain biking, horse riding, kayaking and white-water rafting…the list goes on.
You can get to the town Jasper by flying into Galgary or Edmonton. From either city it's a 3.5 – 4.5 hour drive or you can catch a train or Greyhound bus.
Miette Hot Springs
As if Jasper didn't offer enough in desirable natural resources, you can also take a dive in the luxurious Miette Hot Springs. The springs are infused with the perfect blend of minerals to aid in muscle relaxation and are cooled to temperatures between 37 and 40 degrees Celsius.
Visitors can make a trip to the Miette Hot Springs part of an itinerary that will allow them to explore a large and varied expanse of the National Park. For example you can plan a day hiking and sightseeing, taking in canyons, water falls and spectacular vistas then top it all off with a soak as the sun goes down.
Maligne Lake
In Australia we seem to be obsessed with water that moves often violently and unpredictably. Our beaches are among the best and most beautiful in the world but, sometimes, it's nice to do things the Canadian way and spend time in and around bodies of water that don't behave quite so radically. Maligne Lake is a perfect example of not only how spectacular lakes can be, but also the variety of activities they offer.
One of the most obvious avenues for fun on any lake is fishing. Maligne Lake is stocked with rainbow trout and eastern brook trout and guided tours are available. If you want to amp up the adrenalin you could try white water raftering or those who wish to keep the pace a little slower can try kayaking or canoeing. In winter the nearby Maligne Canyon freezes over, creating a beautiful landscape of frozen waterfalls and natural ice sculptures that can be explored by foot using specially designed ice cleats and warm winter boots.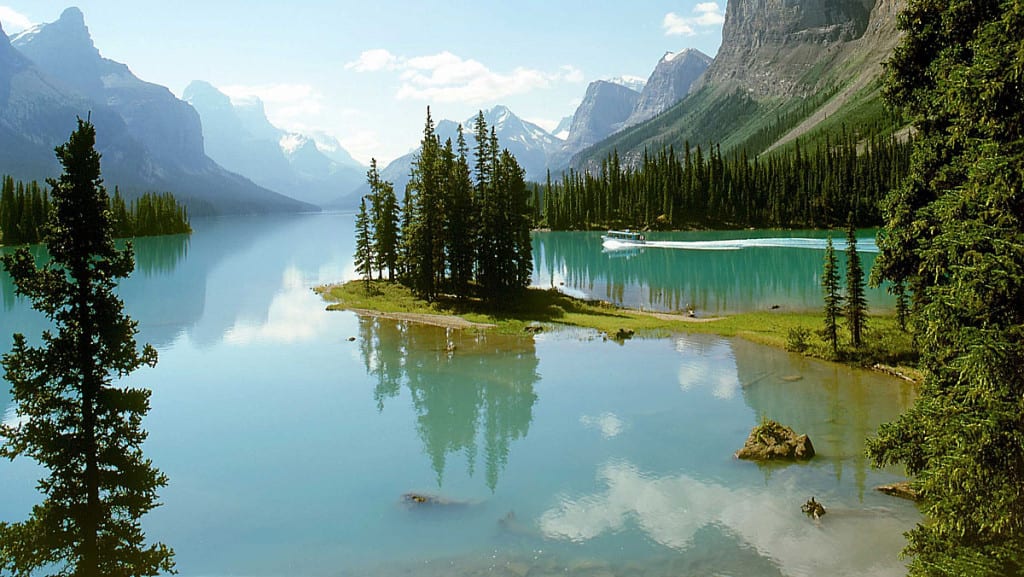 Glacier Sky Walk
Jasper National Park is also home to the stunning Columbia Icefields, a huge breadth of snow and ice that stretches for more than 25 kilometres across the Continental Divide. While the landscape is in some parts desolate, it's this eerie, somewhat 'other worldly' atmosphere that makes hiking across the Icefields such a unique experience. Tourists can peer into crevasses, explore huge glaciers and marvel at the giant 'seracs' (tall ice formations created by intersecting crevasses on a glacier) all while gaining a deeper understanding of this UNESCO heritage listed site.
SKI Jasper from $389*pp twin share
Stay at Lobstick Lodge (Jasper) for seven nights and only pay for six from $389 per person twin share including a six day ski pass! Contact SkiMax.com.au for more details.
*Conditions apply. Valid for travel 2 February – 31 March 2016. Book and pay by 30 Nov 2015. Prices are subject to change and availability.