Skiing in South Lake Tahoe this season? Grab your camera and head to these picture postcard spots to make your Instagram friends jealous.
Lake Tahoe is one of the prettiest destinations in all the USA land and it comes with it's faire share of ski resorts so you can combine lakeside play with mountain peak fun. But best of all you can capture it all on film or phone so you can salivate at your own pics when you're back home living the nine to five life.
Heavenly Ski Resort
Take the gondola to the top of the mountain and start snapping as you go. The ride alone has lake views for days. Want more? Climb aboard the Sky Express chairlift to the summit and ski down. You can be guaranteed you won't ski for long as you'll need to stop to snap, snap, snap the stunning views of Lake Tahoe's parade of blue hues.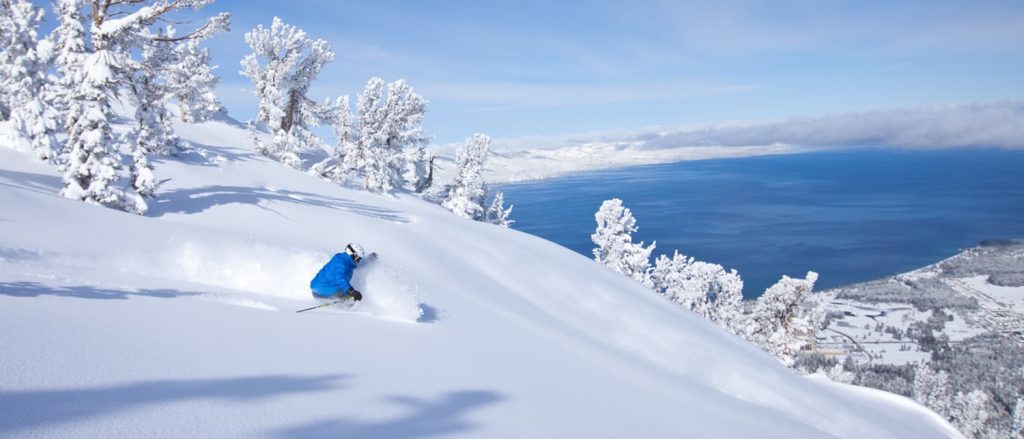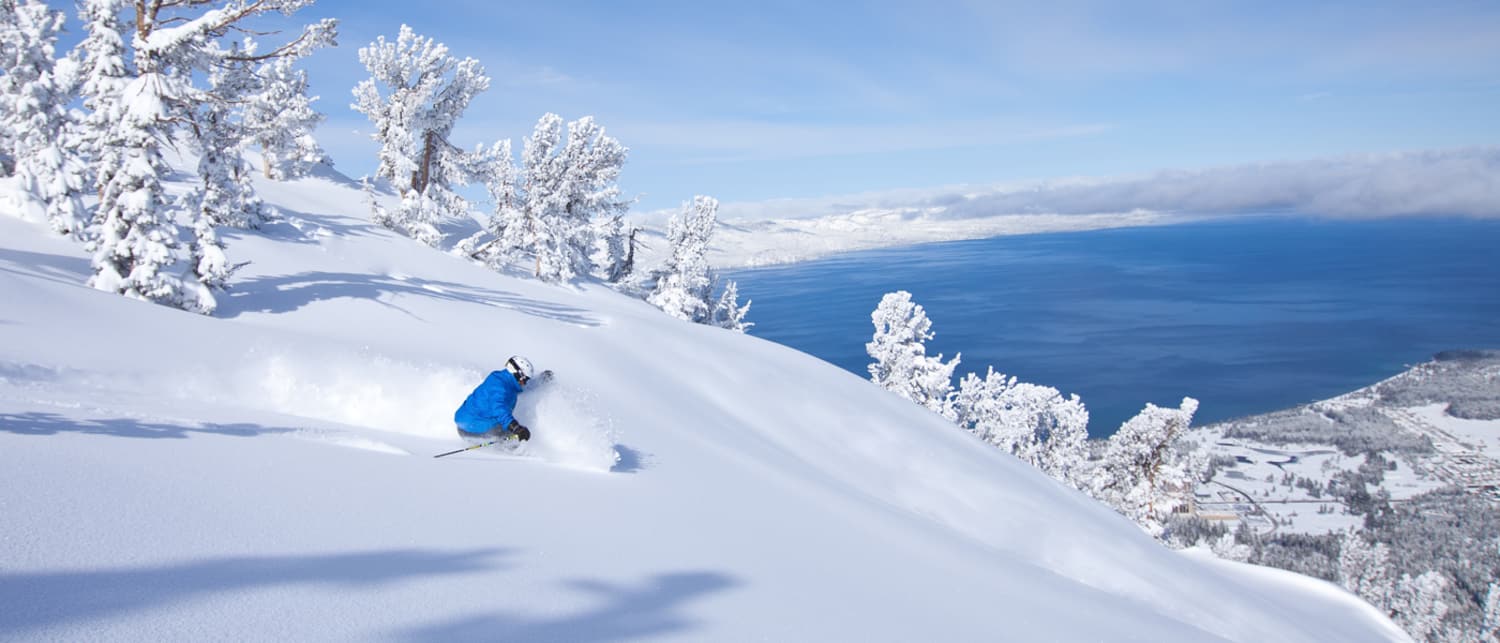 Sand Harbor
You'll need a car for this one. Take the drive north on the east shore of Lake Tahoe and thank us later. Stop on the sandy beaches within, well, Sand Harbor and head towards the water. The daring can dip their naked toes into the clearest crystal water going.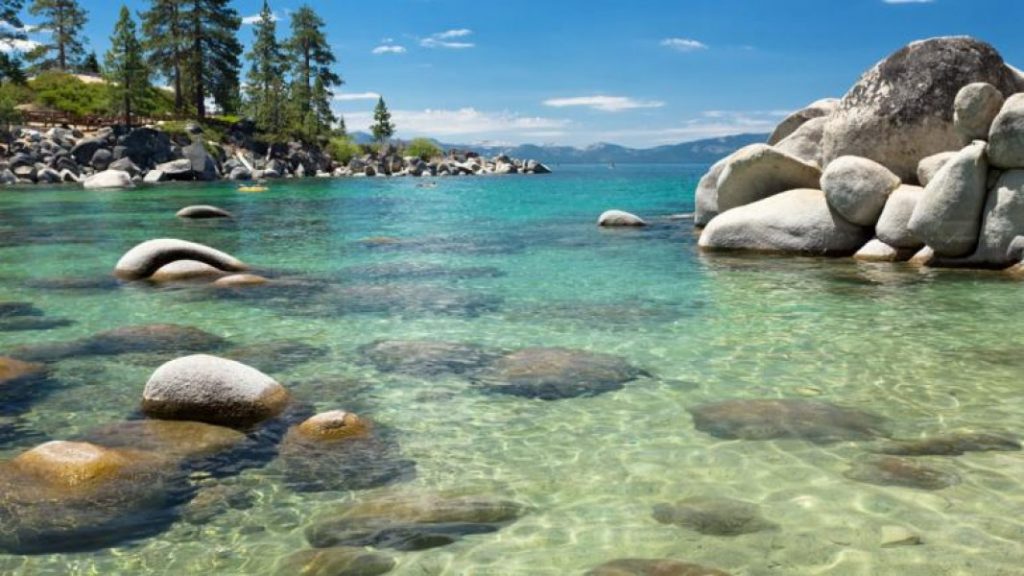 Bonsai Rock
A couple of kilometers south of Sand Harbor sits Bonsai Rock. It won't be marked so you'll need to be vigil but you'll know it when you see it. Bonsai Rock is a boulder jutting out of the lake with trees on top and it's accessed via a trail onto the beach.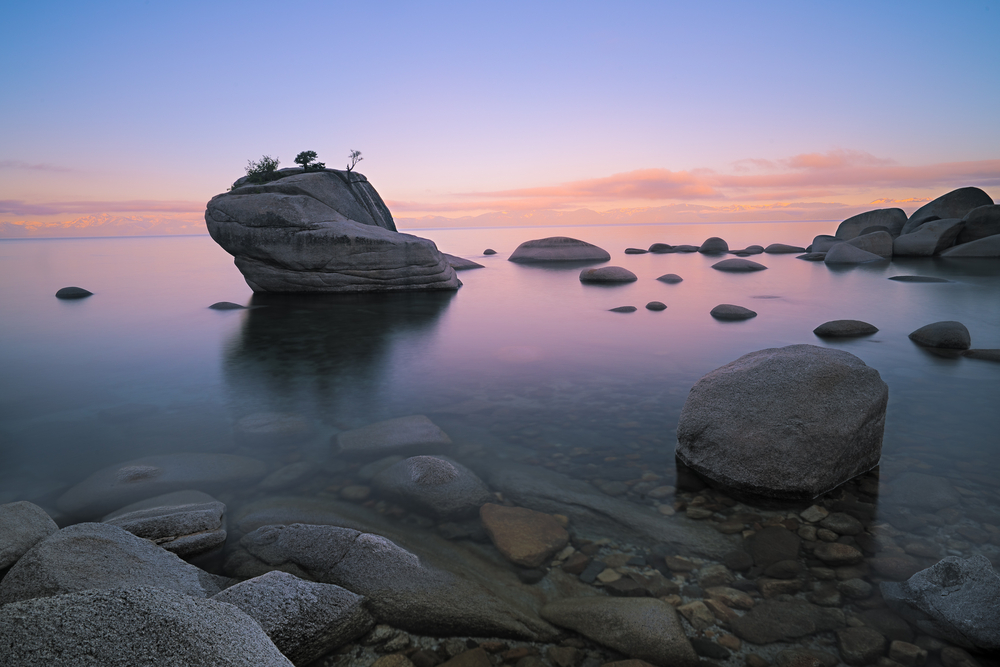 Cave Rock
This three million old rock formation is actually the neck of an ancient volcano. You'll find it around 15 kilometers south of Sand Harbor. Cave Rock features a series of small caves cut during the ice age and the location is sacred to the Washoe Native American tribe. Take the short hike for spectacular vistas.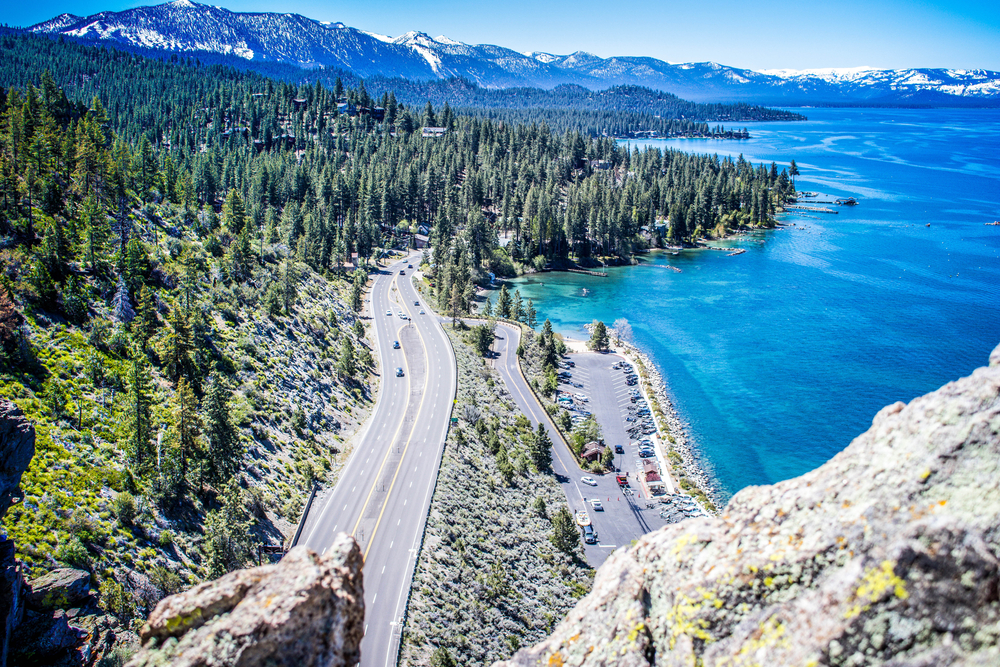 Logan Shoals
Take the hiking trail along Logan Shoals north of Cave Rock. You'll find spectacular views of both the lake and the valleys and the trail itself reveals tidbits of interesting information on the geographical history.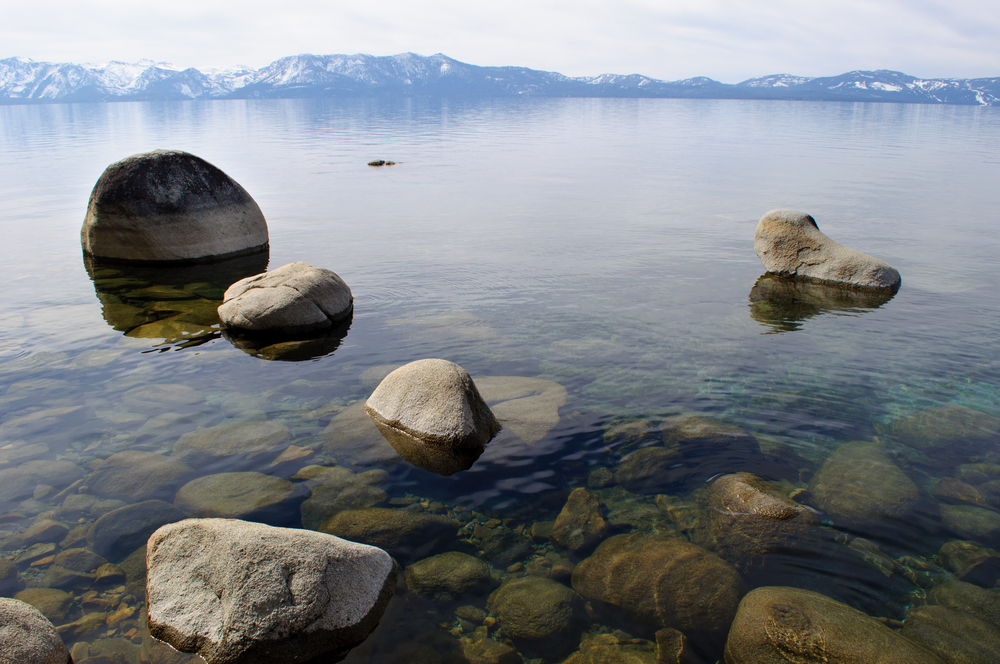 The deal
Ski Max Holidays have 25% off lodging plus a daily breakfast voucher at The Lodge at Edgewood Tahoe. That's 7 nights from AU$1995 per person in a twin share Tahoe King Room and a five day lift pass for Heavenly, Kirkwood and Northstar.