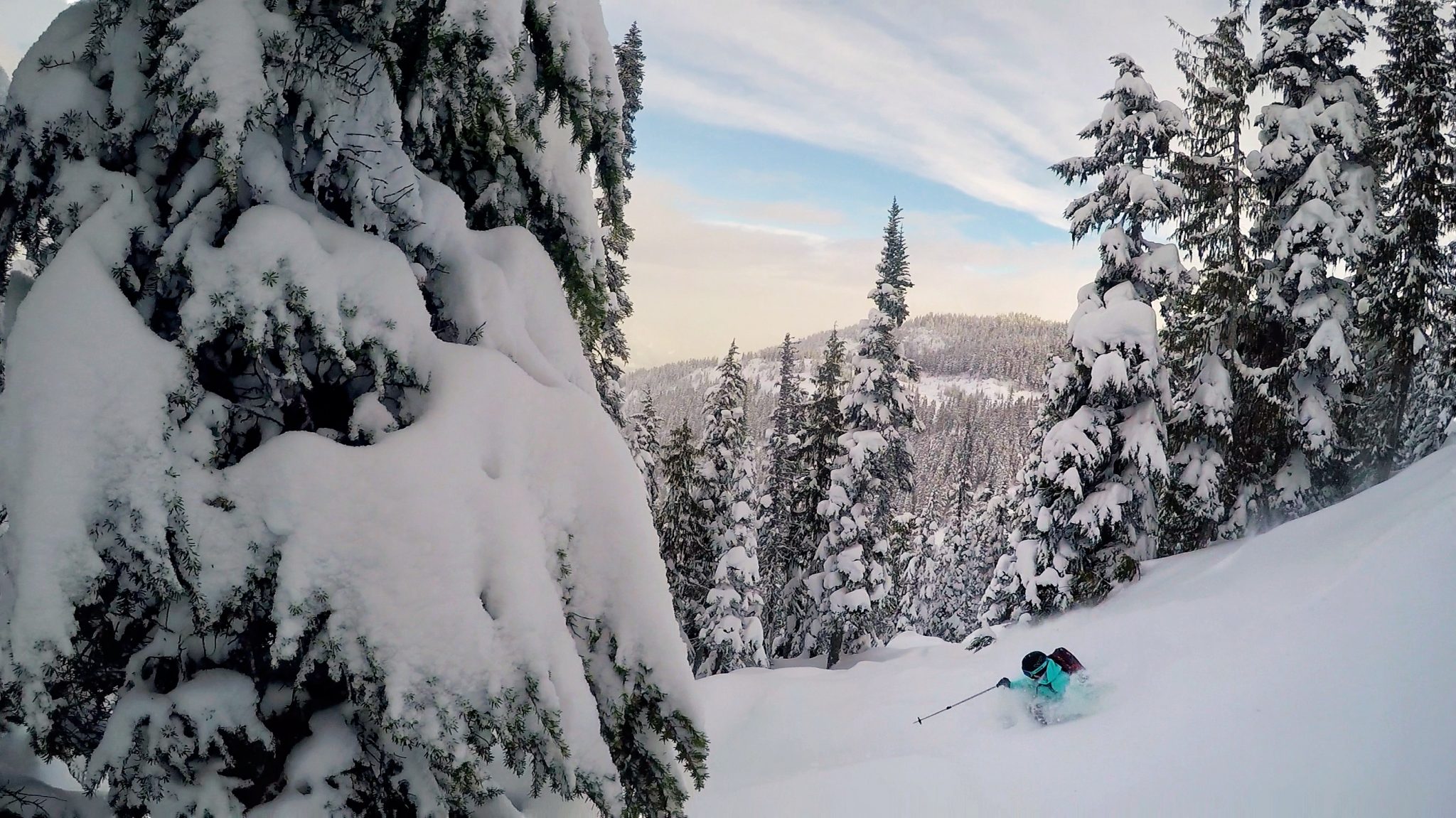 There is nothing worse than powder panic and when it snows over a meter plus in one week, there is sure to be a whole lot of it. In order to keep things a little calmer X Games Medalists and Winter Olympian Anna Segal has put together a few tips on the best way to enjoy a powder day at Whistler Blackcomb.
1. Fresh Tracks
Fresh Tracks offers early ups from the Whistler Village Gondola from 7:15-8:30am and can be purchased at the ticket office with your lift ticket. It's an early wake-up, but you can literally roll out of bed, into your ski clothes and walk out the door. You'll get to watch the sunrise over the mountains as you ride up the gondy and help yourself to an energy-filled breakfast at the Roundhouse Lodge.
Words from the wise, unless you are planning to nap for the rest of the day, don't go too crazy at the breakfast buffet. While powder might be floaty, you won't be!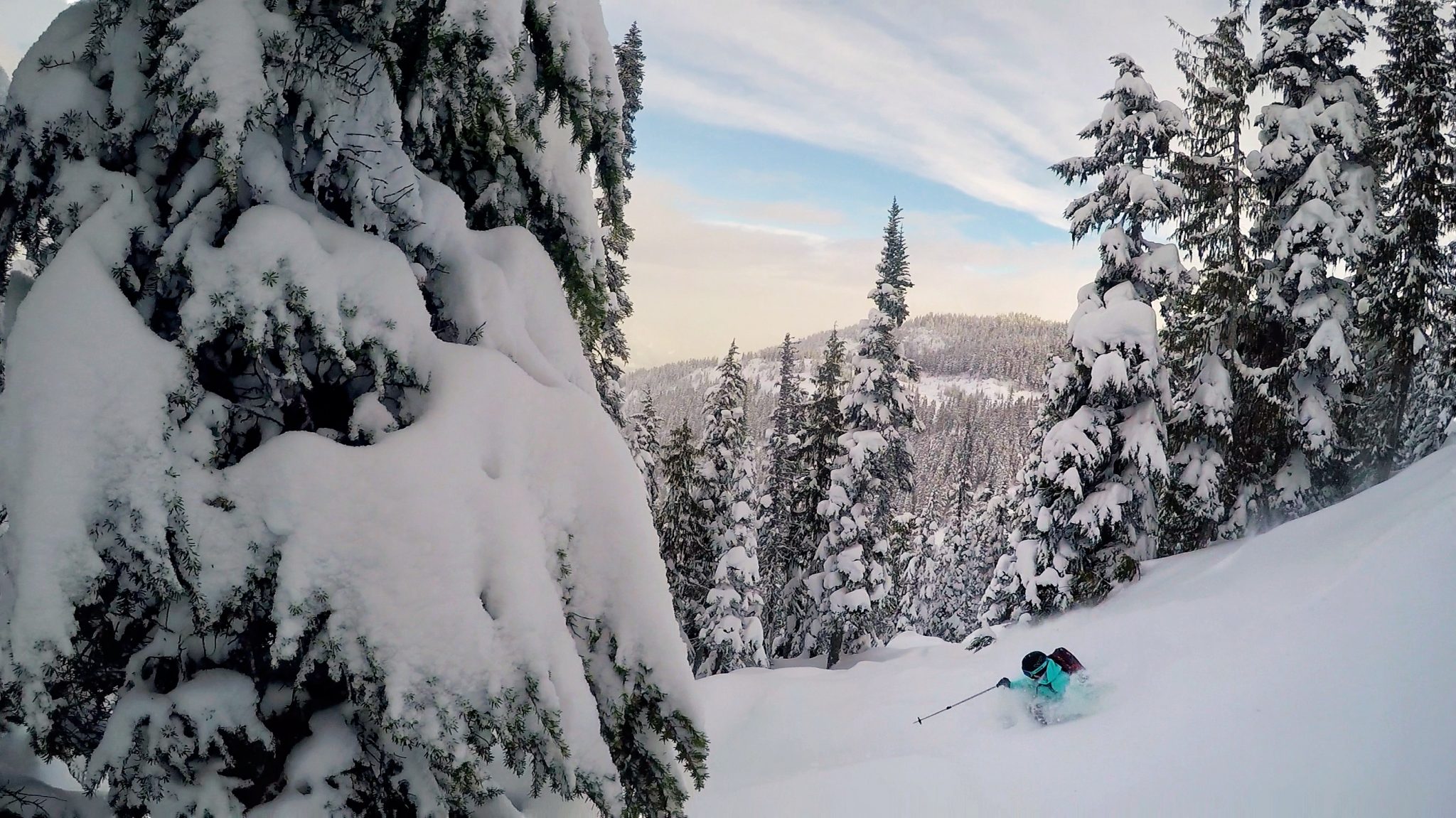 2. Goat's Trail
Once you are thoroughly caffeinated, sort out your gear and get going. We'd recommend that you head straight to Goat's Trail – ski under Red chair and hug the water reservoir to your left. From there, keep skiers left and follow the high traverse track under the cliffs and into the trees. A five-minute boot pack will lead you into a tree-skiing paradise that will spit you our just above Red chair.
We recommend that you drop in after the 'cliff' section that is marked with signs.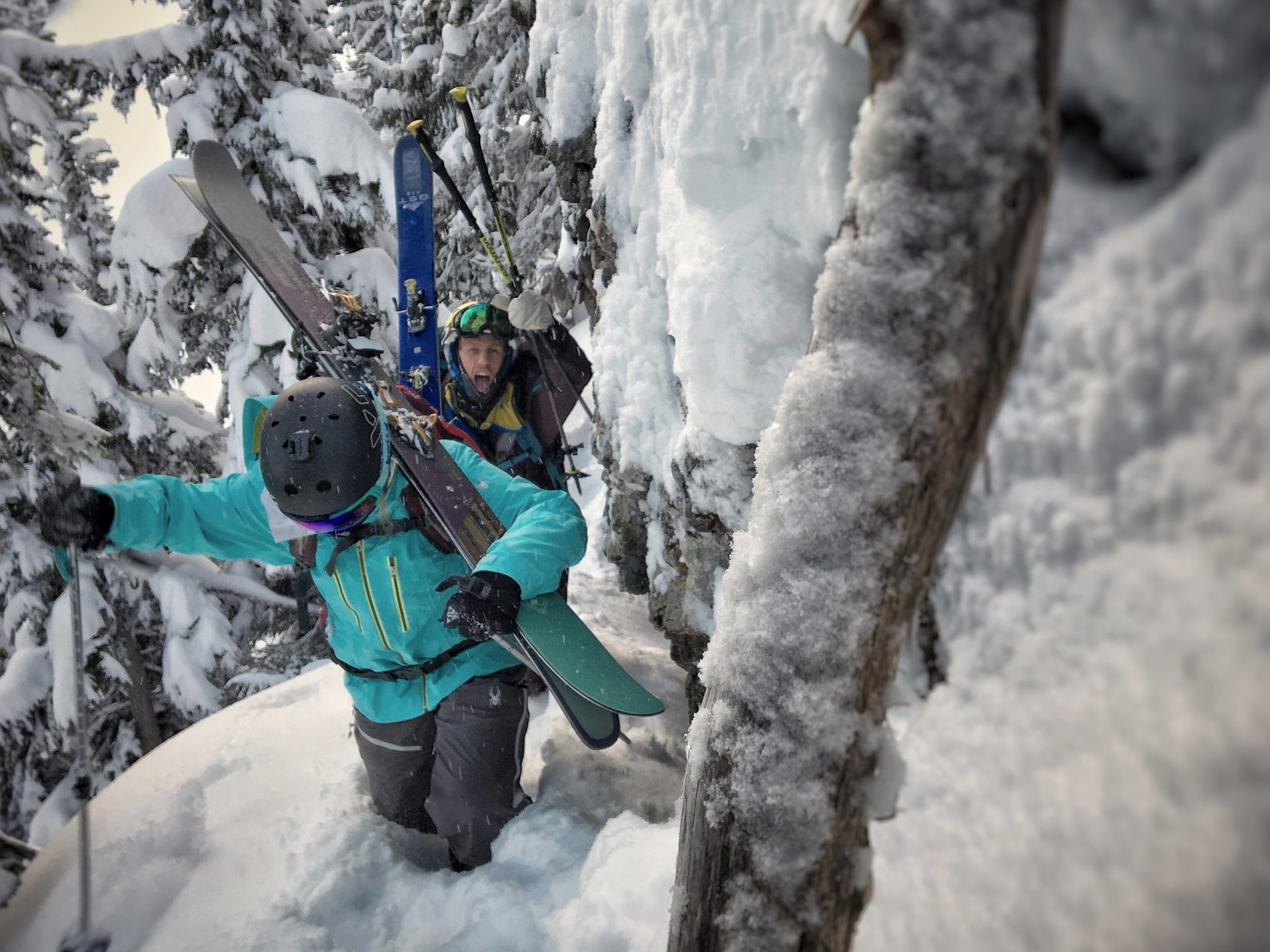 3. Peak2Peak to Blackcomb
After skiing in the trees to your hearts content, head back up Red chair and jump on the Peak2Peak over to Blackcomb. This is a good opportunity to have a quick water and snack break. Once you're back on hard ground, ride down to Glacier chair, which will take you up to Blackcomb's alpine.
Towards the top, to the looker's left, you'll spot a line up of keeners, all jostling to get up Spanky's Ladder. It's well worth the hustle as a two-minute boot pack gives you access to selection of steep, open powder bowls and more sniper lines for the courageous.
If you're feeling for something more mellow, instead of Spanky's you can take Showcase T- Bar up to Blackcomb Glacier for some open powder 8s.  If there is a lot of snow it make take a little longer for this area to open, but it's definitely worth the wait.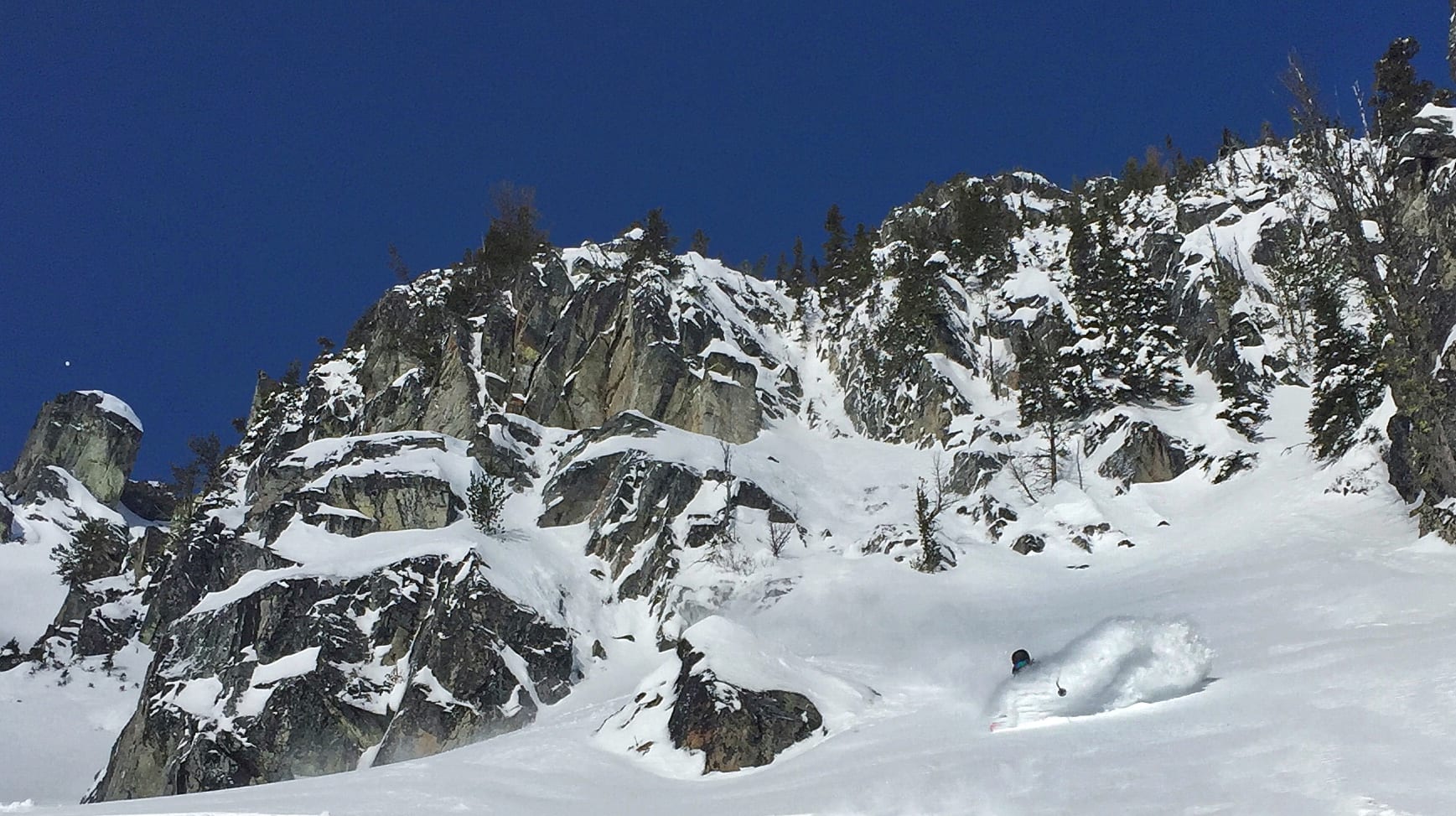 4. Flute Bowl
As an alternative to taking the Peak2Peak over to Blackcomb, Whistler's Flute Bowl is another great alpine option.  Take Harmony or Symphony chair to the top. Make your way to skier's right where you will find yourself at the edge of the ski area boundary. Follow the signs and hike up the ridge to Flute Bowl. You can boot pack or use your ski touring set up.
Take a deep breath and a few moments to take in the views and a day well spent in the mountains. If you are planning on skiing down through the backcountry gate, make sure you bring a buddy, your avalanche equipment and know where you are going.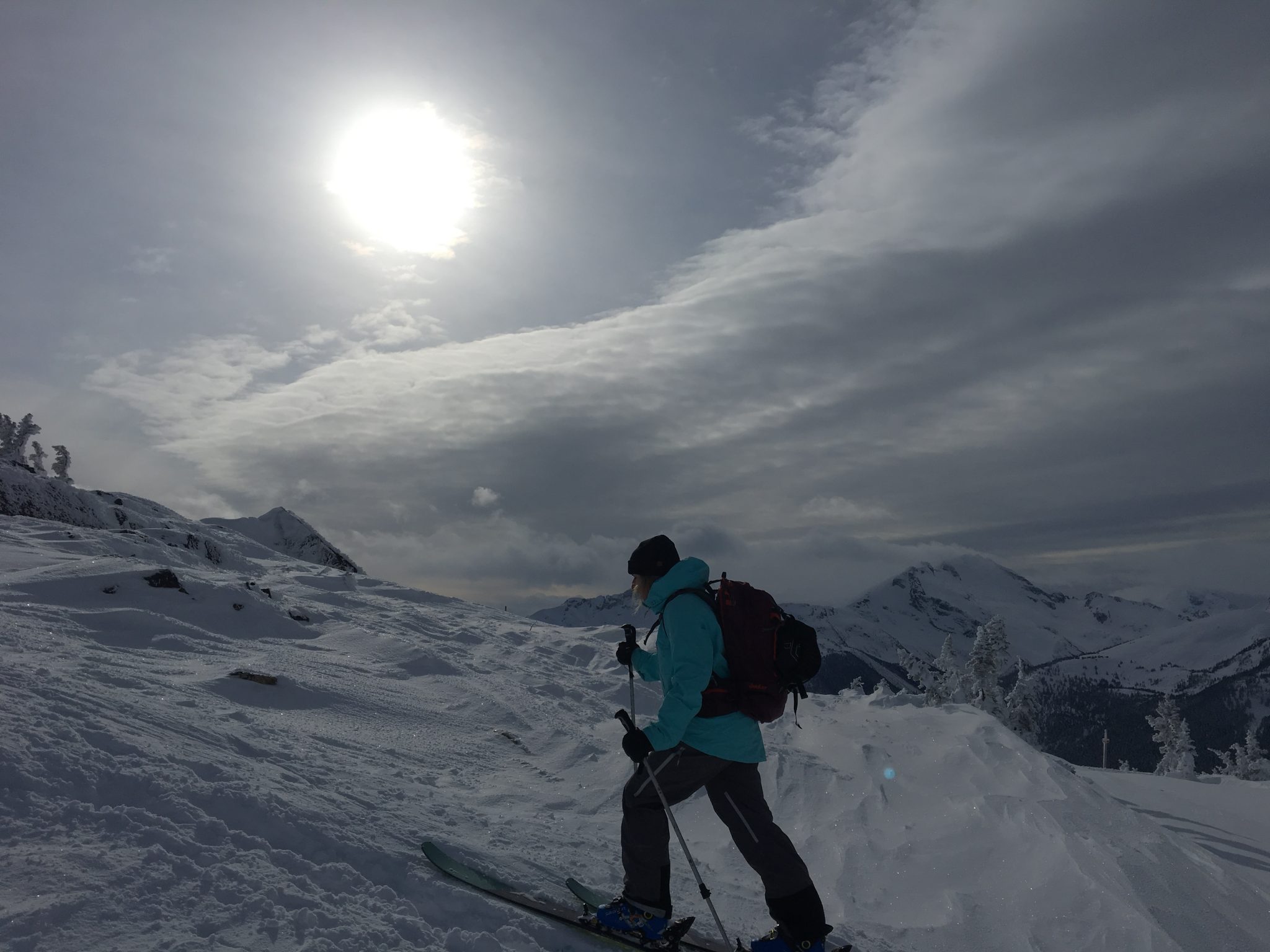 5. Après Ski at Bar Oso
A big day skiing powder usually calls for some kind of celebration. While we are big fans of the Canadian tradition of beer and poutine, if you're looking to avoid the wide screen TV sports bar vibe, check out Bar Oso in Whistler Village.
This Spanish style eatery offers great tapas, the best cocktails in town and a cosy, chic atmosphere. Happy Hour is from 3-5pm and includes a tapa of the day and glass of sangria for $7. Just remember there is only room for 34 people so be prepared to wait your turn.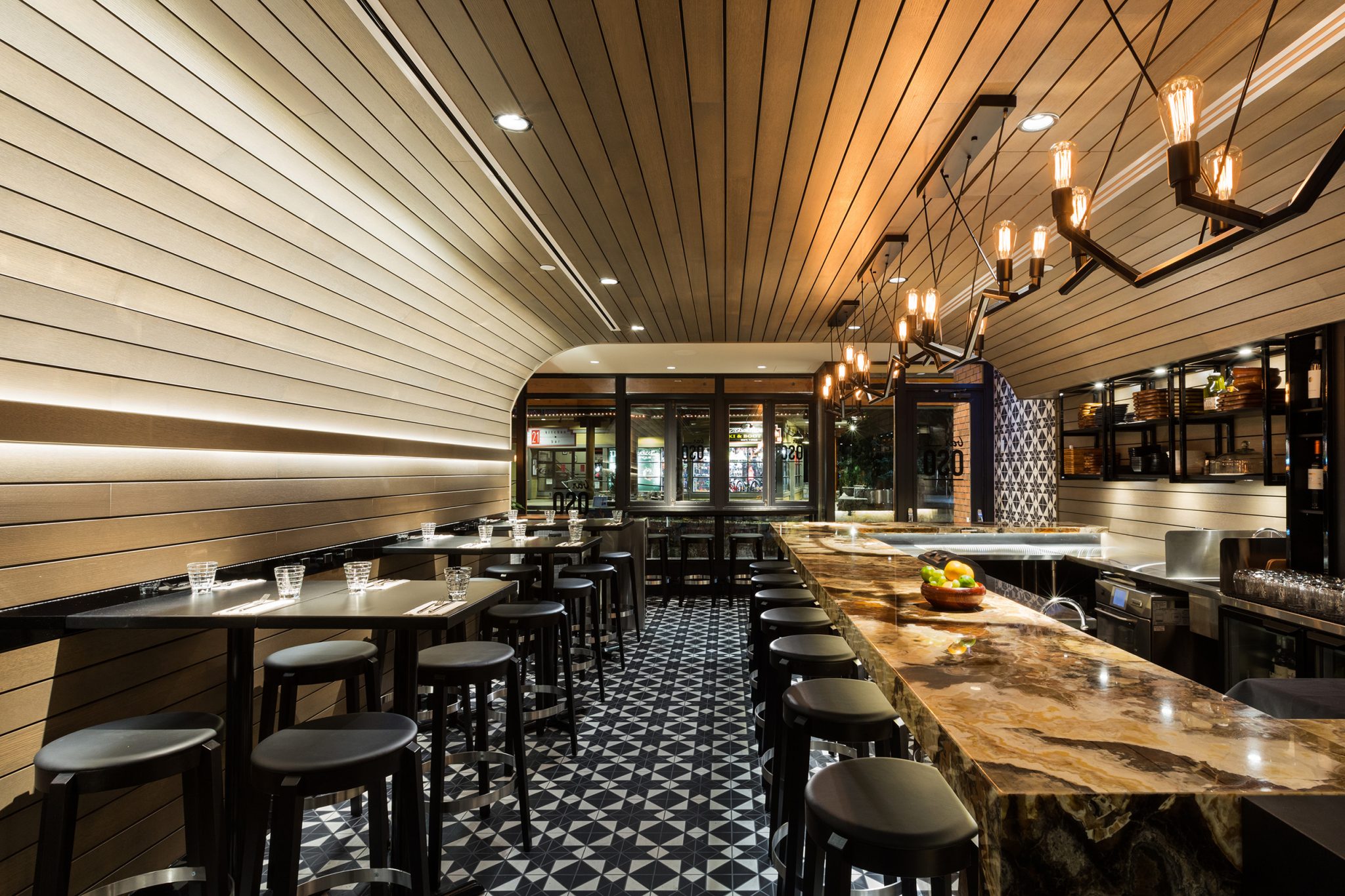 Follow Anna Segal and her sister Nat Segal as they face their fears and 'find the line' while filming their new ski documentary Finding The Line.