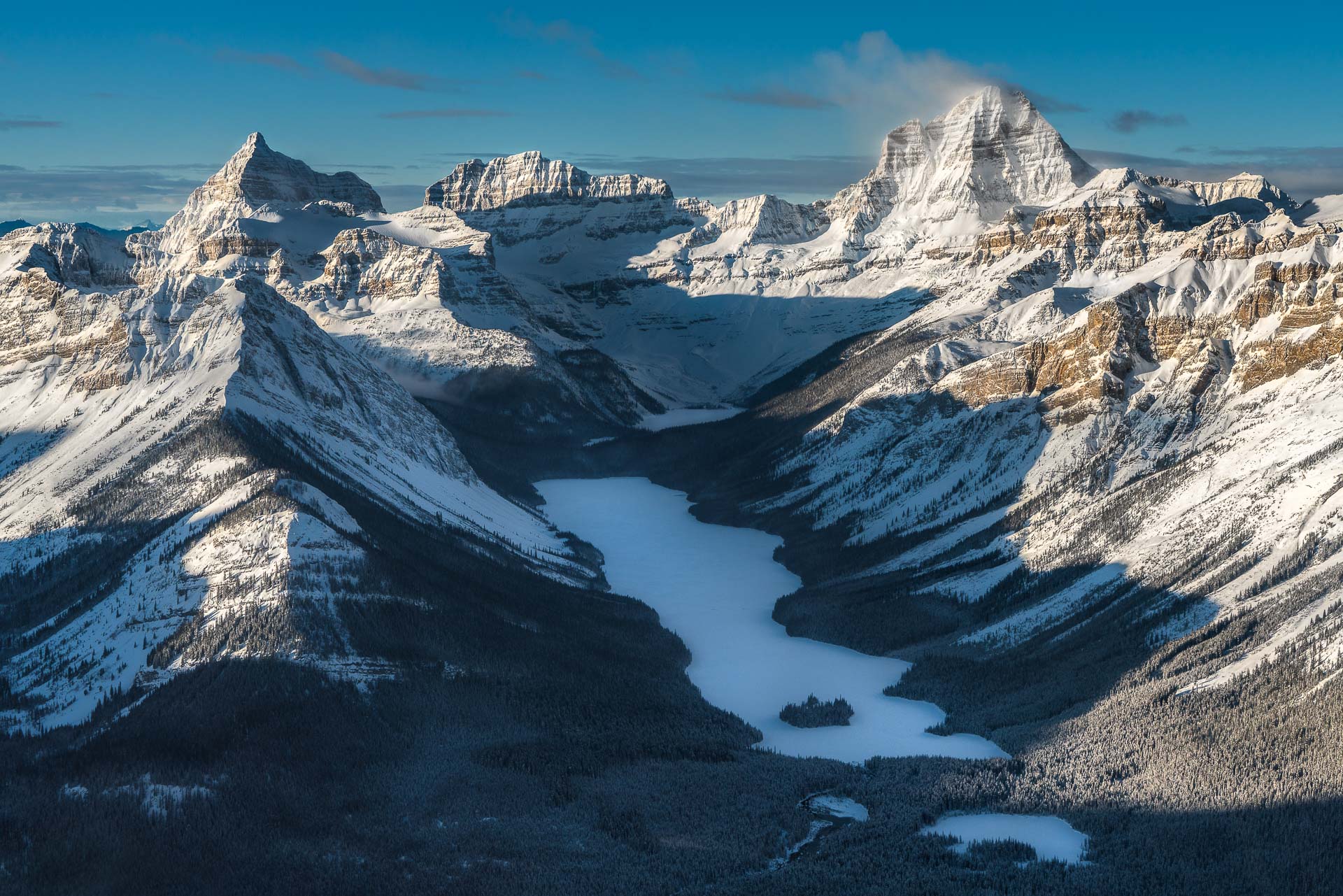 Some ski destinations just scream winter wonderland. Banff and Lake Louise in Canada's Alberta are two of them.
You may come to Banff and Lake Louise for the skiing and choice of three ski resorts but you'll stay for the picture postcard heart warming adventures.
Ice skating in an ice castle
Lake Louise is stunning year round but come winter it freezes and creates one of the world's most beautiful natural ice rinks in shades of frozen sapphire blue and emerald green when skaters hit the ice under the gaze of the Victoria Glacier. Then along come the ice carvers and create an Ice Castle that even Disney would covet. Rent skates from the Fairmont Chateau Lake Louise and channel your inner ice dancer.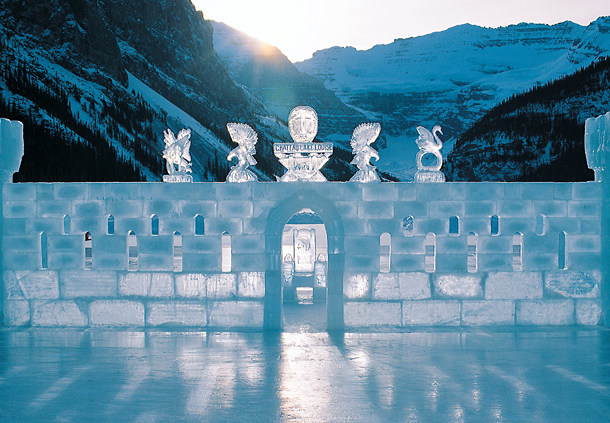 Sleigh Rides
If you prefer someone else to do all the work then jump in a sleigh and let the sleigh, driver and horses do all the work as you stay warm under a blanket and take in the views from ice falls to mountain peaks, frozen lakes and snow laden forests.
https://youtu.be/cFAbzCZeO64
Mush mush, dog sledding
Take a two hour ride behind a herd of huskies and get a chance to 'drive' the sled yourself.  Take a break around a camp fire or take a longer tour and enjoy a Canadian cooked lunch. Snowy Owl dog sled tours are a humane and ethical dog sled crew with lasting bonds of care with each husky in the pack. Sleds are handcrafted with foam padding and pendleton blankets for comfort.
Delirium Dive at Sunshine Village
This is the kind of activity that will warm your heart with adrenalin. You'll need an avalanche transceiver and a guide to access the in resort gate to get to the deep and steep face known as Delirium Dive at Sunshine Village ski resort. Prepare to hike, how far and how long depends on which line you intend to take back down on your skis or snowboard.
Ice fishing
This is adventure in comfort with heated huts over the ice on Spray Lake so you can fish in warmth. If the weather is blue bird and calm then you can sit out on the ice and fish from outdoor holes too. You'll catch lake trout which will be cooked up on site for lunch.
Fly high in the sky
Take a helicopter scenic tour over Lake Louise and the surrounding aqua marine coloured lakes, massive glaciers and waterfalls and snow covered peaks and experience the breathtaking beauty of the region from the sky.
Soak in Banff hot springs
Health lovers have been soaking in Banff's mineral hot springs for over a century. The thermal waters here are filled with sulphate, calcium, bicarbonate, magnesium and sodium in water temperatures of 37 to 40 degrees celcius. The healing waters will soothe weary ski muscles while inhaling the fresh mountain air surrounded by crisp snow.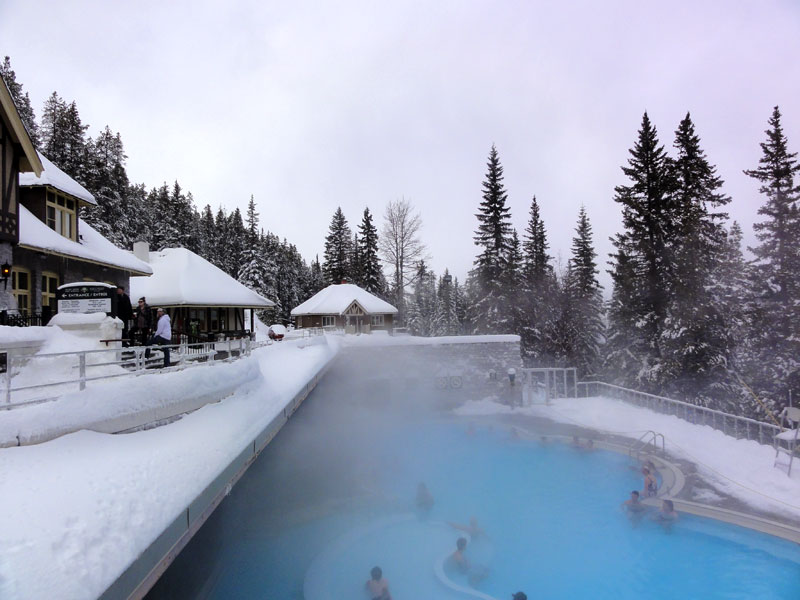 Join our SnowsBest social community on Facebook, Twitter, Instagram and YouTube