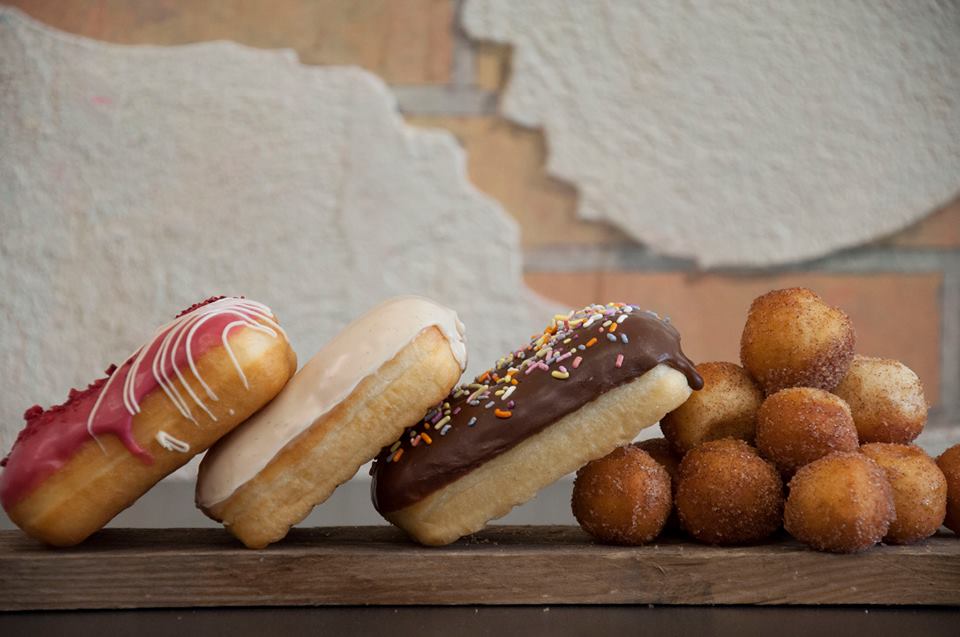 You know those tragic people that always post pics of food on Instagram? The ones that bitch about burnt coffee and think American filter coffee is treason? Well, I'm one of them.
It takes a lot to impress Australian palates brought up on fresh coastal produce and a long migrant history of coffee crafting, when in rural America. And lets face it most ski towns in the USA are remote and face the challenges of produce transportation and regular access to fresh clean produce and skilled labour. Many, like our own ski fields in Australia, will have a stand out restaurant or two or three but few, again like our own ski fields, can live up to the consistent big city foodie standards of San Francisco and Portland or the fine dining delights of Chicago.
The quietest food achiever in ski town America has to be Park City.  A mere half an hour from both a big city and an international airport helps with both food cultural influence and access to local and fresh flown produce. Entrepreneurs are well supported in this town where Olympians sit side by side with tech founders and start up incubators.
Chefs and food creators here are international in a country where savory can often taste like dessert and Mexican is the go to spice influence. But then Australians are responsible for the Chiko Roll, deep fried Mars Bar and Vegemite so we can't point the finger.
If we were to point that finger, it would be directly pointed at Park City as a go to arrow for anyone who likes to eat well while on a ski holiday and for Aussies who scoff in the face of bad coffee. With Campos Coffee at PCMR, Harvest Park City downtown, Five 5eeds at The Market in Park City, Three Pines in Salt Lake City and Ritual on Iron Horse in Park City all pulling a damn good bean and barista you won't be spitting out burnt black liquid here.
In the interests of public palate safety, we've listed 8 new to new-ish to established dining destinations to tick off your breakfast, lunch and dinner list if you find yourself in Utah this winter.
Harvest Park City
Australian, Emma Jane Worsley, has a Sydney food pedigree and is the name behind the revamped House of Ullr in Thredbo. She has put her natural style and flair into the design and food detail of Harvest Park City with a clean fresh interior with gold, white and exposed wood detailing and a menu speckled with Bondi breakfasts, Alexandria style coffee and well, you get the hipster drift complete with washed out aprons and flannel shirts.
Expect smashed avocado on sourdough with poached eggs, a Harvest breakfast tart, protein smoothies, flat whites, Vietnamese pork rolls, salmon quinoa and even chocolate freckles served with your bill. With a downtown 820 Park Avenue location right under the town chairlift, this pumping place opened in November and will be rocking from side to side come mid winter.
Freshies Lobster Co
Fresh authentic New England style lobster rolls in Utah. Yep, that's right. The team behind Freshies Lobster Company are already known for their caravan style lobster rolls throughout summer. Now they're opening the doors on a permanent location on Prospector in Park City this December with a focus on sustainable and biodegradable and that all time fresh lobster flavour.
Vessel Kitchen
Whadda ya know, turns out fast food can be good for you. Vessel Kitchen in Kimball Junction opened in summer this year and boasts a healthy menu with a farm to plate philosophy, quality ingredients and healthy choices designed to fuel your body to feel good. Their mission? To serve delicious affordable food in a warm, inviting atmosphere. Well, they've nailed it. The seasonal menu boasts yellowfin crude salads, house made falafels, market plates, shakshuka bowls with low carb high fat options, gluten free, full wheat, whatever your 'thang'.
Five 5eeds
You may know Andrew and Tiffany Percy and their 'five seeds' from the Mt Buller Racing Club. We know them as the smiling faces behind Five 5eeds cafe, a shrine to interior design in the strip mall next to The Market behind the Liquor Store near the Police Station – got it?
The stylemeister couple employed Australian design agency, Hecker Guthrie, from Melbourne to work on the branding and interiors, have imported their crockery from Robert Gordon potteries in Australia and aprons from Geelong. They even flew their chef from Utah to Melbourne for a foodie tour of their favourite hot spots for inspiration.
The results were revealed this week and are mouth watering with breakfast salad, hot cakes, steel cut oats with marscapone, smashed avocado, shrimp tacos, crumbed chook and even googie eggs and lamingtons.  But surely best of all is the sexiest coffee machine in the history of coffee machines with Utah's first Mod Bar coffee system and Mio coffee from Melbourne.
Handle
Handle is the kind of bar and restaurant that just oozes attitude, in a good way. You'd expect the service to be bolshy and dismissive simply because the place is just so cool, but it's not. The award winning team here are affable, approachable, fun and damn good at what they do, which is serve up delicious farm to table food from a dedicated team led by executive chef Briar Handly.
Food offerings here are seasonal so what's on the menu now may not be what is on the menu then. You can expect a fusion of Japanese flavors, American influence, international flare and vegetable sides that are meals unto their own. Try the cauliflower and the Brussel sprouts and thank us later.
For dessert go the NY Times favoured Caramel Pudding in a jar. The restaurant has recently attempted a version of a pavlova but if you are a Kiwi or Australian we would say, again, stick to the caramel pudding.
River Horse Provisions
The team behind Riverhorse on Main (Park City's favourite fine dining restaurant) are opening the doors on Riverhorse Provisions this season, a deli style take out market and dine in cafe that will open at 7.00am before first lifts and shut at 7.00pm after the last run.
Our tip?  The polenta French toast sticks with Nutella, house made Mac n Cheese and the selection of Canadian poutines.
Naughty Donuts
"Naughty Donuts are small-batch, artisanal donuts made with the finest all-natural seasonal ingredients, locally sourced whenever possible." Ok, I'm sold.
Brioche donuts, gluten free donuts, no nuts and allergy inducing ingredient donuts, High West distillery maple glaze donuts and a 1pm to 3pm donut happy hour from Tuesday to Sunday. Need we say more? Yes, we should tell you they are also near Five 5eeds behind the State Liquor Store in the same strip mall as The Market, down behind the police station not far from the post office, right?
Oh, ok, they all have a 'lamington donut' they are making for Campos Coffee this month. We have yet to taste but will report back in when we do.
naughtydonuts.com
Eva's Bakery
Ok, technically this bakery isn't in Park City, its in downtown Salt Lake City but the products are so good we think it's worth the short uber drive. Named after Eva Coombs who back in the day was known for a love of butter and organic wheat, Eva's Bakery is founded by her great grandson with a dedication to French Cooking. The Bakery specializes in artisan breads and French pastries and if you can't find time to go their personally you'll always find a limited range of their products at Harvest Park City.
There is always something new opening in Park City so check back, you never know what will pop up next, a Gelato Messina?
Read more in the Australian Financial Review guide to good coffee on a USA Ski Holiday.