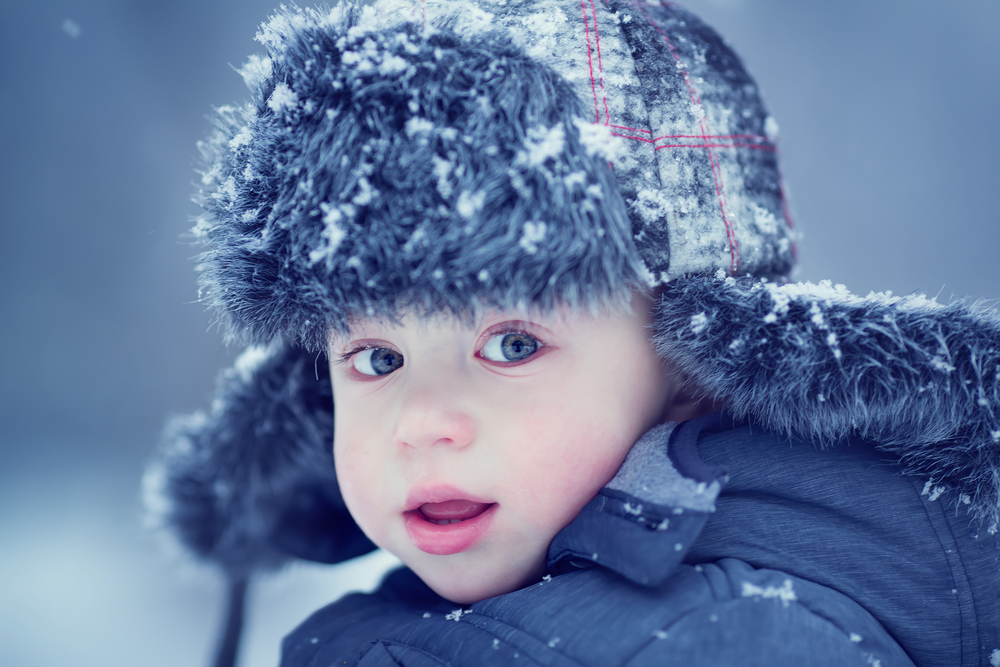 Kids too young for ski school? Don't let that stop you from heading to a ski resort for some turns of your own. Tristy Sheridan writes for SnowsBest. 
Are you, like me, addicted to snow? We dream about holidays in Japan or Europe, American or Canada, sometimes we do a season somewhere and all the while time marches on.  Many of us start down the family path, and then have kids. Snow can, if you're not careful, become a distant memory.
Some choose to put the snow love on hold till junior can click into skis or a snowboard but thanks to many ski resorts' commitment to childcare facilities, there really is no need to give up your addiction as most resorts now offer childcare services up to the age of 5.
Here's 8 reasons why childcare is a valid option
YOU GET TO GO SKIING/RIDING! (Did I just shout that?) Instead of sitting in your chalet or flat, bouncing your cherub on your knee, you'll be out shredding the slopes, hitting the powder stashes, or cruising the groomers.
Your child will be looked after by professional childcare staff. In Australia all childcare staff have to be qualified, have first aid, asthma, and anaphylaxis training. So you can relax knowing your precious bundle is in the best care. In the USA childcare is so fantastic you'll want to be a kid yourself just for the activities alone. Run by registered and licensed childcare professionals, the purpose built Treehouse childcare facility at Snowmass in Aspen has a registered nurse on site at all times.
You get to have some adult time while on your holiday – which lets face it, is hard to come by on holidays with kids.
Long lunches. Need I say more? Well yes actually I do. Picture this; rain, wind-hold, foul weather, stuck indoors with a toddler who is trying to run up the walls and create a new colour out of breakfast. Drop them off at childcare, hit up that nice restaurant, the one with the open fire and extensive wine list (or beer if you prefer) and enjoy, even if it is only for a few short hours.
Ski time with your significant other. If you don't have a nanny with you, a skiing holiday usually entails one parent watching the kids while the other skis, and then swapping out at Lunch. But taking turns is hard, you watch the clock while your partner is out enjoying first tracks and when it comes your turn it's turned to slush. Using childcare means you both get to enjoy the snow together, or if you're on your own, you get to ski or ski with friends.
Enjoy ski time AND baby time.  A half-day is great for young bubs as mum gets to go out skiing/riding without feeling to stressed about leaving bub.
Childcare in the snowfields can be a great introduction to snow. If the centre is equipped with an outdoor area the littlies get to go out and play in the snow. The problem with toddlers is they pull of their gloves and get cold quick, so the staff just bring them back inside to warm up in a no stress environment.
Your kid gets to socialise with other kids. If your child enjoys playing with other children, but is no quite old enough for ski school, they may really enjoy having other children to play with on their holiday.
Check in with the resort childcare before you book your holiday as fees vary and not all resorts take infants. Whistler charge CA$95 per day for toddlers aged 18 – 48 months.
Big White in Canada's Tot Town Daycare was voted "Best Place to be Abandoned by Your Parents'" by Ski Canada Magazine. Book your 18 month + in here for the day for CA$72  a day.
Snowmass in Aspen take kids from 8 weeks old to 4 years old at the Treehouse Kids Aventure Centre from US$174 per day.
It's not cheap to take a baby to the snow, but consider it training for your wallet when they are old enough to actually start skiing and you can't put a price on the freedom of skiing for yourself.
Tristy is a self confessed ski addict. She spends winters living in a tiny flat with her husband and 2 kids, and summers dreaming about skiing OS. Tristy works in the snowfields and has done on and off for 17 years. Tristy is working on a novel and enjoys writing about her passions.