Swiss snowboarder, Gian Simmen, belongs to an elite group of Olympic gold medalists. At the age of 20, he won the first ever Olympic halfpipe event in 1998 in Nagano and went on to score two world championships in the years that followed.
The snowboard legend calls Grindelwald his home snow mountain and has lived in the region for 10 years.
This is his insider guide.
Why Gindelwald
Epic scenery with glaciers, tall mountains and of course the famous Eiger North Face.
Favourite run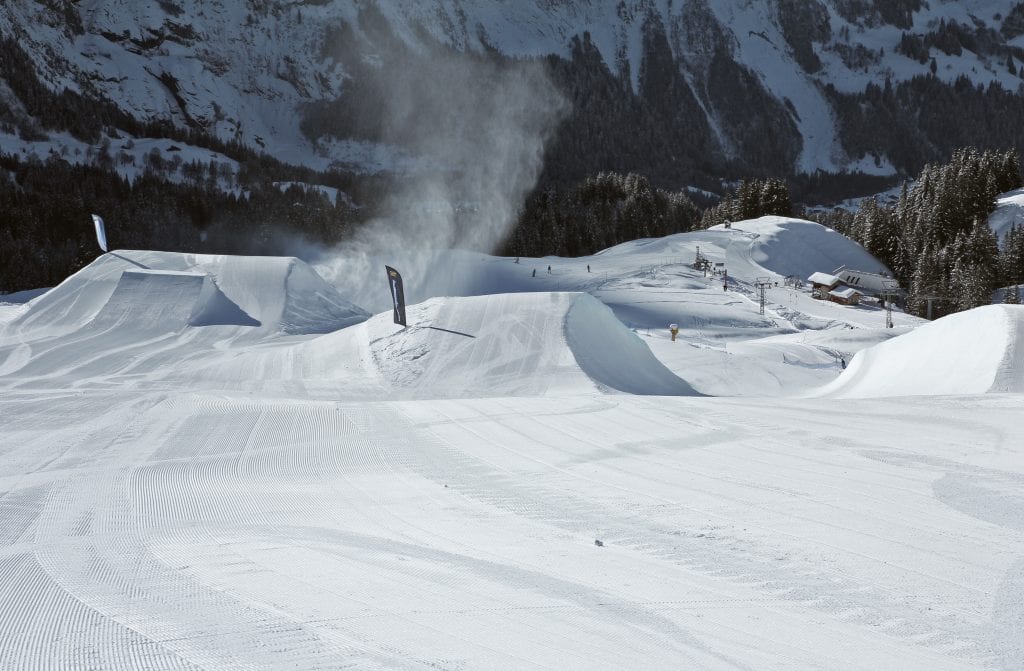 The Pro Snow Park at Baergelegg Skilift, here you can find everything you can dream off. Kickers, Rails, Halfpipe, Turns, and a good Restaurant.
Powder day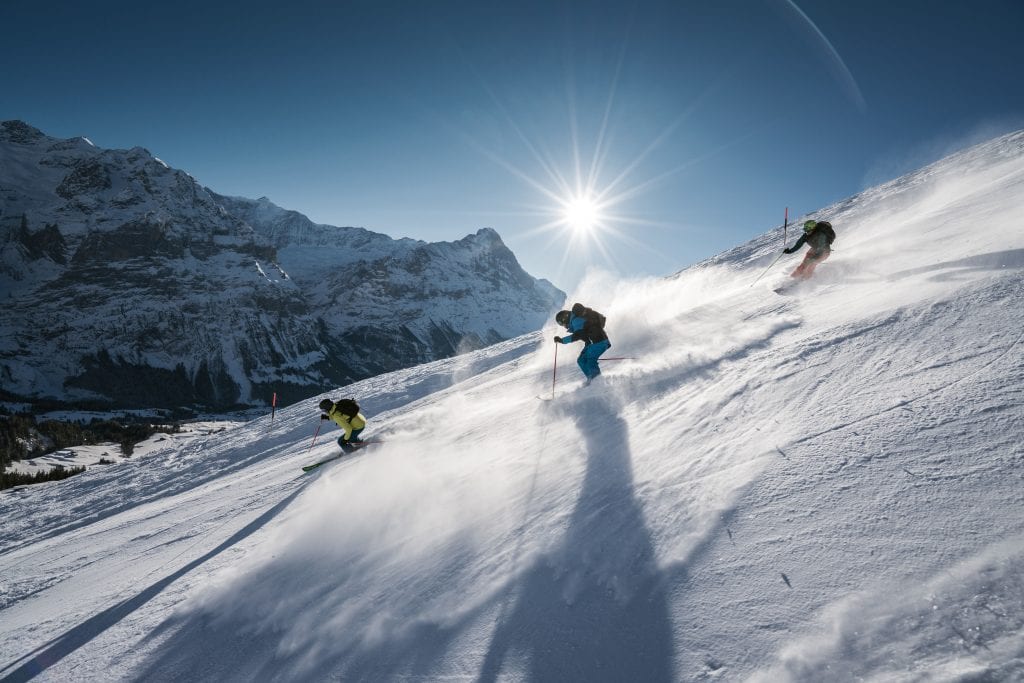 I will take the the gondola all the way up to First and then ride all the way down to Grindelwald. There is a lot of different terrain you can ride, some steep parts some parts in the woods and you can also find lots of fun side hits to jump.
Best après
I prefer the Avocado Bar in Grindelwald, because that's where the good people meet for good drinks and good music.
Best on mountain dining
Self Service up on First. Its quick and its good. The daily menu is always really good and for a fair price or you just grab a plate of Spagetthi to keep you going for the rest of the day.
Favourite village dining
Hotel Eiger Restaurant Barrys, the Mongolian BBQ is the best thing you can eat in town.
Must do activity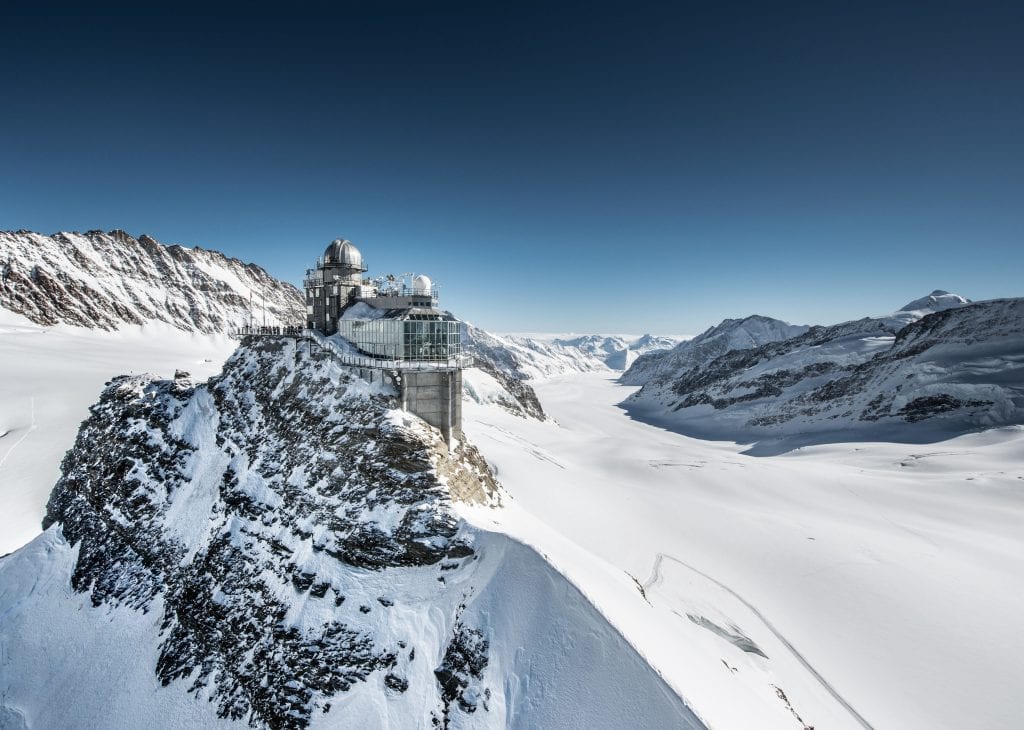 Take a tour up to the Jungfraujoch. It is the highest Trainstation in Europe with 3454 Meter above See level. It's a beautiful place with the best view on to the Aletsch Glacier.
Best coffee
Bärgelegg Hütte on top of the Snowpark.
Hot chocolate
At the Eiger+ Caffee right next to the Sportscenter in downtown Grindelwald.
Best breakfast

Bakery Ringgenberg in the middle of town, good bread, cereal, coffee or sandwiches.
Side trip
Go to Interlaken and visit the Ice Magic Rink in the center of town for some Ice Skating.
Shopping
Main Street Interlaken, just look in to the side streets and you will find good shops hiding between all the watch shops.
Date night
Ice Magic in Interlaken and have a drink afterward at the Bar on top of the Hotel Metropol.
Best family activity
Sportcenter in Interlaken with swimming pool, hockey rink, indoor rope park.
What should visitors not leave your resort without doing?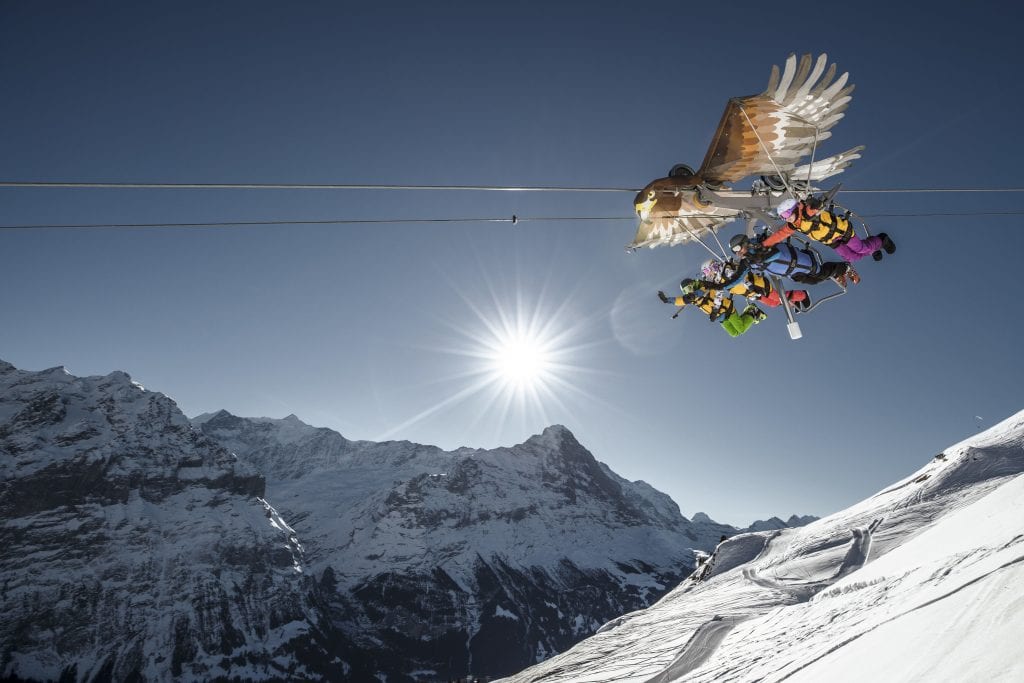 Taking a ride on the First Glider up on Grindelwald First, the ride is included in the skipass.
What item should visitors take back with them?
Their cellphone filled with pictures they share on their networks and show to all their relatives.