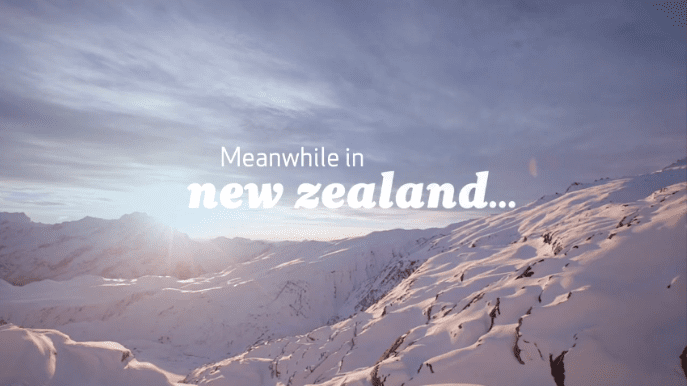 There's one thing New Zealand has that Australia doesn't right now. Heli skiing.
The creative team at Air New Zealand's brain headquarters know how to put a helicopter to good use.
So they threw three old school skiers and boarders into the skies and deposited them on a mystery peak in the great Southern Alps of New Zealand to promote their daily flights to New Zealand's ski slopes.
The result? A blend of old and new, well, you can see for yourself.
The only thing missing is a yodel.
To book visit www.airnewzealand.com.au
Join SnowsBest and Miss Snow It All's social chatter on Facebook, Twitter and Instagram.
Read more: Treble Cone opens this Friday
Read more: Remarkables open this Thursday