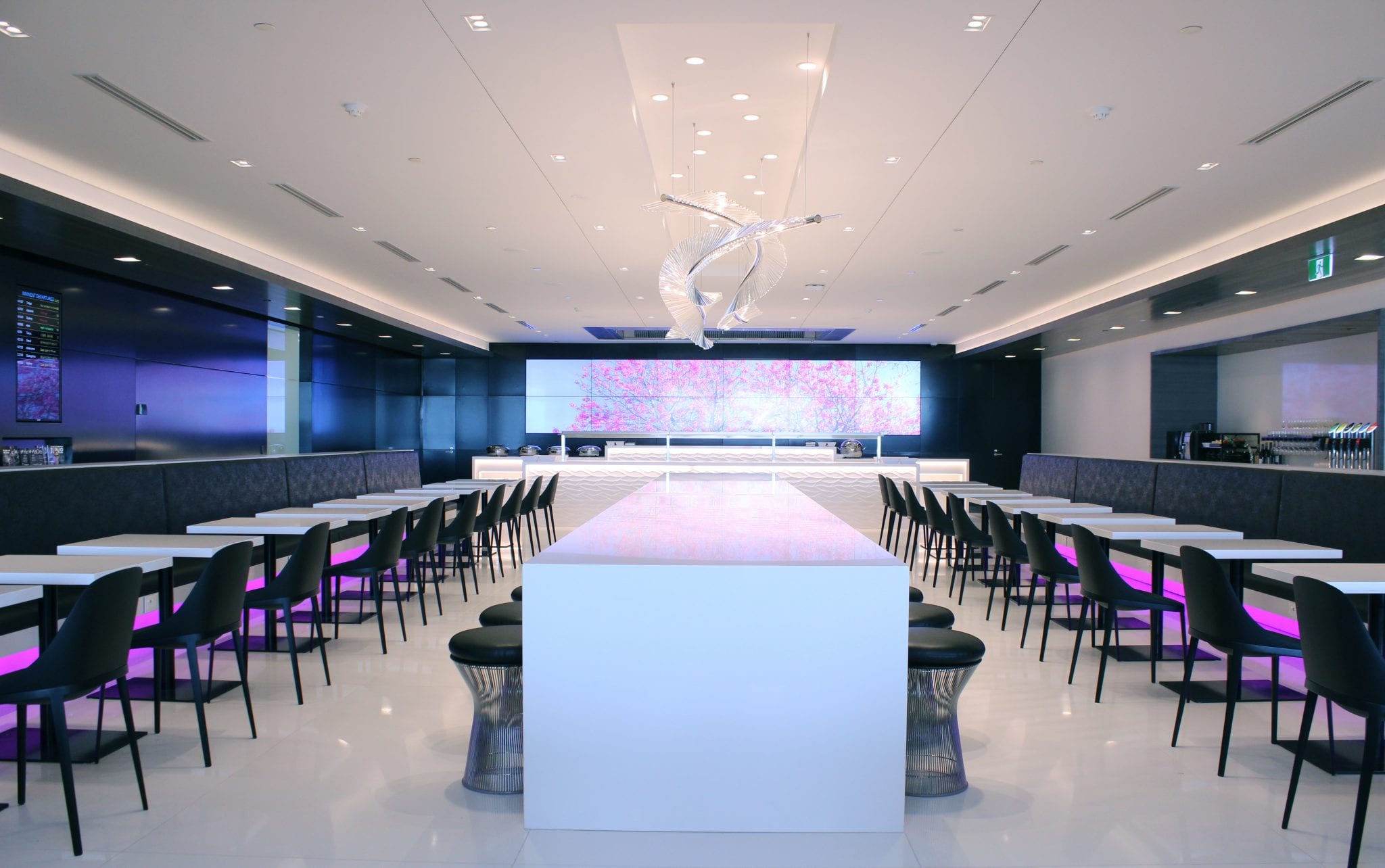 Air New Zealand has today unveiled its new flagship international lounge at Auckland International Airport featuring an ultra-modern design and tailored seating zones to meet the changing needs of travellers whether they're flying for work or leisure.
At more than 2,000 square metres, the new lounge is significantly larger than the previous lounge and can comfortably seat more than 375 customers.
The lounge is located in a different area of the terminal from the current lounge. It overlooks the runway and features a covered outdoor terrace and fireplace offering a year-round outdoor area with views of the runway.
The Auckland International Lounge was designed with award-winning global architectural firm Gensler, which also partnered with Air New Zealand on the new Sydney International Lounge and the Star Alliance International Lounge in Los Angeles Airport.
Air New Zealand Chief Executive Officer Christopher Luxon says the sleek new lounge has been designed with feedback from customers in mind.
"With a growing network and customer base, the number of high value customers using our lounge has grown and one of the most common pieces of feedback we receive on our Auckland International Lounge is around space.
"This new lounge is significantly larger than the previous space and can accommodate around 40 percent more customers. Also recognising that our customers travel for different reasons and have different needs, we've created a mix of separate zones to offer the upmost comfort and convenience for those looking to relax, refresh or get some work done before they fly," says Mr Luxon.
Additional features include:
· 24 different styles of seating allowing customers to create the lounge experience that works best for them.
· A new food theatre with cuisine cooked to order at meal times by the lounge's resident chef as well as a buffet offering which customers can help themselves to at any time.
· A central bar area offering barista-made coffee that customers can pre-order directly from the Air New Zealand mobile app as well as premium New Zealand wines and signature cocktails.
· A separate kids' area modelled on a Kiwi tree house with books, interactive toys and the latest children's programmes to keep little ones entertained.
· A business zone with a range of seating and tables with electronic charging, Wi-Fi and printing facilities.
· Enhanced connectivity with more than 300 power points and more than 300 USB outlets.
· A New Zealand-centric design featuring large scale digital screens with looping time lapse imagery of New Zealand scenery and a "digital ceiling" over the bar area to reflecting the changing New Zealand sky.
Gensler Principal Architect David Loyola says, "The challenge was to design a lounge that reflected the Air New Zealand brand, responded to the unique sense of place, and elevated the customer experience. We are optimistic we have achieved these goals and it's very exciting to see the project completed."
The opening of the new Auckland International Lounge is another milestone in a four year $100 million programme to redevelop Air New Zealand's lounge network and follows the completion of the new Sydney International Lounge and the Auckland Regional Lounge. More lounge developments are planned for a number of domestic and international ports over the next few years.
The Auckland International Lounge is located on level one of the international terminal and will be available to eligible customers from Tuesday 29 September.