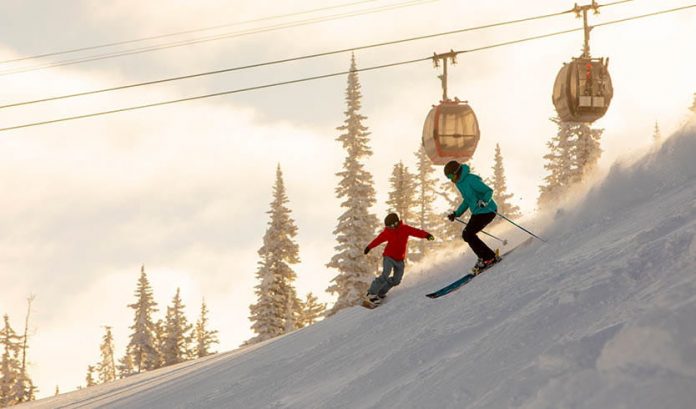 Aspen is the name at the top of everyone's ski and snowboard bucket list with a longtime history spanning from the very first chairlift installed in 1946 through to the A-list celebrities and Olympians that now roam the main streets.
The beauty of Aspen Snowmass is, despite the glitzy reputation, it's not just for the rich and famous. The vibe here welcomes everyone seeking adventure from ski bums to seasonaires to art lovers.
It's this true mountain-loving energy, combined with the terrain and the apres, that has everyone asking – are you even a skier or a boarder if you haven't ventured to Aspen?
We've got six reasons, and then some, to put Aspen top of your border opening list.
1. The terrain is second to none.
We're talking four different mountains – Aspen Mountain, Aspen Highlands, Buttermilk and Snowmass with 5500 acres of terrain.
Aspen mountain punches way above it's weight with tree runs, groomers, steeps and powder bowls accessed from a downtown gondola. Look out for the famous Aspen Shrines in the trees dedicated to the likes of John Denver, Elvis and even Snoopy.
The famed Highland Bowl will burn the thighs with a 45 minute hike up the ridge to access a plethora of black and double black off piste runs back down. You haven't skied Highlands until you've done the bowl.
Terrain park lovers descend upon Buttermilk, home to the X Games Super pipe and over eight terrain parks. The entire mountain top to bottom is terrain park after terrain park.
Snowmass is the big kahuna with over 3000 acres of terrain boasting glades, groomers and steeps and a ton of ski in ski out accommodation perfect for families.
2. It's easy to get there.
Once international borders open up again, all you have to do is fly via Los Angeles, Dallas or San Francisco and connect through to the slopeside airport of Aspen/Pitkin County Airport (ASE) – just 4.8km from Aspen.
It's one of the most accessible Rocky Mountain destinations, meaning you spend far less time in airports and more time on the slopes.
3. The town has a story or two to tell.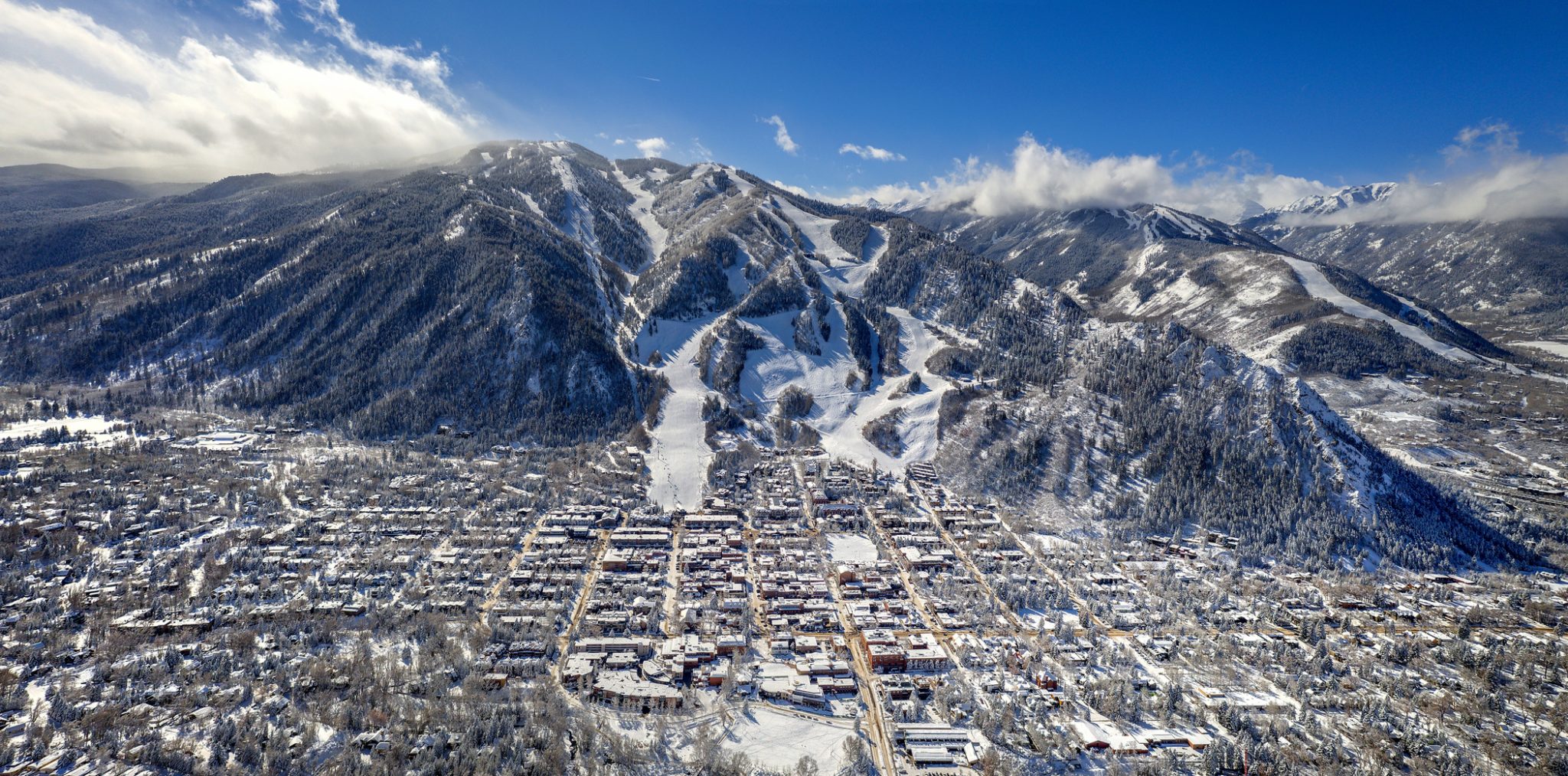 There's a rustic mining and ranching history that runs deep through the soul of the town; a longtime culture that goes back to the hay day of silver prosperity, all the way back to 1879. Everything from the Wheeler Opera House to the Hotel Jerome was built during that time.
When World War II hit, the army trained for winter throughout the slopes of Aspen, with ski enthusiasts returning to the area to build a ski resort once the war was over. The rest is history; since hosting the World Downhill Ski Championships in 1950, Aspen was on the map for being one of the world's leading ski resorts.
It's come a long way since its ranching days. These days, you'll find the focus on art, culture and luxury with a side of adventure; stores like Gucci, Burberry and Moncler to be found right alongside thrift shops and bakeries.
4. Powder day, anyone?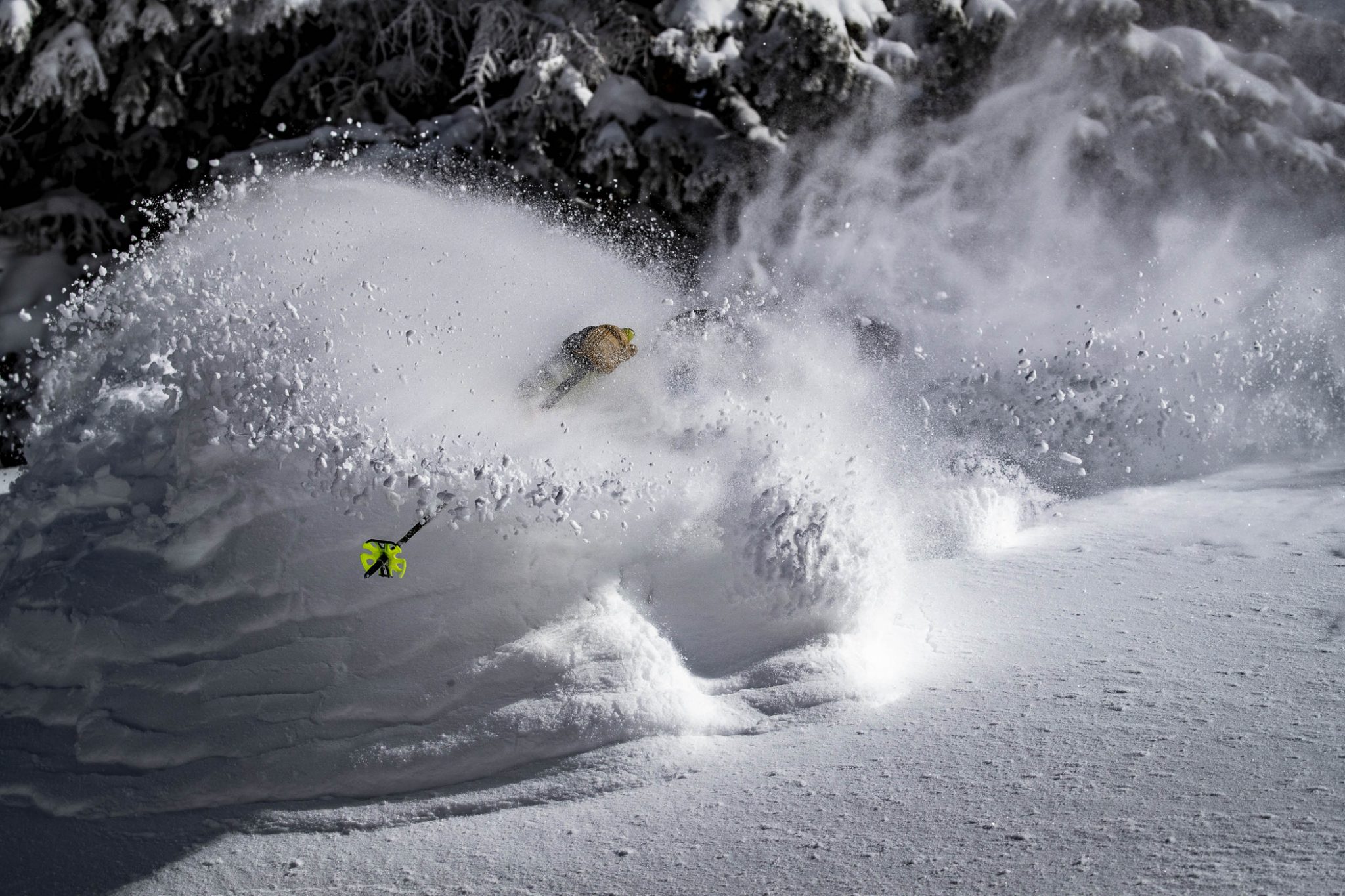 Try an average of over 300 days of sunshine and blue skies annually… yes please. But snowbirds won't be upset about the powder, with over seven metres of snowfall falling in Aspen every season thanks to the combination of interior positioning and altitude.
5. The ski-in, ski-out delivers.
There's a lot of it, too. If you can splash out – and we suggest it here, of all places, because when in Rome, right?  The Little Nell is a slopeside institution. They serve up lemon souffle pancakes for breakfast, truffle fries for apres snacks and lodging that is second to none including a slopeside ski valet.
If your budget is a little more low key, there are still plenty of condos to be found, with 95% of the lodging at Snowmass being ski-in, ski-out. There's also a free bus that runs throughout town for anyone staying off the slopes. Plus it has free wi-fi for those Insta story uploads once you're done with the slopes.
6. The après. Oh, the après.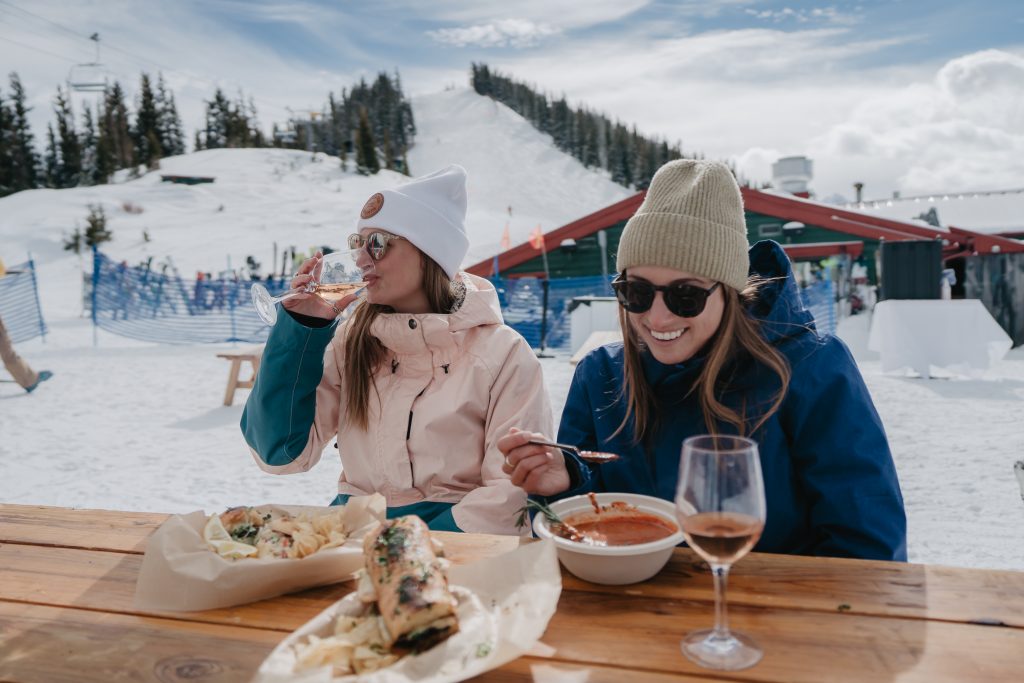 Let's be real… did you even go to Aspen if you didn't end up dancing on the table in ski boots until the lifts closed?
Cloud Nine is the place to be seen and to order a champagne over a long lunch at 10,900 feet; or, if you're seeking out that little slice of history, head to the Hotel Jerome. It survived the Depression and the wars, with everyone from cowboys to Hunter S. Thompson coming through the doors, and has since hosted the likes of Jack Nicholson, Cameron Diaz and Bill Murray.
Convinced? Ready to travel when it's safe to go once more? Find out more about all things Aspen here.