When you think of art – your mind doesn't tend to go immediately to a ski resort. Resorts are generally too caught up in keeping the lifts turning to get anything MOMA-inspired near the ski runs.
But artists have known the creative inspiration of Aspen for decades. Bauhaus leader, Herbert Bayer, called Aspen home. The famed Pop Artist Andy Warhol presented his work at the Aspen Institute in the 1960s and edited the third issue of Aspen Magazine.  Add Ed Ruscha, Bruce Nauman and Robert Rauschenberg who all had Aspen ties, and you have a creative hub steeped in art history.
A love for and focus on art is what sets Aspen apart from the rest of the snow world. It's not only the home of skiing and snowboarding in the USA, it's also home to 'Art in Unexpected Places' – a program which activates artistic expressions across all four mountains of Aspen, Aspen Highlands, Buttermilk and Snowmass, as well as around town.
The benefits? You get to see the spectacular combination that comes from combining two passions in one location – snow sports and art – plus you get a real sense of culture, inspired by the town's rustic mining history.
When it's safe to travel again, this is why Aspen needs to be at the top of the list for both ski and art lovers.
Art in Unexpected Places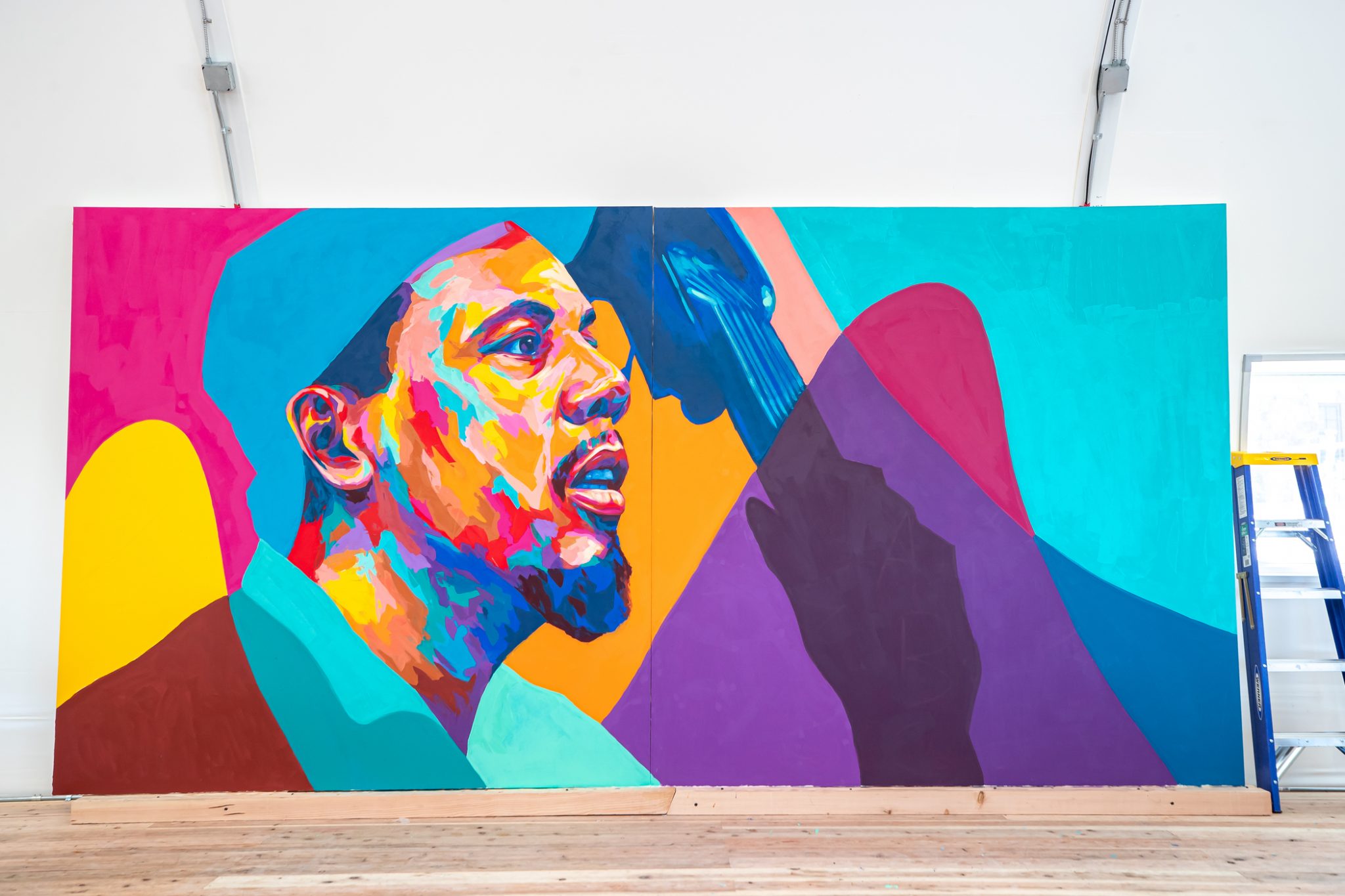 It's no secret that progressive ski resorts need to provide something of interest to all their visitors.
That's how the Art in Unexpected Places program was born. In 2005, the Aspen Skiing Company and the Aspen Art Museum began collaborating to bring contemporary art to wider audiences in innovative ways, with the goal of engaging even the least likely guests.
You'll see something different each season, depending on what's mapped out; however, you can expect public performances, on mountain installations and participatory artworks by contemporary artists such as Yutaka Sone, Peter Doig, Karen Kilimnik, Jim Hodges, Carla Klein, Jennifer West, Susan Philipsz and many more.
Even in a post-COVID world, the resort remains dedicated to keeping the art conversations flowing, resulting in meaningful connection between us all. For upcoming seasons, keep an eye out for some amazing on-mountain art installations, all of which are bound to spark conversations and moments of unanticipated discovery.
Ski pass canvas
For over 15 years, skiers and boarders have accessed the slopes with ski passes displaying different works of art. This is our favourite part; by inviting artists to participate in the cultural life of the valley, Aspen essentially turns lift passes into mini canvases.
A different artist is featured each year, ensuring that you can visit Aspen each season and still want to hold onto your lift pass as a both a ski holiday and art souvenir.
Aspen Art Museum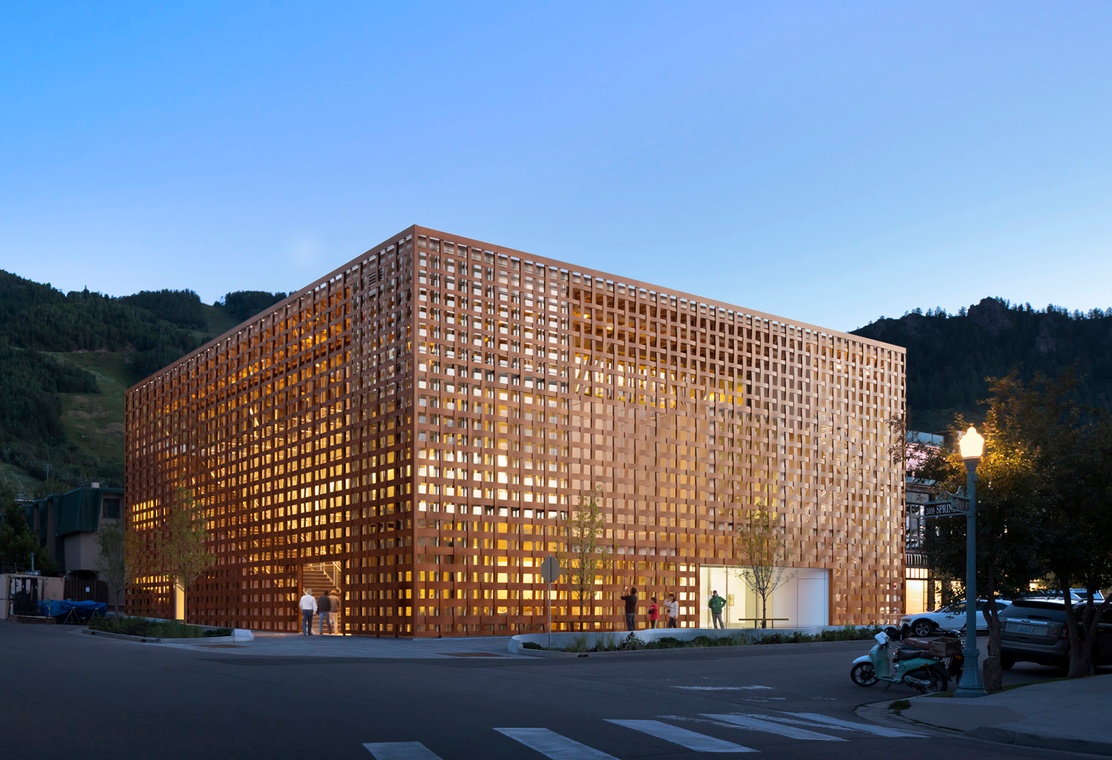 The famous Aspen Art Museum has to be seen to be believed. Designed by architect Shigeru Ban (winner of the 2014 Pritzker Prize), the gallery boasts four levels with eight exhibition spaces, including a roof top sculpture garden.
Architecturally incredible, and full of thought-provoking exhibits, it's not just a throwaway gallery for something different in town; it presents the newest, most important evolutions in international contemporary art, and has been around since 1979.
It's perfect for a down day in the weather, or when you just want to do something a bit different beyond skiing and snowboarding to get your culture fix in. Plus it's sure to blow away any art lovers in the group, and give you something to discuss over your après.
This winter, the Aspen Art Museum will be home to "Andy Warhol: Lifetimes". This international retrospective is a one off, only to be seen in Aspen. Expect a mix of his work from his Sex Parts and Torsos series alongside his Ladies and Gentleman series.
Did we mention the writers?
It's not just about the visual art in Aspen. The longtime culture centre of Aspen runs deep and goes far beyond its indulgent side; those who once arrived to chase the silver ore have led to generations of interesting people.
Hunter S Thompson used to write and indulge in a tipple in town. If you want to see where he found his inspiration, head straight for a drink at the bar of Hotel Jerome.
Find out more about all things Aspen and its art program here.