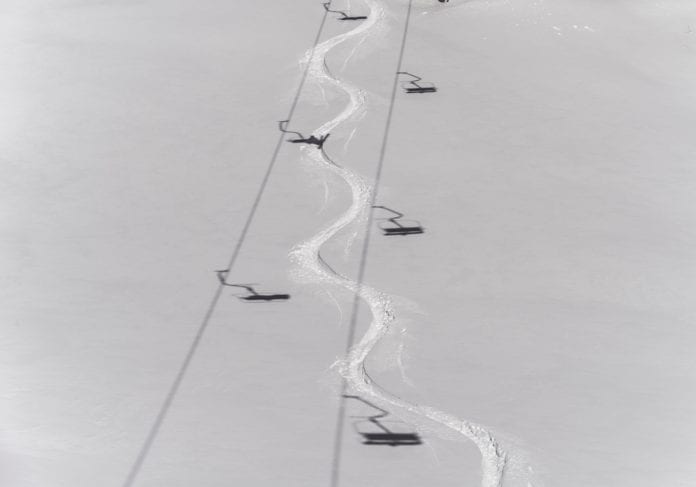 The rumours are swirling as ski resorts on both sides of the ditch spend no doubt countless hours in Zoom strategy meetings, covering all likely options available in the coming winter months during a pandemic.
The key question to keep these businesses going in the post coronavirus years ahead is, will it cost more money to operate in a reduced but safe capacity than it will to shut altogether for one season only?
Some resorts may make their choice based purely on that equation. Others may take the loss for a future gain and open with restrictions, in order to keep the local community in some kind of employment and give some relief to small businesses that rely on a ski season for income. We hope none have to take the former and that all are in a position to take the latter option (so long as it's safe).
Sadly a number of alpine seasonal tourism businesses still may not survive, with or without a ski season, especially in Australia. The 2020 Aussie winter was always going to be a crucial one for local tourism after the 2019/2020 bushfire season tore through many regions, taking the beloved Selwyn Snow Fields with it. The COVID-19 pandemic feels like a double punch while you're already down. 
Australian skiers and boarders are living in hope, and so they should. Yes, we know the virus loves the cold and that some of those who have had COVID-19 in Australia and New Zealand, returned home from global ski resorts. But knowledge is power and can help determine a safe season policy that works.
One thing coronavirus has taught us, is how ingenious humans can be in adapting business to ensure safety is prime while keeping cash flow going. 
Australia
We know that New South Wales resorts cannot open until after June 29 under the current state order of health and travel. However that may be lifted earlier, though unlikely. Either way, traditionally the snow comes in later in the season anyway, so a later season is still a possibility based on curves, stats, governments and more.
Social distancing remains in place for the time being, as does human gathering restrictions. So the the other big issue for Australian resorts is, how to open while keeping both if they are still in place. Trust us, it can be done.
Chairlifts can be reduced to two per seat, lines can have markers for 1.5 metres apart and the number of lift passes sold each day can be capped, akin to Deer Valley and Powder Mountain in Utah who have long restricted their numbers daily for a more spaced out experience. 
It's also important to consider the health and safety of the locals and the capacity of the medical system of the regional areas that the ski fields operate in. Again, that nods to a later season when travel restrictions may be lifted. Then there's the topic of accommodation…
Australia's ski fields are yet to announce any definitive changes to the season ahead other than to say they are all working on ensuring some lifts are safely turning, unless they legally can't be. Though Snow Australia cancelled the July Interschools competition in New South Wales, they have yet to cancel any later in the season. 
The overall message from the Australian Ski Areas Association is stay at home to flatten the curve and protect our season. While resorts have changed their cancellation terms and extended their season pass payments, the general belief (or hope) is some kind of season will run with a late opening with appropriate safety policies.
New Zealand
Across the ditch in New Zealand where the country remains in a strict four week lockdown, some resorts have made more detailed announcements, yet all remain hopeful of a ski season. It will be one that will focus on locals as their main international inbound market, Australia, is restricted from travelling to New Zealand.
Craigieburn club field in the Canterbury region relies traditionally on locals and club members with a handful of adventurous international skiers. They are opening in 2020, however, to club members only and all overnight on mountain accommodation will remain closed. 
The North Island's Mt Ruapehu ski fields alerted their customer base in an email last week, to the possibility of reduced operations in 2020 after the company revealed maintenance is now behind schedule due to the lockdown and financials are super tight, even with reduced staff and wage cuts. 
Down south in Queenstown we've heard all the rumours. Some rumours say The Remarkables will not be opening this season as the new chairlift will now not be complete, leaving Coronet Peak the main resort for locals. As the Southern Lakes ski fields are likely to lose forty percent (Australians) of their customer base due to border restrictions, this may be the sensible option.
In Wanaka the rumour mill is also rife with talk of Cardrona opening and Treble Cone remaining closed, but again, no one will go on the record until there is a record to go on. New Zealand's alert levels need to reduce in order for any ski resorts to operate and this will all become clear after the four week lockdown concludes in two weeks time.
The country is currently at alert level 4, but the ski fields need to be at an alert level 2 to be able to operate locally and a level 1 to operate domestically.
When they can operate, Mt Hutt is surely the most likely to remain in full operation for local skiers and snowboarders as the majority of their guests come from the surrounding areas including Christchurch. Providing that regional travel is allowed, there's no reason they can't continue, though staff shortage may be an issue. 
The good news is Bloomberg are today reporting a vaccine could take six months, not the 12 to 18 months originally flouted. Things in isolation may move slowly but the world is moving fast and we still have two months before the original resort long weekend openings, even if we push that back a month for a later opening and later closing, then we have three months.
A lot can happen, for the positive and the good, in that time frame in a COVID-19 world. There's one thing both Aussies and Kiwis are good at, and that's innovation. 
Yes, it can still feel vacuous and entitled to be concerned about how many turns we'll get in this season, while less fortunate countries than ours are fighting horrendous pandemic numbers and individuals here and abroad are faced with death within their families.
So of course, the most important message right now is to stay at home.
But as restrictions lift and the curve flattens, then hope returns and for many privileged enough to have a disposable income in these times, skiing and snowboarding represents freedom and joy, for others it represents their livelihoods and for both it can provide much needed mental health support.
Because you do what you've got to do, to get through. 
Join the discussion on this topic on Facebook.