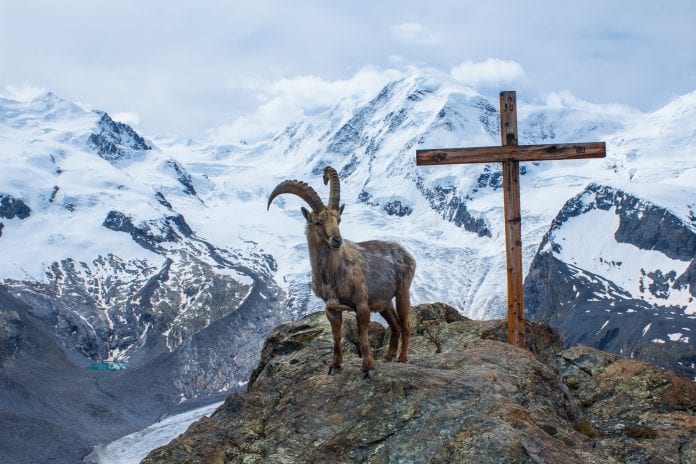 The adventure world is seething after online adventure gear retail giant Backcountry.com trademarked the word "backcountry" for outdoor apparel and more. That specific trademark was approved last year and the ski bum founded, but now private equity firm owned, brand has since gone on a suing spree.
The e-tailer now has trademarks for a plethora of gear that climbers, campers, skiers and snowboarders use and now doesn't want anyone else in their sector to use the once generic term, backcountry. It's all part of their push to create their own backcountry branded gear to sell on their retail store alongside, and in collaboration with, the adventure and ski worlds biggest brands including DPS, Black Diamond and Burton. 
Now they're targeting almost anyone who has trademarked the term backcountry within their business name in the outdoor industry. The Colorado Sun's extensive journalistic report from Jason Blevins on the debacle that has followed is eye opening. Take the time, it's worth the read.
Backcountry eBikes were forced to change their name to Backcou eBikes. Female focused avalanche education community Backcountry Babes were also sued. Backcountry Denim lost their name, website and social channels and a backcountry ski called the Marquette Backcountry Ski, created by a sole entrepreneur has also been targeted.
There is more, according to Jason Blevins, including Backcountry Nitro coffee and Backcountry Discovery Routes. Business is business but when big guns play with small ones in order to grow their own empire, they do so in a socially driven world at their peril. 
Since the publication of the Colorado Sun story the social media world has gone mad with boycott groups, forum outrage, opinion pieces, GoFundMe pages and more. All from the core passionate outdoor community that had sustained Backcountry.com's phenomenal growth and lined their shareholder's pockets. Don't mess with the little guys 'cos the little guys are big guys when they band together.
It harks back to that time in 2016 when Vail Resorts attempted to trademark "Park City" much to the protest of town locals. The trademark application was not received well after Vail Resorts entered a 3 year legal battle with Powdr who owned the ski resort.
Powdr were evicted after missing a lease renewal deadline, Vail Resorts moved in and locals were divided. Trademarking the town name in that climate was never going to go down well. The trademark application was abandoned and the town can still use it's own name.
The world understands trademarks for words that are not considered part of the vernacular. Nike created a brand name and that brand name then became the vernacular, not the other way round. Ok she was the winged greek goddess of victory but not many would win trivia with that question. Point is, we all know when a site is selling fake Nikes and trading off the brand's reputation. 
But backcountry has, according to the Miriam Webster Dictionary and other sources, been used to describe the rural areas of mountains since the 1750s. Do manufacturers and resorts and guides now have to call their skis "off piste" or "avalanche terrain only" or "that area that dare not speak its name beyond the resort ropes."
Do skiers and boarders have to say "do you want to go skiing with skins uphill then ski down in an area not owned by a ski resort?" That's more than a mouthful for the stoners alone.
Mountain folk like to see themselves as justice driven nature folk who believe in equilibrium, balance and a world for all, despite many living in towns driven by Republican dollars. Patagonia have mastered and harnessed this justice driven community and their brand equity has sky rocketed. When a brand walks it's own talk then everyone wants to walk with it.
But Patagonia is also trademarked. Trademarks come down to sectors. They can't go and sue Patagonia in South America and force them to change their region name because their trademark is for apparel not geography. Nor would they. They're nice like that.
Similarly, no one had a problem when Patagonia (also trademarked for apparel) sued AB for a beer they called Patagonia with a font logo not dissimilar to Patagonia's. Visually it's a rip off. The same would apply for the Backcountry.com goat as its recognisable but they're not just going after the goat.
The changing ski industry sits well with some, not so well with others, as big corporations such as Vail Resorts and Alterra Mountain Company have purchased multi resorts and created a duopoly of two major lift passes that have made skiing cheaper for all. When you support small business but don't want to pay big money to go skiing then you're in a first world dilemma. 
Let's just hope they don't trademark "snow" or we're all doomed. SolidRainBest.com doesn't sound so good and despite us having Miss Snow It All trademarked it won't work with Miss White Stuff That Falls From The Sky It All.
Update: Backcountry.com release statement