It's impossible to say no to Banff National Park. Three ski resorts, all just a short drive away from town? A ski season that runs from November through to May? 8000 acres of terrain to discover, with 9 metres of snowfall every season?
Not to mention that feeling as you walk down the main street in town, choosing which restaurant you'll enjoy for dinner, Mt Rundle towering over you from one end, Cascade Mountain from the other.
A pretty place like this could easily rest on its laurels, but Banff has done a lot to keep things fresh, exciting and better to ski than ever. For Aussies who are planning their first trip, or who haven't visited since pre-pandemic – you've got a lot to look forward to, and I've done the homework to deliver it all firsthand.
Read on, book your trip, enjoy, and tell that good-looker of a place that I sent you.
1. New lifts and BIG terrain at Lake Louise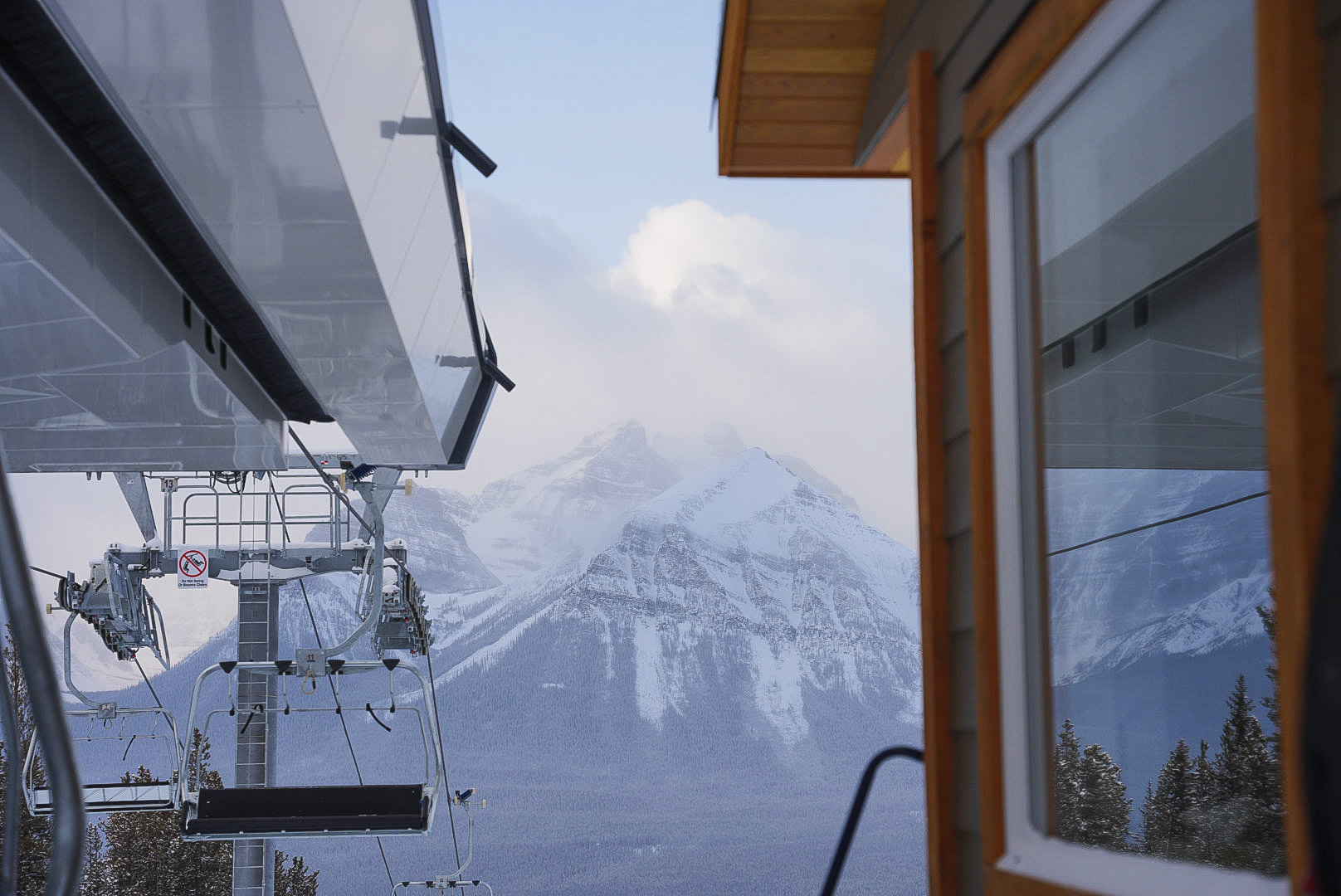 Nothing beats a bluebird day at Lake Louise Ski Resort. And while you might go up for the views alone, they've got terrain to boot, clocking it as the third-largest resort in Canada.
If you haven't skied there recently, you'll want to find the Juniper Express Chair. Freshly opened in February 2022, it's a six-minute ride to five different blue trails, specially designed for beginner and low-intermediate skiers to practice their skills and build confidence. Even if you're a more advanced skier or boarder, it's still fun to cut a few laps of this fast and fun new lift.
For freeride terrain, make your way to the West Bowl. This area opened in 2020, and improves each season with new gladed terrain that opens up more fall lines.
2. Upgrades at Banff Sunshine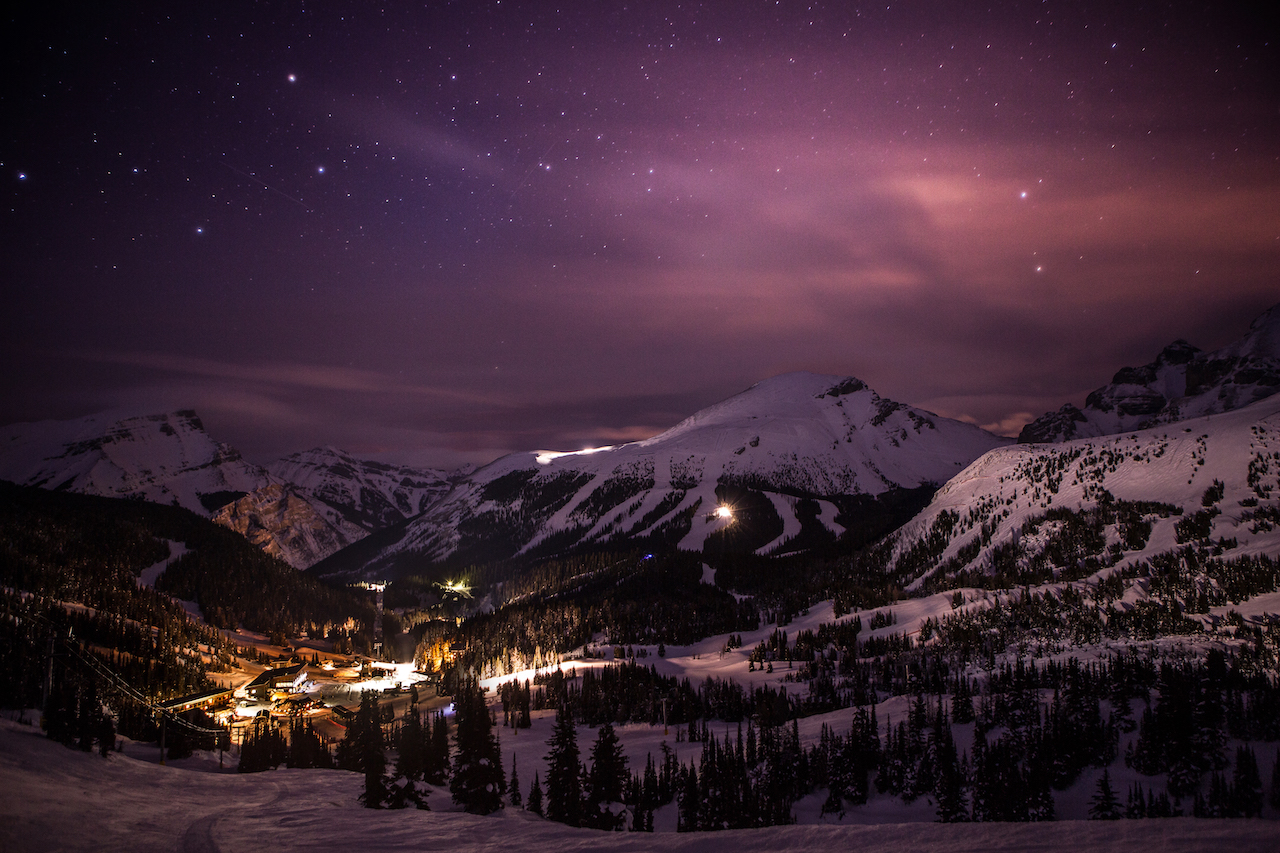 Banff Sunshine already has a lot going for it. Home to Banff's only boutique ski-in, ski-out hotel, Sunshine Mountain Lodge, you can fall asleep with views of the chairlifts, wake up to 3500 acres of terrain to explore, and enjoy the après every night in Banff's largest outdoor hot tub.
New this season – and specially designed to make the most of those spring events through March, April and May – are a new outdoor outdoor deck on Centennial Lodge, plus the Goat's Eye Beer Garden and the Coors Light Chill Zone.
There are also all-new menus across all 13 dining venues, specially designed after crowd-sourced feedback from resort guests; and a new Flamingo Smoothie Bar to fuel your ski day, making it a better place than ever to book your next ski-in, ski-out vacay.
3. The 'Norquay 100' vision for Mt Norquay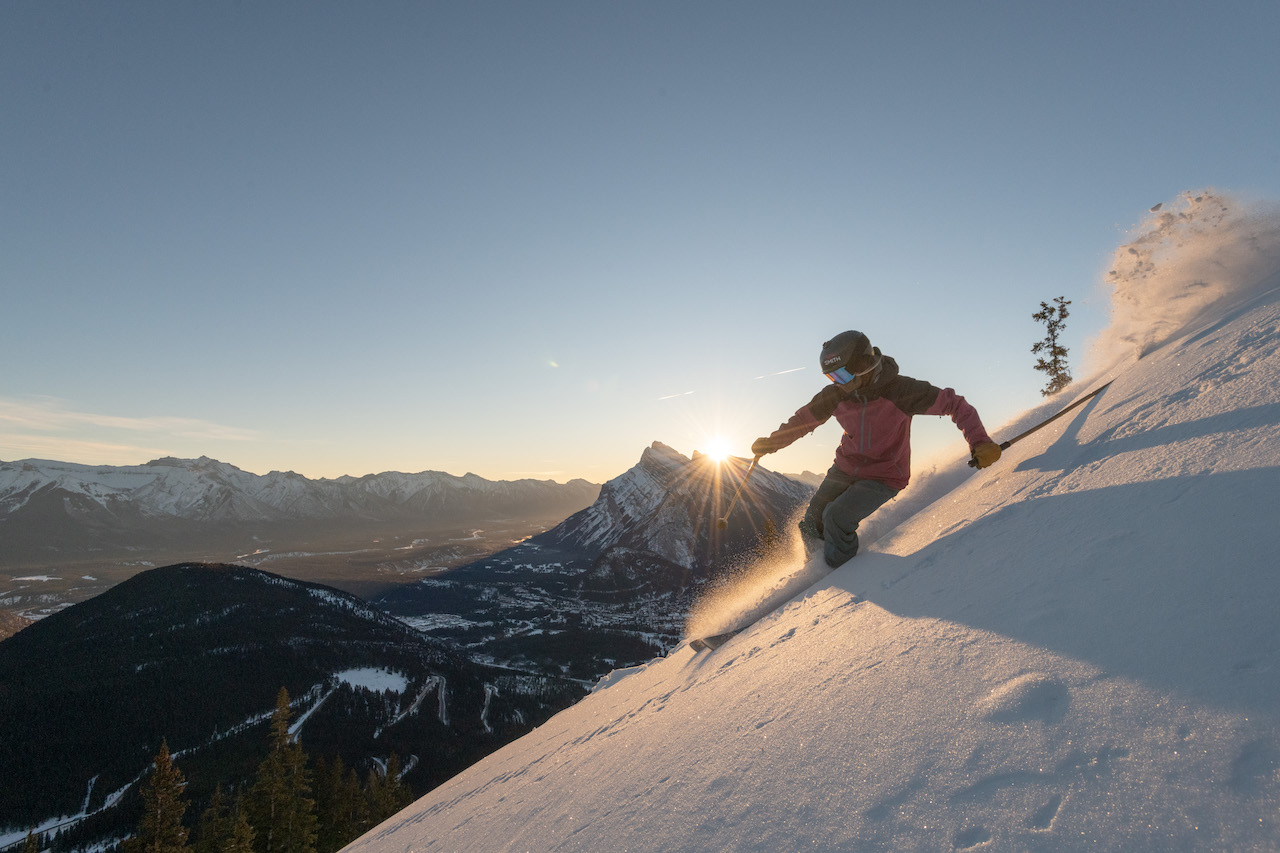 Mt Norquay Ski Resort is the third resort in Banff, and the one that rounds off the SkiBig3 experience. A local favourite at just a 10-minute drive from town, there are 60 runs to explore, including night skiing every Friday and Saturday. It helps that in 2021, they became the first ski resort in Canada to be powered by 100% renewable
power, generated from a blend of wind and low-impact hydro power.
Off the back of this green power success, they've just launched a new Norquay 100 Vision with significant upgrades to make the resort more accessible and environmentally and economically sustainable. The plan includes replacing their oldest chairlift with a two-station gondola, expanding and restoring the Cliff House restaurant, creating a wheelchair-accessible climbing route, and enhancing the Norquay access road through the Cascade Wildlife Corridor. All something to look forward to.
4. The SkiBig3 challenge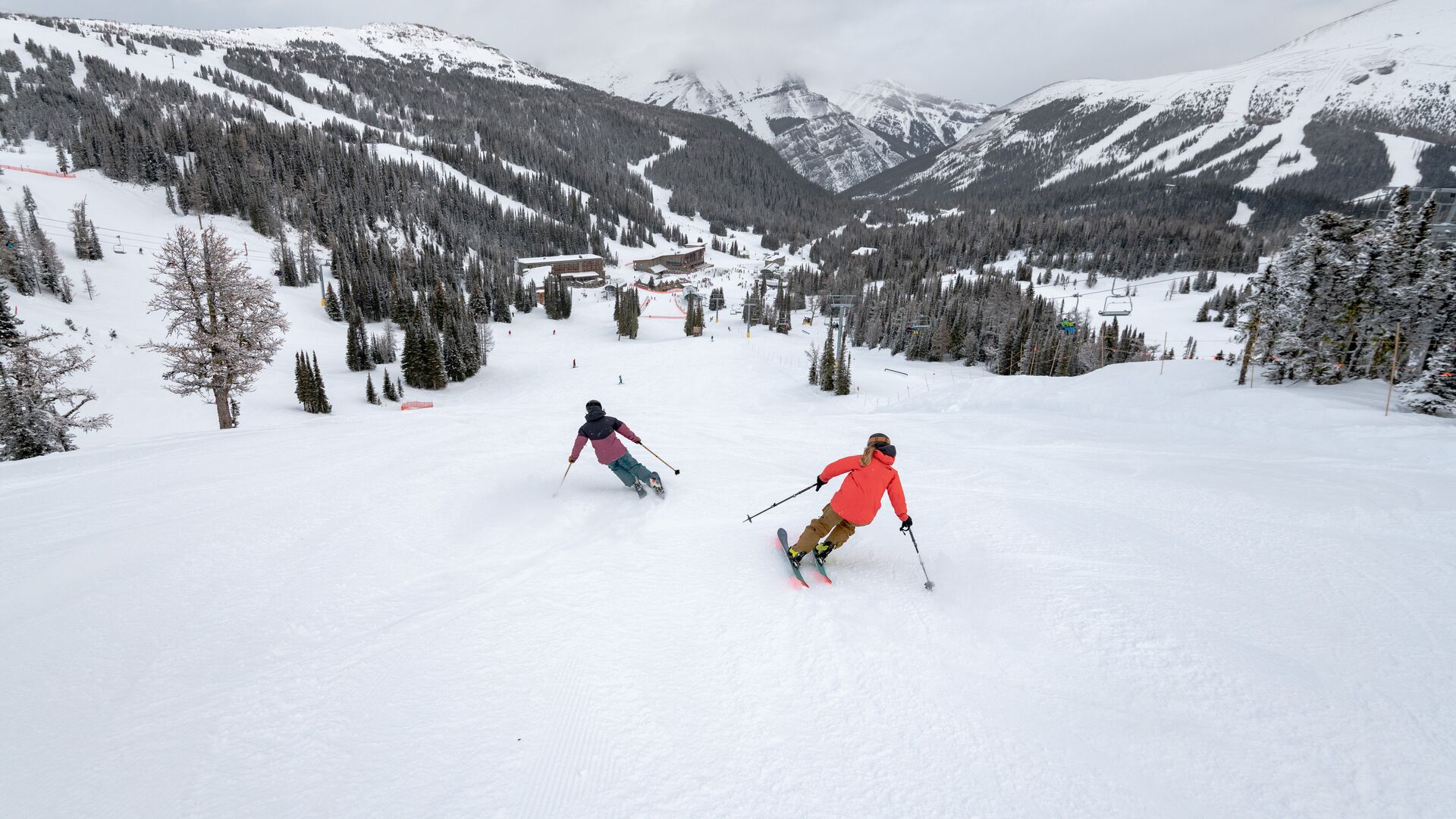 It's called the SkiBig3 Trifecta Challenge, and it's the best new way to not only make the most of your ski and snowboarding time in Banff but get rewarded for your adventurous spirit.
All you have to do is ski the three – Lake Louise Ski Resort, Mt Norquay Ski Resort, and Banff Sunshine – throughout your trip. Once your lift pass, MountainCollective or Ikon Pass is scanned and validated at the Adventure Centre in Banff, you win a free drink and your choice of a mystery prize, which will cement your bragging rights.
5. 11 – yes, 11 – new restaurants in Banff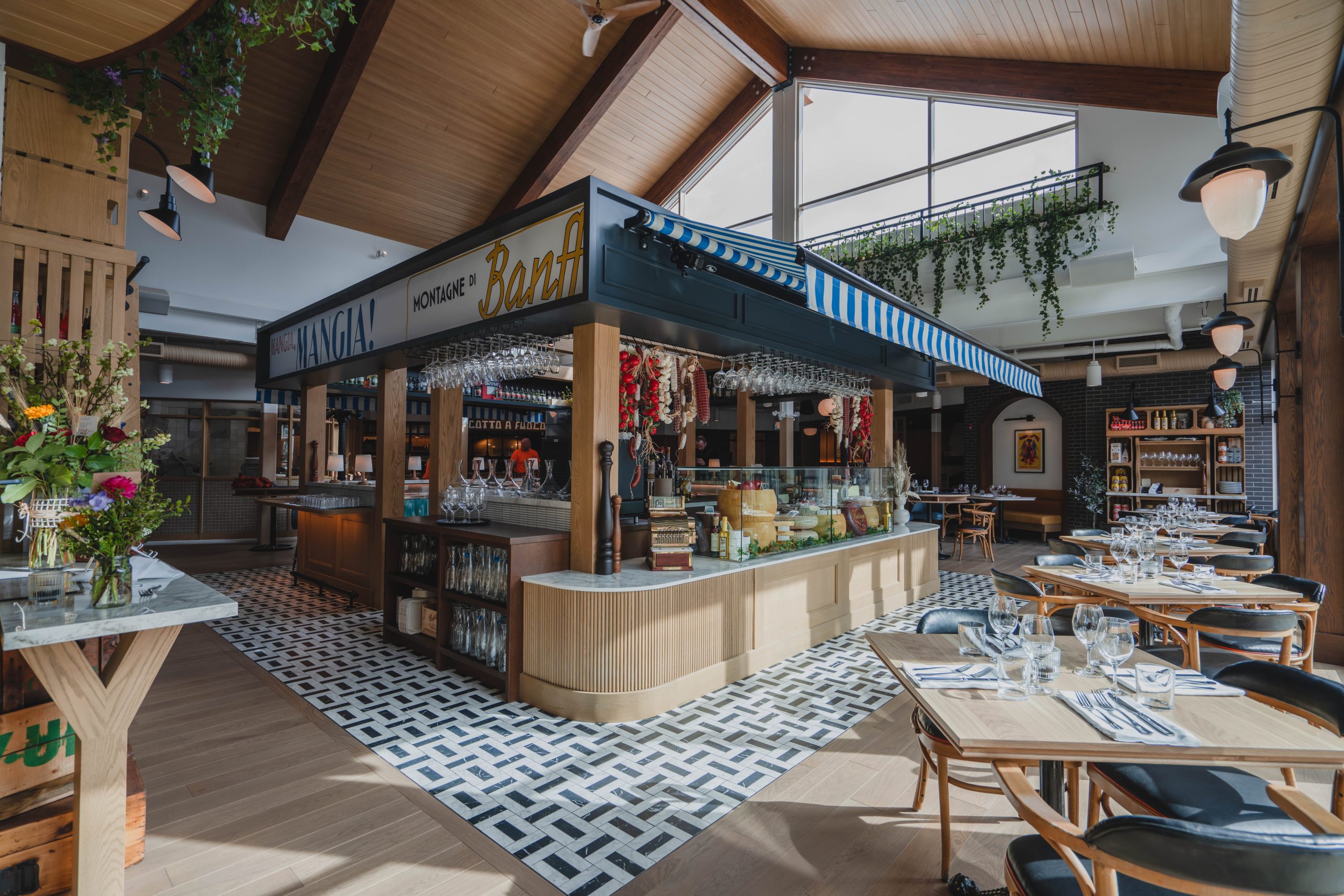 When you're done with the snow, you'll want to eat.. and Banff knows that all too well. With 11 new restaurants in Banff and Lake Louise since November 2020, they're quickly becoming foodie destinations as well as ski destinations.
Those new eats range from Mexican at Añejo to wood-fired steakhouse Bluebird, all the way through to Japanese at Shoku Izakaya and Italian at Lupo. There's even a new karaoke and sushi bar called Hello Sunshine, and a fresh new craft brewery at Three Bears Brewery. The only problem you'll have is choosing where to eat – and drink – first.
6. Skijoring is back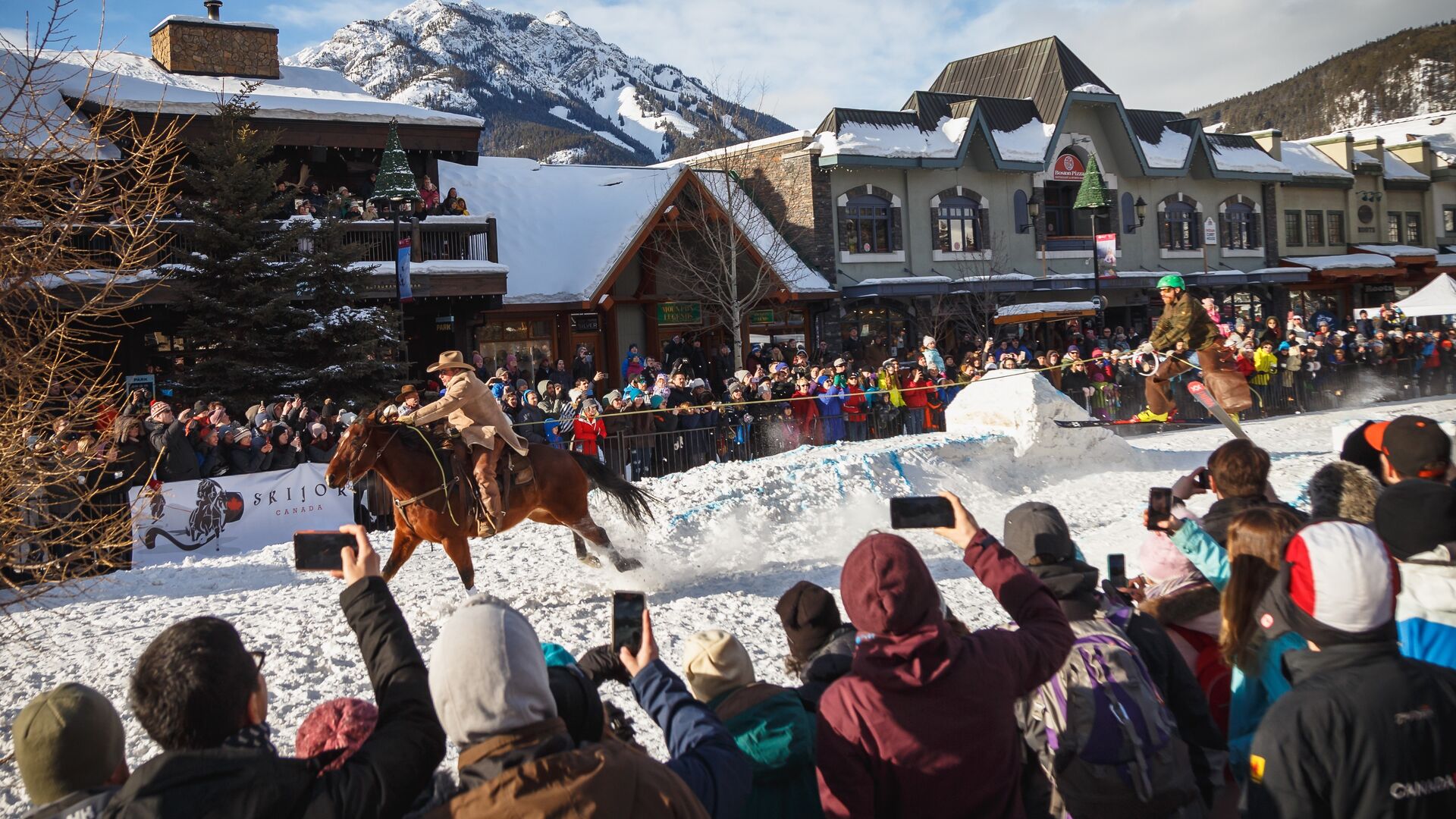 If you've ever wanted to see someone make questionable life choices, the annual SnowDays celebration is the place to do it – specifically during the skijoring. Although the sport's been around since 1917, it's only just returned to SnowDays, possibly because it involves a person on skis being pulled along a track by a horse.
When not watching unique competitive sports, there are also 5-metre-high snow sculptures to see all over town and the ski resorts, plus a Play Zone for kids and an ice bar for the grown-ups.
7. Nightrise at the Banff Gondola
Hands down one of the best experiences you may ever have. Multimedia studio Moment Factory has partnered with the Stoney Nakoda Nation to transform Banff Gondola into an incredible nod to the very first people of the mountains.
From an ASMR-inspired experience and light show within the individual gondolas through to projections, soundscapes, storytelling and an igloo vodka bar up top, it's a moving, educational and spiritual experience all at once, and running after dark through until April 2023.
8. All-new off-snow fun to be had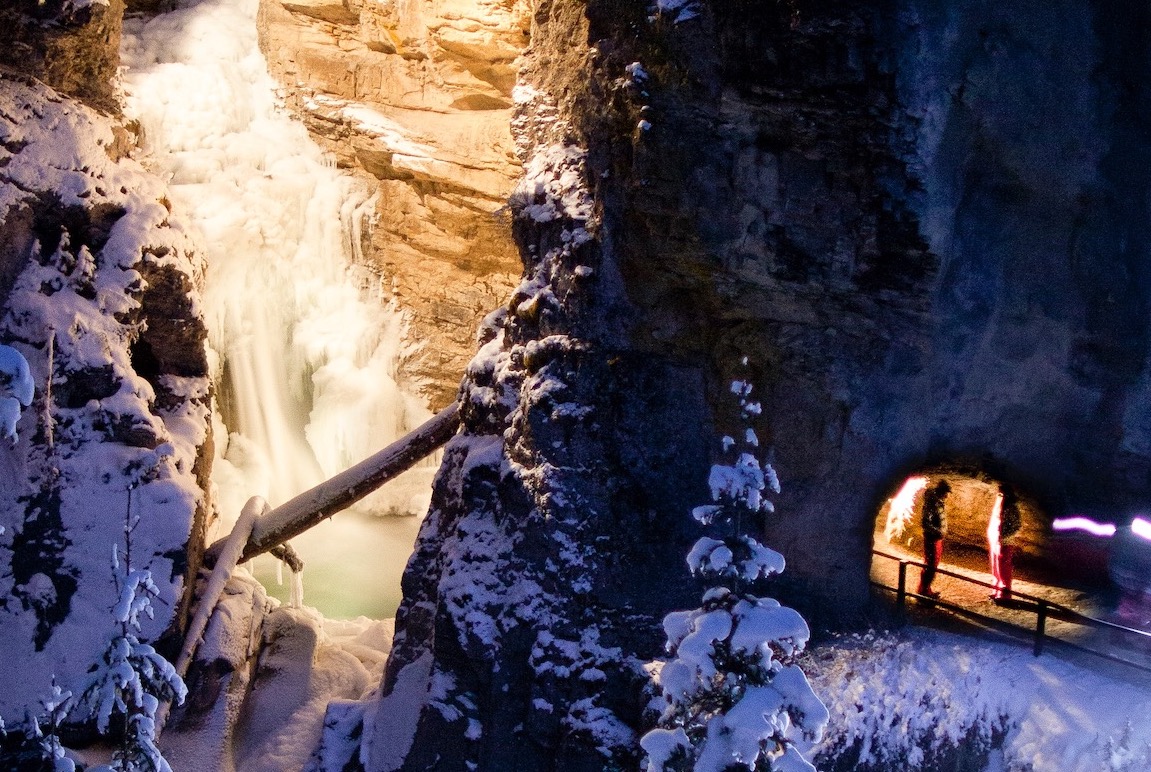 Not one but two new adventures to be had, especially for those who want to try something different from skiing and snowboarding. There are new beginner-friendly winter fat-biking tours now available to explore Banff National Park, along with a new evening Ice Walk Tour through Johnston Canyon with Discover Banff. Imagine capping off your ski day with a bike ride through the snowy forest or a walk through a frozen canyon, all under a perfectly starry sky.
It might all sound like a dream, but it's the kind of dream that Banff delivers.
To find out more about Banff National Park and the resorts that make up SkiBig3, click here.  For more information on the ski areas, go here.

Natalia was hosted by Destination Canada and Banff and Lake Louise Tourism.