It happened. After years of no international travel, I was back in my spiritual home of Canada – the land of the toque, poutine, extremely friendly people, and (most importantly) SNOW.
I was short on time, but big on enthusiasm. I wanted to experience as many new resorts and ski towns as I could, and all in less than five days.
Enter: The Powder Highway, British Columbia. It's one highway that connects eight different resorts, all within just a few hours' drive of each other. From funky, scenic towns to resorts with stashes of deep, deep powder, it's the authenticity that really shines through here – along with the adventure to be had. All with never a lift line or a crowd to be seen.
I got to three resorts in under a week, all within a few hours drive of each other. Here's where I went, what I loved, and what to put on the list for your next road trip through beautiful Canada and that Powder Highway.
Panorama, the name says it all
Start your trip in Panorama Mountain Resort, which really has it all. It's just two hours from Banff, three hours from Calgary or 1.5 hours from Cranbrook, BC. Hot tip – fly into Vancouver from Australia, then connect to Cranbrook and rent a car to ensure you get one with winter tires, as they cost extra when renting a car in Alberta.
The ski resort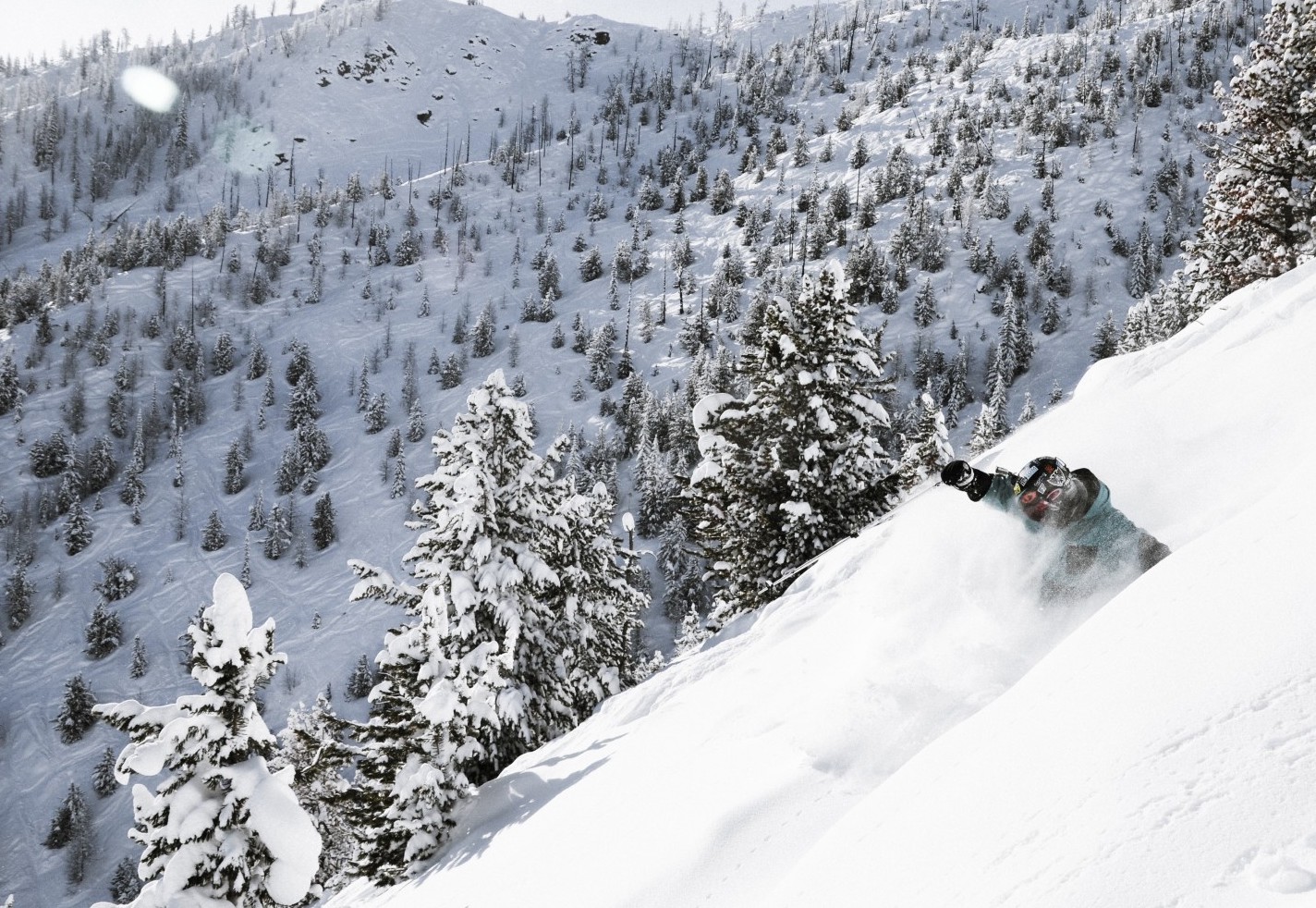 Tucked into the Purcell Mountains, you can park the car at Panorama and forget all about it; there's a huge range of ski-in, ski-out accommodation, on-mountain restaurants and even a grocery store.
With 3000 acres of terrain, there are 135 runs to explore, 50% of which are geared towards the beginner and intermediate skier at this very family-friendly resort. For those who want to amp it up a notch, there's in-bounds cat skiing accessible via the The Monster snowcat. With a single ride on the cat coming in under $25, it'll take you out to an area with nine double-black diamond runs and plenty of unnamed lines amongst the steeps, open faces and glades.
Keep an ear out for choppers while you're on the mountain. RK Heliski run their operations right out of the resort, and as you're admiring one of the beautiful views from up top, you may just see a helicopter winding their way to their chosen skiable terrain for the day.
For time off the mountain, there's epic snowmobiling tours to frozen waterfalls and an old mine with Toby Creek Adventures; or the Panorama Springs Pools, slope-side hot pools accessible by anyone staying in-resort and perfect for a wind-down after a big day of fun.
The town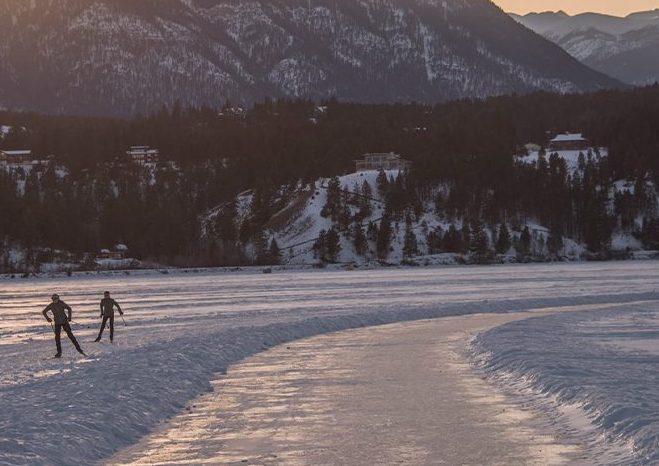 It's less than a 30-minute drive from Panorama to the local town of Invermere, where you have to check out the Whiteway. A 34km track that connects the towns of Invermere and Windermere, it has tracks for ice skaters and cross-country skiers, and is the longest ice skating path you can do in the world.
As you make your way down, you'll spot the locals walking their dogs, ice-fishing, playing hockey or practicing their driving on the ice. Best of all, it's maintained by local not-for-profit Toby Creek Nordic Ski Club, so you know your fees for access are going towards a great community cause.
Where to sleep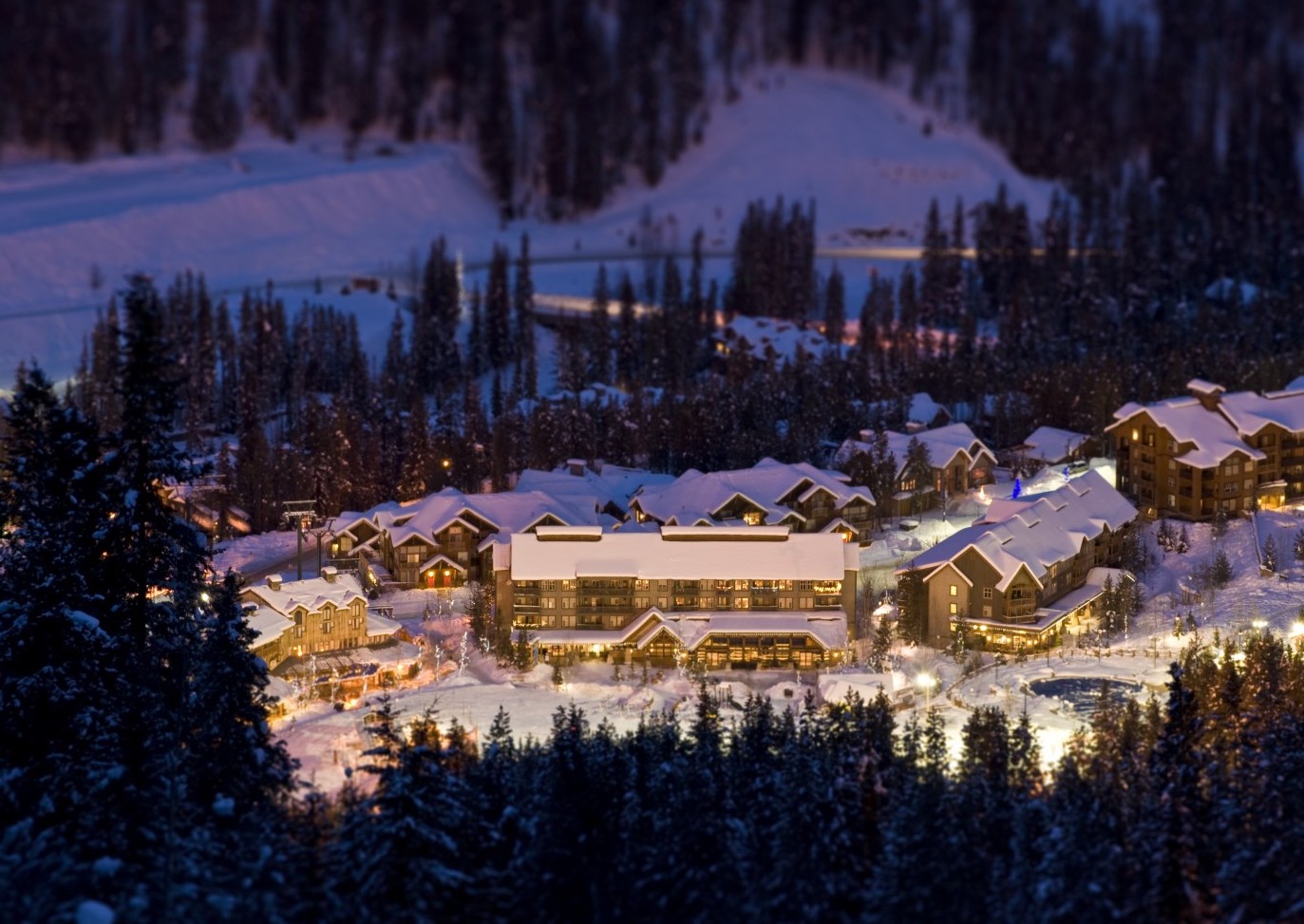 There's nothing like a freshly renovated hotel, and The Approach is top pick for slope-side accommodation that's great for everyone – even those on a budget. Families can bed down in bunk and loft rooms, while couples or solo travellers can enjoy queen or king rooms. It's no-fuss accommodation – no mini fridges, coffee machines or hair dryers – but you'll save a fair bit of cash as a result, and you have a direct view of not only one of the chairlifts but the rest of the upper village.
Where to eat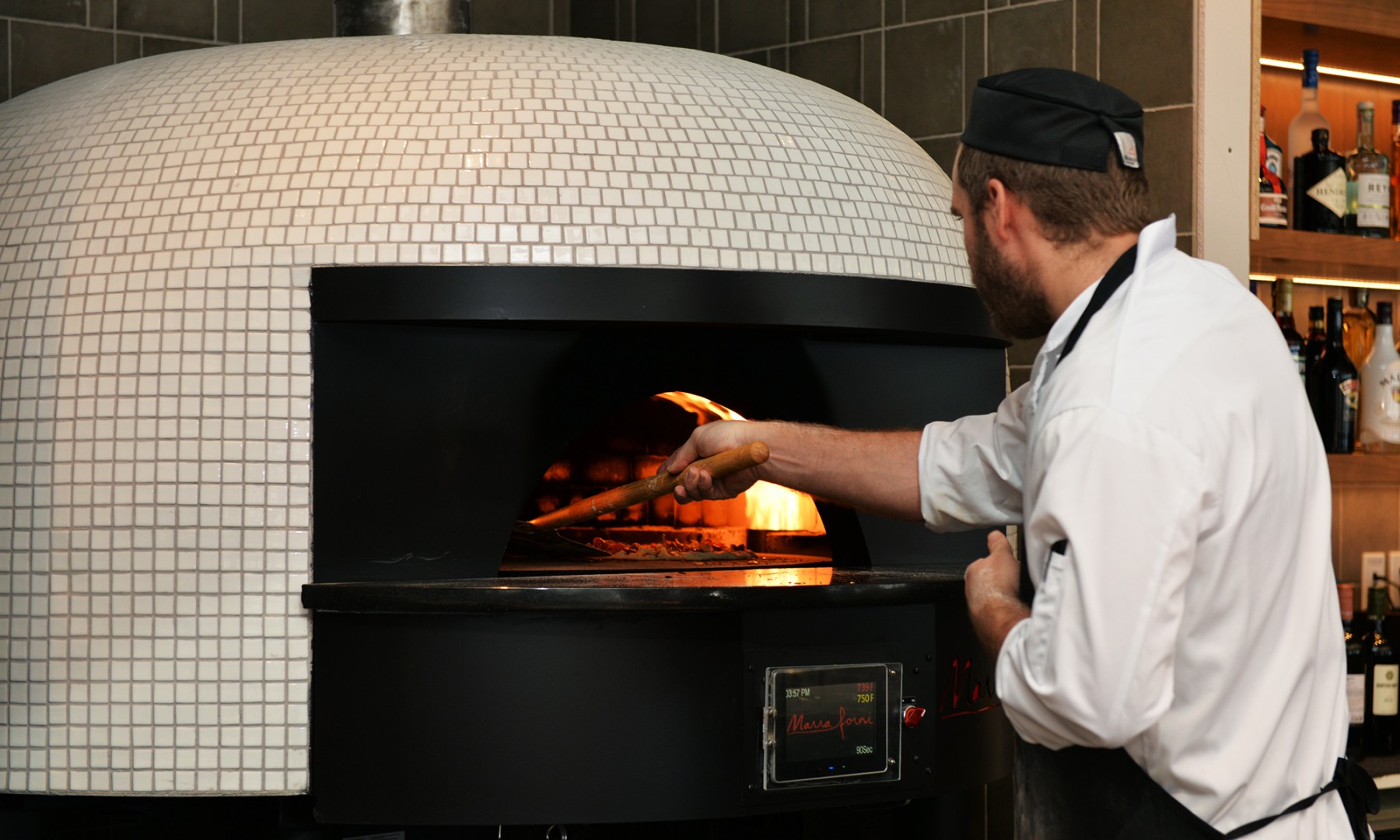 While on mountain, Fireside Cafe is the perfect place to start the morning; cosy and comforting, serving up freshly baked treats and coffees before you head on your way. As for lunch, you have to stop by Summit Hut to warm your hands over their wood-fired stove while enjoying "Ray's famous chilli" and tacos.
Kimberley, the locals favourite
You've lived it up in a world of adventure, and now it's time to do as the locals do. From Panorama, it's just a 1.5 hour drive through to Kimberley, home to Kimberley Alpine Resort.
The ski resort
Arrive and… exhale. Although there are 80 runs to explore over 1800 acres here, Kimberley has a gentle, family-friendly vibe that makes it very popular with the locals. While there's plenty of varied terrain to keep everyone happy, it's also the kind of place where you want to take the time to relax, unwind and have a long conversation with the locals. And that includes the wildlife – on one run down the mountain, everyone stopped and waited for a young deer to make their way from one side to the other.
There are plenty of ski-in, ski-out condos to choose from on the mountain, 33km of cross-country trails and one of North America's longest illuminated night skiing runs. You'll also never spend more than five minutes in a lift line, even through the busiest part of the season. As one of the ski hosts told me, he thinks Kimberley is the best-kept secret in British Columbia.
Where to sleep
The Larix is the kind of hotel you want to move straight into. Or, at least, steal their interior designer to come and refurbish your entire home. They've thought of all the perfect little touches – including a complimentary 24 hour refreshment bar full of cookies, coffees and soft drinks to grab and go from the fridge. There's a library to hang out in when you need to wind down, and even a complimentary shuttle service to the ski resort.
Where to eat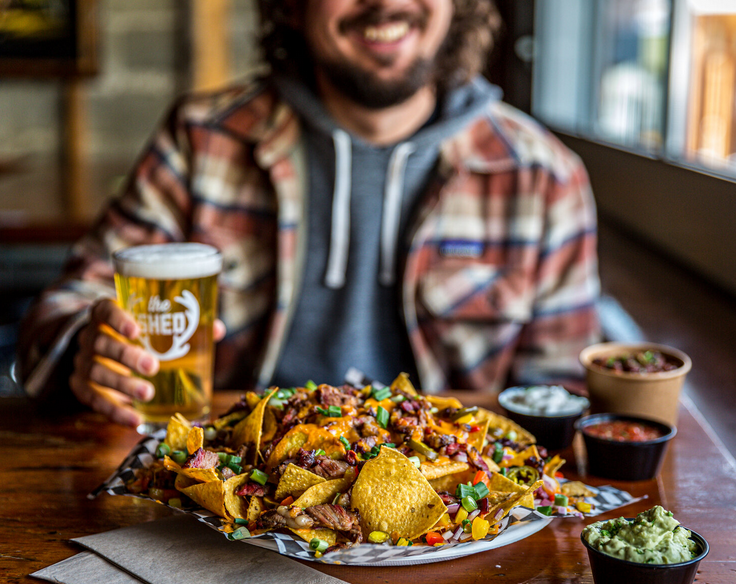 It's no joke when I say the Kimberley locals flock to the petrol station to get their groceries. Or, as one local told me – "when I get visitors to town, I take them to the gas station and challenge them not to spend $50 in there." Like a Whole Foods combined with a cafe, a bakery and – yes, petrol station – it's the best place to get an award-winning local juice, a coffee and a snack to fuel up before going up the mountain.
For dinner, wander down to the Platzl, a pedestrian-only, Bavarian-themed village. Stop by Canada's largest free-standing cuckoo clock before heading onto one of the many restaurants there, with some of the most popular being Biscuit and The Shed.
Fernie, big in nature
Last stop, Fernie. Just another 1.5 hour drive down the highway, it's lucky you've warmed up your legs at the other resorts… they're going to need it.
The ski resort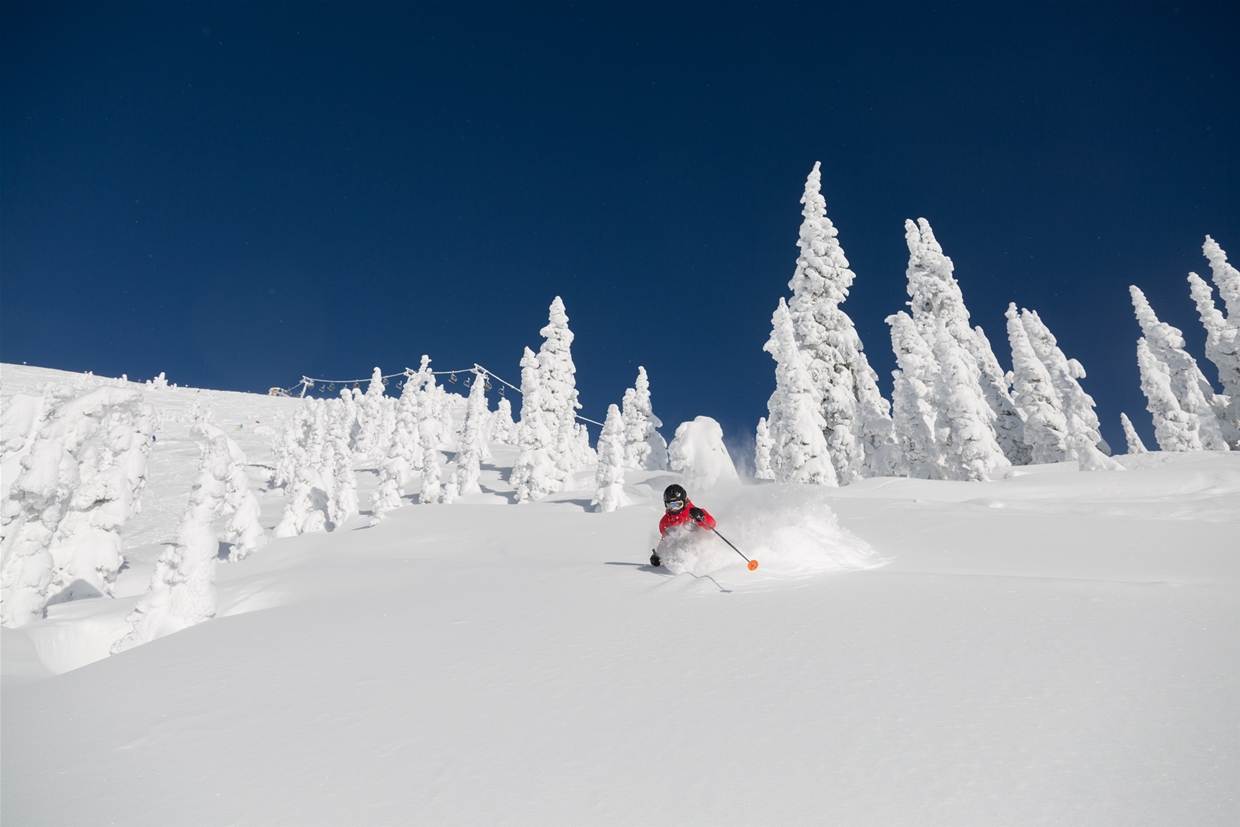 Fernie Alpine Resort is known for the steep and deep. This is embarrassing to admit, but it's where – after years and years of skiing – I finally discovered that a resort's green, blue and black runs aren't graded to some kind of universal standard. It's all relative to the individual resort based on the steepness of their mountain.
And I know this now because I found myself standing halfway down a blue run at Fernie, with very tired legs, yelling to a friend: "are we sure this is a blue?"
With 142 runs over 2500 acres of terrain, and five alpine bowls, there's plenty to explore here and some of it can seem pretty gnarly. As you jump on the chairlift and look up, you may see some brave souls taking on the chutes of the Polar Peak, or launching themselves off one of the highest peaks in the Rockies Lizard Range at an incredible 3550 feet.
But if you like to cruise, there's no need to be nervous. Stick to the Siberia and Timber bowls – what the locals call the 'new' side of the mountain –  for long, wide, groomers with epic views. There are also plenty of greens at the base of the resort, including a kids learners area to keep it all family-friendly.
The town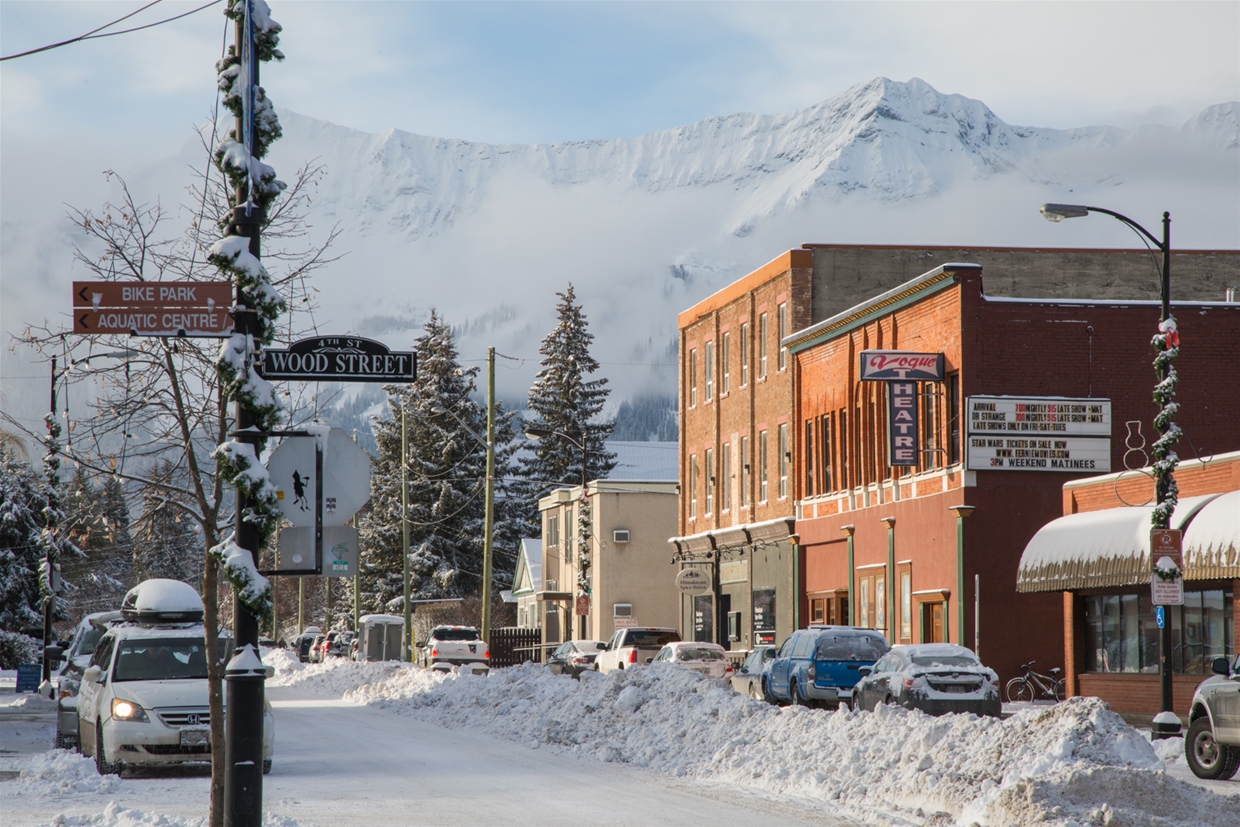 Keep. Looking. Up. The historic brick buildings are surrounded by the Rocky Mountains, and it makes for a picture pretty enough to rival the best-known ski towns. And the community takes it up another notch – full of locals ready to share their knowledge, their ski tips and generally welcome you in with open arms.
If you're lucky enough to visit during March, you'll also get to be part of the annual Griz Days festival, a nod to the legend of the 'Griz'. It's said the man was raised by grizzly bears in the 1800s, and that he now brings the powder to Fernie.  From a parade to pancake breakfasts, snow golf, obstacle courses, axe throwing, bed racing and even a storytelling competition, it's when this town really comes alive.
Where to sleep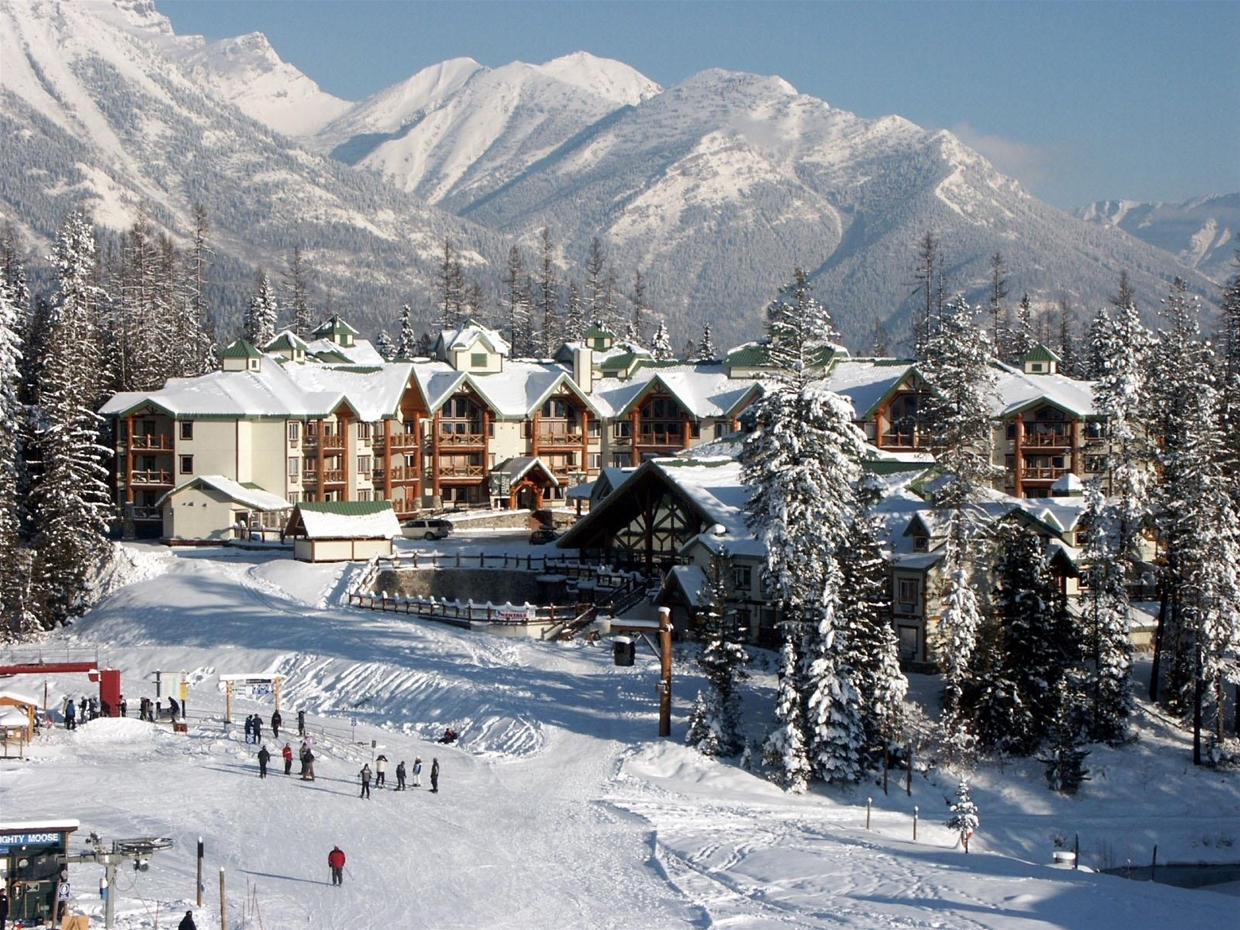 For ski-in, ski-out, there's no going past Lizard Creek Lodge. Slopeside at Fernie Alpine Resort, there are 14 units and 85 condos to suit all kinds of travellers. It's also just a 10-minute drive from town if you want to duck down for breakfast, dinner or a mid-afternoon shopping trip.
The hotel has a gym, outdoor pool and several hot tubs, along with a fine-dining restaurant. Most importantly – there's an ice bar in the hotel serving up a huge variety of vodka shots in ice shot glasses. From just $20 per person, you can rug up in the Helly Hansen jacket provided and enjoy three shots of your choice.
Where to eat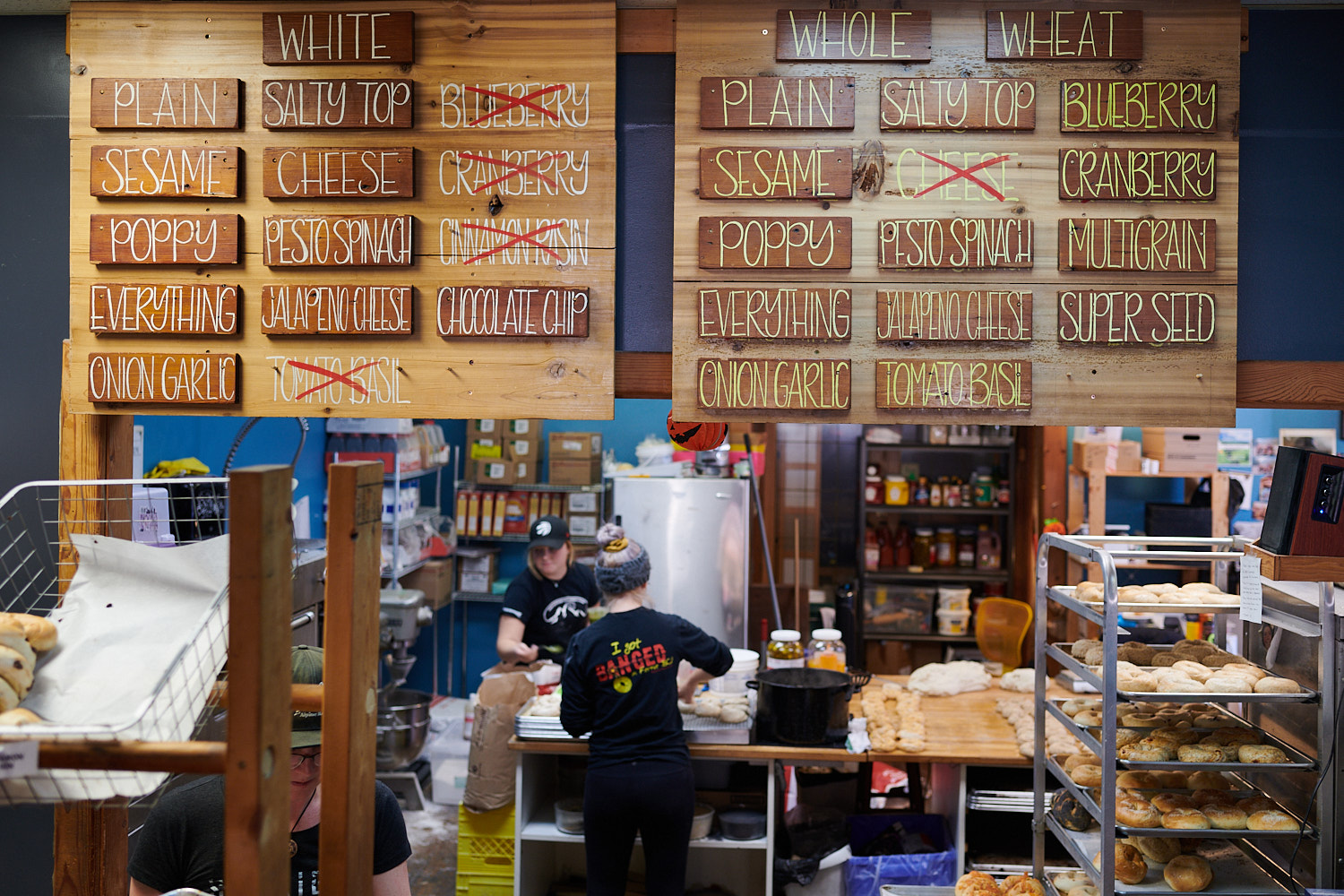 No one does bagels like Canadians. And specifically, for an excellent breakfast or lunch, Big Bang Bagels is the kind of place that's so good, people stock up on the baked goods to freeze and take home in their suitcases.
For dinner in the town of Fernie, try uncomplicated and delicious The Loaf for pizzas, pastas and burgers. Chase it up with a drink at the Fernie Distillers, small batch spirits made by a female distiller who fills and corks every bottle by hand.
To find out more about British Columbia and every other adventure to be had on the Powder Highway, click here.
Natalia was hosted by Destination Canada, Destination British Columbia and Kootenay Rockies Tourism.