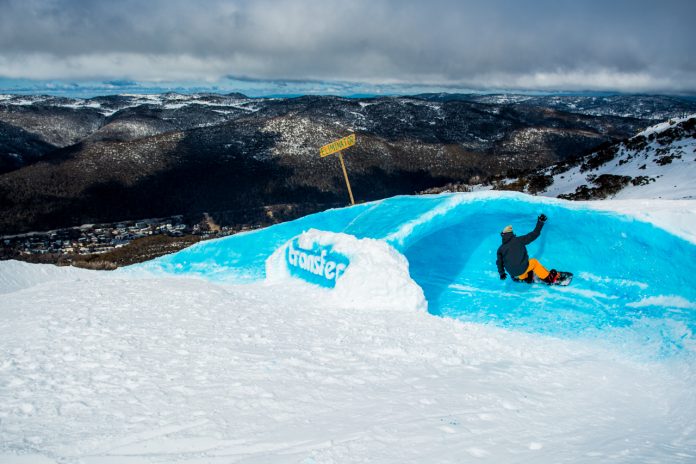 Australia's favourite snowboard event is back for the 8th time. The Transfer Banked Slalom returns to Thredbo Resort on Friday August 12 for a day of snowboard racing, community gatherings and celebratory après.
Australia's 2022 Winter Olympians; Tess Coady, Scotty James, Valentino Guseli, Jarryd Hughes and Josie Baff have all competed in the past and will be competing again in the upcoming event.
They're in good company as Terje Haakonsen, Nicolas Muller, Austen Sweeten, Pat Moore, Marko Grilc (RIP), Matt Crepel, Bryan Fox, Torah Bright, Stale Sandbech and more have all graced the event over the years.
Snowboarders of all ages and sizes are encouraged to sign up to get involved in the event that offers categories for everyone to have a crack. From groms to masters, it's a great event for everyone in the community to get involved in.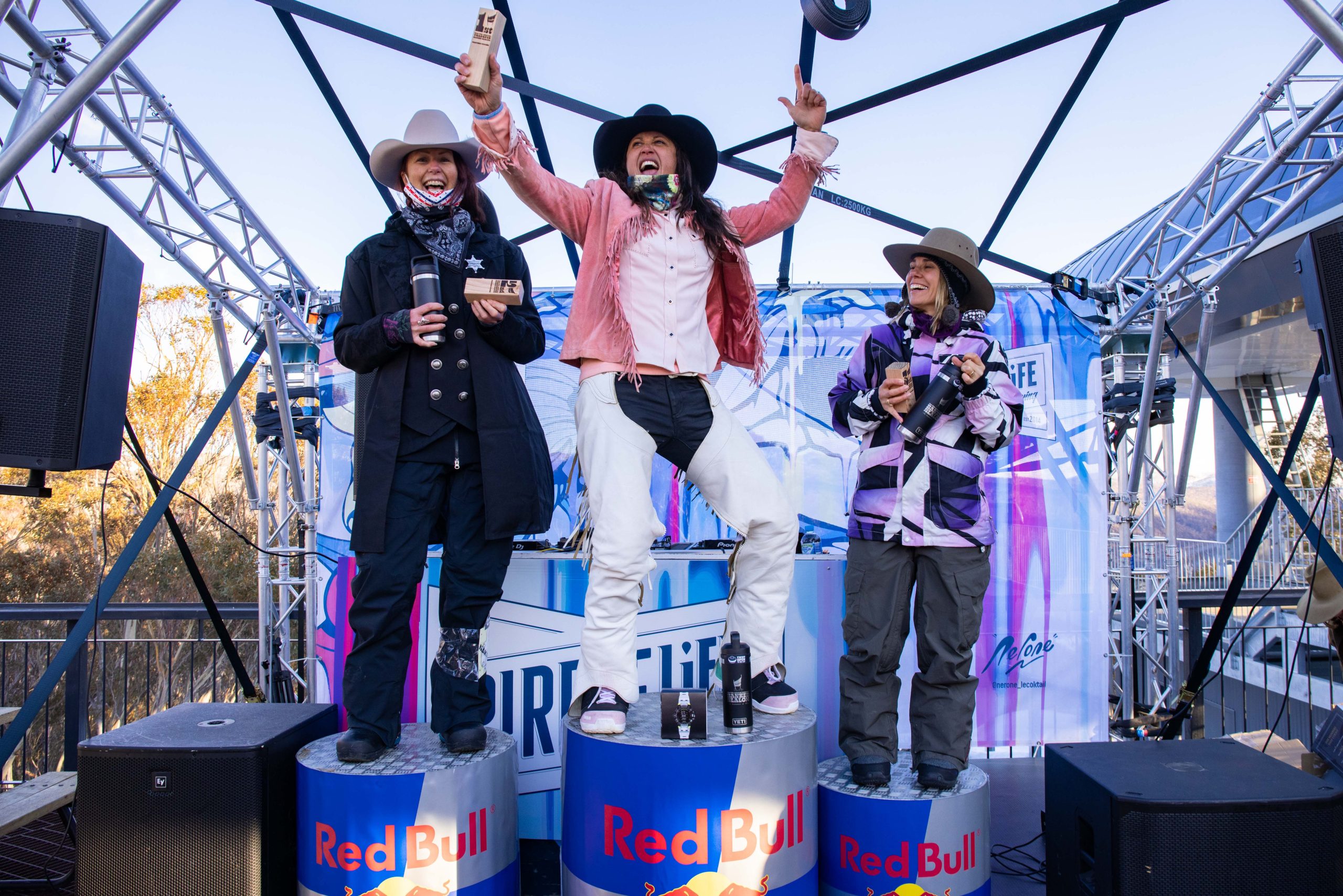 The event takes place in the 'Playground Area' located under Thredbo's Cruiser Chairlift. The racecourse is a top to bottom banked slalom race course, boasting a masterpiece feature at the top to add an element of surprise for all riders and spectators.
The YETI chill zone lends itself to be the best seat in the house. Competitors and spectators can post up in the chill zone to cheer on their fellow competitors, eye off the course and enjoy an ice cold beverage before they hit the starting gate for their race run.
The official event after party is all happening at the Merritts Mountain House Deck thanks to Pirate Life right next to Thredbo's new Gondola. Pirate Life will be putting on live music, beers and more for all competitors to celebrate the day and find out who is the fastest rider on the mountain.
Sims Snowboards returns as a partner of the event and brings their 'Spirit Award' wit them for the competitor who may not necessarily be the fastest, but embraces the spirit of the Transfer Banked Slalom.