For many, the pinnacle of skiing and snowboarding is cat skiing and heli skiing where skiers and snowboarders take a cat (snow groomer with a passenger cabin that seats 10 +) or a helicopter to untouched snow, ski down with a guide then do it again. It's seriously exciting skiing that will blow your mind every time. 
But if you think it's out of your league, think again. British Columbia is home to 20 of Canada's 23 cat skiing operators and 23 of Canada's 25 heli skiing operators and there is literally something for everyone from first timers to intermediates, experts, families, rockstars, small groups, big groups and more.
Cat skiing offers a more relaxed and social pace with time spent in the cat with your fellow skiers ascending hills on cat roads cut through the mountain. Heli skiing can be as fast and action packed or as calm and considered as you want it, you can have unlimited vertical and burn those legs to a cinder or pay per thousand metres of vertical and ski to your wallets content.
Whichever you choose, we've made the decision easier for you and categorised a number of British Columbia operators by style of skiing and boarding. One thing we do know, once you've gone cat or heli it's hard to step onto a chairlift again.
Best for first timers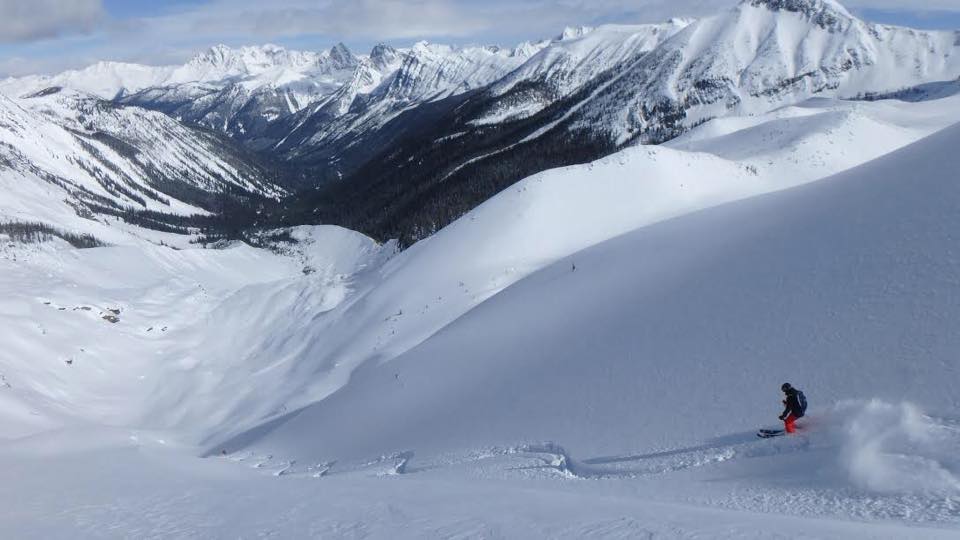 First heli timers will love the CMH Powder Intro weeks designed for strong intermediate to advanced resort skiers who are new to heli skiing. Canadian Mountain Holidays (CMH) was founded over 50 years ago, the world's first commercial heli ski operation, and today boasts 12 remote ski lodges dotted throughout interior British Columbia. In a powder intro week you'll get low stress terrain and powder guides to help you with technique.
Want to try a day heli ski trip on intermediate terrain that won't scare the bejaysus out of you? Head to Panorama Mountain Resort near Invermere and book in for a day with RK Heliski. The best part is they operate out of the resort itself and you even get breakfast before flying to calm those nerves. Plus their terrain is perfect for the first timer to give you the best experience to keep you coming back.
Best to get your ski legs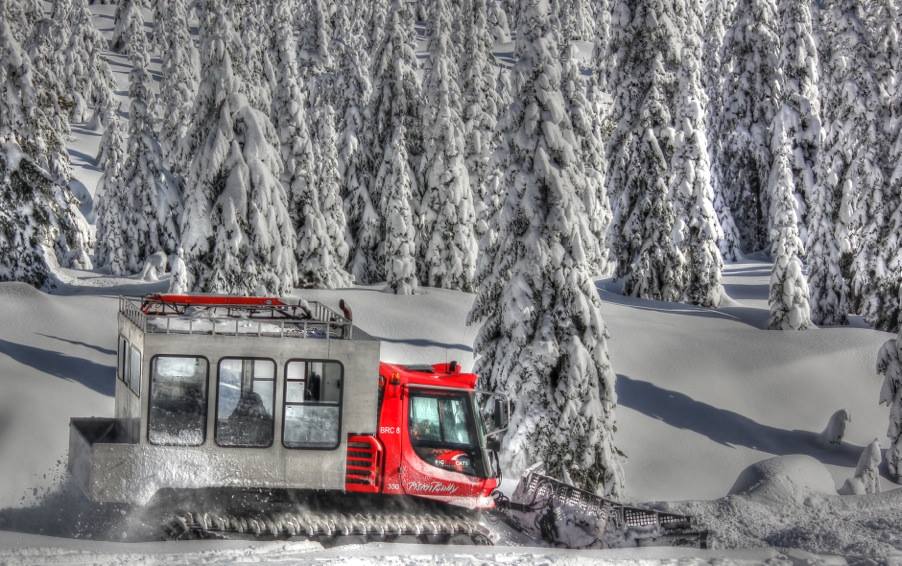 You'll want to be ski fit before you take on all that untracked virgin powder so choose a heli or cat operator close to a resort and get your ski legs before the rotors start turning. 
Big Red Cats operates out of RED Mountain Resort near Rossland. Founded by Aussie mountain guide, Kieren Gaul and his Canadian spouse Paula, guests have access to 19 300 acres of skiable terrain and the best part is that each cat is divided into skill level so you'll ski terrain appropriate to you with others of similar ability.
Those booked into Mike Wiegele Helicopter Skiing can spend a few days at Canada's second largest ski resort, the picturesque Sun Peaks. The resort is 2 hours from Weigele's famous Blue River heli ski village that hosts heli skiers for a week at a time.
Revelstoke Mountain Resort is home to Selkirk Tangiers Heli Skiing and Great Northern Snowcat Skiing so you can stay in resort and do day trips at both. Purcell Heli-Skiing offers small group heli skiing and flies out of Kicking Horse Mountain Resort, Kingfisher Heli is equidistant from Big White and SilverStar so choose either and Fernie Alpine Resort has not one but two cat skiing ventures – Fernie Wilderness Adventures for day trips and Island Lake Lodge for overnighters. 
Best to channel your inner Gates, Zuckerberg and Vanderbilt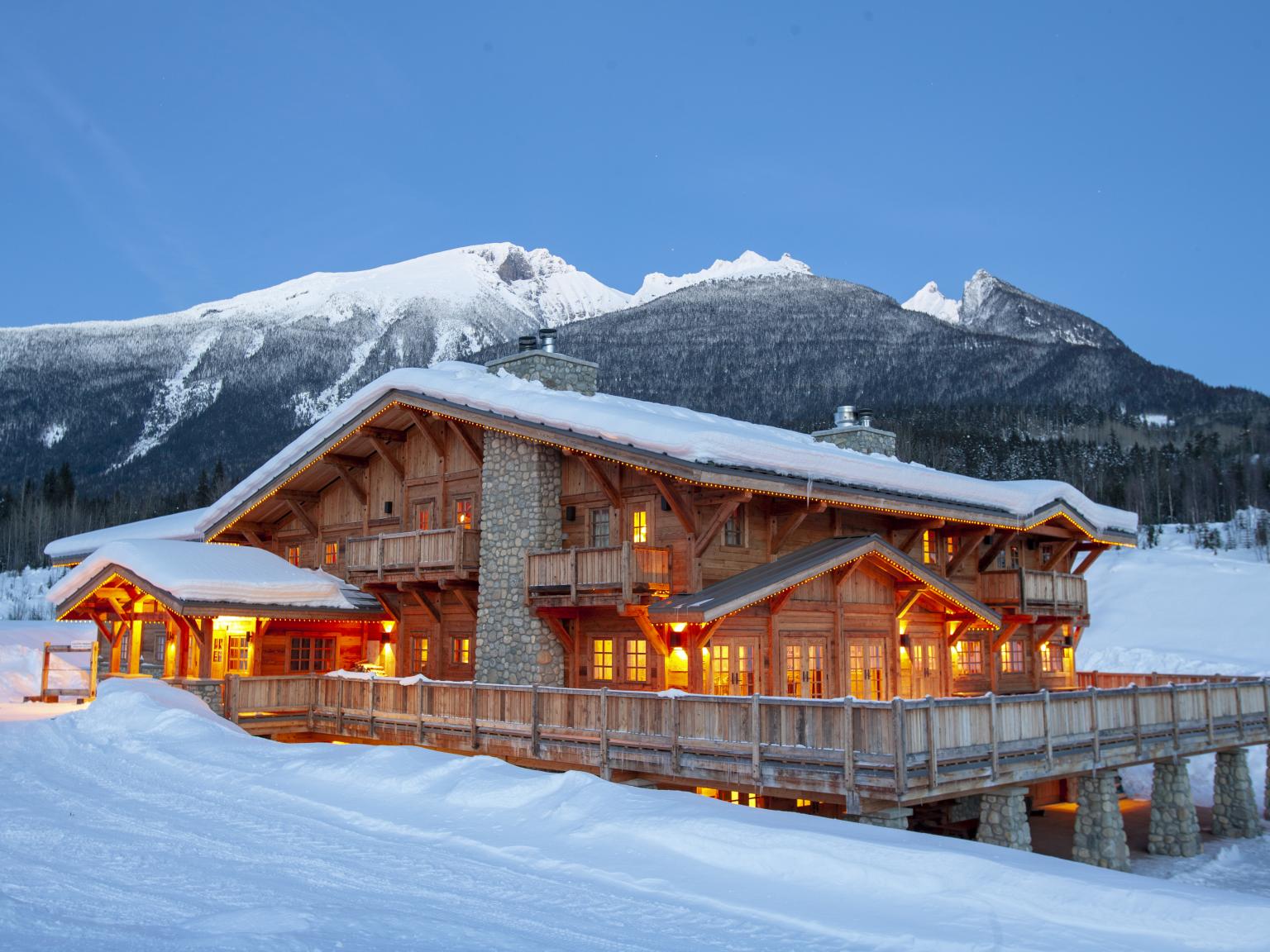 If you've got the mega bucks, the time and a bucket load of friends to shout, then book an exclusive lodge with private helicopter and send us an invitation.
Take a private jet from Calgary with another private transfer to Valemount Lodge deep in the Monashee and Cariboo mountains. Enjoy your private 10 room lodge, private chef, private guides and personal helicopter to ski as many runs as you want.
Mike Weigele's Albreda Lodge boasts 17 private rooms and a two bedroom suite, so you can take your whole extended family. Add a sauna, gym, massage therapists, private chef and a gazillion acres of untouched terrain for you and your private helicopter to explore. If you need to ask the price then you can't afford it.
Best for BIG mountain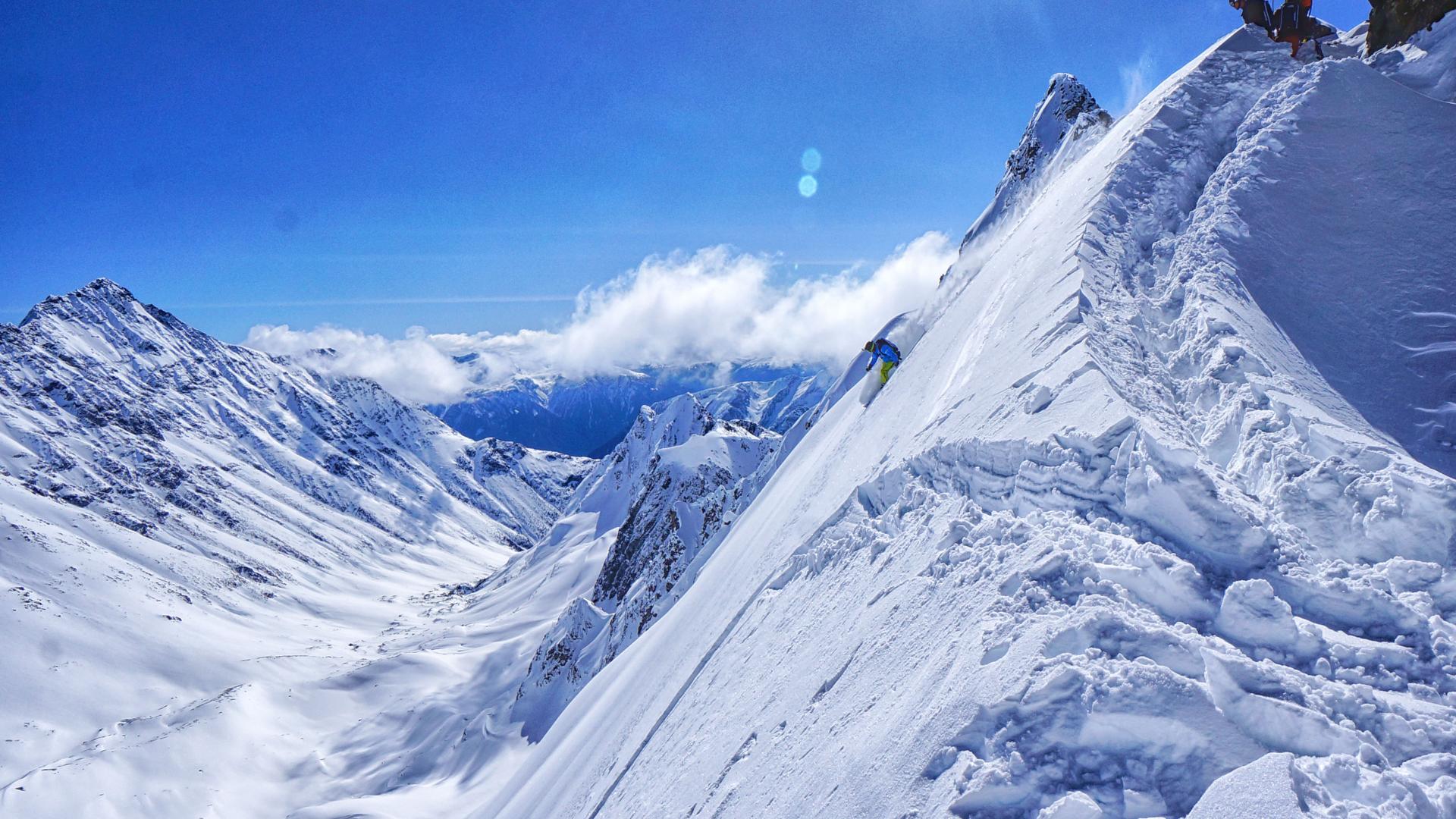 You've seen the extreme ski films and you want to prove your metal. Hold onto your helmet because Bella Coola Heli Sports is where you'll be heading for 2.64 million acres of expert terrain for those who like it steep and deep.  
Canadian Mountain Holidays offer a "Steep Shots & Pillow Drops" week every season for those wanting to push their limits with steep drops, long lines and deep powder bowls alongside expert backcountry coaches. 
Baldface cat ski lodge is where all the legends go. Travis Rice, Torah Bright, the list goes on. With 32 000 acres of terrain in the Selkirk Mountains, a rocking lodge and a coveted seven day cat ski program, you'll be hitting ridge lines and pillow drops like a pro.
Best for fast and furious
The theory goes, a smaller helicopter with four to five skiers and less groups on the mountain. This means fast, furious and major vertical under your ski and snowboard belt. 
If Mica Heli Skiing is good enough for Cody Townsend and friends then it's good enough for you with four groups for four guests with two helicopters over one week. You know what that means? You'd better be fit as. Up the ante and book in for the private program – one group of four guests, two guides, one helicopter. 
Great Canadian Heli-Skiing near Golden were the first 'boutique' heli ski operator in these parts and they offer two, three, four, five or six day programs. Arrive any day, ski as many days as you like while staying in their luxe lodge. You'll get unlimited vertical in small group heli skiing to test your cardio vascular ability.  
Best for remote wilderness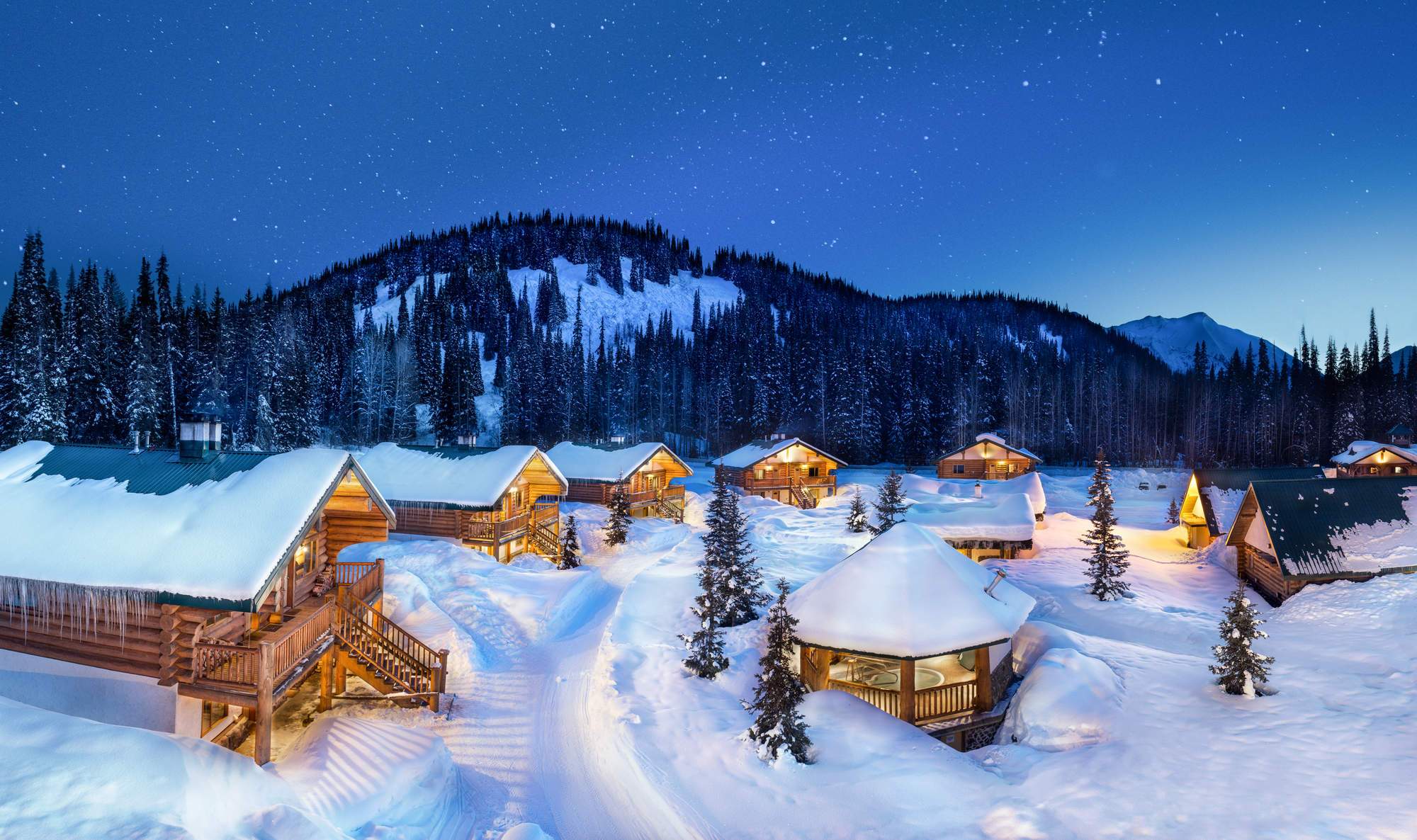 Out here no one will hear you scream – yelps of joy! 
You have to fly by helicopter into Chatter Creek cat skiing lodge for three or four or seven day cat skiing experiences in a remote log lodge with a party après bar. The mountains out here will floor you with their beauty. Plus it was where Leonardo di Caprio filmed Inception.
Skeena Heliskiing takes a while to get to but all good things come to those who wait. Fly to Vancouver then north to Smithers then two hours to Skeena and you have arrived 'home' in the exclusive and lush Bear Claw Lodge. The total ski area is approx. 9,525 km2, making it one of the most remote ski areas in the world. You're so welcome.
Go one step wilder and add an extra two hours to that Smithers transfer and hit up Last Frontier Heliskiing, the largest single heli ski area in the world deep in the Coast and Skeena mountains. Stay in one of two lodge options including Ripley Creek, the cutest heli ski 'village' with a series of cabins on the Alaskan border. 
Best for townies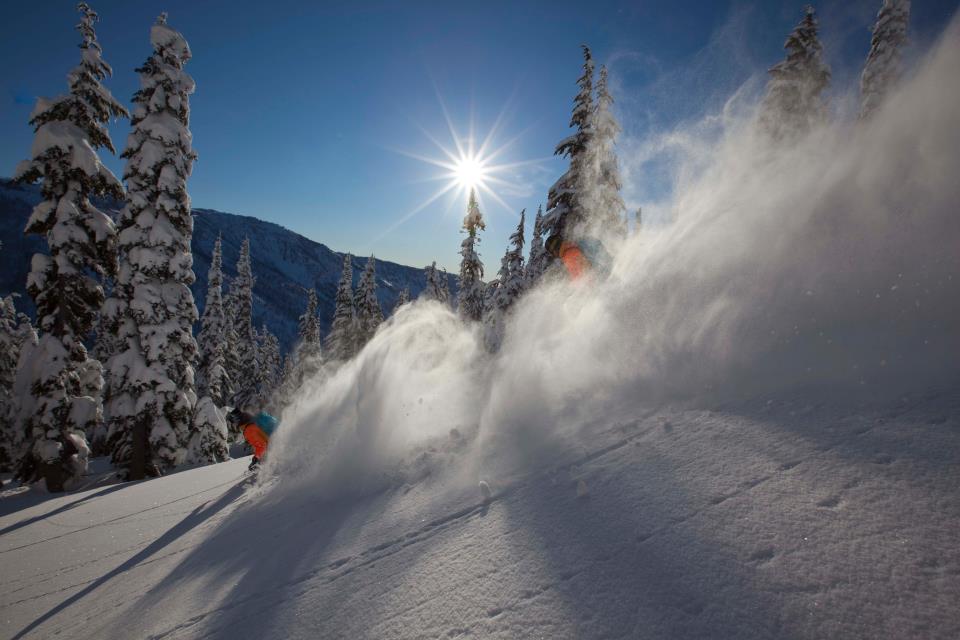 You'll find the good folk at Stellar Heliskiing in the cutest town of Kaslo where their heli ski guests bed down in the historic Kaslo Hotel. Rip up the Kootenay's awesome terrain in the Selkirk and Purcell mountains by day, hang with the locals in the hot tub by night. 
CMH heli skiers in Revelstoke get to stay down in the cool town. The company utilises The Regent Hotel as their lodge base for multi day heli skiers and four private residence lodges for those on a private heli experience. Heli ski by day, dine with your crew by night and mix it up with 'stoked' locals for après.
Join our Miss Snow It All Canada Deals and Chatter Facebook group and talk all things British Columbia.