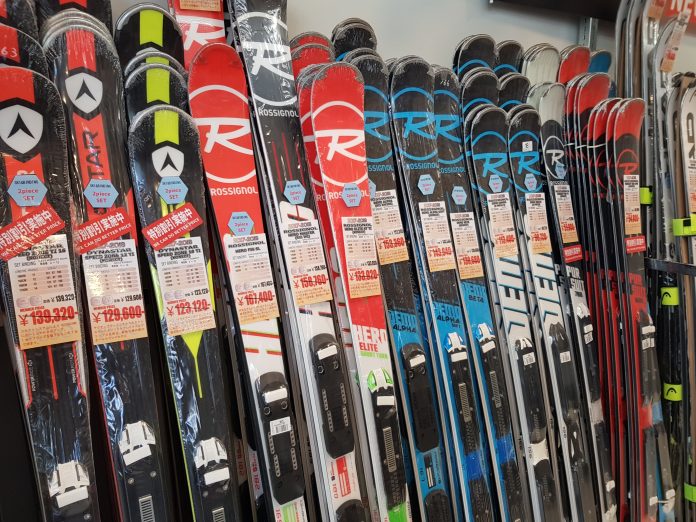 So you're heading to Japan to ski and you've packed everything you don't need for a day on the slopes. Lucky for you Tokyo has a ski and snowboard street filled with those gloves, goggles, ski poles and hardware goods you 'forgot' to pack.
First things first. Coffee. You'll need it and double lucky for you Tokyo is the city of third wave coffee with some of the best you'll find. Head to Glitch Coffee which is a block from the ski shopping district.
Don't head out too early or you'll be standing at closed doors as the ski shops don't generally open until 11.00am.
If you're staying downtown in the financial district you can walk or take one metro stop to Ogawamachi and Jimbocho metro stations and hit up Kanda-Ogawamachi sports district. Be warned it will be overwhelming and while you'll start your day with an aim to visit every store by the third store you'll just be popping your head in. There's more snowboard stuff than ski stuff and each shop is literally floors of products.
Do not come here if you think you are going to get a bargain. You won't. Prices are the same as home. You can ask for a discount, you never know your luck, and you can also get your tax back so take your passport with you to claim that.
Do explore the side streets off Yasukuni Dori as there are some cute snow boutiques with a more artisan feel.
For stores check out One Make for snowboard gear, Spazio for a mix of both ski and snowboarding, The Suns megastore for a mix of disciplines, Ski Shop Vail and Ski Shop Aspen and also ici club Kanda for 7 floors of gear.
Be warned, we ran out of steam by shop 5 and ended up going to the Mandarin Oriental for high tea way above the Tokyo city skyline with views to Mt Fuji and tiers of delicately made pastries. Well worth the 4000 yen each.